Read along as we give a rundown of our picks of the 10 best Cash App stocks under 5 dollars to buy now.
Cash App is a money-transferring app that doubles as a viable platform for trading on the stock market.
New investors are flocking to the service, offering an effortless approach to buying and selling shares.
If you're looking for stock prices in the penny stock range, you're in luck: you can start trading for less than $5 a share.
But what stocks should you put on your shortlist?
Check out our list of 5-dollar stocks to kickstart your search.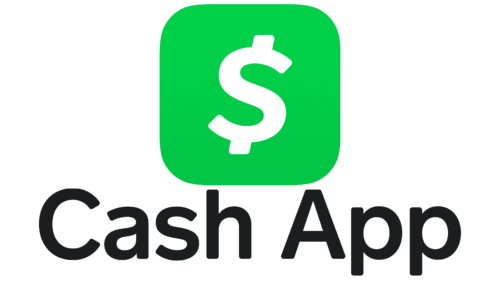 Best Cash App Stocks Under $5 Dollars
Sonim Technologies Inc. (NASDAQ: SONM)
Sonim Technologies, Inc. is a U.S.-based company that designs and develops ruggedized mobile phones for use in harsh work environments.
The company's products are aimed at workers in the construction, energy, forestry, law enforcement, and military sectors.
Sonim's X-series of ultra-rugged handsets are designed to meet or exceed MIL-SPEC 810G standards for durability.
The company recently reported its latest earnings, which showed better than expected net revenues of $14.4 million for the quarter, a 20% increase from $12 million last quarter.
Sonim Technologies' strong results come as no surprise.
Demand for its products continues to increase as workers favor smartphones with superior durability that can withstand the harshest environments over those from competitors like Apple or Samsung.
This year, the company is moving and transitioning its portfolio towards new generation 5G devices, such as its XP3 Rugged flip smartphone.
It has also acquired recent design awards for its next-generation products from two long-time Canadian carrier customers.
Sonim Technologies, Inc. could be a solid play for investors looking for high growth in the expanding niche for the rugged and PTT-focused mobile phone market.

Super League Gaming Inc. (NASDAQ: SLGG)
Super League Gaming Inc. is a media company that creates, produces, and distributes content around professional video gaming tournaments.
The company was founded in 2014 and is headquartered in Santa Monica, California.
Super League Gaming's main product is live competitive video gaming tournaments played by amateur gamers in stadiums across the United States.
The tournaments are streamed online to a global audience.
Super League Gaming has also partnered with several professional gaming teams and leagues, including the Overwatch League, to create and distribute content for its events.
Its most recent partnership was with LiveOne, where they developed international music festivals, culture, and lifestyle events within the digital platform.
Super League Gaming's financial report, on the other hand, was nothing but outstanding.
Last quarter's report detailed a record high revenue of $3.6 million, a tremendous 420% increase from last year.
Its advertising and sponsorship profits similarly gained a 689% increase from the prior year.
Finally, the company made several acquisitions before the year ended.
It acquired Bannerfy, a provider of automated technology for author monetization and intelligent technologies.
This move to purchase a new platform broadened its advertising and sponsorship partner network significantly.
It also acquired Bloxbiz, the world's first independent in-game advertising platform optimized for Roblox, allowing marketers to target young gamers at scale and further demonstrating its strong interest in the metaverse.
SLGG is a company that could potentially be your next significant investment.
It has outstanding profitability and record-high revenue, making it an attractive option for investors and fund managers alike.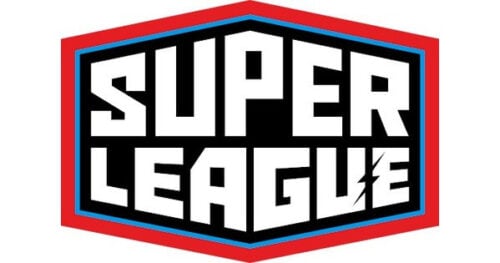 Asensus Surgical Inc. (NYSE: ASXC)
Asensus Surgical Inc. is a small-cap healthcare stock that could be worth watching this year.
The company has developed several surgical products designed to make surgery less invasive for both doctors and patients.
Its product lineup includes the Asensus Surgical System, the Asensus Laparoscopic Instrument System, and the Asensus Thoracic Stapler.
The company's products help surgeons perform a wide range of surgical procedures, such as laparoscopic surgery, thoracic surgery, and general surgery.
In addition to its surgical products, Asensus Surgical offers several surgical services, including training and education, clinical support, and product support services.
The firm achieved the most excellent quarter in terms of Senhance® Surgical Systems procedures, up 47% over the previous year.
The FDA approved the ULTIMA+ System for additional functionalities of the Intelligent Surgical UnitTM (ISUTM), including 3D measurement, digital tagging, image improvement, and improved camera control.
This makes it the first third-party system to receive such clearance.
Revenue was also up from $0.8 to $2.6 million from last quarter.
With cash equivalents of $147.9 million, Asensus Surgical seems to be in a prime position to land an acquisition deal this year.
The company's annual performance made significant strides towards its long-term goals.
This makes the company a very promising stock to watch as we head into 2022 and beyond.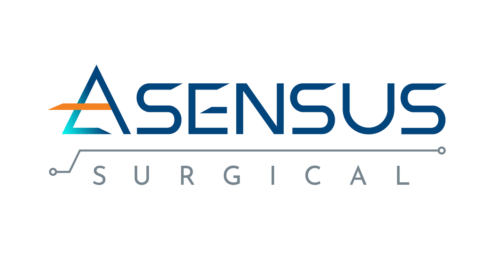 Boxlight Corporation (NASDAQ: BOXL)
Boxlight Corporation is a technology company that produces projectors and interactive displays for the education market.
The company's products are used in classrooms across the US.
Boxlight's stock was on an upswing in 2021, and the company became the leading IFFD brand in the UK.
The company's Q2 earnings report, released recently, was a catalyst for the stock's rally.
Boxlight reported revenue of $61.0 million, up 544% from the previous year and well above analysts' expectations.
Its orders also increased 756% to $51.0 million, the highest level since the fiscal third quarter of 2020.
The majority of these orders came from the U.S., Australia, Spain, Denmark, and Ireland.
What makes Boxlight an outstanding tech penny stock is its upward trending revenue and earnings that could produce significant value in the future.
This makes the company a great option amongst Cash App stocks under $5.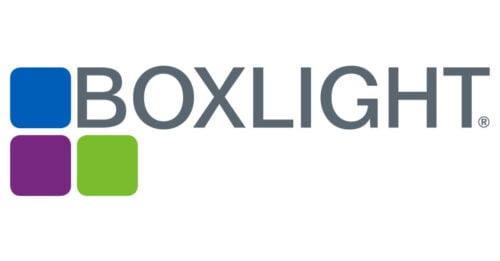 Top Cash App Stocks Under $5
Vinco Ventures Inc. (NASDAQ: BBIG)
Vinco Ventures Inc. (NASDAQ: BBIG) is a publicly traded company that operates a product development platform and marketplace for invention and innovation.
Vinco Ventures' product development platform consists of a network of experts who help inventors develop and commercialize their products.
The company's marketplace provides a curated selection of products that are available for purchase by consumers and retailers.
Vinco Ventures Inc. has a strong track record of bringing products to market.
The company has worked with some of the biggest brands globally, including Coca-Cola, Ford Motor Company, and Hasbro.
Its recent acquisition, partnered with ZASH Global, was the pure-play video sharing network "Lomotif".
Lomotif will be working with EDC Las Vegas, one of the biggest music festivals in the US, extending its brand here in the states.
In addition, the company owns "Cryptrade," a platform focused on non-fungible tokens (NFTs), crypto mining, and the metaverse space.
It was announced to be a spin-off next year and is currently showing great promise.
However, these two primary companies (Lomotif and Cryptrade) are in their early stages but could be potential gold mines in the future.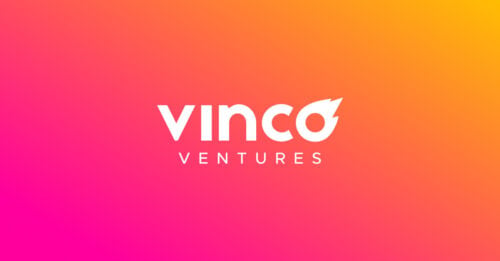 Tellurian Inc. (NASDAQ: TELL)
Tellurian Inc. (NASDAQ: TELL) is a Houston-based energy company engaged in the development of liquefied natural gas (LNG).
The company was founded in 2014 by Charif Souki and Martin Houston.
Tellurian's principal product is Driftwood LNG, a 27 million metric ton per annum (MTPA) LNG export terminal located in Hackberry, Louisiana.
The company recently completed its sales with Shell, signing a 3 million tons per annum in the sale and purchase agreement from its Driftwood LNG plants.
It also ended its quarter with a total of $210.8 million in cash and cash equivalents, with zero debts.
Its natural gas sales increased to $15.6 million in revenues from $7.3 million last year.
The company has a strong balance sheet and a long history of sales, totaling $483.9 million in assets.
Overall, TELL is a Cash App penny stock you want to keep an eye on, as it's sitting on a sweetheart of an LNG project, flowing cash from the first day, and scoring big recent contracts.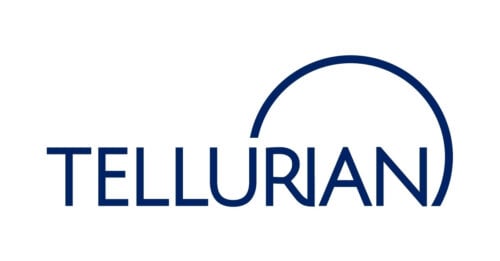 Gold Mining Company Ltd. (NYSE: HMY)
If you're in the market for a bargain stock, Harmony Gold Mining Company Ltd. (NYSE: HMY) may be just what you're looking for.
Harmony Gold is a gold mining company with operations in South Africa and Papua New Guinea.
The company has been in business for more than 50 years and is listed on the New York Stock Exchange.
Despite its long history, Harmony Gold is a relatively small company with a market capitalization of just $2.412B.
Its share price is consistently rising after the company reported its fiscal year earnings.
It reported a 26% year-to-year increase in gold production and profit.
Revenue was up 43% to $803.9, and net profit jumped to $325 million from ($56 million net loss last year).
If Harmony Gold can maintain this pace of growth, it could be a significant investment in no time.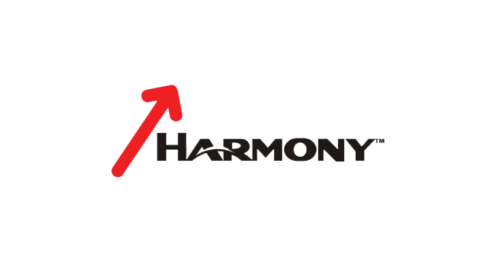 Most Popular Cash App Stocks Under 5 Bucks
Denison Mines Corp (NYSE: DNN)
Denison Mines Corp is a uranium producer and exploration company with mines and projects in Canada and the US.
Denison's current operations are the McClean Lake uranium mine in northern Saskatchewan, the Wheeler River project north of Manitoba, and the White Mesa mill in Utah.
The company has a market cap of $1.163 billion and is currently trading under $5 on Cash App.
The penny stock has seen bullish returns for the past weeks due to its recent outstanding earnings report.
The company saw its highest revenue last quarter, recording an increase of 248% year-over-year.
Another reason for this bullish run was due to the increasing demand for its main commodity, uranium.
Uranium costs have increased by more than 50% this year and have been up to over 50% for the year as a whole.
While other energy and metal prices retreated following the recent market sell-off, uranium is actually flat over the previous month.
This trend is a positive indicator going forward into 2022 for investors looking to enter the market.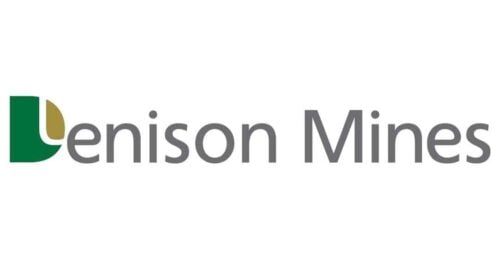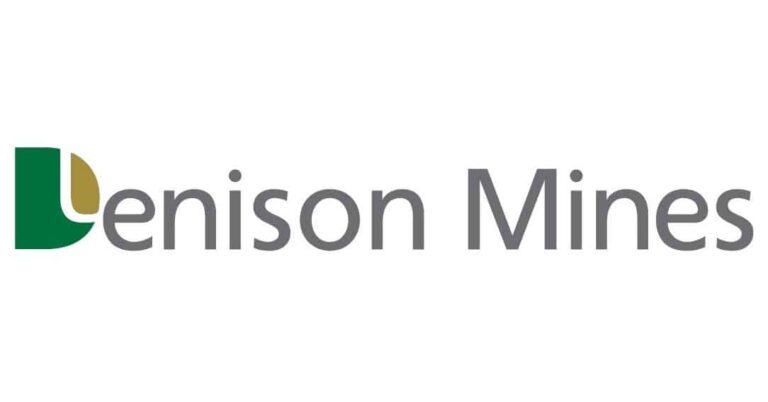 SG Blocks Inc. (NASDAQ: SGBX)
SG Blocks, Inc. (NASDAQ: SGBX) is a company that builds and leases out steel modular buildings for use in a variety of industries, including construction, commercial, and maritime.
The company is the exclusive distributor of Intermodal Steel Building Units (ISBU), which are two-level, steel frame structures used to build just about anything.
Additionally, SG Blocks LLC is a subsidiary focused on developing large-scale concrete tilt-up projects in North America.
The company announced a profit of $1.6 million, its third consecutive quarter of more than $8.8 million in sales, and the year-to-date revenue through September is up a stunning 2000% compared to last year.
It also stated it had strengthened its balance sheet to provide a solid and adaptable capital structure for future infrastructure investment and potential new growth.
SG Blocks is anticipated to be cash flow positive in the fourth quarter of FY 2021.
Given its strong financial results, SG Blocks' stock has the potential to rise next year.
Demand for its products is increasing tremendously, especially considering how many new buildings are going up around the US right now.

Evofem Biosciences, Inc. (NASDAQ: EVFM)
Evofem Biosciences, Inc. (NASDAQ: EVFM) is a biopharmaceutical company that develops and commercializes products to prevent and treat infections of the female reproductive system.
Its lead product candidate is Phexxi®, a vaginal gel formulation of amphotericin B that is designed to prevent and treat vulvovaginal candidiasis (VVC), or a vaginal yeast infection.
The company reported that it is expecting to exceed 30,000 monthly (TRx) prescriptions of Phexxi® in the fourth quarter of 2021, which is predicted to result in a 70% increase from third-quarter TRx numbers.
According to Saundra Pelletier, CEO of Evofem Biosciences, by the end of 2021, more than 57,000 people will have chosen to use Phexxi.
Phexxi's product sales were at $1.7 million, a 29% increase from 2021.
With the product's consistently growing demand, the company could be poised to expand its reach even further.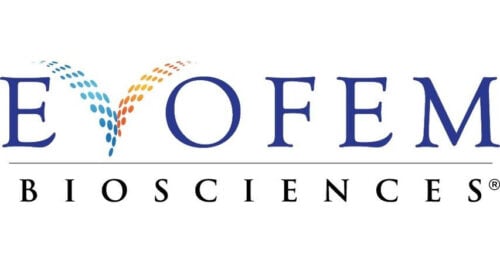 What You Should Know About Cash App
Cash App has a user base of 24 million people who primarily use it for payments and money transfers.
The app launched its buying and selling stock feature in 2019.
It offers commission-free stock trading, which is a major benefit for users.
This makes it a more cost-effective option than many other platforms that charge a fee with every transaction.
In addition, Cash App has a user-friendly interface that makes trading a breeze.
You also have the option of investing in fractional shares of stocks, which means that you can invest in blue-chip stocks even if you're on a budget.
Your money will be invested in real-time for 24 hours, 7 days a week throughout the year.
You also get access to financial education, including videos and articles on making better investment decisions.
So it's an easy way to get an online investment education without spending extra money on expensive lessons or programs.
The best thing about the app is that you don't have to install a different program for stocks and money transfers.
You can do everything on one simple interface, which is a major convenience for users.
Should You Buy Stocks on Cash App?
There are a number of reasons why you might want to trade cheap stocks on Cash App.
First, these stocks may be undervalued by the stock market, meaning that their prices may not reflect their actual underlying value.
As a result, investors who buy these stocks may be able to purchase them for less than they are worth and potentially reap significant returns in the future when their true value is recognized.
Another reason why it may be a good idea to invest with Cash App is that you can start investing with just $1.
This low barrier to entry makes it easy for anyone to jump into trading.
You can even use the app as a launchpad to start developing your investment strategy at a discount.
Finally, all sorts of stocks can be purchased on Cash App, including common stocks of publicly traded companies, preferred stock, and more.
Trading Penny Stocks
Keep in mind that when you buy penny stocks, you are subject to increased risks.
Penny stocks are very volatile, and their value can plummet without warning.
That being said, if you do your research and find a good company with a bright future ahead of it, you could minimize your risks to a degree.
Still, no investment guarantees profits — regardless of how much research you commit to.
Cash App Stocks Under 5 Bucks: Final Thoughts
It can be difficult to find good low-priced stocks when you're on a tight budget.
However, with a bit of research, you can find plenty of quality stocks worth investing in.
Even better, you can pick up these shares without paying steep trading fees that similar services charge.
Cash App Stocks Under 5 Dollars FAQ
Check out our answers to the most commonly asked questions about buying stocks under $5 on Cash App.
Does Cash App Have Penny Stocks?
Cash App does list penny stocks, but its offerings are a little more limited compared to other online brokers.
You also can't trade OTC stocks with Cash App, but that's par for the course with many brokers.
Is It Ok to Buy Stock on Cash App?
Cash App is a great place to pick up stocks here and there.
That being said, it likely won't be your main broker, as its listings are a bit limited, and other platforms, like Webull, make it much easier to find stocks.
Which Cash App Stock Is Best?
Here are our top two picks for best stocks on our list:
Best Cash App stock

– Sonim Technologies Inc. (NASDAQ: SONM)

Most Popular Stock

– Denison Mines Corp (NYSE: DNN)
Why Does Cash App Not Have All Stocks?
Cash app has stricter listing criteria than most online brokers, so it does not have every stock available.
Here is Cash App's criteria as outlined on its website:
"Listed on the NYSE or Nasdaq exchanges

Greater than one billion dollars in market capitalization (for 30 consecutive days) OR greater than five million dollars in average daily trade volume (for the trailing 90 days)

Supported by our carrying broker-dealer, DriveWealth"
While this may seem like a bummer, stocks listed on major exchanges tend to have more transparency.
What Is the Top Penny Stock on Cash App?
Our top penny stock picks on Cash App are:
Boxlight Corporation (NASDAQ: BOXL)

Denison Mines Corp (NYSE: DNN)