A recession might be around the corner and families across the country are preparing for the worst. With that comes caution when it comes to family planning, a trend that could help boost sales of birth control. What are the best birth control stocks to buy now, you ask? Let's take a look below.
Best Birth Control Stocks
Teva Pharmaceutical Industries Ltd (NYSE: TEVA)
Teva is an Israeli biopharmaceutical company and the world's largest manufacturer of generic drugs.
The biopharmaceutical giant is also the 18th largest drug manufacturer globally, producing approximately 76 billion pills per year.
It is also one of the most important birth control stocks on the market.
Its portfolio of 3,600 medicines is comprised of more than 500 generic drugs.
Women's health products like oral contraceptives and intrauterine contraceptives are included in this list.
In 2016, the company announced the launch of a generic version of the contraception pill Tri-Cyclen Lo.
Back then, Janssen Pharmaceuticals had annual sales of the non-generic tablet of $488 million in the United States, which TEVA chased after.
Through its subsidiaries, the company also manufactures ParaGard T-380A–the only intrauterine copper device approved for use by the FDA.
TEVA had previously purchased Barr Pharmaceuticals for a total of $9 billion.

The subsidiary manufactured Plan B, which is better known as the morning-after pill.
However, in 2017, TEVA sold the popular brand to Kelso & Co and Juggernaut Capital Partners for $675 million.
In 2022, TEVA reported total revenue of closer to $15 billion, down from its 2017 peak of $22 billion.
But despite the drop in revenue over the years, the company valuation might point toward a discounted investment opportunity.
TEVA's price-to-earnings ratio is quite low, coming in at 3.98 multiples.
In the fourth quarter, the pharmaceutical giant missed earnings expectations and reported a 5% drop in revenue.
Company officials blamed the decline on lower revenue from Copaxone, Bendeka, Treanda, and respiratory products.
It's possible that the decline in respiratory product sales could be directly linked to the decline in COVID cases.
Just recently, the company announced its intent to develop a knockoff antidepressant to rival its competitor, Axsome's pharmaceuticals.
This is a move that could help it gain further ground within the industry. Showing just how diverse the company can be when it comes to spreading its influence to other pharmaceutical verticals.
Pfizer Inc. (NYSE: PFE)
Pfizer is the world's largest biopharmaceutical company by revenue, achieving nearly $100 billion in sales in 2022.
It was a record-breaking year for the company and a significant achievement considering the challenges with global currency fluctuations.
The world's largest pharmaceutical firm has a strong footprint in the women's health industry.
The company develops contraceptive injections and birth control pills such as Lybrel and Loestrin.
Despite record-breaking performance in 2022, Pfizer might still be undervalued.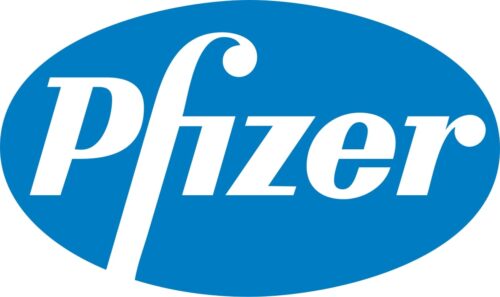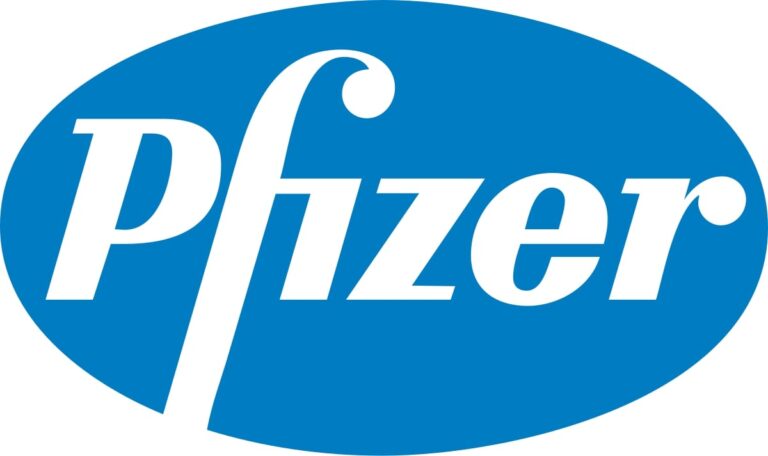 It trades at a forward P/E ratio of 11.34 multiples, lower than the sector average of 14x.
Pfizer does not qualify as a dividend aristocrat.
However, it might be on its way to earning the rank as it has consecutively increased its payout for 12 years.
The company currently pays a generous dividend yield to investors of 3.83%.
Unfortunately, shares of the company have been on a losing streak since its November 2021 all-time high. Which is in line with overall market performance.
Shareholders, however, just need to zoom out a tad to see that the overall upward trend it has maintained since 2008 remains intact.
Femasys Inc (NASDAQ: FEMY)
Femasys does birth control a little differently than the previous two companies.
The biomedical company's efforts aim to meet the needs of women's reproductive health by offering infertility treatments and permanent contraception.
Close to 10% of all women in the US struggle with infertility, and close to 13 million no longer wish to have children.
This opens up a significant market segment for a company with an incredibly low market capitalization.
The company developed a proprietary delivery platform called Fembloc.
The platform delivers a non-surgical and implant-free procedure that is designed to deliver permanent birth control.


Femasee, their infertility proprietary platform, uses a similar process for insemination.
The penny stock has been trading in a range between $0.55 and $2 since March 2022, finding itself near the middle of that average.
Shares of the company have been trading flat since September 2022, a 6-month range that could be indicative of a floor.
The market cap of the company is extremely small, coming in at a mere $14 million.
This could mean that the slightest bit of attention or positive news could send shares of FEMY skyrocketing.
The company had nearly a 30% increase in revenue YOY during the third quarter.
However, FEMY was not able to turn a profit in 2022. Maybe 2023 will be different, but only time will tell.
Evofem Biosciences Inc (OTCMKTS: EVFM)
As a biotech company, EVFM creates products for women of all ages in terms of reproductive and contraceptive care.
The company manufactures a contraceptive topical gel that can be applied zero to 60 minutes before having intercourse.
The gel happens to be the only hormone-free prescription contraceptive gel available on demand on the market.
The gel is a convenient way for women to practice birth control without the need to create hormonal changes in their bodies.
The company began selling and manufacturing the product after its approval for use in 2020.


Sales of the gel were up 42% from the first quarter to the second quarter of 2022.
Fourth-quarter earnings are still pending but the outlook could be in favor of EVFM.
The company had excellent reports in the third quarter as well, boasting an increase of close to 300% in revenue YOY.
Net profit margins were up 132% in the same quarter. Net income also came in higher, clocking in close to 220% more than the previous year.
Are Birth Control Stocks a Good Investment?
Birth control stocks can be lucrative investments due to the regulatory and economic environment and the growing demand for contraceptives.
In some US states, women are being denied a safe and legal abortion, which is likely to boost sales of FDA-approved contraception.
The Supreme Court overturned Roe V. Wade—a ruling that guaranteed women's right to birth control—which has led to an increase in birth control use.
Furthermore, growing uncertainties about economic stability in the US and abroad could help decrease the willingness to birth children.
Sales of contraception could skyrocket in 2023 as a recession could be around the corner.
A recent study shows that birth rates decrease dramatically when the economy is struggling. Showing just how unwilling families are to grow during times of uncertainty.
These are all good reasons to believe that the birth control industry could flourish in the coming years.
Analysts seem to agree, as projections estimate that the contraceptive pills market size could reach $20.5 billion by 2026. Growing at a Compound Annual Growth Rate (CAGR) of close to 6%.
The most common form of contraception prescribed in the US is birth control pills.
According to a survey, approximately 25% of women aged 15 to 44 who use contraception choose the pill—a product most of the companies on this list offer.
Contraception presents a small portion of the revenue for most of these stocks. But that's no reason to give up on your hopes of profit.
Growing market demand could help them boost their bottom line and increase revenue.
Investors also have the option to opt for pure-play stocks like FEMY. Whose low market cap could help investors turn a substantial profit in the long term.
Now that you know more about birth control stocks, you might want to add one (or more) to your portfolio.
FAQs
Which Companies Make Birth Control?
There are a number of publicly-traded companies that manufacture birth control pills and other methods of contraception.
Some of them include:
Teva Pharmaceutical (NYSE: TEVA)

Bayer AG (OTCMKTS: BAYRY)

Pfizer (NYSE: PFE)

Merck & Co Inc (NYSE: MRK)

Johnson & Johnson (NYSE: JNJ)
What Company Makes Plan B Pill?
Plan B is made by Foundation Consumer Healthcare, a company owned by Kelso & Co and Juggernaut Capital Partners. The partnership purchased Plan B in 2017 for $675 million from Barr a subsidiary of Teva Pharmaceuticals—an Israeli manufacturer of medicine. Teva originally acquired Barr for nearly $9 billion.
What Is The Market Opportunity For Birth Control?
As of 2021, the global contraceptive market was valued at $26.9 billion. The market is expected to grow at a compound annual growth rate (CAGR) of 6.01% by 2030, according to analysts. If analysts are correct, there could be a good opportunity awaiting investors in the birth control market.