Water demand is expected to rise in the coming decades, and penny stocks could be an excellent way to invest in this essential commodity. But what companies should be on your radar? Check out our shortlist of the best water penny stocks to kickstart your research.
Best Water Penny Stocks
The Alkaline Water Company Inc. (NASDAQ: WTER)
The Alkaline Water Company Inc. (NASDAQ: WTER) could be one of the best cheap stocks to buy now.
The company has developed an innovative technology called PURE-Tech, which uses a proprietary filtration system to remove impurities from drinking water and make it alkaline.
This technology gives the company a competitive advantage in the $1 trillion global bottled water market.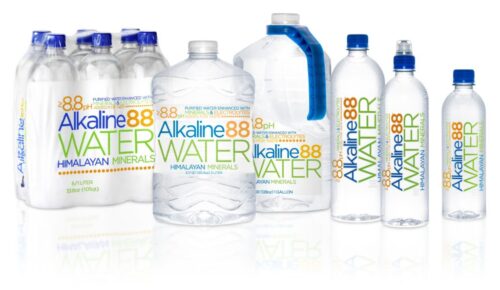 Alkaline Water's products are sold in over 25,000 retail locations across the United States. The company has a strong distribution network and continues expanding its reach.
Alkaline Water has a solid financial foundation and recently reported top-line growth of $16.9 million in sales. It had a total of 20% YoY growth, the most revenue it reported this fiscal year.
With a market cap of only $60 million, Alkaline Water is a penny stock with huge upside potential. The company is growing rapidly and has a strong foothold in the global bottled water market.
For these reasons, we believe Alkaline Water is a penny stock to watch out for.
Cadiz Inc. (NASDAQ: CDZI)
Cadiz Inc. is a publicly traded company that owns and operates a water resource and has a long history of real estate development business in the southwestern United States.
The company's primary asset is its 70,000-acre landholdings in San Bernardino County, California, which contain an estimated 1 trillion gallons of groundwater beneath the property.
Cadiz also owns approximately 44 miles of railroad right-of-way across southern California that it intends to convert into a renewable energy transmission corridor connecting solar, wind, and geothermal energy generation facilities in the Mojave and Colorado deserts.
Cadiz's primary focus is on developing its water resources to provide new supplies of clean, reliable groundwater to Southern California communities facing severe drought conditions.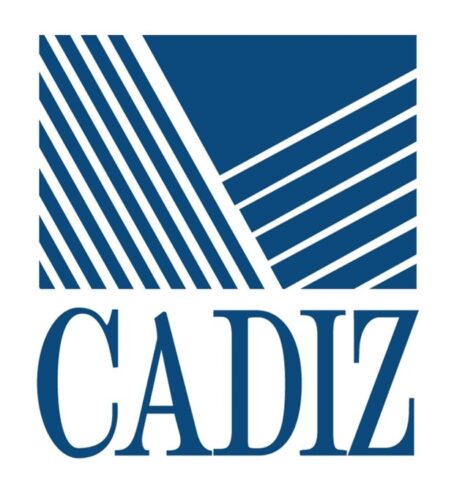 The company has a long-term water supply contract with the Metropolitan Water District of Southern California (MWD) to sell up to 50,000 acre-feet of water per year from its underground aquifer, enough to serve approximately 400,000 people.
Cadiz is also working with MWD on a landmark agreement that would enable the sustainable recharge of up to 150,000 acre-feet of water per year into the aquifer using excess water from the Colorado River. This is enough to serve over 1 million people.
In addition to its water business, Cadiz owns and operates a 3,000-acre organic farm in the Mojave Desert. The company's real estate subsidiary is developing a mixed-use community adjacent to the farm, including residential, commercial, and industrial uses.
Cadiz is a sustainable water company committed to providing long-term solutions to the water needs of Southern California.
The company's innovative water supply and recharge projects are designed to improve the region's water security while also protecting the environment.
All in all, Cadiz could be an excellent investment for those looking for exposure to the growing water sector.
Blue Earth Resources, Inc. (OTC: BERI)
Blue Earth Resources, Inc. is a water resources company focusing on developing and commercializing new technologies for treating contaminated water.
The company's proprietary technology, Aqua-Clear™, is designed to remove various contaminants from water, including heavy metals, oils, and dissolved solids.
The company is headquartered in Newport Beach, California, and was founded in 2006. Blue Earth Resources has been publicly traded on the OTC market since 2013.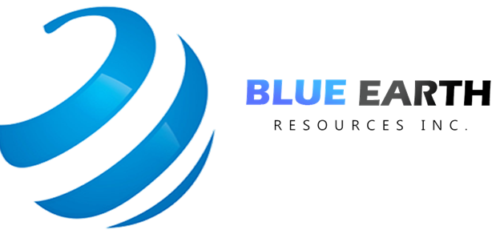 Its facility in Indiana is the first and only Aqua-Clear™ system to be installed and operational in the United States.
The company has plans to expand its operations in the United States and internationally. It is currently constructing its next site in Pioneer, Ohio, which will be focused on underground piping.
Along with the report of its new site came its most recent earnings, which increased by 371% year over year to $1.1 million. These stocks are worth taking a look at for any penny stock portfolio.
The company is still in its early stages of development based on its market data, but it has shown promise with its Aqua-Clear™ technology.
With the expansion of its operations and continued success, Blue Earth Resources could become a major player in the water treatment industry.
Transocean LTD (NYSE: RIG)
This company is a leading provider of offshore drilling services, and it has a strong history of success. The company was founded in 1953 and has since grown to become one of the largest offshore drilling contractors in the world.
It currently operates a fleet of over 140 rigs, including both floating and jack-up rigs. Transocean is a well-diversified company with a strong presence in both the deepwater and ultra-deepwater markets.
Although it's not a pure-play water stock, Transocean does generate an important portion of its revenue from offshore drilling activities in the water.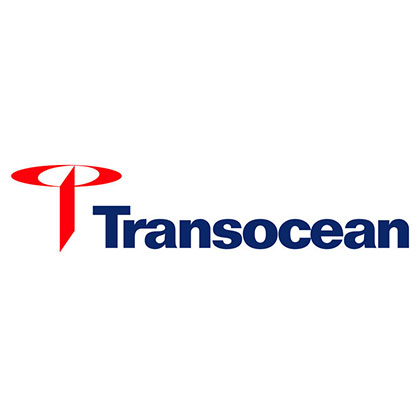 The company has been through some tough times recently, as the offshore drilling industry has been hit hard by the sharp decline in oil prices. However, Transocean has managed to weather the storm better than most of its competitors.
The company has a strong balance sheet and an experienced management team.
Transocean shares have fallen sharply from their highs, but they still offer a decent dividend yield. The company is in a good position to benefit from any recovery in the offshore drilling industry.
E&P businesses would probably delay making significant capital investments if oil prices keep falling to safeguard its dividends and shareholders' profits. The oil sector is being divided as a result of the new post-pandemic paradigm of industrial discipline.
It is excellent news for drillers because it appears like big, consolidated producers are in control of the supply and reaping huge profits.
OriginClear, Inc. (OTC: OCLN)
Another OTC-listed water penny stock to watch is OriginClear, Inc. (OTC: OCLN). The company provides water treatment solutions and technologies for the oil & gas, food & beverage, power generation and other utilities.
OriginClear has been growing its business through a combination of organic growth and acquisitions. In September 2018, the company acquired Progressive Water Treatment, which added new recurring revenue streams and expanded its international reach.

Despite this, its main product "Electro Water Separation" (EWS) is still in the early stages of commercialization. The company is working to increase awareness of its technology and build a pipeline of projects.
Fiscally, investors received positive results in the company's most recent quarter. OriginClear posted net income of $3.1 million, which was an improvement of 240% year-over-year.
Looking ahead, OriginClear is working to grow its top line through a mix of organic growth initiatives and bolt-on acquisitions. The company is also looking to reduce costs and improve efficiencies.
Overall, OriginClear is a penny stock to watch in the global water market.
American Energy Partners, Inc. (OTC: AEPT)
American Energy Partners, Inc. provides water treatment and management solutions. The company's primary focus is on municipal, commercial, and industrial customers in the United States.
American Energy Partners, Inc. was founded in 2006 and is headquartered in Oklahoma City, Oklahoma. The company went public in 2010 and trades on the OTC market.
What's appealing about American Energy Partners, Inc. is that it's not just a water treatment company. It also has a significant presence in geotechnical services and environmental remediation.
This diversification has helped American Energy Partners, Inc. weather economic downturns and continue to grow.
The company's geotechnical services division provides a full range of services, including drilling, sampling, testing, and instrumentation installation.
The environmental remediation division offers services for the cleanup of contaminated sites. American Energy Partners, Inc. also recently announced the acquisition of Austin Master Services, LLC, a provider of water treatment services in Texas.
This acquisition is expected to be accretive to earnings and will help American Energy Partners, Inc. expand its footprint in the Lone Star State.
Overall, American Energy Partners, Inc. is a well-run company with strong growth prospects. Its diversified business model and presence in high-growth markets make it a compelling investment option for penny stock investors in water-related businesses.
Clean TeQ Water Limited (OTC: CNQQF)
Clean TeQ Water Limited is an Australian company that provides water treatment and management solutions. The company's technology is based on a process called "continuous ion exchange" which removes contaminants from water without the use of chemicals.
Clean TeQ has developed a number of water treatment products, including the world's first commercially available continuous ion exchange system.
This $15.7 million market cap company has a noteworthy competitive advantage in that its technology is far more environmentally friendly than traditional water treatment methods.

This will become increasingly relevant as governments around the world continue to tighten regulations on water pollution.
Financially, it reported a 60% increase in cash receipts and a 40% decrease in its cash burn. This was a result of higher sales and lower costs.
In addition to those, the company also received a $10 million order from its civil construction partner and a $7 million order for recycled water from a consortium in South Australia.
Given the strong fundamentals and bright future, we believe that Clean TeQ is a penny stock to keep an eye on.
Should You Buy Water Penny Stocks?
There are a number of reasons why you might want to consider investing in water penny stocks.
First, the world is facing a major water crisis. By 2025, it's estimated that two-thirds of the world's population will live in countries with high water stress.
This means that demand for water resources is expected to outstrip supply in the coming years. As a result, a number of large institutional investors, such as pension funds and insurance companies, are increasing their exposure to the water sector.
In fact, some estimates suggest that the water industry could be worth $1 trillion by 2030. Investing in water penny stocks gives you the opportunity to get in on this rapidly growing industry at an early stage.
And with the world's population expected to reach 9 billion by 2050, water stocks could continue to outperform the broader market in the years ahead.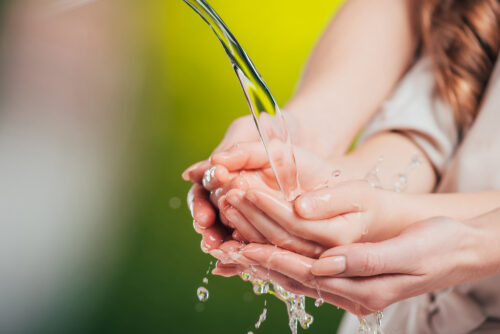 Of course, water penny stocks come with their own set of risks.
For one, many of these existing companies are relatively new and don't have a long track record. This makes it difficult to assess their financial stability and future profitability.
Additionally, the water industry is highly regulated, which can make it difficult for companies to operate profitably.
And finally, the sector is also subject to the vagaries of the weather, which can have a major impact on water companies' earnings.
So, while there's no doubt that clean water penny stocks come with a higher degree of risk than most other investments, they could also offer investors the chance to generate substantial returns in the years ahead.
Where to Buy Water Penny Stocks?
Well-known platforms such as Robinhood offers investors the ability to buy water penny stocks. This exchange focuses on providing low-cost investments and is therefore a popular choice for stock investors.
However, Robinhood only offers stocks that are listed on the NASDAQ and NYSE. So, if you want to buy water penny stocks that are not listed on these exchanges, you will need to use another platform.
One such alternative is TD Ameritrade. This platform offers a wide range of investments, including OTC (Over-The-Counter) stocks. OTC stocks are those that are not listed on major exchanges like NASDAQ and NYSE.
While Ameritrade does not charge a commission for stock trades, there is a fee for using its platform. The fee is $0.65 per contract with a $25 minimum and $10,000 maximum.
Final Thoughts: Best Water Penny Stocks
Penny stocks are generally risky, but growing demand for water could set some of these companies up to soar in the long term.
Unlike many stocks trading under 5 dollars, like biotech and tech, water companies occupy a more grounded space that is less susceptible to speculation.
This could make these companies more stable than what most penny stock traders are accustomed to.
Another plus is that there's a lot of variety.
Some of the best water companies to invest in include those involved in desalination, wastewater treatment, and water conservation.
Keep in mind, however, that there are no certainties in penny stocks. Just because these companies are involved in an industry with rising demand does not mean that they will take off by default.
Always do your due diligence, and trade with caution.
Water Penny Stocks FAQs
Can I Invest in Water Stocks?
You can invest in water stocks. These are companies involved in water treatment, irrigation, or production of products like water bottles or filters. They can be a good investment because of the increasing demand for water due to climate change and population growth.
Is Water on the Stock Market?
No, but water utility companies are. These companies provide water services to residential, commercial, and/or industrial customers. They are regulated by state utility commissions. As such, you can find water utility stocks on most major exchanges, including the New York Stock Exchange (NYSE) and NASDAQ.
What Are Some Good Water Penny Stocks?
Some good water penny stocks include The Alkaline Water Company Inc. and Middlesex Water Company and Cadiz Inc. These companies all have a focus on water and could be good investments due to the increasing demand.
How Can I Make Money with Water?
You can invest in water company stocks or trade water futures, which are contracts to buy or sell water at a future date and stock price. Finally, you can invest in companies that are working on new technologies to improve the efficiency of water use or purification.
What Is the Best Water Utility Stock?
One of the best water utility stocks is American Water Works Company Inc. (NYSE: AWK), which is the largest publicly traded water and wastewater utility in the United States. American Water Works has a market capitalization of over $12 billion and provides services to 15 million people in 47 states.