Follow along for a full breakdown of Bethesda stock.
As a household name in video games, Bethesda has created some of the most successful franchises in the industry.
With its runaway success pumping out cult classics, many traders wonder if they can include Bethesda stocks in their portfolios.
Long-running game series like The Elder Scrolls and Fallout have made the developer a fan favorite and top dog in the game industry.
But can you invest in Bethesda stocks?
Read on to learn more about the company, whether you can trade Bethesda stock, and what close competitors are worth investing in.

What Is Bethesda?
Bethesda Softworks LLC was founded in 1986 by Christopher Weaver in Bethesda, Maryland.
At the time of its creation, Bethesda was a division of the larger company, Media Technology Limited, which was also founded by Weaver.
The responsibility of Media Technology Limited was engineering research and development, with Bethesda being created to explore the personal computer gaming market.
Bethesda found success and was celebrated with the launch of its first release, Gridiron!.
This game was the first to incorporate variable physics into a sports game, which garnered close attention from Electronic Arts (EA).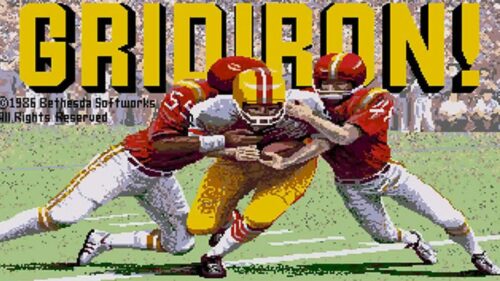 EA contracted Bethesda to assist them with creating the first John Madden Football and acquired the rights to any Gridiron! re-releases.
This caused a stir when EA didn't plan or execute any re-releases the following year, leading to Bethesda taking legal action against the company.
The lawsuit was promptly handled outside of court.
Following its issues with EA, Bethesda Softworks continued to develop video games, knowing that the market was ready for PC Gaming.
In 1994, Bethesda released the first game in the Elder Scrolls series, The Elder Scrolls: Arena.
The release of this game led to even greater success for the Maryland-based video game company, with the release of a sequel the following year.
Bethesda later had the opportunity to create video games in partnership with movie franchises, such as Terminator and Star Trek.
In 1999, Christoper Weaver went on to create a parent company for Bethesda with business partner Robert Altman.
The name of this parent company, another familiar name in the video game industry, was ZeniMax Media.
A new branch of Bethesda Softworks was created, Bethesda Game Studios, specifically dedicated to the production of new video games under the Bethesda name.
Not long after, Weaver was released from the company, and another legal battle ensued between him and ZeniMax; and again, it was handled outside of court.
Years later, in 2007, Bethesda purchased the rights to the Fallout series, another heavy-hitting title in the video gaming industry.
Bethesda acquired Fallout during the development of the third game in the series, taking over for the previous studios.
Then in 2009, Bethesda's parent company, ZeniMax Media, made larger waves with the purchase of id Software.
From that point forward, id Software was published by Bethesda Softworks.
Bethesda's willingness to experiment proved invaluable as time moved on.
Bethesda took the initiative in 2015 to expand its reach to the mobile gaming market with the release of Fallout: Shelter, a free-to-play game based on the popular games of the Fallout series.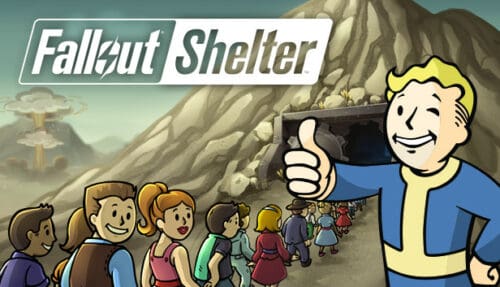 Later, the company announced its intention to reboot the Doom series, one of id Software's classic titles.
In 2018, the company released Fallout 76, another experimental Fallout title.
The game was intended to be a massive multiplayer online role-playing game (MMORPG) and was highly anticipated.
Upon release, the reception for the game was poor, leading to cries for another mainline Fallout game and wavering of trust in Bethesda.
Fortunately, this blowback didn't last long, as the company continued its tradition of releasing massive titles and updated Fallout 76 to address criticisms.
ZeniMax Media, and with it, all instances of Bethesda, were purchased by Microsoft in 2021.
The tech giant purchased the company and intends to use it as part of the Xbox Games Studios, producing both console and PC games for Microsoft.
The acquisition of ZeniMax by Microsoft was relatively large in the video game world, both in cost and speculation.
Microsoft paid $7.5 billion for ZeniMax, a pretty penny.
With the purchase of the company, fans of the studio began to speculate whether this gave the Microsoft Xbox an advantage in terms of console exclusive title releases.
It has yet to be seen, but only time will tell.
Even without the purchase of id Software and some of the most recognizable franchises in video game history, like Doom and Wolfenstein, Bethesda Softworks has had no problems when it comes to producing video games that capture the hearts of fans.
The fans of its two flagship series remain loyal despite any mistakes that have been made in the past.
To give you an idea of this company's impact on the video game industry itself, it's important to understand just how many hits the company has produced.
In the Fallout series, four mainline console games have been produced since Bethesda's purchase, as well as two spin-off games and two tabletop board games.
The mascot of the series, Vault Boy, is instantly recognizable to most who play games, and the series has inspired numerous releases of related merchandise.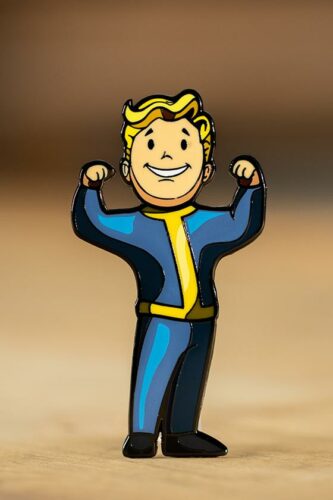 Arguably more impressive than the reputation of Fallout, the company's flagship series, The Elder Scrolls, is massively popular and has inherent lore to continue to inspire games for the foreseeable future.
A joke in the gaming community rings true, and fans often jest at Todd Howard's (a video game designer and producer at Bethesda) willingness to put The Elder Scrolls V: Skyrim on anything that has a computer in it.
The game is currently available on six different platforms, has been available for nearly a decade, and still sells.
With a new installment on the horizon, it's probably safe to say that Bethesda will stay in the news related to the video game industry for a long time to come.
Who Owns Bethesda?
Bethesda is currently owned by ZeniMax Media, which in turn is now owned by Microsoft and has been made a division of the Xbox Game Studios.
While there are several layers to the ownership of Bethesda Softworks, it's safe to say that the actual owner is now Microsoft, as it is in charge of the overall development from this point forward.
How Much Is Bethesda Worth?
As of 2021, it is estimated that Bethesda Softworks is worth roughly $3 billion.
This worth alone justifies the $7 billion purchase price of ZeniMax that Microsoft paid.
Bethesda's uncanny ability to produce successful video games and franchises makes them worth far more to Microsoft.
How Much Is Bethesda Revenue?
The estimated annual Bethesda revenue is just over $10 million in the US.
It also has 75 employees across the world.
Can You Buy Bethesda Softworks Stock?
Currently, the company Bethesda Softworks is not publicly traded, nor is its parent company, ZeniMax Media.
The closest way to invest in Bethesda at this time is by investing in Microsoft, as it purchased ZeniMax Media in March of 2021.
If its prior success through obtaining funding via investors remains high, it is unlikely that Bethesda will have an Initial Public Offering (IPO) any time soon.
Bethesda IPO Date
Since Bethesda is now owned by Microsoft, there are no plans for an IPO date.
If a Bethesda IPO date were announced, traders of all skill levels would jump at the chance to add this favorite.
Bethesda Stock Symbol
Private companies do not have stock symbols.
Bethesda Softworks is not exactly private anymore since it was sold to ZeniMax Media and then later acquired by Microsoft.
This makes the Bethesda Softworks stock symbol MSFT in a roundabout way.
Bethesda Softworks Stock Price?
Bethesda Softworks is currently a subsidiary company, with no IPO scheduled in the near future.
The company's ability to fund its own endeavors through the support of investors has prevented them from going public.
Therefore, we do not currently have a Bethesda stock price available, as Microsoft has shown no signs of wanting to sell this asset.
Bethesda Competitors You Can Invest In
While you may not be able to invest in Bethesda, there are competing companies with high-value stocks worth investing in.
Here are a few of our picks.
Microsoft (NASDAQ: MSFT)
Not quite a competitor anymore, but rather the new owner of Bethesda through its purchase of ZeniMax, Microsoft cannot be forgotten on our list of investing options.
If you are looking to invest in Bethesda stock, purchasing shares of Microsoft might be the closest you can get at this time.
The company currently has about 181,000 employees.
Microsoft's stake in the video game industry with the Xbox and its operating system software makes the company a stable investment.
The company's procurement of ZeniMax and Bethesda made waves in the industry, and big things are expected to come out of the partnership.
Microsoft also owns Mojang Studios, the creators of the hit game Minecraft.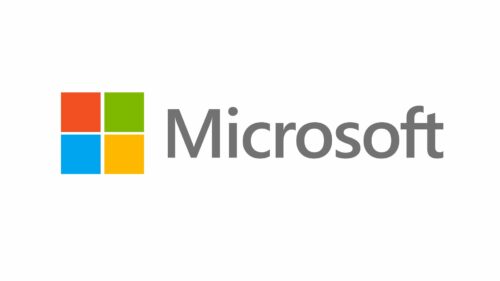 Electronic Arts Inc. (NASDAQ: EA)
The second-largest video game company in North America, Electronic Arts is a viable option for anyone looking to invest in a game Goliath.
EA is a direct competitor of Bethesda, producing some heavy-hitting franchises that rival the Elder Scrolls series.
The company is currently worth an estimated $24 billion, with growth to come as it continues to innovate and produce hits.
In line with the role-playing games that Bethesda is so well-known for, EA produces titles that directly compete with both the Elder Scrolls and Fallout franchises.
Another game that feels medieval at its core, with monsters and magic, EA makes the Dragon Age series, which is a popular choice in the fantasy genre for those who don't particularly enjoy Bethesda's games.
Then, in the science fiction genre, it has both Dead Space and Mass Effect, allowing players to choose a game that's more horror-based or adventure-based.
EA has all the bases covered.
Activision Blizzard, Inc. (NASDAQ: ATVI)
Yet another gaming giant, Activision Blizzard has dominated the online gaming industry for over a decade.
The company behind the franchises Warcraft and Call of Duty, Activision Blizzard has proven itself multiple times.
The company is currently worth an estimated $72 billion.
Most likely the inspiration for the failed Fallout 76 MMORPG, Activision Blizzard controls the title World of Warcraft.
This title is arguably the most popular MMORPG of all time, having over 110 million subscribers, all of whom pay a subscription fee to play the game monthly.
With this in mind, Activision Blizzard could certainly be a company to invest in while you wait for a Bethesda IPO.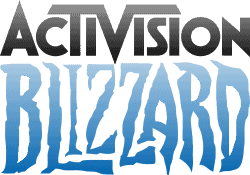 Sony Interactive Entertainment (NYSE: SONY)
In the same line as investing in Microsoft, investing in Sony for its reputation in the video game industry is a sure bet.
Sony produces the PlayStation product line, with five home consoles having been released as well as several handheld consoles.
Sony is currently valued at $95 billion.
Sony Interactive Entertainment, Sony's division dedicated to the development of the PlayStation and in-house titles, has seen massive success in both Japan and North America as well as the rest of the world.
It often works with other franchises, including its work with Marvel on the Spider-Man series of games.
The company has also created its own properties, such as Horizon Zero Dawn and God of War, two massively popular role-playing games.

Should You Wait for a Bethesda Stock IPO?
If Bethesda was still a privately owned game studio, investors might be able to hold out hope of a future IPO date.
Since they have been acquired by another firm, however, and then subsequently acquired by Microsoft, there is not much chance of that happening.
Companies change hands frequently in the tech industry, so there's nothing wrong with hoping.
In the meantime, traders will see better ROI by taking advantage of the stock market potential of the other companies in the video game industry.
Bethesda Stock: Final Thoughts About the Video Game Company
Bethesda has proven itself to be a giant in the video game industry time and time again, only growing and innovating as time goes on.
By taking its original series, The Elder Scrolls, and bolstering its lineup of games through means of procuring other franchises, Bethesda has become the video game publisher to contend with.
Innovation and a willingness to listen to its customers have built an exceptionally loyal fan base worldwide.
Though you are unable to invest in Bethesda stock directly, you can choose to invest in its parent company, Microsoft.
Additionally, you can invest in comparable competitors, such as Electronic Arts, Activision Blizzard, or Sony Interactive Entertainment.
If Bethesda continues to receive funding from investors, and now its parent company Microsoft, it's unlikely that we'll see an IPO for them anytime soon.
Bethesda Softworks Stock FAQ
If you came here looking for quick answers, we've gathered them right here for you.
Here are the most frequently asked questions about owning Bethesda stock.
Is Bethesda Owned by EA?
No, Bethesda is not owned by Electronic Arts (EA).
Bethesda became a branch of ZeniMax Media in 1999, and Microsoft acquired ZeniMax in 2021.
Did Microsoft Buy Bethesda?
Yes, Microsoft bought Bethesda by buying its parent company, ZeniMax Media.
Microsoft paid $7.5 billion in cash to own the combined video production studios and rights to their game titles.
What Company Owns Bethesda Now?
Microsoft closed a deal to acquire Bethesda's parent company for $7.5 billion in March 2021.
The company still owns Bethesda to this day.
What Stocks Are Bethesda?
You technically own a share of Bethesda by owning stock in Microsoft.
The stock symbol for Microsoft is MSFT.
What Is Bethesda Net Worth?
Bethesda's net worth is in the ballpark of $3 billion.