Read along to find out if you can buy Wawa stock.
Similar to Buc-ee's, Wawa is a convenience store and gas station with locations all over the U.S.
Its reputation for reliable service, great food, and excellent employee culture has made it one of the most beloved chains in America.
Wawa shops are steadily springing up all around the country with no sign of stopping.
It's no surprise given the strong track record of success and excellent leadership — along with its wide array of products and services.
This is why so many investors have their eye on Wawa, looking to cash in on the expansion of this fantastic company.
But can you buy Wawa stock?
Keep reading to find out more about the company, whether you can buy Wawa stock as well as some competitors that might be worth investing in.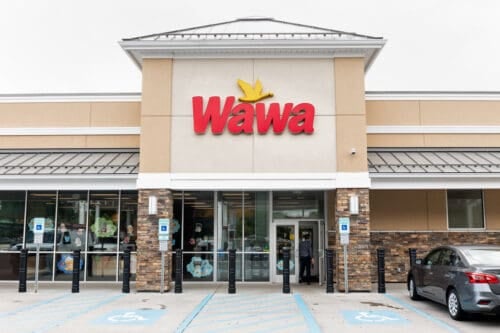 What Is Wawa?
Wawa is a chain of convenience stores that first opened in 1964.
The company is based out of Pennsylvania and has since grown to 900+ locations.
Nearly all Wawa locations are open 24 hours, 7 days a week, and its stores offer a large selection of highly sought-after food and beverages.
In fact, Wawa has built a solid reputation for its fresh coffee and made-to-order sandwiches (and hoagies).
Wawa wasn't always a chain of gas stations.
Surprisingly, the company had nothing to do with gasoline when it started.
Wawa was originally a dairy farm in New Jersey called the Wawa Dairy Farm.
The company that we know and love wouldn't come into the picture until almost a century later.
In 1890, George Wood moved to Pennsylvania to start a farm centered around dairy products.
But when did Wawa transition its company model?
In 1964, Grahame Wood opened the first Wawa Food Market in Folsom, PA, and it remained open until 2016.
This was the first entry into the convenience store market for the company.
At the time, convenience stores were becoming popular, so naturally, it didn't take long for Wawa to see massive success.
Today, there are 900 locations with over 31,000 employees.
Given its history of explosive growth, we'll likely see this number rise in the future.
Wawa has spread from Pennsylvania to the North and South of the US east coast.
The convenience store chain currently has stores in the following states:
Pennsylvania

New Jersey

Delaware

Maryland

Virginia

Washington, D.C.

Florida
While the chain has locations on only one side of the country, it sees similar success to national competitors, like 7-Eleven.
Last year, Wawa's revenue was $13 billion.
With new Wawa stores planned to roll out in the future, the company's generation of funds will likely only continue to grow.
Just because Wawa is so popular, it doesn't mean that everyone loves it.
The Philadelphia Inquirer has run articles on its website recently that show some residents of the town don't want another Wawa.
Does this affect the company's worth?
It really depends on whether or not it catches on elsewhere.
For now, though, Philadelphia seems to have had enough.
Ready to build your portfolio? With Public.com you can follow other investors, discover companies that are inline with your beliefs, and invest into stocks and crypto with very little money! What are you waiting for? Check out Public Now!
Who Owns Wawa?
Until very recently, Wawa was owned by its founding family, the Wood family.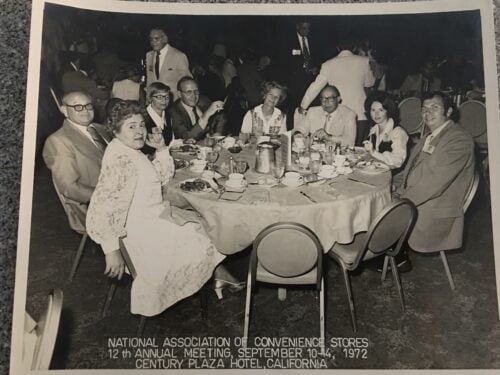 However, at this time, the company is majority owned by Wild Goose Holdings at 60%.
The other 40% is held by Wawa employees through Wawa's ESOP.
It's important to note, though, that the Wood family is still very active in the business.
What Is Wawa Worth?
Wawa generates gross annual revenue of over $13 billion.
It also holds an estimated $1.6 billion in assets.
What Is Wawa's Revenue?
Wawa's net sales revenue is approximately $118 million.
It has over 850 store locations and 35,000 employees.
Why Is Wawa Successful?
Wawa is successful for a number of reasons.
For one, Wawa's company and employee cultures are grounded in the core company values of caring, honesty, openness, and responsibility.
This keeps both employees and customers satisfied.
The company is committed to making sure that its work culture is conducive to success — not just for the company, but for the individual.
Associates are offered employee ownership through the ESOP

Employees are offered benefits for health, vision, dental, and retirement

A college education is promoted through its scholarship program

The ownership structure is based around servant leadership

Paid time off is accrued by employees
Wawa also goes out of its way to keep customers happy.
Some of the more recent programs offered to customers are listed below.
Free Coffee Tuesday for rewards members in May

Surcharge-free ATMs for all customers

Seating in each convenience store location

Customizable food and drinks through touch screen stations

A market of fresh foods in some stores
Wawa is one of few companies that go out of its way to keep everyone happy.
This company is committed to providing associates and customers with perks that they can't get anywhere else.
Can You Buy Wawa Stock?
At this time, Wawa stock cannot be purchased.
Wawa is a private company and plans on remaining privately held for the foreseeable future.
Until an initial public offering (IPO) is announced, Wawa stock won't be publicly traded, and you can't buy shares.
However, Wawa stock is available for some people, mainly its employees.
Will There Be a Wawa IPO?
The company has not stated any intention of having an IPO, and already offers stocks to employees.
There is no IPO date lined up, and we probably won't see one anytime soon.
What Is Wawa's Stock Symbol?
While the company chooses to remain private, there is no stock symbol for them.
If they choose to go public in the future, a nice ticker might be WAWA.
What Is Wawa's Stock Price?
Wawa's employees own 40% of the company's shares.
Estimates put the stock price at $14,000 per share, up from $900 just 10 years ago.
Wawa's Employee Stock Ownership Plan
Wawa associates are able to take advantage of the employee stock ownership plan (ESOP).
The employee stock ownership plan promotes sharing ownership of Wawa throughout the company.
At this time, over 9,000 employees hold stock for the company.
All eligible workers have a percentage of their earnings contributed to ESOP.
Before ESOP was available, the company shared earnings with associates through a profit-sharing plan.
As you can see, the dedication to employees has been consistent throughout the company's history.
Wawa Competitors
If you're looking for a company with similar growth or value as Wawa, take a look at some of its competitors below.
Keep in mind, however, that the majority of gas stations with cult-like followings are privately owned.
This is because each company grew its fanbase steadily over time with stores with a more tailored feel.
Casey's General Stores (NASDAQ: CASY)
Casey's General Stores is a convenience store chain similar to Wawa.
The company is located in the Midwest.
Right now, it's a particularly hot stock, as it's one of the stocks mentioned from time to time by The Motley Fool.
Some people believe that Casey's stock is popular because it is one of the only convenience store stocks available.
Whatever the case may be, the stores do well, and the company benefits from being one of the only of its kind available to investors.
Casey's stock has seen gradual growth over the last five years, which is probably one of the reasons that the Motley Fool recommends it.
It hasn't had a major fall since the beginning of the pandemic.
The company made $9.175 billion in 2020.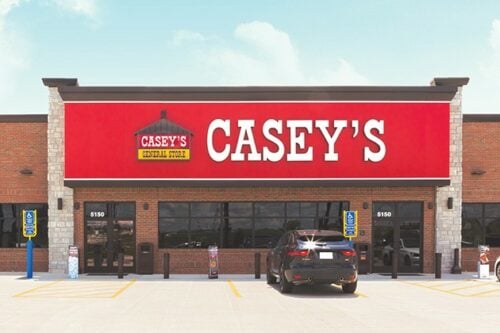 Marathon Petroleum Corp. (NYSE: MPS)
If you want to buy shares of gas station stocks, then you may want to consider buying shares from a refinery instead.
Marathon Petroleum is responsible for refining, marketing, and transporting fuel all over the country.
As such, it's a big business and could be worth investing in.
Marathon isn't just a chain of stores, as it also provides gasoline and fuel for other chains.
In 2020, Marathon saw $20 billion in revenue.
At the start of the pandemic, its stock price fell considerably, but since then, it has been building back up to what it was.
Fortunately, this rate of growth doesn't look to be slowing down anytime soon.
If you want a stock that will grow in value over time as you hold it, consider Marathon.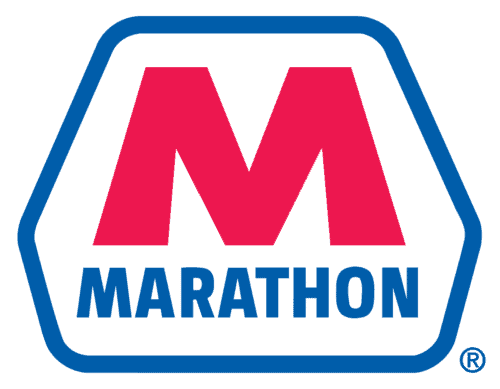 Hess Corp. (NYSE: HES)
Going a step further into the energy industry, you have Hess.
The Hess Corporation may be best known for its Hess stations, and of course the always awaited Hess Trucks.
These holiday specials are offered every year and have been avidly collected by many for decades.
Apart from that, Hess is so much more.
The company is focused on crude oil and natural gas.
And like Marathon, it's responsible for supplying the product sold at its stations.
Hess offers an opportunity in portfolio diversity.
While Hess is known for its gas stations, it's more an energy company than anything else.
This is what sets it apart from Wawa and Casey's.
The company itself, however, is smaller than Marathon when you look at the numbers.
In 2020, Hess made $6.4 billion in income.

Should You Buy Wawa if It Goes Public?
If Wawa becomes publicly traded, it might be a good idea to pick up some shares.
The company has seen ongoing success and expansion for the past few years, and it shows no signs of slowing down.
It's also important to mention that if you want to own something that the Motley Fool owns shares of, Wawa is high on their list.
If Wawa ever goes public, make sure to perform proper due diligence before investing.
Wawa Stock: Final Thoughts
Wawa is one of the most popular chains for anyone looking for fast, reliable service.
What started as a dairy farm that offered home delivery has become a popular pit stop.
While Wawa is a gas station, it's also a place to grab a bite to eat or a coffee.
The company is also a great place to be an employee, thanks to its many programs and promotions.
If Wawa ever schedules an IPO, you can be sure that the stock price will be high.
For now, though, if you have your heart set on owning Wawa stock, you'll have to become an employee.
Wawa Stock FAQ
Are you curious about investing in Wawa?
Take a look at our answers to the most frequently asked questions about Wawa stock.
Is Wawa a Public Stock?
Wawa is not a public stock, so it is not traded on any exchanges, major or over the counter.
Wawa is a privately held company.
What Is the Stock Symbol for Wawa?
Because Wawa is not a publicly-traded company, there is no stock symbol at this time.
And until Wawa is traded publicly, no stock symbol will be assigned to it.
How Much Is Wawa Stock Worth?
Until Wawa goes public, it's difficult to speculate how much the stock is worth.
However, its competitors' stocks listed have traded for between $60 to $200.