Tech-savvy investors and future-obsessed money moguls are well aware of the quantum crunch that is steering the investment boat towards computers.
And this is why many traders are diligently investigating quantum computing stocks to bolster their portfolios.
Quantum computers are competing at the pinnacle of artificial intelligence, solving problems in a fraction of the time that our most powerful supercomputers couldn't even complete.
With an industry expected to grow 33% from 2020 to 2030, it's crucial that we learn the ins and outs before missing the wave.
But what quantum computing stocks are worth investing in?
In this guide, we'll take an in-depth look at quantum computing stock options, with specific stock picks, penny stock potential, and much more.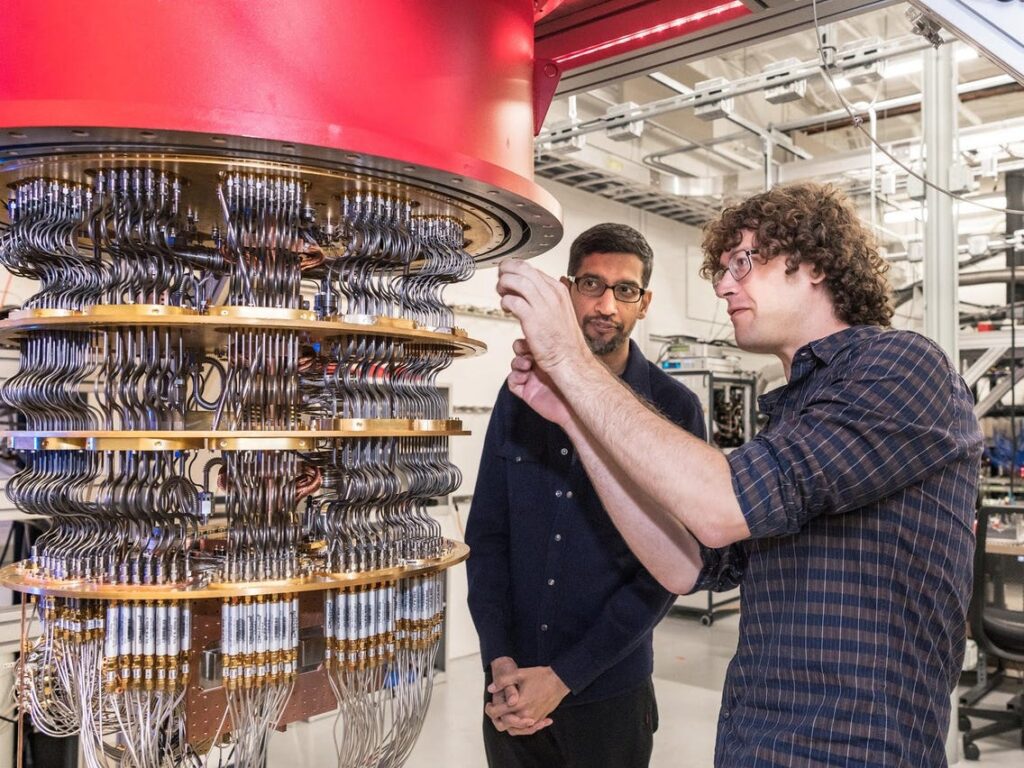 Best Quantum Computing Stocks to Buy
Before running down the list of quantum computing stocks that you should consider investing in, let's dig a little deeper into what makes them so important.
In a digital world that is consistently expanding its logistical requirements in a complex data jungle, quantum computing provides us with an opportunity to shortcut or streamline data-sourcing difficulties like never before.
So theoretically, as data continues to govern more and more of our lives, the opportunity for advanced quantum computing edges ever closer into the mainstream spotlight.
Traditional computers cannot keep up, which is where advanced quantum computing comes into focus, propelling the next big breakthroughs in tech.
In short, quantum computing is a revolutionary technology that has the potential to revamp data analysis as we know it.
Keep reading to learn which quantum computing stocks are worth your consideration.
NVIDIA (NASDAQ: ATVI)
NVIDIA is a key quantum computing stock making some serious movements in the quantum computing industry.
NVIDIA is reinvigorating the graphics processing unit (GPU) that is used globally throughout gaming, automotive engineering, data center, and professional visualization.
The company's developments have not gone unnoticed and have attracted much attention from tech's on-the-ball investors.
This resulted in a doubling of its valuation in the last year.
Breaking it down, the numbers are more than fruitful for NVIDIA's prospective future growth.
For its first-quarter fiscal 2022, the company reached $5.66 billion, demonstrating an 84% increase.
Similar results can be found in its gaming and data divisions, with $2.76 billion and $2.05 billion.
With an overall net of $1.91 billion, the company's 100% growth is clear-cut and is certainly attractive for investors looking towards quantum computers.
As gaming continues to reach new heights of technological advancement, NVIDIA is at the front stage of breakthrough advancements.
The new RTX 30 GPU's and the fresh RTX 3080 TI GPU's present new levels of gaming performance and thus new opportunities for company growth.
As technology and gaming continue to reach new peaks hand in hand, it's no surprise that NVIDIA has caught the eye of eager investors riding the wave of technological prowess.
Currently, NVIDIA stock costs about $222 per share.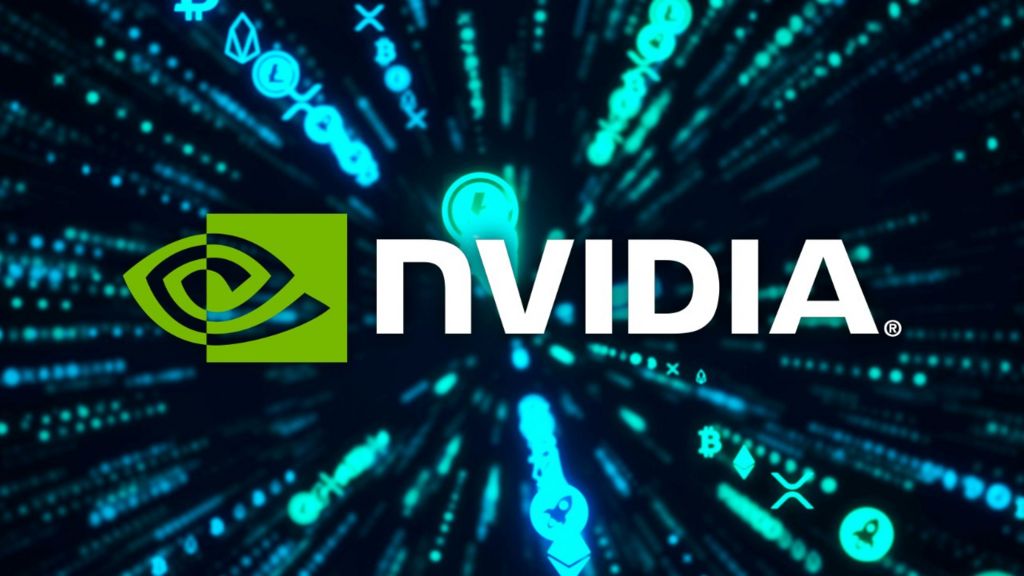 MICROSOFT (NASDAQ: MSFT)
A tech monolith from the very start, Microsoft, MSFT, remains one of the top competitors for all things in the computing industry, and now…quantum computing.
Creating the very first quantum environment, Microsoft's Azure Quantum has been labeled accurately as the "world's first full-stack, open cloud quantum computing ecosystem."
As a public collaboration platform, Microsoft is bringing quantum computing to the mainstream as a place for developers, researchers, and customers to learn and build solutions using cutting-edge innovations.
Microsoft's full-stack system isn't the only thing worth noting, though.
The company is also using topological qubits rather than conventional qubits, which basically make quantum computing much more straightforward to scale and maintain stability.
With such pivotal capabilities, Microsoft is always a stock to watch regarding tech developments.
Microsoft remains a market leader in an incredibly competitive atmosphere, so it's understandable why the company is making such a splash in the world of quantum computing.
With the goal of scalability, Microsoft's Azure presents itself as a great quantum computing stock opportunity for long-term investors waiting for a quantum monopoly.
Currently, stock in Microsoft costs about $301 per share.
IBM (NYSE: IBM)
IBM is another multinational technology firm that has firmly held the reins in innovation for some time now, especially within computing stocks.
Again, IBM is a consistent competitor for new-age cutting-edge technology and would be missing out if it didn't give quantum computing a crack.
Luckily, the company did.
IBM didn't just hop on the competitive bandwagon; it was actually one of the first developers for quantum computing.
The company now boasts the implementation of the first on-premise quantum computer in the U.S.
This is the latest in an armory of more than 20 quantum computers, which is without a doubt the most substantial collection of commercial quantum devices.
Similar to Microsoft, IBM has some serious scaling plans — hoping it's systems will reach a remarkable 1,000 qubits in the years to come.
A popular favorite for quantum computing buffs, IBM are dominating the emerging scene and the approach to quantum computing
The IBM Quantum Network is building relationships with over 140 companies from varying industries, alluding to a visionary outlook of collaboration and collective growth.
As IBM works on making technologies more accessible, its stock price continues to mirror a definitive drive and outlook on growth.
This is a stock that you shouldn't forget about if you're noticing the sparks of a quantum explosion.
Currently, stock in IBM costs about $140 per share.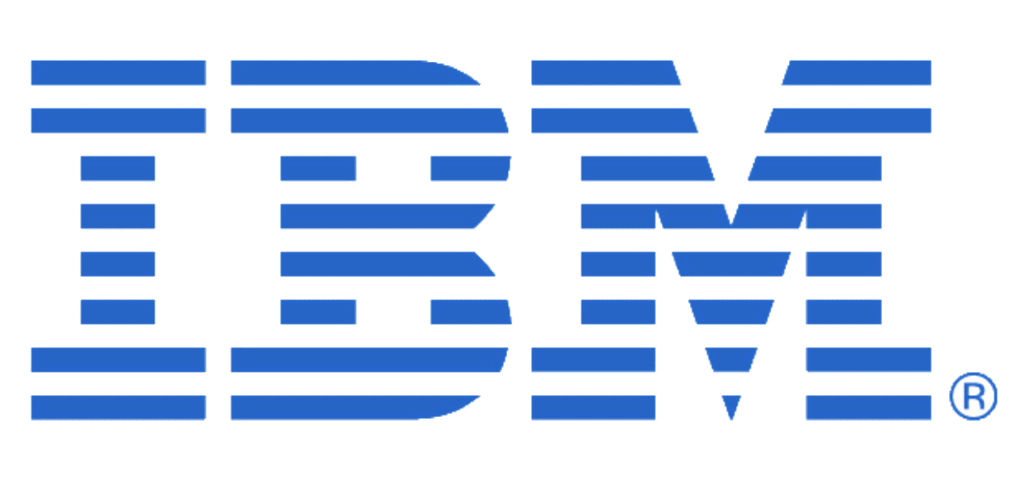 IonQ (NASDAQ: DMYI.U)
IonQ is by no means a large conglomerate or multinational organization.
In fact, compared to IBM, Microsoft, or NVIDIA, IonQ might appear as a small fry, soon to be outmuscled by its competitors.
However, thanks to a merger with dMY Technology Group III, the small quantum company will be the only pure-play quantum computing company that is publicly traded.
Currently functioning off a single quantum computer, IonQ hopes to use the newly acquired funds from the merger to build a further network of computers accessible to cloud servers by the approaching date of 2023.
This little company has a lot of fight, already holding down partnerships with Microsoft, Amazon Web Services, and Google which is owned by parent company Alphabet.
IonQ is also receiving investment from Japanese tech investor Softbank Group to expand quantum computing capabilities to a wide range of tech companies.
However, the numbers don't exactly match the company's praises; in fact, it has yet to see any substantial profitability.
Investors should know that this doesn't reflect the long-term potential for IonQ stock; company success could transform dubious profits like the flick of a switch — making it one of the most noticeable of quantum computing stocks.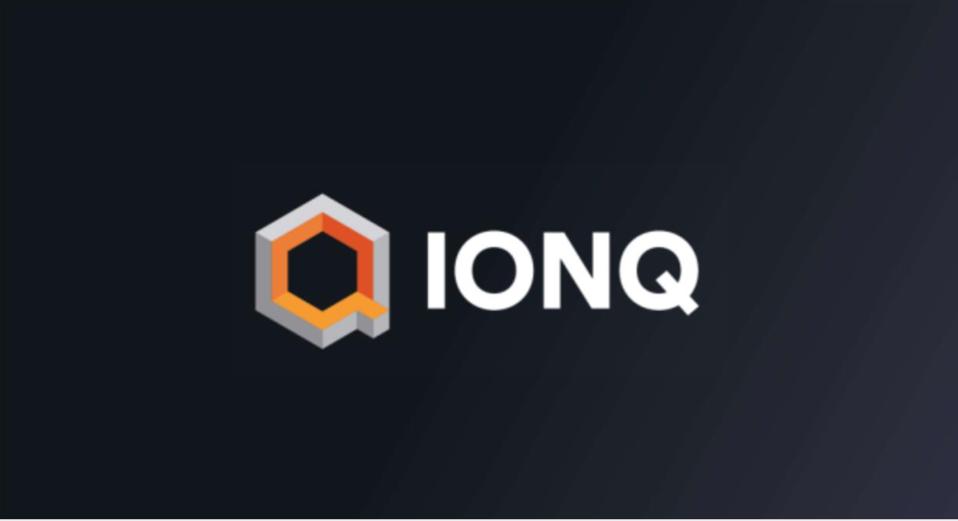 Tencent (OTCMKTS: TCEHY)
The Chinese internet company Tencent is entering the quantum computing race with some heavy investment in "new infrastructure" that involves developments in quantum computing alongside a range of cloud and AI developments.
Totaling a hefty $70 billion spread over the next five years, Tencent is fostering the global need for advanced data software.
The Tencent team also has its own quantum lab where it can explore the connection between quantum theory and potential opportunities for practical use in the modern-day.
If this isn't enough focus, the company is also building a powerful quantum computing cloud.
Currently, stock in Tencent costs about $61 per share.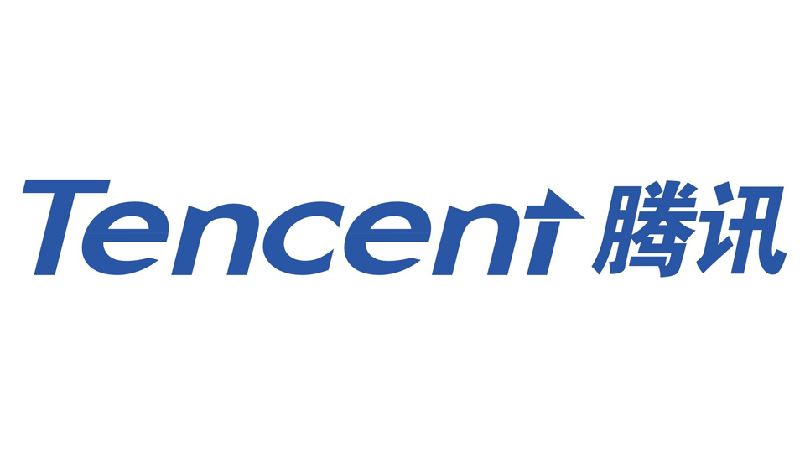 Baidu (NASDAQ: BIDU)
Chinese internet provider Baidu has recently been delving into the world of quantum computing.
Due to Baidu's size and popularity, like some of the other tech conglomerates, the company is set to make a splash.
Baidu has its own institute dedicated strictly to quantum breakthroughs named the Baidu Quantum Computing Institute, with world-renowned quantum computing whizz Runyao Duan leading the exploration.
With the intention of widespread quantum integration into the various company arms, Baidu could be one to watch out for in the near future.
The company's first venture, Quantum Leaf, has already been designed for the programming and simulation of quantum procedures through a powerful, durable infrastructure.
Currently, stock in Baidu costs about $155 per share.

Quantum Computing Penny Stocks
It's no shock that some of the major names in technology are, again, holding the torch in the race for quantum computing.
However, as the technology grows more popular and the routes to commercialization become clearer, we see its attraction from a wider range of companies.
Some companies have a much lower stock price and are thereby favored by penny stock investors.
Astra Veda Corporation (OTCMKTS: ASTA)
Based in Aurora, Colorado, Astra Veda Corporation is a company with a focus on inventing, accelerating, and promoting tech innovations, software applications, data security products, and encrypted security services.
It provides various development tools and delivery platforms, including its proprietary practices for partners enhancing and securing existing business platforms.
The company was formerly known as WorldFlix, Inc.
Currently, ASTA is trading at just $0.012 per share.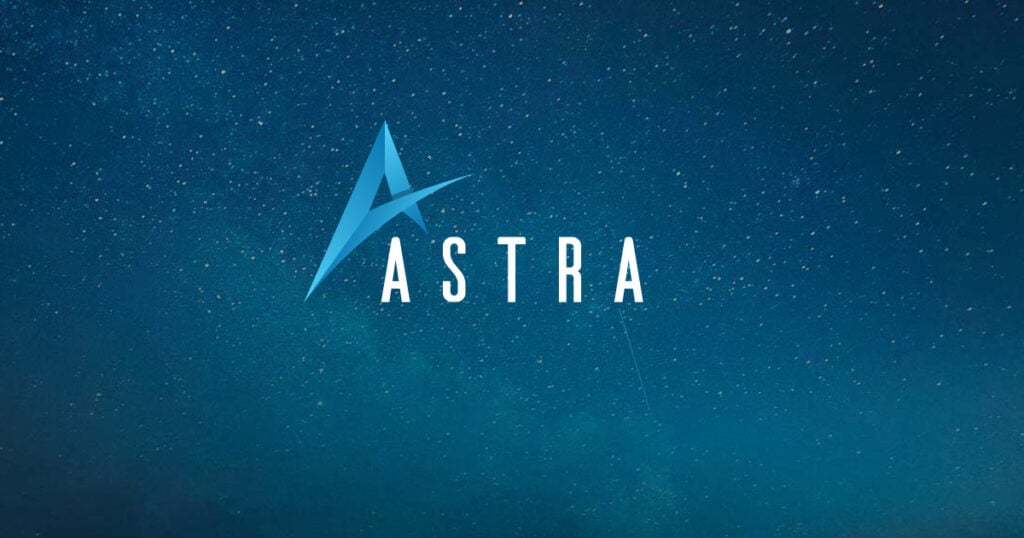 Should You Buy Quantum Computing Stocks?
Still in its early stages of development, Quantum computing is only just starting to weave its way into public consensus.
As its engineering grows more feasible and affordable and as its practical applications become more tangible, we can expect to see a huge expansion in the quantum landscape.
Like AI, blockchain and a variety of other new-age technologies, they can be well worth investing in and equally offer promising opportunities.
However, the gap between laboratory quantum physics and cutting-edge real-world computing is still an obstacle that takes time and money to breach.
The number of quantum computing-related patents has grown exponentially in recent years, with companies like IBM, and Google leading the charge.
Investing in tech giants can be risky; due to erratic changes based on new discoveries or negative news, companies that hold the spotlight with high levels of liquidity often fall victim to sharp changes in stock price.
As the technology becomes more widespread and the theory flows better, many more investment opportunities will follow with emerging start-ups and a much more actualized image of a quantum computing future.
Is Quantum Computing a Competitive Market?
Quantum computing is already creating a global atmosphere of competition, and the quantum boom has its environment to thank for its global interest.
Increased incidents of cybercrime alongside emerging AI technologies like advanced machine learning and cloud computing all merge to create the ideal foundation for quantum computing to thrive.
Aside from companies like Microsoft and IBM attempting to streamline quantum processing for real-world everyday use, quantum computing is exploding in other sectors like defense, healthcare, and banking.
This is why it has received a lot of government interest worldwide.
With arguments suggesting it will be critical in the next stages of AI and data analytics, competitiveness has the potential to drive quantum theory into the tech mainstream.
A recent study forecasts the size of the quantum computing market in the years to come.
Currently, the U.S holds first position with a size of $64.2 million, and China is close behind with a projection of $54.6 million by 2026.
Japan and Canada are also noteworthy contributors and are expected to grow 18% and 22%.
Why is the U.S the dominant market?
This is primarily because of the application of quantum computing research in government agencies, defense organizations, and military aerospace technologies.
Receiving serious backing into the quantum space, the U.S is not wasting any time in getting behind the promises of the quantum realm.
Quantum Computing Stocks: Final Thoughts
From Microsoft's Azure Quantum to Baidu's movements in AI technology, the world of quantum computing is growing at an attractive rate.
As companies continue to battle with quantum processors and year-to-date earnings, the computing stocks landscape is looking more fruitful than ever.
Investors looking to cash in on the evolution of traditional computers could see some serious returns over the next 10 years — if they pick the right stock.
That being said, picking the right stock can be difficult due to the myriad of investment opportunities available.
If you look at the NASDAQ, quantum computing stocks are performing quite well — Intel, INTC, is another honorable mention.
Studying the market and its emerging trends is as crucial as ever, especially with emerging technology.
Companies like Google, Microsoft, and IBM will always be at the pinnacle of new discoveries, and we can be sure to see a lot from these giants in the near future.
In general, quantum computing is set to take the world by storm.
Expected to grow 33% in the next 10 years, such an expansive market outlook holds great potential in its trail.
Whether a penny stock or an established multinational organization, quantum computing might just prove to be the foundation behind the next great investment boom.
As an industry that is constantly innovating, it's important to study, research and watch out for relevant news.