Charlie Shrem is a pioneer in the world of cryptocurrency and the editor of Crypto Investor Network. Given his success as and his reputation as an early adopter of Bitcoin, many want to know Charlie Shrem's net worth. We did some digging, and here's what we found.
Who Is Charlie Shrem?
Charles Shrem IV (Charlie Shrem) is a founding member of The Bitcoin Foundation, the creator of one of the first Bitcoin exchange sites (BitInstant), and the editor of the crypto research services Crypto Investor Network.
He has been proclaimed by many prominent media houses as the "Godfather of Crypto."
But above and beyond all of this, he is a down-to-earth analyst whose insights on complex subjects like altcoins and blockchain are always grounded and knowledgeable.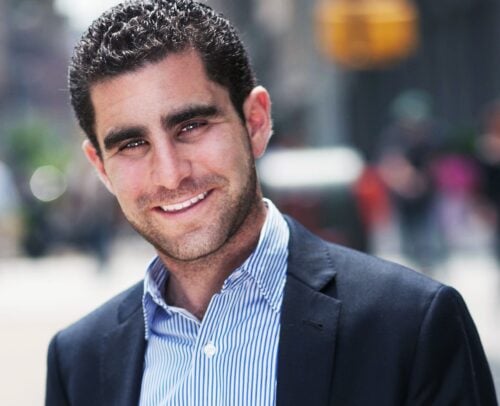 When few saw the potential of Bitcoin, Shrem started investing in it. Through all its ups and downs, he has remained a steadfast supporter.
He describes himself as a Bitcoin purist, one who believes in the power of Bitcoin to change the world.
With his background as a computer engineer, Shrem's understanding of the cryptocurrency space is very unique.
Is Charlie Shrem Legit?
Charlie Shrem is legit.
He's a well-respected figure in the crypto world. It's easy to understand why he commands such trust from his followers if we look at some of the calls he has made in the past.
His team pointed out Enjin Coin, an altcoin that was trading at a mere $0.14. The coin zoomed more than 2000% later on.
Another gem from his team was the call on Uniswap, which went on to give 400% returns. Monero was one more of his calls, which went on to deliver 896% returns.
Shrem has a knack for picking out crypto winners in an industry that is fraught with risks.
Did Charlie Shrem Invest in Bitcoin?
Did he ever! Charlie Shrem is a legend in Bitcoin investing.
He has been a Bitcoin advocate ever since the currency came out. And over the years, he has invested in not just Bitcoin but more than two dozen cryptocurrency companies.
He first learned about Bitcoin directly from the source — the groundbreaking paper on blockchain technology written by Satoshi Nakamoto.
Realizing the potential of this innovation, he and his friend Gareth Nelson launched BitInstant. It was one of the first exchanges to buy and sell Bitcoin, way back in 2011.
By 2013, when this Bitcoin service Shrem founded closed down, it was trading 30% of all Bitcoin transactions.
He also went on to become one of the pioneering members of the Bitcoin Foundation, a Bitcoin awareness company.
While there, Shrem spoke at several Bitcoin industry events and conferences. He served as its Vice Chairman until 2014.
What Is Charlie Shrem's Net Worth?
Charlie Shrem's net worth is $40 million, as per the Crypto Insider Summit's report of Jan'22.
Clearly, Shrem's fortune shows that he is a successful crypto guru, and his insights on investments in this field should carry weight.
What Is InvestorPlace Media?
InvestorPlace Media is one of the oldest and most respected financial research firms in America.
It offers several subscription-based publications. It also provides free cryptocurrency research, company-specific research, and investment advice.

InvestorPlace Media began its journey in 1973, and since the beginning, it has never accepted any form of reimbursement from the companies that it covers.
It offers several services under its wing, including:
Louis Navellier's Growth Investor

Crypto Investor Network

InvestorPlace Select

Louis Navellier's Accelerated Profits

Luke Lango's Breakout Trader

and several more.
We will talk more about the Crypto Investor Network below.
What Is Crypto Investor Network?
Crypto Investor Network is a cryptocurrency and blockchain-focused financial newsletter published by InvestorPlace Media and helmed by Charlie Shrem.
There are several services that members get under this publication, including weekly recommendations, a model portfolio, the Crypto Cash Calendar, and other reports.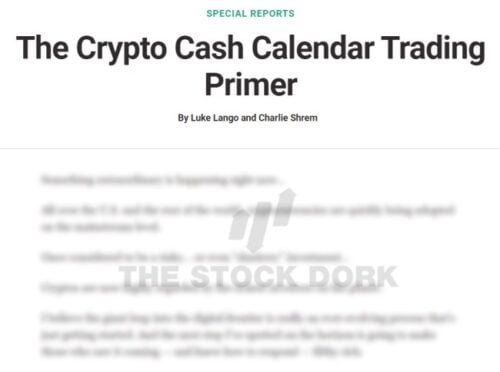 The Crypto Investor Network (COIN) team focuses primarily on altcoins. This is a high-risk, high-return investment option.
COIN also helps readers educate themselves about the latest trends in the crypto market.
Let's look at each of the components of the Crypto Investor Network offering in more detail.
Crypto Investor Network Newsletter
The weekly newsletter is the primary feature offered under COIN. It includes market research, news, and recommendations of the team's latest crypto picks.
The Crypto Investor Network Newsletter is keenly focused on finding early opportunities so that its followers have a chance to see higher returns.
Here are some of the features of one of their latest packages.
Crypto Cash Calendar
As a member of the Crypto Investor Network, another perk available is access to Charlie Shrem's Crypto Cash Calendar.
The calendar holds information about the debut dates for some of the hottest altcoins and cryptos in the market.
Readers get knowledge about these opportunities weeks in advance and can plan their buys accordingly.
Crypto Cash Calendar Trading Primer
If the Crypto Cash Calendar wasn't enough, the trading primer available with this subscription offers even more advanced strategies and features.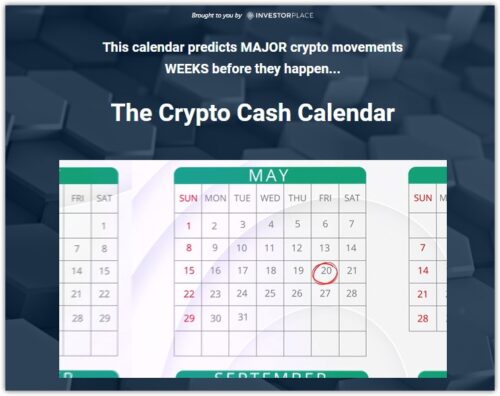 It is an easy-to-follow guide that shares lots of valuable insights. It includes sections on tougher-to-grasp subjects like tokenomics.
Model Portfolio
With Crypto Investor Network, subscribers also get access to Charlie Shrem's model portfolio.
It gives the crypto's name, targeted prices, entry points, and more.
Crypto's Next Blockbuster Coins
In this report, Charlie Shrem highlights two additional investment opportunities on the blockchain.
It also includes information on the trading instructions and exactly how to make the most of these two chances for the reader.
Everything that is needed, including ticker symbols and names, is available in this special report.
The First Wave of Tokenization Wealth
The First Wave of Tokenization Wealth report helps you make the most of the cryptocurrency tokens opportunity using Shrem's personally selected five big cryptos.
NFTs are certainly climbing the charts as the most popular thing happening in crypto right now.
27 Cryptos to SELL Before They DIE
Shrem believes that 99% of the coins being added to the cryptocurrency space every day are going to bust.
It's a minefield out there, and folks need to be careful of the calls they make.
In 27 Cryptos to SELL Before They DIE, Shrem lists 27 cryptos that are likely to go down soon. For those who are holding on to them, it's time to get out immediately.
Altcoin Investing for Beginners
Altcoins are the penny stocks of the crypto world. They are lesser-known coins with small market caps. But when one of them takes off, it leaves those invested in it much richer. Despite being a risky investment, altcoins offer a huge upside.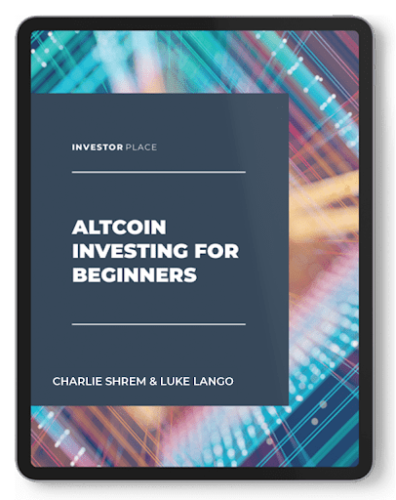 This report helps demystify Altcoins for the subscribers and gives them the information they need to find chances for returns.
Money-Back Guarantee
Most other financial research firms offer a one to three months guarantee on their services, but Crypto Investor Network comes with a 12-month guarantee.
There is absolutely no fine print involved – you don't like the service, you get your money back, no questions asked.
This kind of guarantee, that too from a service that is focused on a risky asset like crypto, is unheard of in the industry.
How Much Does Crypto Investor Network Cost?
Normally, you would have to put in $199 for the subscription to Crypto Investor Network, but there is a special deal available through our pages that lets you get it for half the price.
For just $99, Crypto Investor Network is an absolute steal.
That means that for less than $9 a month, Crypto Investor Network offers high-quality analysis, insights, and research.
This is a big plus for it because crypto services are usually pricier and don't offer as much material.
What Is Ultimate Crypto?
Ultimate Crypto is another power-packed crypto newsletter from Charlie Shrem, who has teamed up with Weiss Ratings to bring this service to his subscribers.
It offers crypto picks, promising opportunities in the crypto world, analysis of the key markets, and much more.
In 12 months, Shrem delivers 52 crypto recommendations as part of this service.
The service also gives special reports, regular updates on the suggested portfolio, and a 12-month satisfaction guarantee.
Crypto Insider Summit is a deal currently going on for Ultimate Crypto. It lets subscribers get access to three major bonus reports, which offer tons of additional value.
These three bonus issues include:
Crypto Investing for Beginners

The Phase 3 Playbook

5 Defi Coins Disrupting the $20 Trillion Financial Industry
The bonus reports delve into the world of Defi and MAT, which are up-and-coming opportunities in the crypto world.
How Much Does Ultimate Crypto Cost?
Ultimate Crypto is a premium service that is available to readers for the price of $3,500 per year.
However, folks interested can get it for half off with a promotional offer.
At just $1,750 a year, they can get Ultimate Crypto as part of the Crypto Insider Summit deal.
If you want to know more about the service, check out our Crypto Investor Network review.
Final Thoughts
Beginning as a humble software engineer, Charlie Shrem's net worth today is estimated at around $40 million. It is a testament to his success in the field.
If you want to understand more about his predictions and investing strategy, we suggest you subscribe to his research services.