City Traders Imperium is widely regarded as one of the top prop firms for trader education. But does the service live up to its reputation? Tune into our City Traders Imperium review to find out.
What Is City Traders Imperium?
City Traders Imperium (CTI) is a forex prop firm with a unique emphasis on supporting trader development.
Based in London, the firm was co-founded in 2018 by former professional head traders Daniel Martin and Martin Najat.
Its co-founders established CTI after expressing frustration about how other UK prop firms conducted business. In their words, they did not want to sell a "pipe dream" to traders.
Unlike other proprietary trading firms where you're left alone to pass or fail, CTI has extensive educational resources and mentorship to prepare you for success in the financial markets.
So folks of different skill levels can become funded traders, improve trading psychology, access managed trading accounts, and earn a high-profit split.
This proprietary trading firm lets you trade:
Forex

Commodities

Indices
While you can trade gold on every account, indices are not available for a select few.
You can pick up indices as commodities across all funding plans and accounts.
City Traders Imperium also offers scaling plans with up to 1:33 leverage through its challenge model. There are other funded account providers that offer higher leverage, but CTI's aggressive scaling plans more than make up for this.
What Broker Does CTI Use?
City Traders Imperium does not publicly disclose its broker.
This is a fairly common practice in the industry.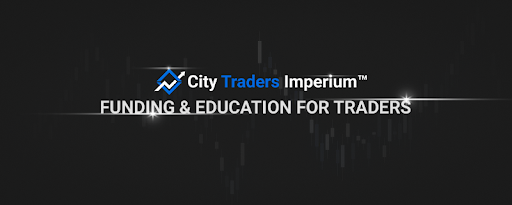 How Do You Become a Funded Trader With CTI?
Getting funded with City Traders Imperium is a reasonably straightforward process, and it's a lot more flexible than its competition. Many prop firms have a two-step process, but CTI lets you prove yourself without time limits.
Another plus is that this proprietary trading firm offers up to a 100% profit split as you work your way through various phases.
There are quite a few accounts to choose from, and they are broken down into a few categories.
You'll have to decide between a 2-step challenge model, 1-step instant funding, or a direct funding program.
Who Can Get a CTI Funded Account?
Traders who prove their capabilities to make profitable trades and successfully pass the CTI Challenge can access a fully funded account on the prop trading platform.
If you're a professional, retail, day, or swing trader, you can trade on City Traders Imperium.
Challenge vs Instant vs Direct Funding Program
Each of the options for starting your trading journey are a little different. Let's take a brief look at them now.
2-Step Challenge Funding Account

The 2-step Challenge funding account is exactly as the name implies. It's a low-cost test to see if you have what it takes out on the open markets. You're given a demo account to trade with, and CTI gives you quite a bit of flexibility.
There are two phases to pass before receiving an actual funded account with real money. Phase 1 requires a 10% profit target, and phase 2 requires an additional 5% from your initial amount. You have 45 days per phase to meet those goals.
Time is not your only enemy. You also fail if your max daily drawdown is 4% from the start of the day. Similarly, your max absolute drawdown can't exceed 10% of your initial balance.
Should you pass the test, you get a funded account that earns somewhere between 80% and 100% profit share.
1-Step Instant Funding Account

The 1-Step Instant Funding Account does away with a lot of the headaches of trading. All you have to do is pick an instant funded account and you're off to the races. Accounts span a wide range of initial payments should you want to invest a lot or a little.
Once you're in, CTI hands you at least five times the instant funded account's starting balance. From there, you get to kick back and trade at your leisure.
That's right – there are no time limits or minimum trading days to contend with. In fact, there are basically no rules you need to follow at all.
The only thing to watch out for is the max absolute drawdown. Your losses can never exceed 5% of your initial account balance.
Every time you hit a 9% profit target, you move up to the next rank. Higher ranks afford you better profit splits all the way to 100%.
Direct Funding Account

A Direct Funding Account has a lot of similarities to the 1-Step Instant Funding Account. It has a 5% max absolute drawdown and no time limits or minimum trading days. You can still earn up to 100% profit share.
The differences lie with profits and losses. For direct funded accounts, there's a higher buy-in, but you also have more money to work with right out of the gate.
There's a bit more risk since you'd have to pay for any drawdown. Starting with extra funds does increase your chances of significant gains if you play your cards right.
An additional upside is that you can withdraw your portion of the profit at any time from a direct funded account. None of the other account options give such leeway.
What if I Fail to Trade within CTI's Rules?
If you fail to trade within the rules, you will lose your account. You're welcome to try your hand at the program again, and CTI will even throw a discount your way.
Folks disqualified from any funding program get a 10% discount on their next Challenge and Instant purchases. The discount shows up as a coupon code in your termination email.
Additionally, you'll get a 5% discount on your next Direct Funding purchase in the form of cashback shortly after signing up.
Some competitors' forex-funded trader programs do offer a free retry (if you meet specific criteria), but their evaluation processes are typically much more difficult to pass.
> Already sold on City Traders Imperium? Click here to sign up TODAY! <<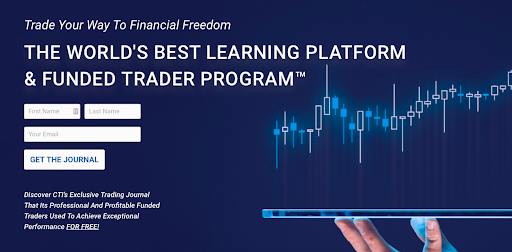 City Traders Imperium Review: Features
Multiple Trading Styles Allowed

Scaling Plans

Profit Share Split

Free Course

Trader Support

Mentoring

Withdrawal
>> Ready to get started with City Traders Imperium? Sign up NOW! <<
Multiple Trading Styles Allowed
Regardless of whether you're a skillful trader with an aggressive mindset, have strong risk management skills, or you're relatively new to trading, you can make the most of a CTI-funded trading account.
You can trade hedge positions, use your own E.A.s, and leave trades anytime, including overnight or on the weekend.
The firm is well suited for:
Swing trading

News trading

EA trading

Day trading

And more
Retail traders looking for more support will find a surprising amount of flexibility. You can't trade crypto, however, which might turn some traders away. But anyone looking to trade forex, gold, or indices should feel right at home.
Scaling Plans
City Traders Imperium offers scaling plans that increase the amount of capital that you're entrusted to trade with. Scaling also provides you with higher profit splits.
The amount of capital accessible depends on the funded account you select. But the profit spread increases follow the same trends.
The highest possible capital that you can scale up to is $2,000,000 per account, with a maximum of $4,000,000 in overall trading capital. This is an impressive number that is much higher than many of its competitors.

Profit Split (Spreads)
City Traders Imperium has one of the best profit splits we've ever seen from a prop firm. Depending on your success as a prop trader, it's possible to earn up to 100% of the profits you generate.
Up until this, the highest we've seen is 90%, which was already impressive.
The spread will depend on how high your account has scaled.
Here are the spreads you could have access to:
Anything above 70% is already high compared to industry standards, and 100% is almost unheard of.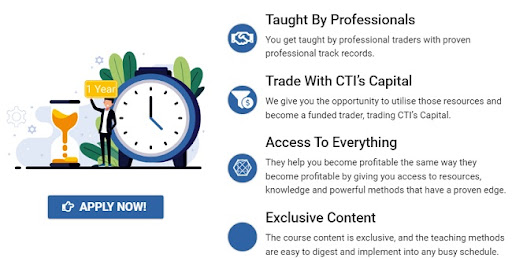 Trading Courses
As mentioned earlier, a free course accompanies the Funder Trader program on City Traders Imperium. The course is designed to help traders improve their chances of success and transition to portfolio managers who trade capital regularly.
It provides trading education, gives you a better sense of financial ideas, and shows you how to improve your risk management.
If you need even more insights, there's a more comprehensive set of courses provided by CTI. But they do have a small upfront fee.
Trader Support
Trader support is available, with customer service provided through live chat, social media, and email. However, customer support is not available 24/7, as its hours are 10 am to 7 pm on weekdays.
CTI reviews speak highly of the team's customer service.
The only drawback is that the customer service does not include phone support. While a phone number would be nice, the team is very responsive through social media and email.

Mentoring and Coaching
CTI has a mentoring program leagues beyond what other prop trading firms offer.
You can sign up on the CTI website to be coached by Daniel Martin, the co-founder of City Traders Imperium. He's a prop trading pro, and you could learn some solid trading strategies from his mentorship.
Great Psychological training is also available, which is a great addition to the firm's already impressive educational lineup. Anyone looking to make intelligent, dispassionate trades, will certainly want to give this resource a closer look.
City Traders Imperium Withdrawal
Withdrawal methods depend on which stage of the funding process you're in and which program you enlist in.
Instant Funding Withdrawals
For Instant Funding withdrawals, CTI will issue a 50% profit share once your profit exceeds 9% of your initial account size. You also get the bump up to level one.
At level one, you can request your first withdrawal after ten active trading days. From there, you can ask for profits during the last five days of the calendar month.
Climbing to level two gives you a bit more freedom. You can withdraw funds on the 10th and 25th of each calendar month.
For level three and beyond, you can pull out money every week on Friday. Doing a withdrawal doesn't affect your account growth and you don't have to compensate for any money you take out.
Challenge Withdrawals
Challenge mode works a bit differently. You need to pass phases 1 and 2 before even thinking about earning some cash. Once you reach phase 3, CTI will send you a full refund of your sign-up fee and your account will go live.
To qualify for withdrawals, you'll need to complete ten active training days or achieve at least 10% in profit. You can ask for your first withdrawal after those ten active trading days.
After that, you can request a withdrawal during the last five days of the calendar month.
You can get bumped up to bi-weekly withdrawals the moment you achieve 10% profit on your live account.
There's even a way to qualify for weekly payments. In a nutshell, this happens when you receive a minimum of four withdrawals, maintain a consistent trading style, and don't have any account violations.
With your Challenge account, even you're eligible for a monthly salary as long as you meet two criteria:
Meet all the requirements for weekly withdrawal.

Bring in an average of 3% net profit per month.
Direct Funding Withdrawals
One of the biggest benefits of a direct funding account is that you can pull out profits whenever you want. You don't need to wait for a certain time of the month or meet a profit goal first.
Requesting Profits
You've got a few options when it comes to getting your hands on those profits. Payments can be issued in the form of:
PayPal

Transferwise

Revolut

Crypto
>> Click here to sign up for a funded trading account TODAY! <<
Is City Traders Imperium Legit?
City Traders is a legit prop firm that has a reputation for producing successful traders, and it's a registered UK business.
The prop firm has a solid online reputation with customers, and its customer support team is typically reachable through live chat, email, and social media channels.
It should also be noted that CTI isn't regulated or authorized by the Financial Conduct Authority (FCA) because it does not undertake any regulated activities.
The company is fully legitimate and is a solid trading partner for anyone willing to trade consistently.
Payment Proof
If you're wondering if there is payment proof online for City Traders Imperium, you'll be happy to know that the firm has a page dedicated to showing prop trader payments.
The snapshot below is just one of many screen grabs the firm has provided.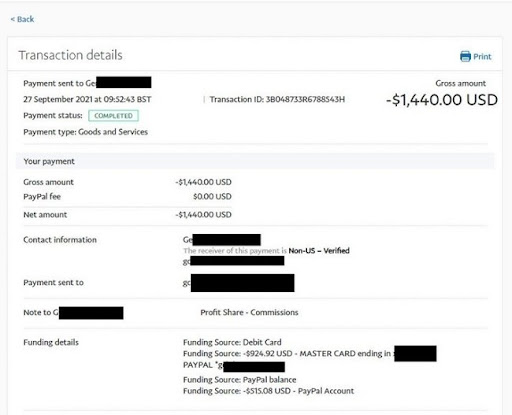 City Traders Imperium Review: Pros and Cons
City Traders Imperium is a stellar prop firm, but there are a few places where it could improve.
Check out our list for the pros and cons of this prop trading firm.
Pros
Competitive profit split up to

100%

Excellent mentorship programs and growing forex traders

Supports a range of trading styles (news, swing, EA, etc.)

Unique focus on psychological training

Fair challenge program with

no rules or time limits

Great for novice and experienced
Cons
Some programs don't allow all trading styles

Forex only — no crypto
City Traders Imperium Trader Reviews
There are plenty of positive reviews online for City Traders Imperium.
We've collected testimonials from a few rating sites to give you a balanced look at what reported members think about CTI.
Trustpilot Reviews
City Traders Imperium boasts an impressive 4.8 rating on the third-party review site Trustpilot.
Let's see what folks have to say about this prop firm.
This is quite the achievement, as members tend to let you know (in great detail) if they don't like a service.
Google Reviews
City Traders Imperium has locked in a rock-solid 4.9 on Google reviews.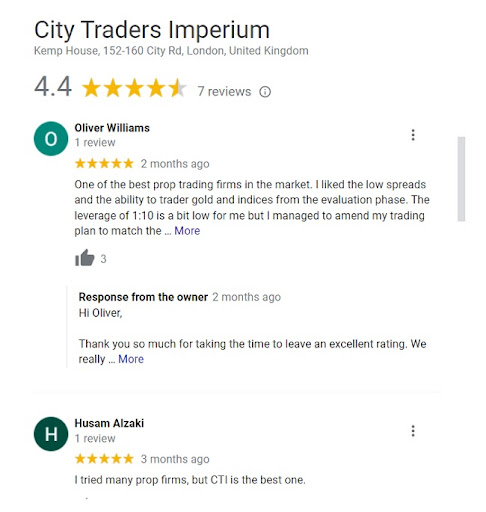 City Traders Imperium Myfxbook Review
Unfortunately, we couldn't find any reviews for City Traders Imperium on Myfxbook. We'll keep an eye on any reviews in the future, but for now, Trustpilot is the best source of third-party reviews that we've found.
We also checked Forex Peace Army, and the site does not have reviews for this service either.
> Like all that City Traders Imperium has to offer? Sign up TODAY! <<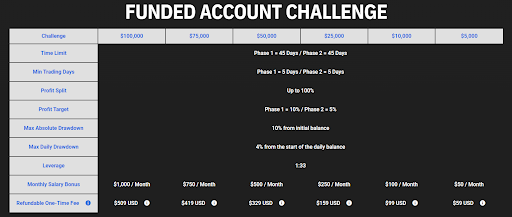 City Traders Imperium Review: Funded Accounts Pricing
There are six pricing options for each of the Challenge, Instant Funding, and Direct Funding programs. The amount you pay varies depending on the program you choose and how much funds you want.
Challenge Accounts Pricing
$5,000 Challenge Account – One-time fee of $59.
$10,000 Challenge – One-time fee of $99.
$25,000 Challenge – One-time fee of $159.
$50,000 Challenge – One-time fee of $329.
$75,000 Challenge – One-time fee of $419.
$100,000 Challenge – One-time fee of $509.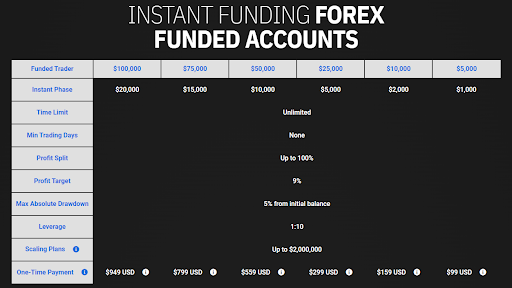 Instant Funding Forex Accounts Pricing
$5,000 Forex Funded Account – One-time fee of $99.
$10,000 Forex Funded Account – One-time fee of $159.
$25,000 Forex Funded Account – One-time fee of $299.
$50,000 Forex Funded Account – One-time fee of $599.
$75,000 Forex Funded Account – One-time fee of $799.
$100,000 Forex Funded Account – One-time fee of $949.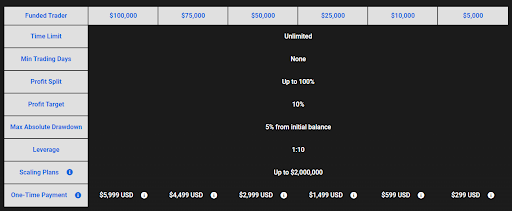 Direct Funding Accounts Pricing
$5,000 Direct Funding – One-time fee of $299.
$10,000 Direct Funding – One-time fee of $599.
$25,000 Direct Funding – One-time fee of $1,499.
$50,000 Direct Funding – One-time fee of $2,999.
$75,000 Direct Funding – One-time fee of $4,499.
$100,000 Direct Funding – One-time fee of $5,999.
>> Ready to become a funded trader? Sign up for CTI now! <<
City Traders Imperium Cancellation Policy
In the case that a funded account has not been traded, CTI will refund the signup fee up to 7 days after the registration date. The caveat is that refunds cannot be issued on an account that has been traded.
It makes sense, as someone could easily take a loss on their account and then ask for a refund, which circumvents the whole Evaluation process.
This is why you want to make sure your trading strategies are tip-top if you're going to try to land a larger funded account.
City Traders Imperium Review: Is It Worth It?
City Traders Imperium could be one of the best prop firms available, given its flexible rules, instant funding, scaling programs, and a sizable profit share.
It has a mentorship program unlike any other that we've seen, providing one-on-one coaching from a founding member.
This proprietary trading firm is an industry leader that offers an exceptional blend of accessibility, support, and spreads. Many competitors score high marks in one of these areas, but CTI nails all three.
All in all, CTI could be a fantastic fit if you're a day, EA, news, or swing trader. There's definitely enough to like here to give this firm a fair consideration.
>> That's all for our City Traders Imperium review! Sign up TODAY! <<