Cremation is a business few people think about, but the ones who do could make a lot of money. The US cremation industry is a smaller subset of the death care industry, but it is worth roughly $3 billion, which is pretty massive. With that said, what are the best cremation stocks to buy now? Read on to find out.
Best Cremation Stocks
Service Corp International (NYSE: SCI)
Service Corporation International is one of the best publicly traded funeral homes you can invest in.
It offers cemetery property, cremation, embalming, and other professional services linked to funerals.
The company recently took on $2.2 billion of credit to refinance its current loans and settle other expenses.
Along with this move, interest in this stock has risen with companies like Victory Capital Management, Hightower Advisors LLC, and American Century Companies Ltd increasing their holdings in the company by noticeable margins.


Not only does it have the largest company by market cap in the industry, but SCI is also a dividend stock with nine years of consecutive growth.
Holders stand to gain from an annual dividend payout of $1.08 with a forward dividend yield of 1.48%.
The stock is roughly trading at $72 as of January and has a market cap of $11.2 billion.
Matthews International Corporation (NASDAQ: MATW)
Based out of Pittsburgh, Pennsylvania, and founded in 1850, Matthews International Corporation is a burial casket manufacturing company.
It offers memorialization, industrial technologies, and brand solutions services.
The memorabilia side of the company manufactures various products, including burial vaults, granite memorials, caskets, cremation urns, and cremation equipment.
The company recently announced over $200 million worth of orders for its proprietary unique energy storage solutions from various battery, fuel cell, and electric vehicle companies, all in the first fiscal quarter of 2023.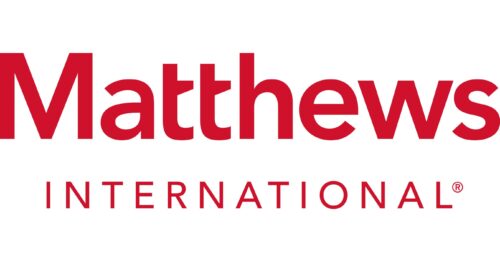 Furthermore, the company's stock prices are up as MATW is roughly trading at $35 after a 33% drop in October.
The over-a-century-old company also offers dividends with a 24-year streak of consecutive growth.
The stock boasts a forward annual payout of $0.92 with a dividend yield of 2.61%.
Carriage Services, Inc. (NYSE: CSV)
Carriage Services is a cemetery and funeral home company operating 170 funeral homes and 31 cemeteries in the United States.
The company was founded in 1991 and is based out of Houston, Texas.
It owns the rights to mausoleum crypts and grave sites and also offers cremation services.
In 2022, Carriage Services acquired Heritage Funeral and Cremation Services. However, the financial details are not open to the public.


With this acquisition, Carriage gained access to the company's assets which include three funeral homes, a cremation business, and a cemetery.
Considering its financials, CSV dipped in November 2022; however, it's beginning to rise slowly this year and is roughly trading at $31.
Holders stand the chance to earn dividends as the company has reported three years of dividend growth.
It has an annual dividend payout of $0.45 and a forward dividend yield of 1.45%.
Hillenbrand, Inc. (NYSE: HI)
Hillebrand Inc is a multi-industry company operating out of Batesville, Indiana. It has three divisions: Molding Technology Solutions, Advanced Process Solutions, and Batesville.
Batesville is the burial casket manufacturing side of the company providing funeral services like burial caskets and cremation caskets and urns.
Hillebrand has singled out software company Ivalua to help optimize its supply chain system.
Ivalua will take on the task of centralizing its contract data and supplier communication so as to improve its procurement process.


HI has been trading steadily over the last year, with prices peaking in November.
As of January, the stock is trading at roughly $45.
With a market cap of $3.14 billion, the company predicts sales earnings of $3.1 billion in 2023 which is a 5.5% increase year over year.
HI also boasts a 14-year dividend growth streak with a dividend yield of 1.56% and an annual payout of $0.88.
CVS Group (OTCMKTS: CVSGF)
Based out of Diss, CVS Group, through its subsidiaries, provides veterinary services in the United Kingdom, the Netherlands, and the Republic of Ireland.
The company operates four divisions: online retail, veterinary practices, laboratories, and crematoria.
In fact, CVS Group is one of the United Kingdom's largest veterinary service providers with seven crematoria, 475 labs, and veterinary practices.
CVS Group is already off to a great start this year, as the company intends to invest 19.9 million pounds in clinical equipment, refurbishments, and relocations.

This is a significant rise from the 10.6 million pounds invested in the previous year.
The company has also opened a Greenfield Site and plans to open two more come the second half of the year.
CVS has added two acquisitions, making up nine operational practice sites this financial year.
CVSGF has a market cap of $1.73 billion and is roughly trading at $23 as of January.
Park Lawn Corporation (OTCMKTS: PRRWF)
Park Lawn Corporation was founded in 1892 and provides deathcare services and products in the United States and Canada.
The company is headquartered in Toronto and offers cemeteries, urns, caskets, and cremation services, among others.
It has a vast operation with 138 funeral homes and 135 cemeteries, and a couple of crematoriums.
The company projects that, based on some factors, come 2026, it will have doubled its 2021 revenue.
We believe that demographics will play a role in this as the population in North America ages.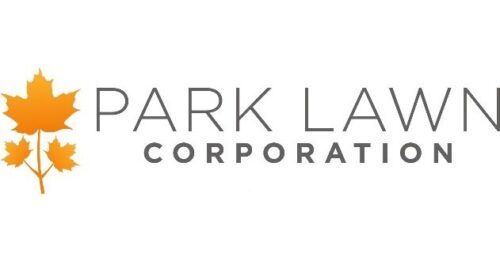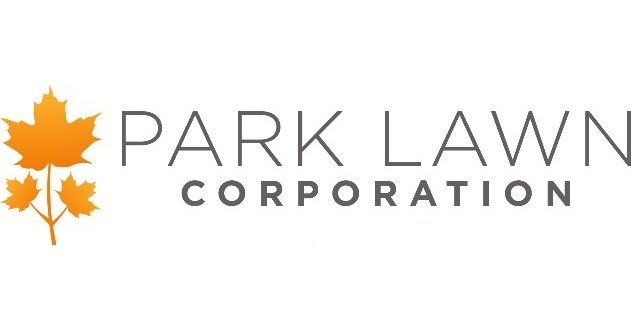 However, what should really drive this growth is acquisitions, of which there are many assets Park Lawn can acquire.
Furthermore, holders should pay close attention to share issuance, as to raise capital, Park Lawn could issue more shares.
This process normally brings about a dip in share prices, creating a great opportunity for investors to buy into the company.
PPRWF also offers investors dividends with an annual payout rate of $0.35 and a dividend yield of 1.74%.
Dignity (OTCMKTS: DGNYF)
Another United Kingdom player in the cremation market is Dignity PLC.
Dignity, through its subsidiaries, offers its users crematoria, funeral home services, and funeral planning.
Founded in 1812 and based out of Sutton Cofield, the funeral home company boasts about 776 funeral locations within the UK.
Recently, Dignity has agreed to a $349 million takeover by the Castelnaur group, SPWONE V Ltd, and Pheanix Asset Management Partners led consortium.
This move has seen Dignity share prices recover from the 22% dip in 2022.
The company believes that the buyout will provide it with the financial strength it needs to take on some acquisitions.
Though Dignity will soon become privately owned, the good news is this deal comes with an option for existing shareholders to maintain their investments in the company.
They can do this through the listed company Castelnau or an alternative unlisted parent company to Yellow(SPC) Bidco Ltd, Valderrama.
Security National Financial (NASDAQ: SNFCA)
Security National Financial is a life insurance company that also runs a cemetery and mortgage businesses.
The company owns 15 mortuaries and seven cemeteries in the United States and produces death care products like caskets and urns.
It also offers its customers other funeral services, including automobiles and clothing, and various life insurance policies.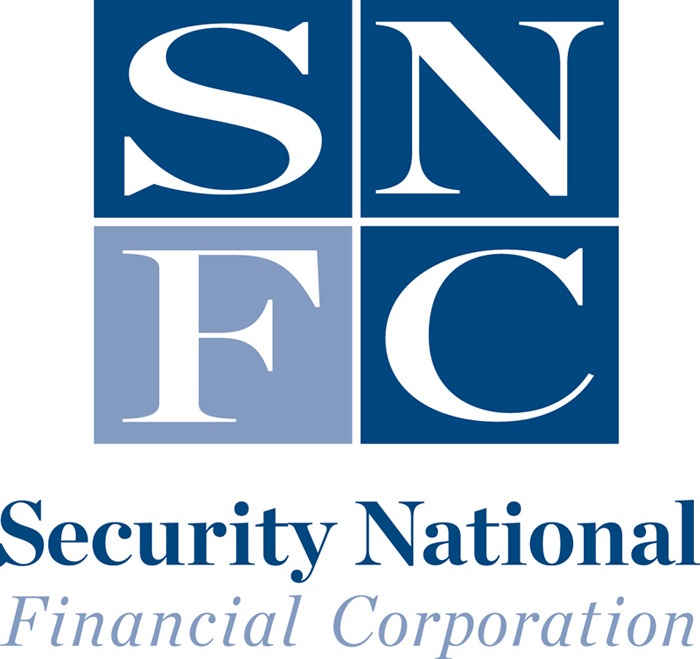 Looking at its share price SNFCA has seen both highs and lows over the last year, reporting a peak price of $9.96 and lows of $5.77.
The stock is trading at roughly $7.2 and has a market cap of $153 million.
Pinelaw Cemetery (OTCMKTS: PLWN)
One of the few stocks on our list primarily offering cremation services, Pinlaw Cementary is a funeral services company based out of Farmingdale, New York.
The company provides cremation services in Mausoleums and Memorial gardens.
It further offers lawn crypt and mausoleum entombment, along with in-ground burial services.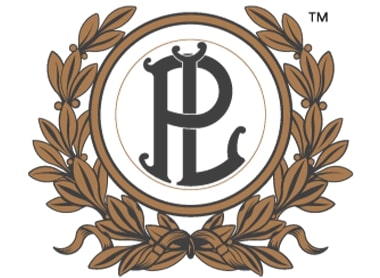 Pinelaw Cemetery experienced immense growth during Covid.
As other cemeteries were struggling to meet demand, Pinelaw raised the prices of burial plots by 47%, and revenue rose by a third.
As of January, PLWN is traded over the counter roughly at $595 per share.
Invocare (OTCMKTS: IVCRQ)
On the international market, Invocare is an Australian giant in the funeral services industry.
This funeral homes and service company operates in Singapore, New Zealand, and Australia.
Invocare records 17 cemeteries and crematoria and more than 290 funeral homes in its portfolio.


Considering its financials, Invocare is a massive company with a large market cap of 1.66 billion.
Holders stand to earn dividends with an average dividend yield of 2.18% and an annual payout of 0.27.
Are Cremation Stocks a Good Investment?
Cremation has become an increasingly popular option in recent years, with the cremation rate in the US surpassing the burial rate in 2020 for the first time.
This trend is expected to continue, with cremation becoming a more affordable option for many families.
Cremation stocks offer investors a unique opportunity to capitalize on this trend.
They are often part of larger funeral service companies, which offer a variety of services such as traditional funerals, cremations, memorial services, and more.
By investing in these companies, you'll be able to gain exposure to the cremation industry, potentially benefiting from the growing demand for cremation services.
Additionally, cremation stocks offer investors the opportunity to benefit from the increasing demand for personalization in funeral services.
Many cremation companies offer unique services, such as personalized urns and creative memorial services.
This is creating new opportunities for growth as families are increasingly looking for ways to personalize the funeral experience for their loved ones.
Overall, cremation stocks offer investors the opportunity to capitalize on the growing demand for cremation services and the increasing demand for personalization in funeral services.
As such, these stocks can be a good investment for those looking for growth potential in the funeral services industry.
FAQs
Who Makes The Most Money In The Funeral Industry?
In terms of professional jobs within the funeral industry, funeral directors appear to have the highest yearly salaries in the funeral industry.
Is Owning A Mortuary Profitable?
Mortuary profit margins are reported to be between 6% and 9%.
How Profitable Is A Crematorium?
The average price of cremation is reported to be $2,000, with a profit margin of 30%.