H&M is one of the largest multinational fast fashion retail companies in the world, with more than 4,000 stores across the globe. But does H&M have a credit card for its loyal customers? We checked it out for you, and here's what we found.
Does H&M Have a Credit Card?
No, H&M does not have a credit card. Despite store credit cards being extremely popular in the fashion industry, H&M has never launched its own store credit card.
But that doesn't mean that you cannot earn some cool discounts and save money at H&M.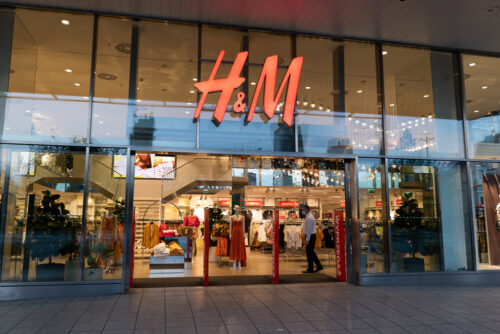 The first thing you can do is join its loyalty program for a 10% sign-up bonus on your first purchase. But that's not all.
There's a bevy of features in the H&M loyalty program, such as birthday rewards, free shipping over $25, monthly gift cards, exclusive access to sales, and much more.
You can earn rewards as a member and use them to purchase items at H&M.
The company also comes out with promo codes and other discounts from time to time, and of course, they have regular sales to keep an eye out for.
Ready to build your portfolio? With Public.com you can follow other investors, discover companies that are inline with your beliefs, and invest into stocks and crypto with very little money! What are you waiting for? Check out Public Now!
Does H&M Have a Store Card?
H&M does not have a store card. It only has H&M gift cards. You can buy H&M gift cards online at the H&M website.
You can order both physical gift cards (which H&M will ship to you at no extra charge) or else get an H&M eGift card.
Any H&M store or website in the country where you purchased the gift card will accept your H&M gift card.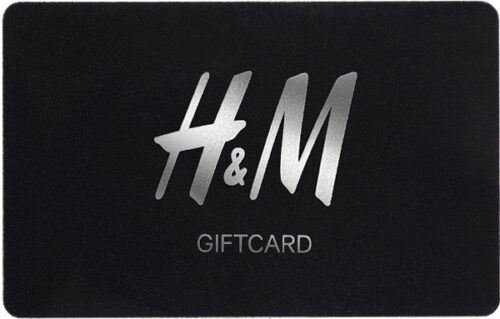 You can even make partial payments with gift cards at H&M. You can make the rest of the payment using cash or credit cards.
H&M gift cards can be checked online or on receipts after you pay with them.
You can reload the gift card at any H&M store or else even do it online.
How Do I Open an H&M Account?
You can open an H&M account by signing up on its website, or else by downloading the H&M app and creating a login ID in the app.
An H&M account immediately makes you a member of the H&M loyalty program, which gives you many benefits that we already discussed.
Does H&M Accept Klarna in Store?
Yes, H&M accepts Klarna in stores. H&M offers two types of plans with Klarna — the pay later option and the pay in four interest-free installments option.
With pay later, you will have to pay the full amount within 30 days of purchase.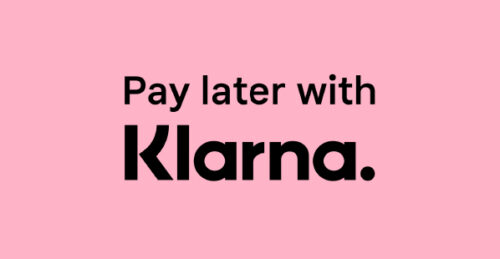 With pay in four installments, you have to pay nothing at the time of purchase. Thereafter, you will pay the full amount in four equal parts every fortnight.
The first partial payment begins when your order ships. Klarna's payment option is only available for eligible customers who have a US ID, address, and phone number.
Moreover, Klarna will also run an eligibility check based on your credit history before approving your payment plan.
H&M Payment Methods
H&M accepts the following payment methods:
Klarna

PayPal account payments

H&M Gift Cards

A debit card or credit card from Visa, Mastercard, Discover, and American Express.
For online payments, you will have to enter your secret code to complete the transaction while using a credit card.
What Clothing Brands Have Credit Cards?
Several clothing brands in the US already have store credit cards. Some of these are listed below:
AEO Credit Card

Ann Taylor Credit Card

Banana Republic Credit Card

Buckle Credit Card

Express Next Card

J.Crew Credit Card

Lane Bryant Credit Card

Love Loft Credit Card

mymaurices VIP Credit Card

RUNWAYREWARDS Credit Card

Old Navy Credit Card

TJX Rewards Credit Card

My Place Rewards Credit Card

Torrid Insider Credit Card

Victoria's Secret Angel Card
Many of these stores are close competitors of H&M. Therefore, it might be wise for H&M to consider having its own store credit card in the near future.
Does H&M Have Apple Pay?
Yes, H&M has Apple Pay both in-store and on its website.
You can pay at H&M with Apple Pay by simply showing your Apple device at the counter at the time of checkout.
If your Apple Wallet is set up, you will be prompted to double-click on a side button and, from there, choose a card (after authentication).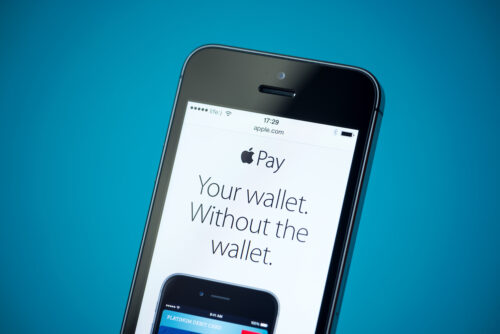 After choosing the card you want to pay with, just keep your device near the contactless payment counter.
In a few seconds, your payment should be complete.
Final Thoughts: Does H&M Have a Credit Card?
H&M is one of the biggest names in the fast fashion business. But just because it is big does not mean that it cannot become bigger.
Fast fashion is a highly competitive market, with several players and very little to differentiate between each other.
A store credit card like the ones that some of H&M's competitors have launched might be a good way to build brand loyalty and increase sales.
We hope H&M will consider launching a store credit card in the future.
H&M FAQ
Does H&M Have Afterpay?
No, H&M does not have AfterPay. Instead, H&M has teamed up with Klarna. Klarna gives you two buy now pay later payment options.
Does H&M Take Apple Pay?
Yes, H&M takes Apple Pay. You can pay with Apple Pay in H&M stores as well as on the H&M website. For online payments, simply add the items you want to buy to your cart and then go to checkout.
Does H&M Accept Cash in Store?
Yes, H&M does accept cash in-store. However, during the pandemic, H&M restricted cash payments. It would be best to check the current status of the store to which you are going beforehand by contacting the store.