If you are looking for arts and crafts, wall decor, framing, and other similar merchandise, Michaels is the place to be. But does Michaels have a credit card that rewards its loyal customers? Read on to find out everything you need to know about whether it offers a store credit card, as well as its payment options.
Does Michaels Have a Credit Card?
No, Michaels does not have its own store credit card. If you are looking to get a Michaels credit card or private label credit card, there is no such thing.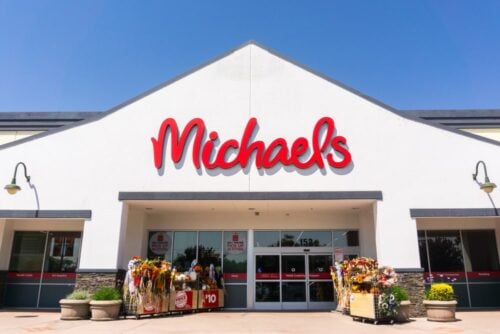 However, if you are just looking for deals, discounts, and other benefits from Michaels, then there are other ways to go about it.
For example, Michaels has a popular rewards program for its loyal customers.
When you sign up for this program, you get opportunities to earn great rewards every week.
When your rewards accumulate to $5, Michaels will issue a voucher for this amount, which you can use to buy almost anything at Michaels stores or on its website.
Michaels also offers promo codes and coupon codes that help reduce the prices of items in their collection when you are buying online.
What Credit Cards Does Michaels Take?
Michaels accepts multiple credit cards, including Visa, MasterCard, American Express, and Discover.
You can also use Affirm, AfterPay, and Zip for buy now pay later payments.
If you are tired of using traditional payment methods, Michaels also lets you use Apple Pay in some locations (more on that later).
Can I Use a Debit Card at Michaels?
Yes, you can pay with a debit card at Michaels. Michaels accepts debit cards from Visa, American Express, Mastercard, and Discover.
Michaels also accepts prepaid debit cards and gift cards.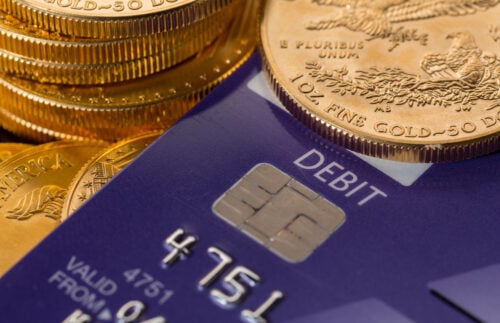 You can buy a Michaels gift card from many places, including Amazon, Target, Walmart, and other major retail stores in the US.
As Michaels accepts major credit cards, debit cards, and more, you have a variety of payment options at your disposal.
Does Michaels Have Apple Pay?
Yes, Michaels has Apple Pay but only in select locations. You cannot pay with Apple Pay at all of Michael's stores.
To pay with Apple Pay, you need to first set up your Apple Wallet on your iPhone, Apple Watch, or other iOS devices.
If you have it set up with your debit or credit cards, your device will automatically show a side button when it's near a contactless payment machine.
You just have to double-click the side button, authenticate Apple Wallet with your touch ID or face ID, choose your card, and hold your device close to the payment reader.
In a few seconds, your payment will be debited, and you will see a green checkmark to confirm it.
Michaels Rewards
To join Michaels Rewards, you can sign up using your email address and phone number at a Michaels store on its app or website.
If you set up your account in-store, you will get access to your rewards and other benefits immediately.
You can always link your rewards card to the Michaels app later on.
Once you become a member, you will start earning 3% rewards on all eligible purchases.
Over time, if you shop for more than $300 in a 12 months period, you will become eligible for 6% rewards.
You also get weekly rewards in your app and in-store. There are other rewards such as a birthday bonus and others.
One final perk is that you will get receipt-free returns at all Michaels stores as a member of its rewards program.
How Do Michaels Rewards Work?
Michaels offers a wide variety of ways in which you can earn rewards.
Firstly, as mentioned earlier, you get 3% rewards on every eligible purchase whenever you shop at Michaels.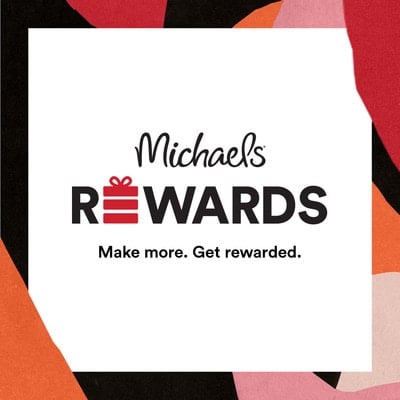 Once you become a pro and exceed more than $300 of shopping at Michaels (in a 12-month period), you will start getting 6% rewards.
Every time your rewards points cross the $5 mark, Michaels will issue a voucher to you that you can use to redeem the rewards points.
You get personalized offers every week, based upon what you have bought in the past on your app and even in your email account.
You will also get access to some limited-time offers that Michaels comes out with.
How to Redeem Michaels Rewards?
There are three ways to redeem your Michaels rewards program vouchers.
You can give your account info and voucher code at the checkout counter when you are at Michaels.
The store employee will help apply the reward points to your purchase.
You can also redeem your Michaels rewards online by signing in to your Michaels account.
To do this, add the items you need into your cart and at the time of checkout, click on the Apply button.
Your eligible vouchers will be applied automatically to your purchase. However, you cannot use more than five vouchers in one transaction.
Also, vouchers cannot be used for paying sales tax or shipping charges; they can only be used against the purchase price.
What Purchases are Eligible for Rewards at Michaels?
There are a few details to notice when collecting reward points at Michaels. Here is some additional information that you should know.
Firstly, you can only get rewards points if you shop at Michaels stores in the US or on its website.

You cannot use reward points to buy Michaels photo gifts. It is also not possible to use them against framing services provided to customers.
Furthermore, you cannot redeem rewards points against gift cards or get an extended warranty against any other product that you buy at Michaels.
We already mentioned this, but you should remember — you cannot use the coupons for sales tax, shipping, or any other form of tax.
Michaels does not replace your vouchers if you misplace them or lose them. Also, you cannot redeem vouchers for actual cash.
Also, you must still be a member of Michael's rewards program in order to redeem these vouchers.
If you cease to be a member, the reward points expire automatically.
What Stores Give You a Credit Card?
Several major retail stores have a store credit card, it is a proven method to increase customer loyalty.
Here are a few big names in the retail industry who have used a store credit card to bring in repeat customers and sales.
Walmart: Capital One® Walmart Rewards™ Mastercard®

Target: Target REDcard™ Credit Card

Gap: Gap Good Rewards Mastercard® Credit Card

Lowe's: Lowe's Advantage Card

Costco: Costco Anywhere Visa® Card by Citi

Starbucks: Starbucks Rewards™ Visa® Card

Macy's: Macy's American Express® Card

Best Buy: My Best Buy Credit Cards

JCPenney: JCPenney Credit Card

Kohl's: Kohl's Charge Credit Card

Lord & Taylor: Lord & Taylor Credit Card

Sears & Kmart: Sears Card®

Nordstrom: Nordstrom Retail Card

Verizon: Verizon Visa® Card

Amazon: Amazon Prime Store Card
There are many more companies that have store credit cards, but these are some of the most popular US retailers.
Does JOANN Have a Credit Card?
Yes, JOANN does have a credit card called the JOANN Platinum MasterCard.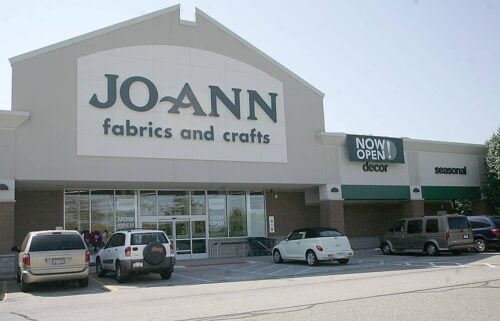 This card lets the customer earn up to 5% cash back rewards points (called "Creative Cash").
You can get 5 points per dollar spent at JOANN (in-store, on its website, or through the app) and 1 point per dollar spent at all other places with this credit card.
Final Thoughts: Does Michaels Have a Credit Card?
Two of Michaels' closest competitors — JOANN and Hobby Lobby, both have store credit cards (the hobby lobby credit card is not taking new applications as of now).
Novelty crafts items is a growing industry, and as of now, there are only a few competitors in this space.
If all of Michael's major competitors have credit cards, there might be a lesson for Michaels in it.
After all, these store credit cards increase brand loyalty, bring in repeat purchases, and definitely help grow revenues in the long run.
Some Michael's customers are hoping Michaels will also take a cue from its competitors and launch its own credit card very soon.