Among Us is a very popular online game with more than 80 million downloads.
Its popularity has skyrocketed thanks to live streamers and YouTubers that have given it plenty of exposure.
Players can join a public lobby to play with strangers or host a private lobby with their friends.
The game is available for PC and mobile platforms, making it accessible.
The PC version is available for $5 on Steam, but the mobile versions are completely free to download and play.
How does Among Us make money? Thanks to a very smart business model, Among Us has continued to make money despite being a free game.
Among Us is currently a private company.
However, there are many other successful video game companies that you can invest in. If you're looking for a great investment app, check out WeBull!
This investment platform has no commissions and will give you free stocks just for signing up.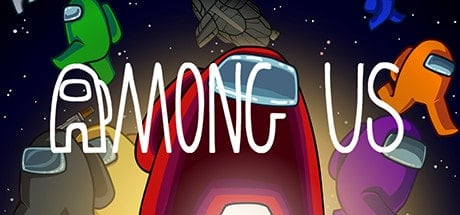 How Does Among Us Make Money?
Among Us makes money from PC downloads, which charge a one-time licensing fee.
The developers, InnerSloth, also use targeted ads and offer in-app purchases.
These combined strategies allow Among Us to generate a hefty profit, even though the mobile version is free.
Targeted Ads
Like many mobile apps, Among Us serves targeted ads.
These ads appear on players' screens after a game round has finished.
They are sold to advertisers on a pay-per-click or pay-per-impression basis.
With this model, advertisers pay fees based on how many users are viewing and clicking on their ads.
Among Us uses AdMob, an advertising platform that is very popular for mobile games.
AdMob sells ad space to various companies for a fee.
AdMob then pays the fees to Among Us when players view an ad.
This is why some ads have a timer feature. The timer ensures that the ad is displayed for the appropriate amount of time.
Since the game has millions of active users, it's easy for Among Us to generate a significant among of ad revenue.
In-App Purchases
Targeted ads have become less popular recently, as many users are concerned about their online privacy.
Among Us offers its mobile users a way to opt-out of targeted ads and protect their data.
For a one-time $2 fee, users can eliminate all pop-up ads.
This is a win-win situation for users and the company. Sure, ad contracts may provide more total profit than a one-off fee.
However, collecting the opt-out fee upfront is very dependable and appeals to a broader user base.
Users can also customize their characters with in-game purchases.
Players can purchase unique clothing, pets, and skin colors that are otherwise unavailable to mobile users.
The prices range from $1.50 for a hat to $4 for a pet bundle.
Players who chose to purchase the game via Steam have automatic access to every cosmetic customization, which incentivizes users to buy the Steam version.
These in-game purchases help Among Us generate revenue, even though the mobile game is free.
How Much Money Does Among Us Make?
Among Us is experiencing rapid revenue growth.
In August 2020, the game had earned $3.2 million in revenue to date.
By November 2020, that number was a whopping $50 million.
This revenue includes all sales of the licensed PC software and ad revenue from the mobile app.
Among Us earns a massive portion of InnerSloth's total revenue, which was $10 million in November 2020.
History of Among Us
InnerSloth, an independent game development company, launched Among Us in 2018.
Inspired by the classic party game Mafia, they initially released just one map for a mobile-only game.
The designer, Marcus Bromander, has since added two more maps and new tasks.
The game is also now compatible with other platforms.
Programmer Forest Willard has put out regular updates and improvements to the game, even though growth was slow in the beginning.
By regularly updating the game, Among Us kept most players active throughout the development process.
The user base was initially very small, but by November 2020, it had snowballed into 500 million monthly average users.
The development team at InnerSloth responds to user feedback often, which is something that avid users love about the game.
They continue to release new features, which include accessibility features like colorblind supports for certain tasks.
We have definitely not seen all the goodies InnerSloth has planned for Among Us players.
Who Owns Among Us?
Inner Sloth owns both the desktop and mobile versions of Among Us, although they are compatible with other platforms like Nintendo.
The development team remains the same as it was in 2018.
What Is Among Us Worth?
With its continuously growing user base and diverse income streams, Among Us was worth at least $8 million in revenue as of 2020.
This number will likely grow in the coming years as InnerSloth releases new features and additional platforms.
By the end of 2021, Among Us will probably be worth at least $12 million.
How Can Among Us Make Money In The Future?
Among Us continues to release updates to its servers and gameplay, as well as compatibility with new platforms.
Inner Sloth released a version for Nintendo Switch in December 2020.
Planned releases for 2021 include a version for Xbox One and Xbox Series X/S.
New features are also in the works, including improved gameplay, customizable controls, an account system, and a fourth map.
These additional features and platforms could drive the rapid growth of Among Us downloads through 2021 and into the years beyond.
InnerSloth is also discussing merchandise in the works for Among Us fans.
This would be a new market for the independent company.
Its popularity would make it easy to build this new customer base, giving InnerSloth a great new source of revenue.
How Does Among Us Make Money: Final Thoughts
How does Among Us make money while offering a free mobile app? Now you know: targeted ads, in-app purchases, and dedication to the improvement of the game.
The loyal user base will continue to enjoy playing this game as long as the developers reinvest the revenue into new features.
Looking for more great companies to invest in? Check out Trade Ideas!
This innovative new software program uses AI technology to help you find awesome new stock picks with minimal effort.