Fortnite is a free-to-play video game set in a post-apocalyptic world.
Fornite was created by Tim Sweeney and released through Epic Games in 2017.
The game has seen massive success just a few years after its release and is now valued at $17.3 billion.
Unlike many other video games, Fortnite is completely free to play – and they even give away millions of dollars in prizes.
So the big question is, how does Fortnite make money?
Epic Games is not currently publicly traded, but many other eSports stocks are very successful.
If you're looking for an investment app, check out WeBull! WeBull is completely commission-free, offering free stocks just for signing up.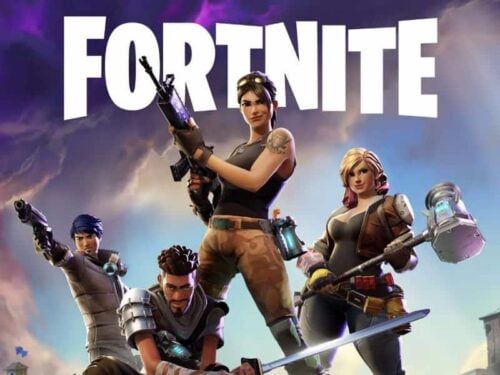 How Does Fortnite Make Money?
Fortnite is one of the highest-grossing video games on any console right now.
Here is the secret to the video game's success and how it makes money.
Fortnite generates much of its massive revenue through microtransactions.
Players have the option to pay small fees for extra items throughout the game.
While you can play for free, most players opt to buy these in-game products for more enjoyable gameplay.
This generates massive profits for Epic Games.
Users make these in-game purchases using V-Bucks.
100 V-Bucks costs approximately $100, and players use them to buy new weapons, tools, costumes, and skins for their character.
Since many of these items are limited edition, many users frequently purchase more V-Bucks to ensure they don't miss out on the latest items.
Fortnite also has a premium subscription service called Battle Pass.
This is a quarterly subscription that provides exclusive updates as well as discounts on in-game items.
Battle Pass generates a significant portion of Fortnite's current revenue.
While the free version of the game has been successful, most avid players find that the game is much more fun with premium add-ons.
Once a player has tried these premium add-ons, they are unlikely to go back to the free version of the game.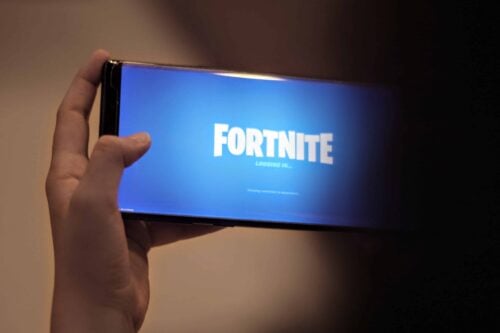 How Much Money Does Fortnite Make?
Fortnite currently has over 250 million players.
In 2019, Fortnite generated $1.8 billion in revenue.
This makes it one of the most successful video games on the market right now.
However, Fortnite's earnings had actually dropped from 2018, when they drew in $2.5 billion.
In fact, the gaming sensation raked over $25 million in its first 30 days on the market.
Revenue from Apple and Google
In 2018, Fortnite made $455 million just from sales in the Apple store alone.
The average revenue per day was $1.6 million, as reported by Statista.
Epic Games released Fortnite on Google Play in August of 2018, and has seen $9.7 million in revenue from that store since then.
Since its launch in March 2018, the app has generated about $1.2 billion total in player spending.
A survey by LendEDU reported that approximately 70 percent of Fortnite players make in-game purchases.
The average player spent approximately $84.67 on these in-game purchases between July 2017 and June 2018.
The majority of Fortnite players are between the ages of 18 and 24, a demographic that tends to be very engaged in their favorite video games.
Since Fortnite has such a loyal fanbase, there's plenty of opportunity for Epic Games to increase their revenue with new updates and items.
Many gamers themselves have found ways to generate an income through paid streaming, coaching sessions, or sponsorships for eSports tournaments.
History of Fortnite
There's no doubt that Fortnite is an eSports phenomenon. But how did it get to where it is today?
Fortnite was first released in 2011 as Fortnite: Save the World.
Initially, the survival game required players to work together to save humanity, rather than pitting players against each other.
The developers saw the need to expand and itemize the game in order to keep players interested.
However, financing issues and ongoing changes of plans led to delays.
Nevertheless, the Save the World version launched on Xbox One, PC, and PlayStation 4 in July 2017.
However, many critics weren't impressed. Cartoonish graphics and a lackluster storyline only made things worse.
The creators went back to the drawing board to create today's Battle Royale version.
The Battle Royale version was published in September 2017 as an early access game.
The game was a huge runaway hit, with over 10 million players signing up in the first two weeks.
Fans loved the combination of Battle Royale gaming with fun sandbox features that were reminiscent of Minecraft.
Within 10 months, there were over 125 million Fortnite players globally, and Epic Games had generated $1.2 million in revenue.
Over the years, Epic Games has enhanced the game with regular updates and impressive collaborations.
They also added the free to play mode, which wasn't available when the game was first released.
They've also launched global Fortnite tournaments, including the $30 million Fortnite World Cup and a Pro-Am Tournament.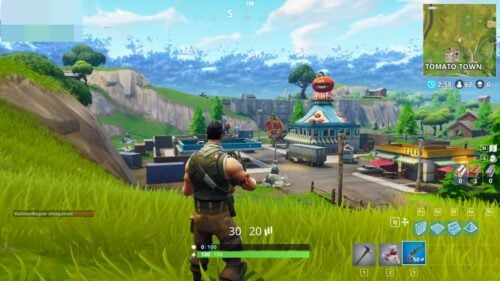 Who Owns Fortnite?
Epic Games is the company behind Fortnite.
The Cary, North Carolina-based firm was founded by Tim Sweeney, who is the current CEO.
Epic has launched a number of other successful games, and they own the Unreal game engine, which is a software program they use to develop new titles.
What Is Epic Games Worth?
Epic Games has seen massive financial growth in a very short time.
In August 2020, the firm signed a huge $1.78 billion funding deal.
Respected investors like David Tepper and Baillie Gifford purchased shares.
This funding deal also included a $250 million investment from Sony.
This investment has pushed the company's value up to $17.3 billion.
How Can Fortnite Make Money in The Future?
Fortnite has the potential to earn Epic Games a huge amount of money in the future.
However, they have some challenges they'll need to work out first.
Both Apple and Google Play have had conflicts with Epic Games in the past, and even briefly removed Fortnite apps from their game stores.
Working closely with Apple and Google will help them maximize their revenue.
Additionally, Fortnite could draw in more revenue by expanding their in-game purchases.
Avid players love exclusive skins and costumes, so capitalizing on that could have huge results.
A more engaging player experience will keep avid players coming back and draw in new ones as well.
How Does Fortnite Make Money: Final Thoughts
With 350 million players, Fortnite is a force to reckon with in the ever-growing gaming industry.
While the game is free to play, it generates a colossal amount of revenue from in-game purchases.
The eSports industry is showing no signs of slowing down, which bodes well for Fortnite and Epic Games.
Looking for more great stocks to buy? Check out Trade Ideas!
This innovative software program uses AI technology to help you find new stocks to buy – without the hassle.