Faze is one of the world's most well-known eSports groups.
It began as a YouTube channel, where the three original founders showed off their impressive Call of Duty skills.
Faze has since grown into a massive international eSports organization worth millions of dollars.
If you're unfamiliar with Faze, you may wonder: how did a Call of Duty YouTube channel become a massive eSports company, and how does Faze make money now?
In this article, we'll tell you exactly how Faze makes money, as well as their company history, net worth, and everything else you need to know.
Faze is currently a private company, but there are plenty of other stocks in the eSports sector that you can invest in.
If you're wondering where to buy these stocks, check out WeBull!
They are an investment app with no commission fees, and they'll give you a free stock just for signing up.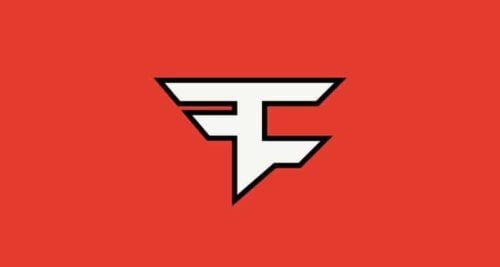 How Does Faze Make Money?
There are a few ways that Faze makes money.
The Faze team members regularly compete in gaming tournaments.
These tournaments offer a significant amount of prize money, sometimes in the range of millions of dollars.
When Faze players win a tournament, they pay approximately 20 percent of their winnings to the company.
Additionally, Faze players have their own sponsorships and brand deals.
Companies will pay for Faze players to represent them during a tournament.
It's a win-win situation for Faze – the organization earns money and their sponsors get increased brand awareness.
Since Faze started off as an incredibly popular YouTube channel, they've been able to continue using YouTube and other social media platforms as a source of revenue.
They make money from ads on their YouTube and Twitch streams.
They also sell merchandise to their fans and even offer premium memberships.
A Faze premium membership provides fans with access to exclusive content and community features.
How Much Money Does Faze Make?
While Faze has a successful business model, it can be difficult to quantify exactly how much money they make.
This is because they draw in money from so many different revenue streams.
Each member is also very successful in their own right, so it's difficult to tell how much of their individual incomes go to the organization.
So far, Faze has earned around $9 million total from gaming tournaments.
We estimate that Faze makes anywhere between $5 million and $20 million per year in total.
This includes income from their merchandise sales and online ad revenue.
History of Faze
Faze was founded in May 2010. These original members are known by their online usernames, or 'Gamertags'.
They are FaZe Resistance, FaZe Housecat, and FaZe Clipz. However, none of these original members are involved in Faze anymore.
FaZe Resistance left the group early on due to personal reasons.
FaZe Clipz left due to a malfunction on his Xbox that left him unable to play Call of Duty.
The last founding member, FaZe Housecat, is much more elusive.
However, we know he is not involved in Faze anymore.
In August of 2010, FaZe Temperrr joined the organization. This marks the start of Faze as we know it today.
Around that same time, FaZe Temperrr recruited a good friend, FaZe Banks.
They are still involved with Faze today. As the organization grew, they moved into a house in New York.
This was the first Faze headquarters.
With the entire team working from the same location, it became much easier for members to collaborate and produce content.
Today, Faze has operations in several different houses throughout the world.
They currently have four houses to accommodate their members.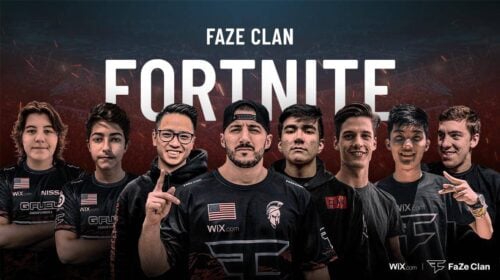 Who Owns Faze?
The current CEO of Faze is Lee Trink.
Lee was previously president of EMI's Capitol Music Group and was involved in the careers of several high-profile musicians, including Katy Perry.
The president is Greg Selkoe, who joined in 2017.
Six early Faze members are in high-level roles as content creators. These six members split ownership of Faze.
They have a very collaborative management style and make decisions about the company as a group.
How much is Faze worth?
Faze clan has an estimating net worth of $5 million.
This only includes the amount of money Faze makes as a group.
This number does not account for their individual income streams.
Because of this, it is very likely that Faze's yearly revenue is much higher than this.
Because Faze has such strong brand recognition, its individual members are able to negotiate lucrative brand deals.
How Can Faze Make Money in the Future?
CEO Lee Trink is reportedly moving to expand Faze into much more than a gaming brand.
He wants to expand the brand into the fashion and streetwear industries while maintaining their presence in the eSports industry.
A more left-field move would be partnering with a big consumer brand in tech or mainstream sports.
This would allow Faze to move into an entirely new market, providing them with a massive new customer base and a much higher level of brand recognition.
Partnering with a very influential company could secure Fazes' future for the decades to come.
How Does Faze Make Money: Final Thoughts
What started as three friends playing Call of Duty has transformed into a successful global eSports brand.
They are now worth millions of dollars and generate revenue from tournament prize money, sponsorships, paid advertising, and more.
They're one of the biggest names in eSports, and it's likely that their influence will only continue to grow.
If you're looking for more great companies to invest in, check out Trade Ideas!
This innovative new software program uses AI technology to help you find awesome stock picks.