Care.com is a popular online service that connects caregivers with potential clients.
Caregivers can create accounts and build profiles to find jobs, while care seekers can find suitable caregivers for their needs.
The website hosts popular services including gardening, housekeeping, house-sitting special needs care, babysitting, pet sitting, senior care, and tutoring.
The company has over 32 million members from across the world in 20 countries.
More than half of these members are families who are seeking caregiving services.
If you've ever wondered 'how does Care.com make money?', read on to find out.
Care.com is part of a publicly traded holding company called IAC.
Investors can buy IAC stock to benefit financially from Care.com.
If you're wondering where to buy Care.com stock, we highly recommend WeBull.
This investment app has no commission fees and will give you a free stock just for signing up.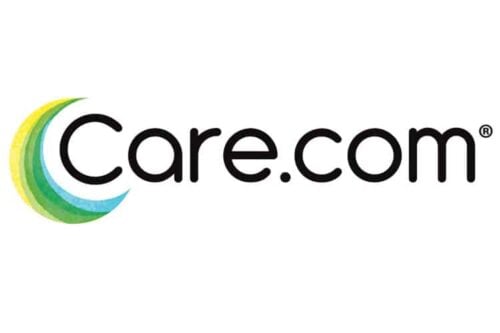 How Does Care.com Make Money?
While Care.com offers a free basic membership, you'll need a premium membership to access most of the features.
Care.com offers premium memberships on a monthly, quarterly, or yearly basis.
The basic membership limits what care seekers can do.
This free option allows customers to set up accounts, browse caregiver profiles, receive applications, and post job listings.
However, background checks and two-way communication with potential caregivers both require a premium membership.
Premium Membership
For this reason, the premium membership option is far more popular.
Perks include the ability to request background checks for caregivers, read all previous reviews, engage in two-way correspondence, and contact a specific caregiver to ask questions or make a job offer.
Premium membership costs $39 for one month, $26 per month for a three-month plan, and $13 per month for a year-long plan.
Clients can also do a background check on any caregiver, regardless of whether or not they have a membership.
This service costs anywhere between $59 to $300 for those who do not have a premium membership.
Basic criminal record checks cost $59. Standard checks, which include driving history, cost $79.
Their most thorough background check costs $300.
Both caregivers and care seekers have the option to sign up for a premium membership.
Basic membership for caregivers allows job seekers to look through job listings and send applications to families needing services.
Beyond this, caregivers cannot reach out to potential clients or reply to any messages.
Premium membership on Care.com for caregivers costs $20 per month, $15 each month for a three-month plan, and $10 a month for a six-month plan.
Caregivers can also purchase credits.
These are sold at a rate of 10 credits for $9, 25 credits for $19, and 50 credits for $29.
Caregivers use these credits to make sure their applications get priority over others.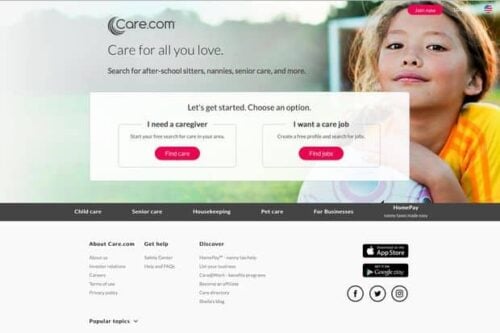 How Much Money Does Care.com Make?
So how much money does Care.com make? The organization currently has a yearly revenue of approximately $161 million USD.
History of Care.com
Sheila Lirio Marcelo founded Care.com in Waltham, Massachusetts in 2006.
She came up with the idea for the company several years before launching it.
Her father had experienced a heart attack, and she was struggling to care for him and care for her children at the same time.
This gave her an idea for a platform that would help busy families find the caregivers they need.
Care.com went public in 2014. A holding company called IAC acquired Care.com in 2019 and bought back existing Care.com stock.
The CEO of IAC is Tim Allen.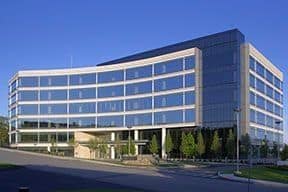 What Is Care.com Worth?
IAC purchased Care.com for approximately $500 million.
They bought back Care.com stocks at $15 per share.
How Can Care.com Make Money In The Future?
Care.com already has a very successful premium membership model.
This model has been popular among both caregivers and care seekers.
Care.com provides a unique platform for freelance caregivers to find consistent work in their field.
Care.com's background check service has also helped them stand out from the competition.
It should be fairly easy for Care.com to continue to make money just by using the freemium model that they already have in place.
If Care.com wanted to increase their revenue, they could do so by focusing more on ad revenue.
Care.com currently makes most of their money from premium subscriptions.
If they were to add a targeted advertising system on top of that, they could potentially make even more money.
How Does Care.com Make Money: Final Thoughts
Care.com receives more than 6 million visitor views per month. A member posts a new job every 30 seconds.
There is no doubt that it is a popular platform for caregivers to find jobs and for families to find caregivers.
Carer jobs are in such high demand that there are often more care seekers than caregivers on Care.com.
One of their biggest focuses right now is attracting more caregivers to the platform to create a more balanced system.
The family care industry in the US is currently worth approximately $300 billion, and the number of seniors that need in-home care is increasing.
There's plenty of potential here for Care.com to continue to grow.
If you're looking for more great companies to invest in, check out Trade Ideas!
This exciting software program uses AI technology to help you find great new stock picks with minimal effort.