If a doctor has ever prescribed you medicine, you might have heard of GoodRx.
This website has revolutionized the prescription drug market by arming consumers like you with information.
Oh, and with coupons. So many coupons. But how does GoodRx make money? After all, it's only saving you money, right?

GoodRx's coupons offer savings to the average American, and over 100 million people have made use of the site's services.
In fact, their coupons are so effective that some patients prefer to forego the rates offered by their insurance in favor of GoodRx coupons.

If you're still asking, "How does GoodRx make money?" then keep reading.
The answer might surprise you.

Wondering how to buy stock in GoodRx? Check out WeBull! WeBull is an investment app where you can buy GoodRx (GDRX) and plenty of other great stocks.
They have no commission fees and will give you a free stock just for signing up!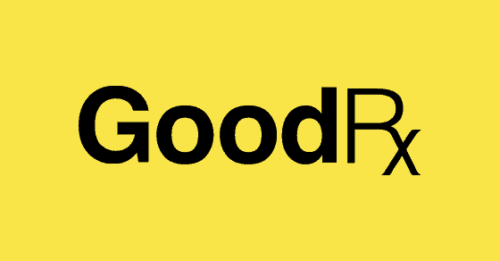 How Does GoodRx Make Money?
Although their service is free to use, GoodRx still makes money.
They have three key sources of revenue.
Advertisements. Corporations compete to buy ad space on the platform for good reason! Millions of people visit GoodRx every day, which means huge exposure for advertisers.
Referrals. GoodRx actually receives a payment for each coupon that patients use. These coupons encourage patients to fill their prescriptions at a specific pharmacy. Pharmacies pay GoodRx directly for these referrals.
GoodRx Gold. This is GoodRx's premium subscription service. It costs $5.99/month for an individual and $10.99/month for a family of up to 5 people. There are thousands of exclusive coupons available only to Gold members. GoodRx Gold is a great deal for those who have multiple monthly prescriptions.
GoodRx also makes a small portion of its money from its subsidiary telemedicine provider HeyDoctor, now called GoodRx Care.

What's the takeaway? GoodRx doesn't just save people money.
By directing the flow of patients, it has leverage over pharmacies.
That leverage brings negotiating power, which brings in revenue.
How Much Money Does GoodRx Make?
Since they offer free coupons, it might be hard to believe that GoodRx makes much money at all.
However, their SEC filings indicate that they make hundreds of millions of dollars each year.
In 2019, the company made $388 million in revenue.
After subtracting expenses, the company's income in 2019 was $66 million.

These aren't small numbers.
That's why GoodRx has become very attractive to savvy investors.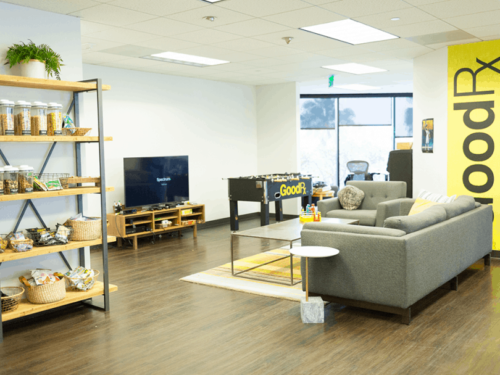 History of GoodRx
A group of former Facebook employees founded GoodRx in 2011 in Santa Monica, CA.
They saw how consumers were frustrated with the increasing costs of the American healthcare system, and sought to provide a solution to that.
GoodRx started making headlines when they signed deals with major pharmacy chains and drug companies to provide discounts.
As they grew, they increased their negotiating power, which enabled them to provide even more deals for their users.
They continue to use this business model today.
Who Owns GoodRx
GoodRx started as a private corporation, but it went public in late 2020.
Now that it's a publicly-traded corporation on the NASDAQ stock exchange, their shareholders own the company.
If you've bought shares of the company yourself, you might even be one of them.

The reality is that only about 9% of their shares are held by individuals.
Major shareholders like the Vanguard Group, BAMCO, and Light Street Capital Management hold far larger amounts.
Mutual funds, index funds, and large institutions own the majority of GoodRx's shares.
What Is GoodRx Worth?
Since going public on the NASDAQ, GoodRx has a total value of around $19 billion.
Because it's a publicly-traded company, that value can increase or decrease depending on the value of an individual share.
Right now it's fair to say that GoodRx as a company is worth a great deal of money.
Their current revenue stream is steady and likely to grow in the future, which makes them attractive to investors.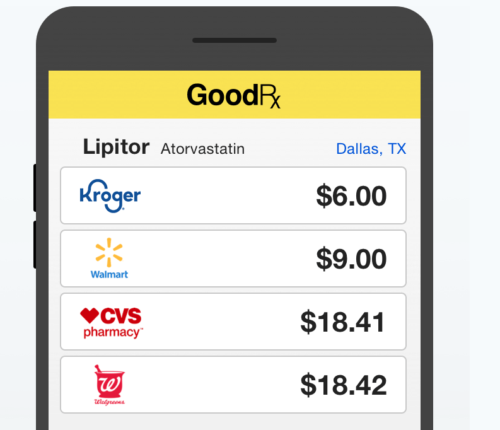 How Can GoodRx Make Money In The Future?
GoodRx has plenty of room to expand in the telemedicine industry.
By leveraging their ownership of HeyDoctor, this coupon company can start to diversify itself and move into other parts of the healthcare field.
That'll mean competing with dozens of other startups in the telemedicine space.
Given GoodRx's ample income and assets, that shouldn't be a problem.
In fact, it puts them at a significant advantage.

GoodRx can also continue to increase the scope of its referral program.
Right now, this program is bringing in a lot of money, but all of GoodRx's coupons require a prescription.
Targeting over-the-counter drugs as well might pay off financially in the years to come.

Lastly, GoodRx can keep reaching out to older people and catering to their needs with better prescription coverage.
Medicare leaves a lot of gaps in coverage, and GoodRx is well-suited to fill them with its subscription programs.
Deals with organizations like AARP are also on the table and could be very lucrative.
How Does GoodRx Make Money: Final Thoughts
GoodRx offers a diverse range of services with plenty of benefits for Americans.
It has managed to profit from helping others, which some see as an enviable feat.
That draws in criticism, too. Some argue that by helping a subset of Americans get around the system, GoodRx actually helps ensure that the old model sticks around.

Whatever the case, it fills a cemented niche in the healthcare system today.
GoodRx claims 50% of doctors recommend their patients use the website.
GoodRx has developed a successful business model by providing in-demand services to consumers that need them.

Looking for even more great stocks to invest in? Check out Trade Ideas! This innovative software program uses AI technology to help you find amazing new investments with minimal effort.

Recommended Next
The Casey Report is one of the most respected investing newsletters around, and the team at Casey Research has a knack for forecasting the future.