GroupMe is a popular group messaging app that Skype bought in 2011, just one year after the company's inception.
Today, Microsoft owns GroupMe and has over 12 million registered users.
What separates GroupMe from other messaging services is its emphasis on group messaging instead of one-on-one chats.
The service allows up to 500 hundred users in one group chat.
Customers can access GroupMe from both the mobile app and the GroupMe website.
Since GroupMe is free to use, you might be wondering – how does GroupMe make money?

If you're interested in investing in GroupMe, you can buy stock in their parent company, Microsoft. We recommend WeBull for all your investing needs. WeBull is an incredible investment app with no commission fees, and they'll give you free stocks just for signing up!
How Does GroupMe Make Money?
GroupMe is completely free, so it doesn't make any money from its users.
It also doesn't make any ad revenue, as there are no ads on the platform.
GroupMe initially relied on angel investors to raise money.
The company managed to raise $10.6 million in 2011 before Skype bought it.
The founders of GroupMe made a large profit from the $85 million sale.
Skype reportedly made the purchase to help it reach one billion users. As with many tech startups, profitability comes later.
GroupMe's focus has been on customer acquisition as it tries to compete with other messaging services.
It is in direct competition with other messaging apps like WhatsApp, Kik, Telegram, and Facebook Messenger.
Despite this, GroupMe has managed to find a dedicated user base with its group concept.
Microsoft eventually purchased Skype and GroupMe.
Microsoft has a history of purchasing zero revenue companies to expand its broader customer base.
There are rumors that GroupMe has sold user data to make money, but there is no proof of this at the moment.
In order for GroupMe to maintain its user base, it needs to continue offering services for free.
This is because most of the competition offers free messaging services.
If it were to implement a paid subscription option, there's a good chance that many users would move to GroupMe's competitors.
How Much Money Does GroupMe Make?
GroupMe does not have a traditional revenue stream.
The company initially raised money from angel investors as it was growing.
After a year in business, Skype acquired it for a huge profit.
The app does not have a direct revenue stream but is funded by its parent company, Microsoft.
History of GroupMe
Jared Hecht and Steve Martocci conceived GroupMe during the TechCrunch Disrupt Hackathon in 2010.
To stand out from other messaging services, they focused on high-volume group chats.
The app assigns every group chat an SMS phone number that users can send messages to.
This means that people can use the messaging service even if they don't have access to data.
This also allows for many more people in a chat than in a standard SMS group.
Hecht and Martocci were able to raise $10.6 million in venture capital funding within their first year.
Skype approached them in May 2011 and offered to buy the company for $80 million.
At the same time, Microsoft was in the process of acquiring Skype, which was finalized in late 2011.
The pair won the breakout award at South by Southwest in 2011.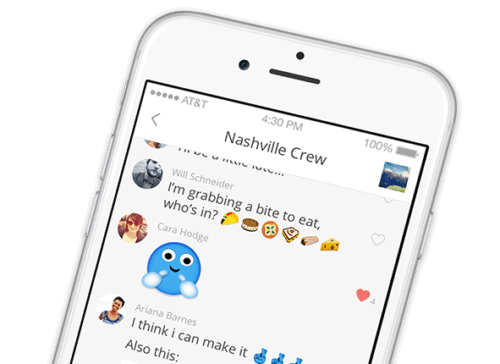 Who Owns GroupMe Now?
Microsoft now owns GroupMe.
Jared Hecht and Steve Martocci left the company when Skype bought it.
Microsoft purchased Skype for $8.5 billion in 2011 and made Skype a division within the company.
Skype was then integrated into Microsoft's own products. It replaced their messaging service, Windows Live Messanger.
Skype for Business replaced Microsoft Lync.
Microsoft continues to develop GroupMe and it is still available for free.
The app used to limit groups to 100 users per group, but this has since increased to 500.
Microsoft has also integrated Skype with GroupMe. Skype's Meet Now feature is available within the GroupMe app.
Who Bought GroupMe?
Skype bought GroupMe in 2011.
Soon after, Microsoft acquired Skype, thus both are now subsidiaries Microsoft.
Who Developed GroupMe?
Jared Hecht and Steve Martocci developed GroupMe for a contest in 2010.
The co-founders won an award for developing the app, and they were also paid handsomely when the company was acquired.
Is GroupMe Owned By Skype?
GroupMe was initially owned by Skype in 2011 for $85 million.
Since Skype was also acquired, GroupMe is now owned by Microsoft, the company that bought Skype.
Is GroupMe Owned By Facebook?
No, GroupMe has never been owned by Facebook or Meta.
Facebook Messenger is a major competitor of GroupMe's text messaging services.
When Did Microsoft Acquire GroupMe?
Microsoft acquired GroupMe in 2011 when it also acquired Skype.
It spent $8.5 billion on the combined acquisition.
What Is GroupMe Worth?
We cannot determine exactly how much GroupMe is worth. They remain a free service without any definitive revenue streams.
GroupMe's real worth is their user base and the data they could collect from that.
Free messaging services have a history of selling for large sums of money because of their large user bases.
Skype paid $85 million for GroupMe, while Facebook reportedly paid $19.6 billion when they acquired WhatsApp.
WhatsApp is a much bigger messaging service, and it had over 500 million users when Facebook bought the company.
This means that Facebook essentially paid $39.6 for each user.
Companies like Facebook and Microsoft can harvest your data through messaging apps to use elsewhere.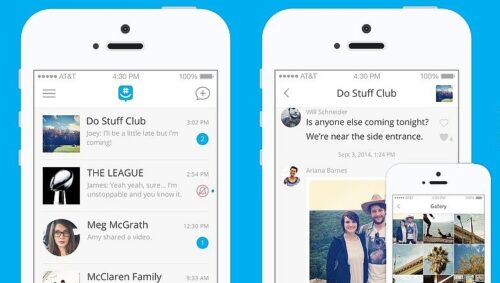 How Can GroupMe Make Money In The Future?
It's likely that GroupMe will remain a free service, which means it will be very difficult for it to generate revenue in the future.
Since there will always be free alternatives to GroupMe, it would be very difficult to try and monetize the service.
One way that GroupMe could make money would be to sell user data to third parties.
However, this would likely draw some backlash, and they could lose a large portion of their users.
If GroupMe did take this route, they would have to inform their users through their terms of service.
Another idea is to create sponsored texting groups and brand-sponsored group messaging.
Microsoft has purchased zero revenue businesses in the past, so it may elect to leave things completely free.
How Does GroupMe Make Money: Final Thoughts
The simple answer is that GroupMe does not actually make money.
Messaging services like GroupMe will need to remain free, otherwise they risk losing their user base.
Although the company doesn't make money directly from its users, it has still been a worthwhile investment for Skype and Microsoft.
This gives Microsoft a broader user base and helps build brand loyalty.