Venmo is an extremely popular mobile app available for Android and IOS.
Users can link their bank accounts to send and receive money instantly.
It's become an easy way to pay people back or even pay for products and services.
Over the past few years, Venmo has become so popular that many young people use it as a verb, saying "I'll Venmo you" after a group purchase.
You might be wondering – how does Venmo make money?
We've taken a look at their business model to find the answer.
If you want to invest in Venmo, you can do so by buying stock in their parent company, PayPal.
We recommend WeBull for all of your investment needs.
This amazing investment app not only has no commission fees, but it'll give you a free stock just for signing up.

How Does Venmo Make Money?
Creating a Venmo account is completely free.
This mobile app does not charge users sign-up fees to create an account.
Some users will notice a 3 percent fee on all credit card transactions.
However, these charges come from the credit card company, not Venmo.
So if Venmo is completely free, how are they making money? They have two main sources of revenue.
The first is instant transfer fees.
Once people have sent money to your Venmo account, there are two different ways to transfer it to your bank account.
A standard transfer is free but takes one to three business days.
If you want to receive your money faster, you can opt for an instant transfer.
These are available within 30 minutes, but Venmo charges a 1 percent fee on the transaction.
Venmo's other source of revenue is vendor transactions.
Many retailers now accept Venmo as a form of payment.
To do this, Venmo charges them a fee of $0.30 plus 2.9 percent of the transaction cost.
However, they don't directly charge customers for these fees.
How Much Money Does Venmo Make?
As previously mentioned, Venmo's revenue comes from instant transfer fees and vendor fees.
Since Venmo charges these fees per transaction, their revenue increases as they draw in new customers.
By 2019, Venmo had 40 million users, 26 million of which used the site on an active monthly basis.
In 2020, that number spiked to 52 million users. In the second quarter of 2020, Venmo handled a volume of $37 billion in payments.
This was 52 percent year-over-year growth.
Venmo's parent company, PayPal, predicts an increase in revenue to $450 million, a gain of 50% year-over-year.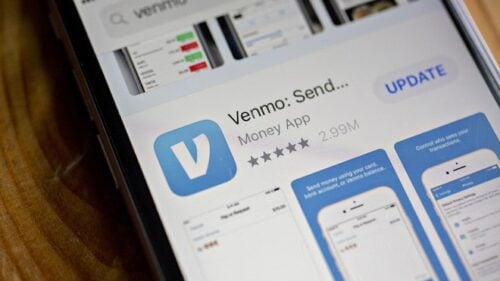 History of Venmo
Venmo was the brainchild of Igram Magdon-Ismail and Andrew Kortina.
The two met as roommates in the freshman dorms of the University of Pennyslvania.
In 2010, the two had the idea for a product where users could send each other cash through text messages.
This eventually grew into an idea for a smartphone app.
That same year, the duo raised $1.2 million in seed funding.
In 2012, a fintech company called Braintree acquired them for $26.2 million.
In turn, PayPal acquired Braintree in 2013 for $800 million.
PayPal had a partnership with eBay at that time, but they split in 2015 and took Venmo with them.
Venmo became successful very quickly because they did not charge individual users transaction fees, opting instead to charge vendors.
The company launched an aggressive marketing strategy in 2015, encouraging retailers to accept Venmo as a form of payment.
Through peer-to-peer marketing strategies, Venmo has become one of the most popular apps for sending money to friends and family.
Many people use it to split the cost of dinners and other outings, or even to split the cost of rent.
Who Owns Venmo?
PayPal Holdings is Venmo's parent company.
They own an entire family of financial products, many of which were acquired through their purchase of Braintree in 2016.
PayPal began in 1998 under the name Confinity.
They went public with their IPO in 2002, and eBay bought them just a few months later.
In 2015, PayPal split from eBay. They still trade on the NASDAQ under the ticker PYPL.
What Is Venmo Worth?
Venmo's parent company, PayPal, is publicly traded.
PayPal acquired Venmo for $26.2 million in 2013.
While we can't be sure exactly how much Venmo is worth today, it's likely much higher than that, considering how much the company has grown.
In 2020, PayPal reported that Venmo pulled in $450 million in revenue, and managed payment volumes of $102 billion.
As a whole, PayPal reported $20.299 billion in yearly revenue in September 2020.
They also reported a market value of $275 million in January of 2020, although this may have gone up in the year since then.
Venmo is not currently profitable. However, Venmo expects them to reach profitable status by 2022.
It's very common for startups like Venmo to take several years to become profitable.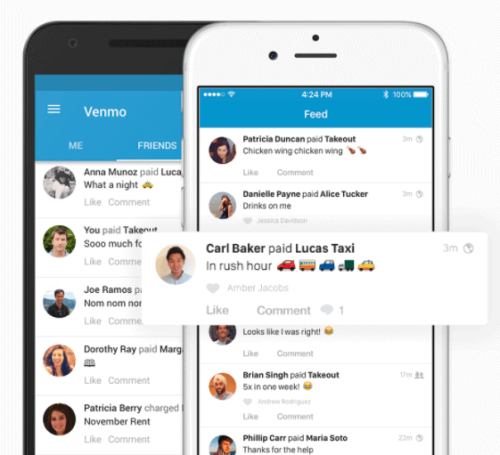 How Can Venmo Make Money In The Future?
Right now, Venmo's future looks extremely bright.
They've seen consistent year-over-year growth in terms of their user base, payment volumes, and revenue since 2015.
These numbers are expected to continue growing as they continue to innovate and come up with new streams on income.
In the third quarter of 2020, Venmo started testing a cryptocurrency feature with 10 percent of its user base.
There has been huge demand for this feature, so much so that PayPal took steps to expand it.
Users can now purchase up to $15,000 in cryptocurrency each day.
This feature will continue to grow in the US over the next year as Venmo works to meet demand.
Additionally, Venmo launched their own credit card in October 2020 after closing a deal with Synchrony Bank.
The Venmo credit card will soon be available to all PayPal users. This will dramatically increase Venmo's earning potential.
Venmo rolled out its own credit card in October 2020 after inking a deal with Synchrony Bank.
The Venmo credit card will be available to all PayPal users, increasing the amount of revenue Venmo can generate outside of its active user base.
Finally, Venmo has recently launched the Venmo Rewards Program.
This gives users reward points when they purchase from a partner vendor.
Some of their most notable partners right now include Chipotle, Netflix, and Pepsi.
This program is designed to increase customer loyalty and boost revenue from vendor partnerships.
How Does Venmo Make Money: Final Thoughts
Venmo is an innovative payment app that supports both peer-to-peer and retail transactions.
As an increasing number of people switch to digital, mobile-based transactions, Venmo has plenty of growth potential.
Their parent company, PayPal, has proven that they are willing to invest in innovative new growth strategies.