They say hindsight is 20/20. Everyone seems to have thought of that "next big idea" right after it becomes mainstream.
Well, sometimes unforeseen economic crises create opportunities for companies no one could have seen or predicted.
Zoom is one of these companies.
After this past year, you might wonder, how does Zoom make money? Read on to find out.
Zoom is a cloud-based video conferencing platform designed, according to Zoom itself, to "help(s) businesses and organizations bring their teams together in a frictionless environment to get more done.
" Unlike other APP-based video-conferencing platforms, Zoom can run on mobile devices, desktops, telephones, and room systems during the same meeting.
Let's take an in-depth look at Zoom's business model to see how it became so successful.
If you're interested in investing in Zoom stock, check out WeBull.
WeBull is an intuitive trading platform with zero commission fees and will give you a free stock just for signing up.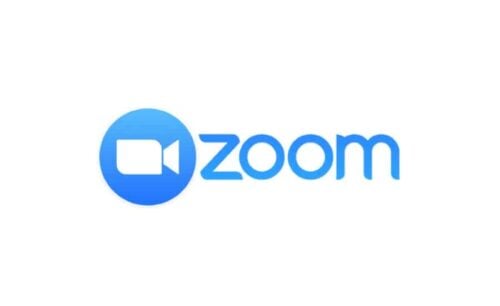 How Does Zoom Make Money?
Zoom makes money through their subscription-based platform.
While you can use their basic service for free, you'll need to pay to access the full range of features their product is capable of.
In addition to their Meetings tool, they also offer phone, video webinar, and virtual rooms services.
Zoom Meetings
Zoom Meetings is the company's most popular product. Here are the four tiers that Zoom Meetings offers:
The Basic Plan
Cost: Free
Zoom's basic plan is completely free. It has plenty of great features for both social and professional use.
With this plan, you can host a video conference with up to 100 participants for up to 40 minutes.
For one-on-one meetings, there are no time constraints.
The Pro Plan:
Cost: $149.90/year/license
The Pro plan has all the benefits of the Basic Plan, but you can run group meetings for up to 30 hours.
This plan also provides social media streaming capabilities and 1 GB of cloud recordings.
The Business Plan:
Cost: $199.90/year/license (starts at 10 licenses minimum)
The business plan has all the benefits of the Pro plan, but gives you the ability to host a total of 300 participants at once.
Other features this plan offers include single sign-on, transcript recording, branding, and domain management.
The Enterprise Plan:
Cost: $199.90/year/license (starting at 50 licenses minimum)
This is Zoom's premium plan. It provides all the features of the other three plans, but with the added capacity to host a total of 500 participants.
This plan also comes with unlimited cloud storage and a dedicated customer success manager.
Zoom Phone
Zoom Phone provides a solution for external phone calling, and offers four separate tiers; US & Canada Metered ($120/year/user); US & Canada unlimited ($180/year/user); Pro Global Select featuring local calling in 40+ countries ($240/year/user); and Zoom Unlimited Business, which combines the capabilities of the US & Canada Unlimited Telephone Plan with that of the Business Zoom Meeting Plan ($300/year/user).
Zoom Video Webinar
Zoom Video Webinar offers a slew of features designed to make virtual webinars a breeze.
These include in-webinar text chat, post-event surveys, live streaming across multiple social media platforms, source tracking, and more.
The features across subscriptions are the same, with license subscription pricing based on the number of attendees you are allowed.
$400 per year gets you 100 attendees. The highest tier costs $64,900 and gets you 10,000 attendees.
There are numerous tiers in between, with the higher tiers charging less for each attendee.
Zoom Rooms
Zoom Rooms serves as a dedicated virtual meeting environment.
This product makes group collaboration easier than basic Zoom meetings.
It contains features like group scheduling, room controls, and video-enabled interactive whiteboards.
Zoom currently offers a 30-day free trial, with a fee of $499/year for 49 licenses after that.
Additionally, Zoom offers a wide array of add-on plans for each of their products.
Meetings plans subscribers can add on breakout rooms, audio plans, support packages, cloud storage, and increased participant capacity.
Zoom Phone subscribers can add toll-free numbers, hardware leases, extra phone numbers, and international calling.
Zoom Video Webinar gives subscribers the ability to purchase audio plans and cloud storage, and Zoom Rooms subscribers can purchase conference room connectors, hardware leases, and professional support services.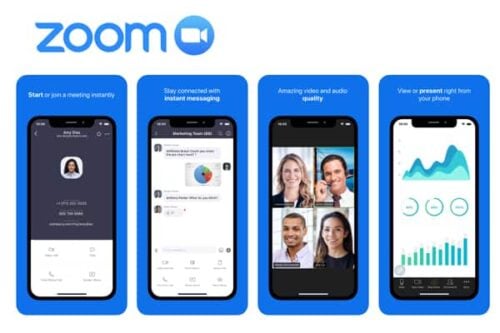 How Much Money Does Zoom Make?
Zoom has seen steady growth since 2018, and their revenue really exploded in 2020 when the COVID-19 pandemic hit.
In 2018, Zoom reported revenue of $121.5 million. Revenue grew by 172% in 2019 to $330.5 million.
In 2020, we saw revenue almost double again.
There was an extraordinary increase of 88% to $622.7 million.
In that same time frame, net revenue went from a loss of $4.1 million in 2018 to a gain of $21.7 million in 2020.
History of Zoom
Zoom was founded by Eric Yuan, a Chinese American with an undergraduate degree in applied mathematics and a master's degree in engineering.
After graduation, he spent four years working in Japan before moving to Silicon Valley in 1997 to work for an internet start-up.
Yuan worked for teleconferencing companies and eventually became a vice president at Cisco Systems.
Yuan got the idea for Zoom while still living in China.
He was struggling to find a way to talk to his girlfriend who lived 10 hours away by train.
This gave him the idea to integrate video into traditional telephone-based conferencing solutions.
By the time Yuan was ready to launch his business, there were already multiple companies operating in the video-conferencing sphere.
Because of this, Yuan initially had a difficult time finding investors.
Using money from friends and family, Yuan was finally able to launch Zoom. However, the platform grew quickly because it is so easy to use.
By May 2013, Zoom had reported 1 million meeting participants, and that number increased to 50 million by February 2015.
Zoom went public with their IPO in April of 2019, with an initial valuation higher than both Lyft and Pinterest.
Their share prices rose 72% on its very first day of trading.
Who Owns Zoom?
Zoom is a publicly-traded company. Eric Yuan still serves as the company's founder and CEO.
What Is Zoom Worth?
As of September 21, 2020, Zoom's market value was $116,880, 000.
They have reported revenue of $623 million and a profit of $25 million.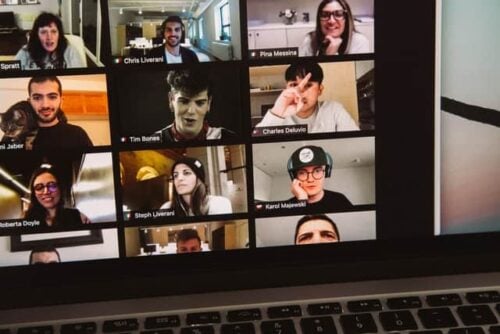 How Can Zoom Make Money In The Future?
Zoom projects its revenue to increase by 314% year over year in 2021.
However, as the coronavirus pandemic subsides, people may start having meetings in person.
This doesn't necessarily mean that people will stop using video conferencing, however.
Video conferencing will likely be used as an addition to in-person meetings, instead of an alternative.
Many major companies will be allowing their employees to work from home even after the pandemic is over, so there will still be plenty of demand for video conferencing services.
Zoom's phone service is their newest product, and it's one that still has plenty of potential to grow.
We can expect to see Zoom invest more into their phone platform in the coming years.
How Does Zoom Make Money: Final Thoughts
Zoom is a company that has become synonymous with video conferencing just, like Uber with ride-sharing and Venmo with cash transfers.
This ubiquity will allow Zoom to continue to grow profits and maintain their market share.
While it is unreasonable to expect its growth to continue to rise at exponential rates, Zoom has positioned itself to be a profitable and viable company for years to come.