If you're a trader, you know that keeping tabs on the stock market is essential to your success. But have you ever wondered what time the stock market closes? Read on to know more about stock market closing times around the world. We'll also answer when does the stock market open?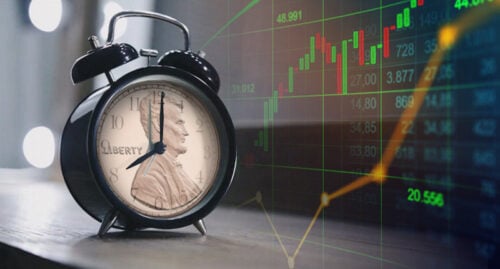 Stock Market Closing Times Around The World
Typically, US stock markets close at 4:00 pm Eastern Time (ET) each day and are closed on weekends, but hours of operation can vary depending on the stock exchange.
The largest stock exchanges in the US, like the New York Stock Exchange (NYSE) and Nasdaq, follow this trading schedule, as well as the Boston Stock Exchange, Chicago Stock Exchange, and Philadelphia Stock Exchange.
However, major exchanges from areas of different time zones have varied closing hours. For example:
The Tokyo Stock Exchange (TSE) opens at 9:00 am Japan Standard Time (JST) and closes at 3:00 pm JST.

London Stock Exchange (LSE) opens at 8:00 am Greenwich Mean Time (GMT) and closes at 4:30 pm GMT.

Hong Kong Stock Exchange (HKEX) opens at 9:30 am Hong Kong Standard Time (HKT) and closes at 4 pm HKT.

Shanghai Stock Exchange (SSE) opens at 9:30 am China Standard Time (CST) and closes at 3 pm CST.

Shenzhen Stock Exchange (SZSE) opens at 9:30 am CST and closes at 2:57 pm CST.
Stock Market Extended Hours of Trading
While the stock market technically has hours that it operates within, you can still place trades before it is open or after it is closed. These are called the extended hours of trading and the schedules are as follows:
Pre-market trading sessions take place from 4:00 am ET to 9:30 am ET.

After-hours trading sessions take place from 4:00 pm ET to 8:00 pm ET.
However, it's important to remember that not all securities can be traded during these extended hours. So if you're looking to trade a specific security, you'll want to double-check if it's possible first. Then you'll know if you need to wait for normal stock market trading hours.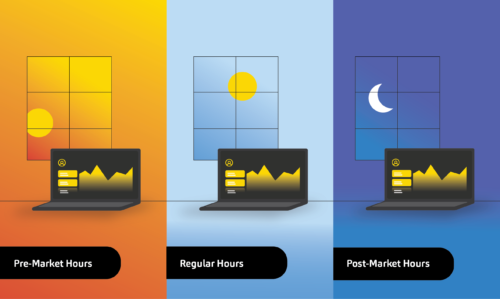 What Are The Stocks That Can Be Traded During Extended Hours?
If you're wondering what stocks can be traded during extended hours, here are a few that are commonly available to buy and sell.
Apple (AAPL)

Amazon (AMZN)

Google (GOOGL)

Tesla (TSLA)

Twitter (TWTR)
You can contact your broker for more information, as each one has its own set of rules.
Benefits and Risks of Trading Stocks on The Extended Hours
There are both benefits and risks to trading stocks in the extended hour sessions. If you're a risk-taker, this may be a good opportunity for you to make some profits. However, if you are not, trading on regular hours would be the best option.
Benefits
There are several benefits to trading stocks during extended hours. First, you have the chance to react quickly to breaking news stories before the next day or have more time to research stocks and make informed investment decisions.
Convenience is another plus. Not everyone is available to trade during normal market hours. If you're pressed for time, you can get your trading out of the way early.
Finally, you can get to experience added flexibility and convenience in your trading experience, as investors may prefer trading at pre-and off-peak times.
Risks
However, it is important to note that extended hours trading is not without risks, and the potential for increased volatility during these times is high since the market is thinly traded.
You are more likely to experience severe price fluctuations and wider price swings.
Because there are fewer traders, there can be less liquidity, and buying or selling stocks at the price you want may be more difficult.
Competing against large institutional investors that have more resources than you, an average investor, can also lessen your chances of getting good deals.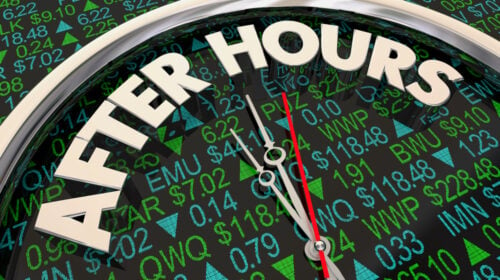 Should You Trade Stocks During The Extended Hours?
Depending on your goals, objectives, and strategy, whether you should trade your stocks during the extended hours. It is also important to weigh the potential risks and rewards you could get from it.
You should have a solid plan in place for how you will manage your trades following careful deliberation and research.
What Time Does the Stock Market Close? Final Thoughts
Generally, knowing when to trade can be determined by assessing your own investment goals, risk tolerance, and the market you are trading in.
If you're not a fan of volatility, you might want to trade during normal trading hours.
On the other hand, if you like trading ahead of the crowd, pre-market hours might be right for you.
Regardless of which style you pick, make sure to do your due diligence and only put up what you can afford to lose.