The global lumber industry offers a unique opportunity for investors.
Not only is lumber a crucial part of our economy, but lumber prices have also gone up significantly in the past year.
We've rounded up the best lumber stocks on the market right now to add to your portfolio.
Wondering where to buy the lumber stocks listed in this article? Check out Webull! Webull is an exciting trading app for beginner and experienced traders. They don't charge any commission fees, and they'll even give you free stocks just for signing up!
Lumber Stocks To Buy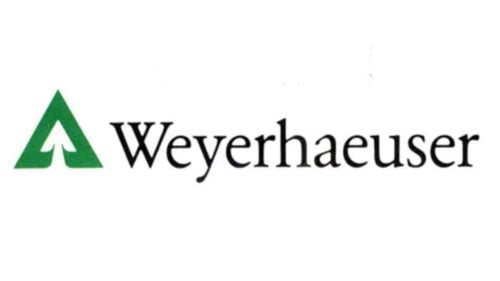 Weyerhaeuser (NYSE: WY)
Weyerhaeuser is one of the top lumber stocks in the world right now.
Over the last year, their share price has gone up by well over 100 percent.
This stunning growth is likely a reaction to Weyehaeuser's solid earnings reports.
They saw a 15 percent increase in yearly revenue in 2020, and became profitable after previous losses.
Higher lumber prices and a strong housing market certainly contributed to their strong financial performance.
Weyerhaeuser is a real estate investment trust that owns millions of acres of timberland in both the U.S. and Canada.
Not only do they manage these timberlands, but they also produce many different types of lumber and wood products.
Weyerhaeuser sells a majority of its products to residential construction companies.
However, they do also sell to commercial developers.
Many commercial builders are switching from steel and concrete to engineered wood products due to their cost and efficiency.
REITs like Weyerhaeuser pay a large portion of their income back to investors through dividends.
This makes them a great choice for income investors. Weyerhaeuser currently has a dividend yield of 1.91 percent.
Overall, Weyerhaeuser's massive market share and strong recent financials make it an intriguing stock pick.
The dividend is just the cherry on top of the strong returns the company has delivered in the past year.
United Forest Products International (NASDAQ: UFPI)
United Forest Products International is a lumber holding company based in Grand Rapids, Michigan.
They make a variety of wood products, including floor, wall, and roof systems for home construction.
As a holding company, UFPI sells their products under three different subsidiaries: UFP Industrial, UFP Construction, and UFP Retail Solutions.
Between these three brands, they appeal to different sectors of the market.
This creates three distinct streams of revenue, which is important for financial stability.
They currently have 170 brick-and-mortar locations around the world, where they sell wood directly to clients.
UFPI share prices broke out this year after steady earnings growth.
Despite consistent growth, they still have a relatively low price to earnings ratio of 18.95.
This means that shares are likely undervalued in relation to the company's financial performance.
This stock has delivered stellar returns over the last year, and it appears that it still has more room to grow.
UFPI could be a strong investment for the next few years, particularly if lumber prices remain at all-time highs.
Lumber Company Stocks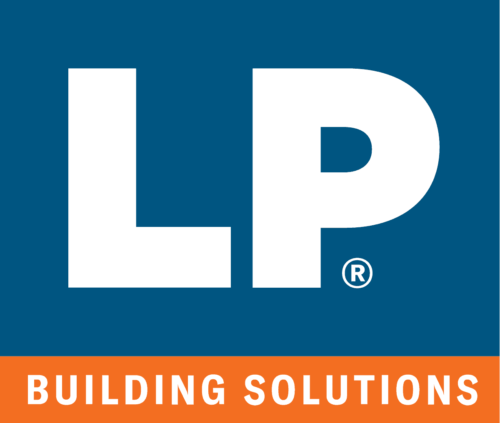 Louisiana-Pacific Corporation (NYSE: LPX)
Louisiana-Pacific Corporation manufacturers a range of engineered wood products for building.
They were the first company to manufacture oriented strand board panels as an alternative to plywood and other building materials.
This company sells their products to builders as well as directly to homeowners.
They have both manufacturing and retail locations throughout the U.S. and Canada, as well as in South America.
Louisiana-Pacific Corporation stock is currently trading at a five-year high.
Their P/E ratio of 12.45 also indicates that they are likely undervalued right now.
On top of that, they currently have a solid dividend yield of 1.15 percent.
Overall, LPX stock appears to be a good way to benefit from a growing housing market as well as the increase in lumber prices.
Rayonier (NYSE: RYN)
Rayonier is an established REIT that manages more than two million acres of timberland around the world.
Most of their timberlands are in the U.S., although they do have some in New Zealand as well.
The company's main business is in growing and maintaining forests, although they do rent some of their land for hunting, beekeeping, and other outdoor recreational activities.
They also have a few select residential and commercial real estate developments on their lands.
Like many of the other stocks on this list, Rayonier has done very well financially over the past year.
The recent increase in lumber prices sent their sales soaring and enabled them to pay off debt and strengthen their balance sheet.
Like many other REITs, Rayonier is also an excellent dividend stock in the lumber industry.
Right now, they have a huge dividend yield of 3.35 percent.
If lumber prices stay up in the years to come, they could even increase their dividend in the future.
Top Lumber Stocks
Lumber Liquidators Holdings (NYSE: LL)
Lumber Liquidators Holdings is a leading provider of hardwood flooring, often at discounted prices.
They buy wood from timber companies to create their products.
This is a stock that can really benefit from current trends in the housing market.
Many developers are building new suburban homes to meet high demand and compensate for a shortage in housing stock.
With new homes comes increased demand for hardwood floors.
The current seller's market also means that many people are renovating their homes with new floors.
LL stock has gone up steadily over the past year, although it hasn't had the explosive growth of some of the other stocks on this list.
However, their price to earnings ratio is very good right now, indicating that the stock might be undervalued.
Right now, LL stock has a price to earnings ratio of 12.31.
This indicates that it could be a good stock to buy and hold for the future, especially if the industry continues to do well.
Boise Cascade Co. (NYSE: BCC)
As the name implies, Boise Cascade Co. is a wood company based in Boise.
They make engineered wood products as well as plywood, and their stock has been performing very well this year.
This company has been around since 1957, and they have a very long history of success.
They run mills and distribution centers throughout the U.S., as well as offices in Canada.
In addition to strong earnings this year as a result of the increase in lumber prices, Boise Cascade Co. also carries very little debt.
Their stock price has pushed up consistently throughout the past year, but they still carry a P/E ratio of only 13.48.
With a solid balance sheet and steady upward momentum, Boise Cascade Co. looks promising.
If they can keep their earnings up, it's possible that their share price could continue to push higher.
Should You Buy Lumber Stocks?
Lumber stocks are a great long-term portfolio buy, and they've been particularly exciting over the last year.
The price of lumber went up dramatically in 2020 and has held steady since then.
This has been very good for lumber companies' finances – and their stock prices.
Demand for lumber has been up this past year.
The housing market is changing rapidly, which has increased the demand for new homes.
Many people have permanently switched to working remotely, and in many cases that has involved relocating away from their jobs and closer to their families.
Additionally, pandemic-related shutdowns created a lumber shortage.
This was exacerbated by a severe wildfire season, which temporarily wiped out timber supply in many parts of the world.
Both of these things meant that companies couldn't fulfill the increasing demand for lumber.
This created a perfect storm that drove lumber prices up.
All of these factors have created an excellent environment for lumber companies right now.
However, there are also many reasons why lumber stocks make for good long-term picks.
The first is that lumber companies can use a business model that is very financially efficient.
Timber is an easily renewable resource, as trees will continue to grow with proper care and maintenance.
When demand for lumber is down, it's very easy for these companies to cut costs by simply cutting fewer trees.
When looking at lumber stocks, it's important to understand the difference between timber, which are trees that have been cut but not yet processed, and lumber, which has been processed and trimmed to a standard size.
Many companies are involved in both cutting and processing.
If you're looking for even more exciting investment opportunities, check out Trade Ideas. Trade Ideas is an innovative software program that uses AI technology to help you find great new stock picks. You can get 15 percent off your order by using the code DORK15 when you check out.
Lumber Stocks: Final Thoughts
Now is an excellent time to invest in the lumber industry.
Both lumber prices and demand are high right now and show no signs of slowing down.
Look at these lumber stocks for a potentially strong long-term investment, especially as the housing market continues to expand.