Houzz is an online platform dedicated to home improvement and interior design. You can think of it as the Zillow of the interior design industry. But how does Houzz make money by bringing together consumers, designers, artists, and providers?
The company has multiple revenue streams, providing a good forecast for future success. Let's take a more in-depth look now!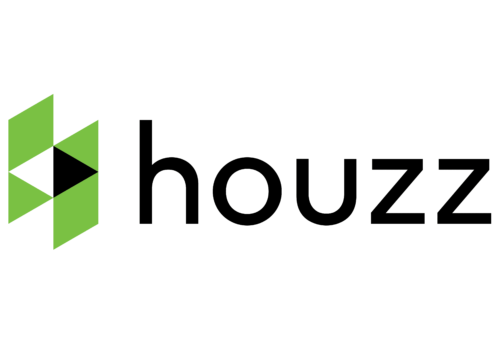 How Does Houzz Make Money?
Houzz focuses on matching home professionals with customers in need. Property holders can find an interior designer, handyman, or roofing company all within the Houzz marketplace.
It has a large and devoted customer group that accesses Houzz frequently to exchange ideas and gather design ideas for their remodeling projects.
Houzz makes money through things like advertising products, premium listings curated and bought by professionals, and a marketplace commission of 15%.
Houzz can bring together home improvement professionals with designers, idea seekers, and e-commerce, thus streamlining the entire home renovation process.
How Much Money Does Houzz Make?
Since Houzz is a private company, not a lot of financial data is available. Experts estimate that in 2020 Houzz generated over $500 million in revenue.
Houzz has several competitors in its field, although none of them has the same business strategy or online marketplace that the Houzz business model does.
Relevant names that come up are Pinterest, HGTV, Porch, HomeAdvisor, and the like. However, none of these companies specialize in the niche industry of interior design as Houzz does.
Houzz History
Houzz began in Palo Alto California by Adi Tatarko and Alon Cohen. The two creators came up with the idea during a remodeling project of their own.
They saw a need for a platform that would offer a better solution when it comes to home renovations.
Houzz began as somewhat of a Pinterest board design, offering a way of gaining inspiration for your home in a more formal way.
Home remodeling and design can be an outlandish and long process for many people.
Houzz set out to solve that. The Houzz platform gives viewers interior design concepts and ideas to check out and compare with what their vision is.
Designers and architects supply these images, allowing consumers and simple do-it-yourselfers to view high-quality ideas they might be of interest to them.
Who Owns Houzz?
Houzz was created by Adi Tatarko and her husband Alon Cohen, who still own the business today.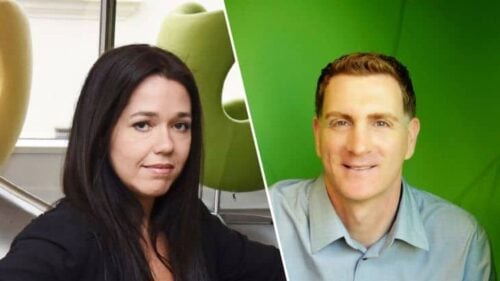 It is unclear as to the exact ownership structure and legalities within the ownership framework, but it appears that they own the company jointly.
It's unknown what the plans are for the future of the product/service combination.
This is because ownership structures oftentimes undergo restructuring once a business secures extensive funding or goes public on the open marketplace.
What Is Houzz Worth?
Houzz presently has an estimated valuation of about $4 billion USD. This is a number that includes not only the business, but also its assets.
It also includes future projections and recent rounds of funding. Houzz saw success with a $400 million dollar round of funding in 2017.
It has had eight funding rounds, with the latest finishing in early 2021. Total estimated funding for the company is a little over $600 million.
Houzz appears to also be looking to go public sometime within the next couple of years. Whether this process occurs through a traditional route or via the new fascination with SPAC (Special Purpose Acquisition Company) mergers, it's likely that Houzz is on many investors' IPO wish list.
How Can Houzz Make Money In The Future?
Houzz's present business model looks profitable if it decreases growth spending over time.
Also, if it continues to acquire users at the current rate, things are looking good.
Its core revenue comes from premium membership subscriptions, and ad revenue. The premium membership, Houzz Pro, allows local professionals to be visible in Houzz's search rankings over other competitors.
The cost differs depending upon who the client is, but the intake can amount to hundreds of dollars a month for some memberships.
Houzz allows advertisers to show ads to relevant consumers. It also allows consumers to see ads relevant to their interests.
Many ads seen on the platform are highly-targeted, and relevant to the niche Houzz operates in.
This is contextual advertising and a mutually beneficial means of communicating with consumers.
How Does Houzz Make Money: Final Thoughts
Ultimately, Houzz is a staple in the present period of the internet. It's the epitome of convenience for national brands to give users inspiration and advice about interior designs.
The platform seeks to cut out the middleman and directly connects homeowners with interior designers and many other housing professionals on an open marketplace.
Houzz is a viable business model for the time being, and should remain so for the foreseeable future.
There are of course threats on the horizon, namely and most importantly perhaps in the advertising/consumer privacy side of the business.
Therefore, this is something that will likely be up for legislative debate at some point over the next decade.
The core of the business model itself is strong and shows a good chance of future success.
It shouldn't be surprising if we begin to see more Houzz competitors crop up within the next few years as the entrepreneurship and tech bubble continues to grow.
Houzz FAQs
How Much Does Houzz Make a Year?
Most experts believe the company earns about $500 million a year.
Since Houzz is a private company, it not required to reveal its financial details to the public.
Is Houzz Free For Contractors?
Houzz has a free option for contractors to list their services. The free level is limited, however, and contractors must pay for a professional profile, online networking, and project management features.
Does Houzz Cost Money?
Houzz is free for consumers to use, and businesses do not have to pay for basic features.
When businesses want to upgrade their professional listing and access more services, prices start at $65 per month.
Is Houzz Good For Contractors?
Houzz is a good local advertising option, particularly for start up businesses. The basic free service allows contractors to display previous work completed, and additional value can be added for a small monthly fee.