Michael Burry, the big-short legendary trader, recently invested in the prison-industrial complex. This raised the eyebrows of both retail and institutional investors and has given the industry renewed attention.
But are there any private prison stocks worth owning? Let's take a look at the best prison stocks to buy now.
Best Prison Stocks to Watch
CoreCivic Inc (NYSE: CXW)
CXW is in the business of managing and owning private prisons and detention centers in the United States. 
The private prison company prides itself in being the nation's largest owner of detention and correctional facilities.
CoreCivic places great emphasis on its governance and ethical commitments. The company has pledged to offer high-quality and compassionate treatment to those under its care.
One of the primary issues with investing in the prison-industrial complex is the moral challenges that come with it. 
By developing high ESG standards, the company could gain a competitive advantage within the industry and attract more investment.
One of its core rehabilitation strategies involves the education and effective re-entry of inmates back into their community. Making a case for the company's positive impact on society.
The prison stock performance has recently been affected by the developments related to Title 42—a Trump-era border regulation.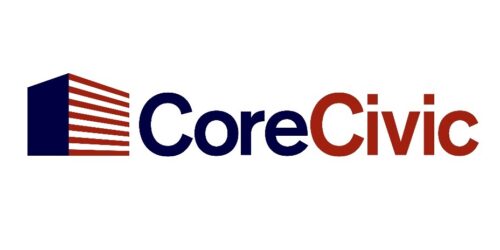 This is because a considerable share of the company's business comes from immigration detention.
CXW is working with the US Marshals and Immigrations & Customs Enforcement (ICE) to provide a safe environment for migratory detainees while they await the due process.
CoreCivic has nearly doubled in price since President Biden took office. This a strange development considering the administration's outspoken ambitions of abolishing the private prison-industrial complex.
However, the price movement could have some technical sense, as the overall chart paints a different picture. 
The shorter uptrend could be a bearish flag—a technical pattern indicating a continuation of the trend.
The stock is down nearly 75% from its 2015 peak, so what appears to be a short-term rally could actually just be a long-term bearish relief.
What's certain is that CXW is a stock packed with volatility. Shares have gone as low as $0.68 and as high as $42 in the past 22 years.
The stock has nearly 84% institutional ownership, a very low short float (2%), and a low P/E ratio of 10.87x. All good fundamental omens for future growth.
Geo Group Inc (NYSE: GEO)
GEO is a global real estate investment company that owns and manages prisons and mental health properties. 
The stock used to operate as a real estate investment trust (REIT), but in 2013 it reorganized itself.
The trust owns and manages 102 secure facilities, processing centers, and community reentry centers. 
Those buildings encompass approximately 82,000 beds, of which approximately 52,000 are located in the United States.
But the company doesn't only profit from real estate. GEO also offers an array of prison-related services, such as secure transportation and electronic monitoring.
GEO owns over 100 properties all over the world, and it has around 19,000 employees. 
About 69 of those facilities are ACA-accredited, and those accredited facilities have an average score of over 99%.
The Geo Group also appreciates the value of managing its business ethically and has ambitious social responsibility commitments. 

In fact, the company has an average accreditation score of 99.71% from the American Correctional Association (ACA)—a testament to their commitment.
ACA accreditations are intended to evaluate facility operations and healthy standards.
Pricewise, GEO paints a similar picture to that of CXW. Shares have been on a downtrend since 2017 and have nearly doubled their price over the past few months.
Shares now find themselves close to an area of technical resistance, dangling around and waiting for the bear or the bulls to claim victory. 
If the latter took the wheel, the stock could be posed for significant gains. 
GEO has a short float of nearly 21%; a short squeeze above these resistant levels could be the fuel the stock needs to move upwards. 
Its all-time high of $33 is nearly 200% from its current valuation.
The company failed to beat EPS by nearly 3% during the third quarter of 2022. 
But revenue still came in higher at nearly 11% more than the same time last year.
Serco Group (OTC: SECCF)
Serco is a British security firm that trades in the London Stock Exchange under the ticker SRP. 
However, the stock is also available for American investors over the counter (OTC) under the ticker SECCF.
The British firm serves as a contractor for government services that are not only exclusive to the justice system. The Serco Group also deals with transport, health, space, and defense services.
SECCF is also not exclusive to the UK. Approximately 55% of its revenue comes from overseas. 
The stock lost nearly 85% of its value rapidly in 2013 and has since nearly doubled. 
A similar situation to that of its American counterpart, but during different periods and for different reasons.
In 2013, the company faced an accounting scandal that ultimately led to an aggressive selloff.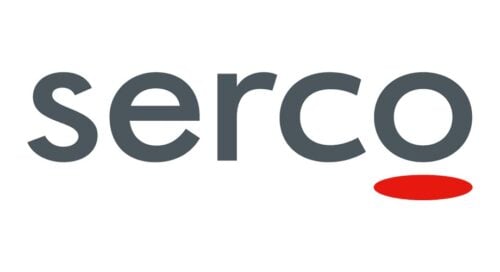 Serco Geografix, one of its subsidiaries, took responsibility for three fraud offenses of false accounting.
The company also faced another scandal in 2019 related to electronic tagging, which cost them nearly 23 million pounds.
While the drop has been less than ideal, this also provides a lot of overhead to run higher. Although investors that arrived post-2013 have probably been enjoying profitability.
Serco is the only stock from the list offering shareholders a dividend which currently stands at 1.66%. 
Its price-to-earnings ratio is below the industry average, trading at a mere 11.82x.
The company last reported earnings back in June 2022. Whilst revenue was high at nearly $1 billion, it was only 0.5% higher than in the same period last year. 
Net income dropped considerably during the same period, by almost 62%.
Their website shows that consensus for FY22 was negative by -3.8%, which means a contraction was expected. However, the same data shows an estimate of 1.8% for 2023.
Are Prison Stocks a Good Investment?
Private prison stocks can be a profitable investment from a financial standpoint; however, they may carry with them some ethical implications.
Investing in prison stocks can be controversial as some investors might find it immoral to invest in the incarceration of others. 
But as we have seen, some of the companies on our list try to humanize their business and raise their ESG scores.
From a financial standpoint, prison stocks can actually turn out to be a resilient investment considering their primary client is the government. 
The United States is well-capitalized, so it is less likely they will default on their rent.
America leads the world with the most incarceration per capita, which benefits the industry.
The United States locks people at a rate of 573 per 100,000 residents for a total of 1.9 million inmates nationwide. 
Comparably, if the inmate population were a city, it would be the 5th largest in the country—trailing right behind Houston, TX.
However, less than 8% of inmates are held in private prisons, up only a mere 14% since the year 2000. 
However, this number doesn't serve the industry justice. There are many other ways in which private prisons are involved.
For example, providing food services, renting office spaces, or privatizing citizen services like phone calls or medical care.
Nevertheless, it's possible that private prisons could have much more ground to gain within the system. 
Not only by operating a larger piece of the pie but also by exploring the privatization of other services.
Yet, all investments carry with them some risk. Therefore, it's always essential to do your own thorough research before making an investment decision.
One of the biggest risks of owning prison stocks is their sensitivity to governmental policies and public opinion.
Now that you know more about prison stocks, you may consider adding one (or more) of these to your portfolio.
FAQs
What Are Prison Stocks?
Prison stocks are shares from companies that own, manage, or offer services to private prisons and detention facilities. Prison stocks can also include companies that offer other services to prisons, like telecommunications and transport. Prison companies are contracted by governments.
What Are The Top Private Prison Companies?
There are a handful of top private prison companies in the world, including:
The Serco Group (OTC: SECCF)

Geo Group Inc (NYSE: GEO)

Corecivic Inc (NYSE: CXW)

​​Management & Training Corporation or MTC
Can I Invest in Private Prisons?
You can invest in private prisons and include them as part of your 401(k) or 403(b) portfolio. Private prison investments can be considered resilient due to their governmental contracts. Although, there is a great deal of controversy around them.