Valuable precious metals such as gold and platinum are all the rage, but, rhodium appears to be on track to become one of the hottest commodities on the planet due to its rarity.
Rhodium is a silver white metallic element that is used to produce optic fibers, thermocouple elements and a slew of other essential things.
It is seven times rarer than platinum and 81 times rarer than gold, making it one of the scarcest metals on the planet.
With that said, here's a look at the 5 best rhodium stocks to buy now;
Best Rhodium Stocks To Track
Anglo American PLC (LON: $AAL)
If you're keen on gaining exposure to the rhodium market, Anglo American would be a great way to do so.
Founded by legendary entrepreneur, Ernst Oppenheimer, Anglo American PLC is one of the largest mining companies in the world.
It is the world's biggest producer of platinum as it currently accounts for about a third of the world's platinum supply.

And beyond its platinum production, it is also involved in the manufacturing of a wide range of minerals including rhodium.
The company is currently headquartered in London, United Kingdom, however, they have operations across six continents and employ more than 50,000 people.
It boasts a massive market cap of $47.61 billion, which makes it somewhat immune to sharp price swings. However, it still has the potential for steady year-on-year growth.
Impala Platinum Holdings (JSE: $IMP)
Impala Platinum is one of the longest running mining companies in Africa having been brought into inception in 1967.
It is currently based in Illovo, South Africa, and has its roots firmly sunk into the mining, refining, processing and production of platinum, chrome, nickel and of course, rhodium.
Despite its involvement in other precious metals, It is one of the biggest players in the rhodium market, with a rhodium operation spanning across multiple countries including Canada.
It currently boasts an "A" Carbon Disclosure Rating which is a measure of a company's environmental sustainability.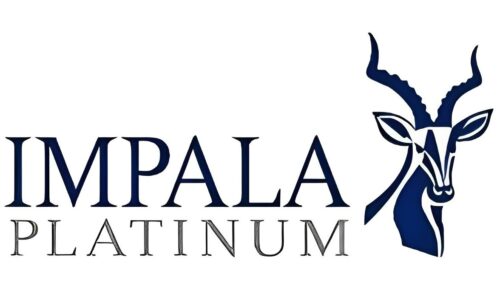 In other words, Impala platinum holdings is a environmentally friendly, which is somewhat uncommon for corporations that are focused on mining.
It's worth noting that despite last year's market downturn, Impala Platinum's stock only lost about 1% of its total valuation.
That's due in large part to its large market cap as well as the importance of its operations to the world's supply of platinum group metals.
This means that, the company is able to stay immune to market downturns, thus making it a relatively safe investment compared to other stocks on the market.
Freeport-McMoRan (NYSE: $FCX)
While the S&P 500 tanked 20% in 2022, Freeport-McMoRan's stock price appreciated by roughly 1%.
Of course, a 1% jump is pretty insignificant as far as investments go.
However, considering how bad the market was last year, stocks like Freeport-McMoRan which managed to maintain value through the 2022 downturn can be said to be good investments.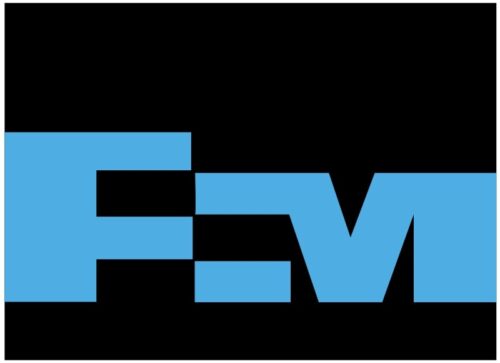 That's why we regard Freeport-McMoRan as one of the best rhodium stocks you can invest in  – because it's capable of retaining its value in bear markets, while also boasting decent growth potential.
Based in the United States (Pheonix, Arizona), Freeport-McMoRan is an American-based mining company that produces copper, gold, molybdenum as well as rhodium.
The company reported a seven-fold increase in its net income last year, as its income grew to $4.3 billion from $600 million.
Johnson Matthey (LON: $JMAT)
Founded in 1817 and headquartered in the United Kingdom, Johnson Matthey Plc (Johnson Matthey) is one of the oldest chemical companies in the entire world.
It's a specialty chemicals and sustainable technologies company that produces a wide range of materials and chemicals including ammonia, nitric acid, formaldehyde, low carbon solutions, methanol, oleochemicals, petrochemicals including rhodium.
The company is well-known across the globe for providing catalysts and related technologies for various industries.
This includes industries such as the automotive industry and the pharmaceutical industry.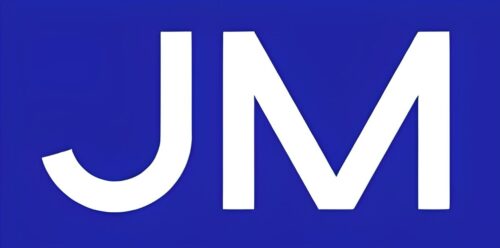 It's operations within these industries include the production of active pharmaceutical ingredients, battery materials for automotive applications, battery systems for a variety of purposes, and fuel cell technologies.
In addition to that, the company is also involved in the marketing, refining and recycling of precious metals and products.
It's also worth noting that in light of recent environmental concerns due to industrial emissions in both the air and sea, Johnson Matthey is involved in the treatment of various gaseous and liquid streams.
Sibanye Stillwater Limited (JSE: $SSW)
Headquartered in Johannesburg, South Africa, Sibanye Stillwater Limited is an independent global precious metals mining company that was founded in 2013 following a merger between Gold Fields Limited's KDC and Beatrix mines.
The company is primarily focused on precious metal extraction and production in various countries including South Africa, Zimbabwe, North America and other parts of the world.
As things stand, Sibanye Stillwater is the second largest producer of palladium in the world. In addition to that, it is also the third largest producer of gold, making it one of the world's most important mining companies.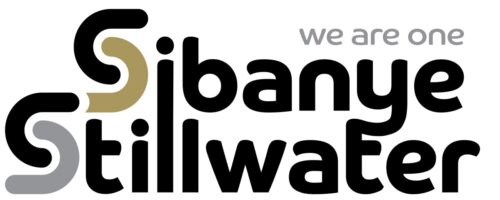 The company is also involved in the production of rhodium, which is a key chemical element for combating population.
Rhodium is key to combating pollution because of its ability to convert harmful nitrogen oxides from car exhausts into harmless gasses that can be released into atmosphere without polluting the air.
With various world governments and corporations now committed to reducing global carbon emissions, rhodium will be essential for making that a reality in the coming years, which could send rhodium prices flying.
And considering rhodium stocks represent a way to gain exposure to rhodium, it makes sense to invest in companies like Sibanye Stillwater Limited that are involved in the production of rhodium.
Are Rhodium Stocks a Good Investment?
Yes, it's fair to say that Rhodium stocks are good investments.
This is due to a bunch of factors, including rhodium's rarity, its value and its use cases which includes catalysis, jewelry-making and many more.
For instance, rhodium is a key facet of catalysis. It is widely used as a catalyst in the chemical industry for the production of gasoline, plastics, fertilizers, detergents, pharmaceuticals, and more.
It is used in catalytic converters to reduce harmful emissions from vehicles.
Jewelers often use it as a coating to give jewelry a bright, reflective finish.
It is also used in electrical contacts, batteries, and switches for its ability to conduct electricity seamlessly.
And beyond its many uses, its high demand and limited supply make it a great investment opportunity.
The metal is also very scarce, as only a few countries such as South Africa and Zimbabwe mine it, which, in turn, means that its production is limited.
And its limited production means that while the price of rhodium may fluctuate, its overall trend is likely to be upwards.
All-in-all, rhodium stocks represent a great way to diversify your portfolio while also adding a scarce and potentially lucrative asset to your investment strategy.
Although the price of the metal can be volatile, it is a good way to hedge against inflation, and can provide an excellent return on your investment.
FAQs
Is Rhodium A Good Investment?
Every year 220 tons of platinum gets mined, 2300 tons of gold gets mined, however, only 28 tons of rhodium is mined annually, which is a testament to its rarity.
In fact, it's so rare that you can't find it trading on the world commodity market.
And as you likely know, when an asset is scarce and in-demand, it tends to undergo an uptick in price over a long enough time frame.
In other words, its fair to say rhodium is a good investment, because of its rarity and its demand.
Does Rhodium Have A Future?
Rhodium prices are expected to explode in the coming years, for a range of reasons including its scarcity.
For instance, it is expected to play a role in reducing air pollution while also helping corporations and helping companies comply to ESG standards.
It is also used in the pharmaceutical industry to speed up drug synthesis.
Considering its use cases, rhodium without a doubt has a bright future. The only thing under question now is the extent of its future.
Who Owns The Most Rhodium?
A bunch of countries across the globe are responsible for the world's rhodium supply, however, South Africa is by far the biggest rhodium producer in the entire world.
As at 2022, South Africa's rhodium supply was believed to be 575,000 ounces making it the largest rhodium producer in the world.
What Is The Best Metal To Invest In?
The best metal to invest in generally depends on your individual goals and risk tolerance.
Some investors may prefer to invest in gold, while others might prefer to invest in silver, copper, or palladium.
Investing in any of these metals can help optimize your portfolio for diversification and potential long-term growth.
But considering rhodium's scarcity, we'd argue that its also a good shout as far as metal investments go.