Read on to learn everything you need to know about helium stocks and get a list of helium companies to watch out for.
Helium accounts for around a quarter of all of the mass of all the known elements.
It's an element that is as necessary as it is plentiful, which is why many investors are turning to helium stocks to lift their portfolios to new heights.
Although Helium is the second most abundant element in the universe, it is a non-renewable resource here on earth, which means that helium supplies won't last forever.
This is a serious problem because, aside from floating party balloons, helium has a wide range of important uses in industry, science, medicine, and technology.
In this article, we'll explore the uses of helium in several industries as well as helium stocks you should watch out for.
Best Helium Stocks to Buy Now
Linde plc (NYSE: LIN)
| | | | | |
| --- | --- | --- | --- | --- |
| Market Cap | Stock Price | 52-Week High | 52-Week Low | Dividend Yield |
| ~$142B | ~$281 | ~$352 | ~$241 | 1.66% |
UK-based Linde plc is a worldwide industrial gas and engineering company.
Linde distributes and manufactures gases like oxygen, argon, helium, liquid gases, and rare gases.
With over $27 billion in revenue last year, it currently holds a market capitalization of $161.5 billion.
Its products can be found in different industries like petroleum refining, healthcare, primary metals, space exploration, and electronics manufacturing.
Linde is one of the oldest currently running companies in the industrial gas sector, as it was established in 1879.
Though it delivers gas processing equipment like production, transport, and storage for its customers, Linde plc's main source of revenue is its atmospheric gas provision services.
It currently works in the North American, South American, Middle Eastern, African, and Asian markets.
Desert Mountain Energy Corp. (OTCMKTS: DMEHF)
| | | | | |
| --- | --- | --- | --- | --- |
| Market Cap | Stock Price | 52-Week High | 52-Week Low | Dividend Yield |
| ~179M CAD | ~$1.86 | ~$3.99 | ~$1.30 | N/A |
Desert Mountain Energy Corp. is a company based in Vancouver Canada but has its gas operations in the southern US.
The company is now exploring and developing facilities to extract atmospheric gases from its properties.
It has over 85,000 acres of land in Arizona, which according to the company, is the best location for extracting helium.
Although the company focuses on helium extraction, it also has rare earth gas extraction projects in the US Southwest.
With its rare earth gas project, Desert Mountain Energy Corp. aims to extract neon, krypton, xenon, and radon.
The company plans to address the strong demand that can be found for gases like helium through the development of its facilities.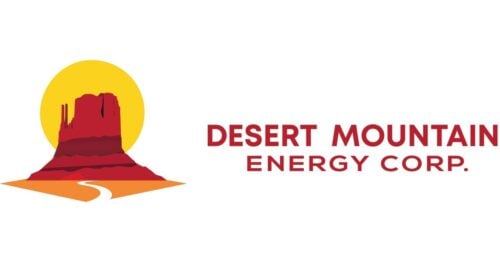 Air Products and Chemicals, Inc. (NYSE: APD)
| | | | | |
| --- | --- | --- | --- | --- |
| Market Cap | Stock Price | 52-Week High | 52-Week Low | Dividend Yield |
| ~$50.65B | ~$228 | ~$316 | ~$225 | ~2.84% |
Air Products and Chemicals, Inc. is a company based in Allentown, Pennsylvania, and has a market cap of around $59 billion, with over 19,000 employees across its sites in 50 countries around the world.
Air Products produces hydrogen, carbon monoxide, carbon dioxide, and helium gas.
The company also provides equipment and different services related to their products.
Its current clients include players in industries such as refining, rare earth metals, electronics, manufacturing, food and beverage, and energy production.
Air Products also innovates the way it creates its products through sustainable harvesting practices and solution-building throughout its facilities in the world.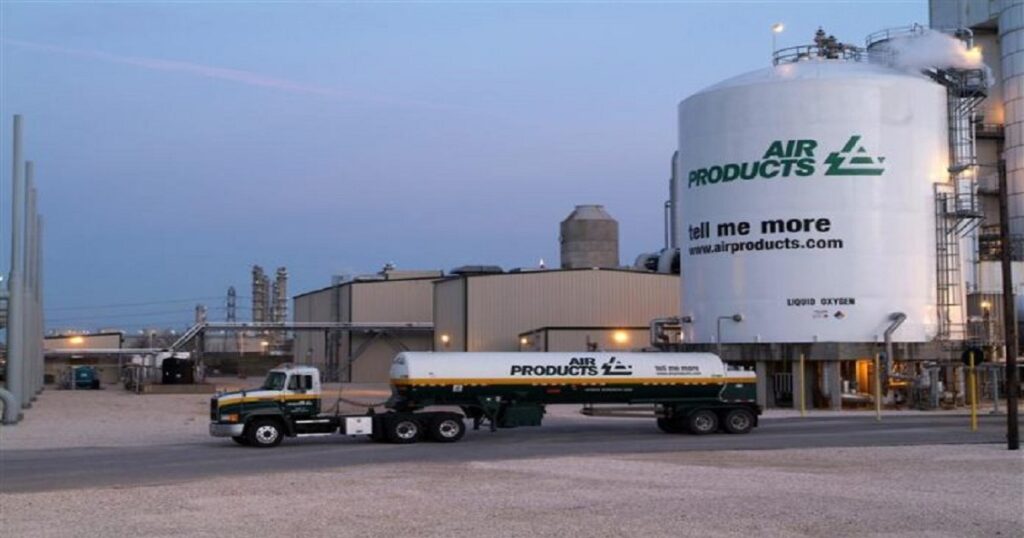 Ready to build your portfolio? With Public.com you can follow other investors, discover companies that are inline with your beliefs, and invest into stocks and crypto with very little money! What are you waiting for? Check out Public Now!
Helium Stocks that Could Be About to Boom
Avanti Energy Inc. (OTCMKTS: ARGYF)
| | | | | |
| --- | --- | --- | --- | --- |
| Market Cap | Stock Price | 52-Week High | 52-Week Low | Dividend Yield |
| 59.58M CAD | ~$0.99 | ~$2.73 | ~$0.050 | N/A |
Headquartered in Vancouver, Canada, Avanti Energy Inc. is a company created by oil and gas exploration experts.
The company produces and explores helium across Western Canada and the US.
Current helium exploration and production assets for the company include the greater Knappen area and Aden, both from Alberta, USA.
The company believes that through constant exploration and development, it can tap lucrative opportunities for helium production.

Originally founded in 2016, First Helium Inc. is a company based in Alberta, Canada.
It currently explores and develops helium resources throughout the Western Canada Sedimentary Basin region.
The company currently operates on its main project sites in Worsley, Alberta.
It has around 32,000 hectares of land throughout the Worsley Trend area.
Recently, it has successfully tapped its first discovery well at 1.3% helium content, and it plans to capitalize on this by increasing production along the area across Worsley.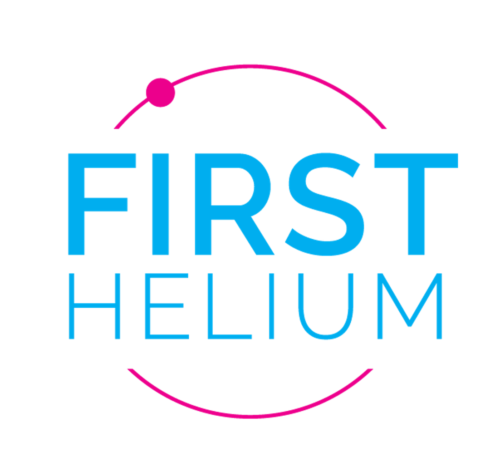 Best Helium Space Exploration Stocks
Air Liquide S.A. (OTCMKTS: AIQUY)
| | | | | |
| --- | --- | --- | --- | --- |
| Market Cap | Stock Price | 52-Week High | 52-Week Low | Dividend Yield |
| ~68.04B EUR | ~$31 | ~$36 | ~$30 | N/A |
Air Liquide S.A. is a company founded in 1902 that is headquartered in Paris, France, and currently markets its products throughout the different regions of the Americas, Asia, the Middle East, and Africa.
The company has its Gas & Services division, the Engineering & Construction Division, and Global Markets & Technologies.
The Gas & Services division is responsible for providing its customers with its gas products.
Air Liquide S.A.'s list of customers works in sectors like pharmaceuticals, the automotive industry, research and development, and retail.
The Global Markets & Technologies division works with new and upcoming applications for its gases like helium and now prepares its products for things like molecular technologies, aerospace exploration, advanced science, transport, and waste revalorization.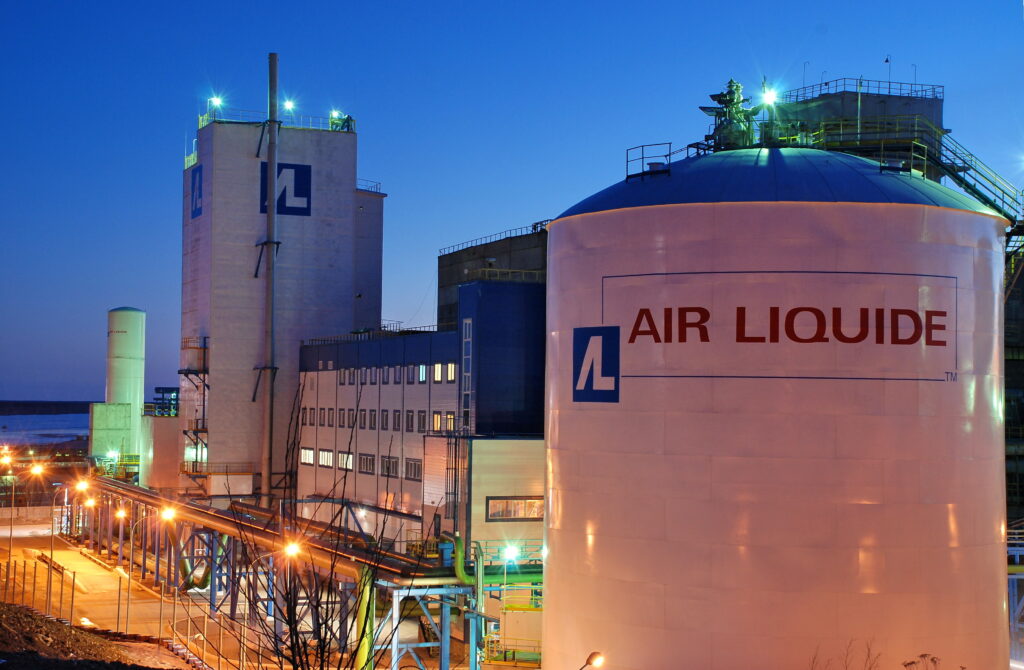 American Helium Inc. (OTCMKTS: AHELF)
| | | | | |
| --- | --- | --- | --- | --- |
| Market Cap | Stock Price | 52-Week High | 52-Week Low | Dividend Yield |
| ~1.41M CAD | ~$0.30 | ~$0.75 | ~$0.20 | N/A |
American Helium Inc. is a company based in Vancouver, Canada, and primarily serves the North American helium market.
The company was originally founded as Bruin Point Helium Corp. and rebranded itself as American Helium back in 2018.
Through its different assets, the company explores and develops different properties of helium throughout North America.
American Helium is also responsible for harvesting helium across its different helium exploration properties.
Imperial Helium Corp. (OTCMKTS: IMPHF)
| | | | | |
| --- | --- | --- | --- | --- |
| Market Cap | Stock Price | 52-Week High | 52-Week Low | Dividend Yield |
| ~16.01M CAD | ~$0.14 | ~$0.40 | ~$0.05 | N/A |
Imperial Helium Corp. is another company based in Vancouver, Canada that also deals with different aspects of helium production within North America.
It was founded in 2018.
Before 2019, the company was previously known as Rio Minera Capital Inc.
The company specializes in securing, developing, and operating helium properties across Canada.
By extracting, procuring, and developing helium assets, the company provides the North American market with helium.
With a team of experts in the energy sector, it screens for helium with over 185,000 gas wells.
It also collects helium from around 2,000 wells across its properties.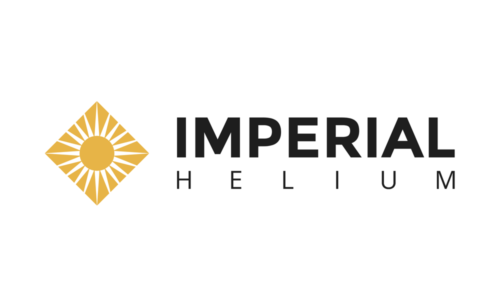 Why Have Helium Stocks Gone Up?
As a non-renewable resource, there are only two ways to extract helium: by getting it as a byproduct from natural gas production or obtaining it as a natural emission from uranium and thorium.
It is only produced in a handful of countries across the world, and three areas account for 75% of the world's helium production: Ras Laffan Industrial City in Qatar, ExxonMobil in Wyoming, and the BLM-operated US. Federal Helium Reserve in Texas.
However, the US government is progressively decreasing its involvement in the extraction and storage of helium, which could spell change for the industry and breathe life into new private competition.
Still, regardless of who extracts helium, it's still finite.
The dwindling supply is going to be a big problem because helium has several vital applications in our everyday lives.
Helium is used for:
Space exploration

— mainly rocket flight

Hard drive manufacturing

Produce steel and

other metals

Cooling down magnetic resonance imaging (MRI) scanners
More on Helium
With the tech industry growing exponentially, global demand for helium has grown drastically.
Industrial gas companies and helium producers are now beginning to fill the gap between the demand and supply of helium produced.
This means higher stock value and market cap for companies producing helium.
Should You Buy Helium Stocks?
At a first glance, helium might not seem like a smart investment because of how abundant it is; however, there are growing industries that have multiple applications for helium.
Helium is already in high demand and is expected to be even more valuable with new technologies dependent on its many applications.
By 2025, experts have estimated that the helium industry could reach around $18 billion.
However, investing in helium does not guarantee profits, so make sure to diversify your portfolio and conduct thorough research on your helium stocks.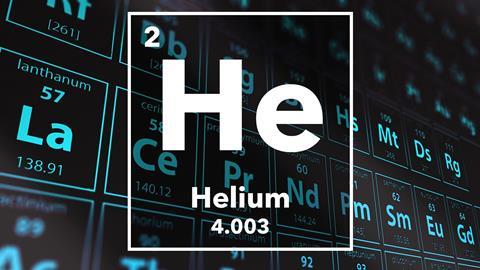 Helium Stocks: Final Thoughts
Despite helium's abundance in our universe, it is a relatively rare material here in our world in the larger scheme of things.
The healthcare industry needs helium for heliox therapy, and MRI machines and space exploration depend on helium for mechanical pressure and rocket fuel.
Tech companies use helium for hard drives, fiber optics, and quantum computing, Researchers do cryogenic research through helium cooling systems.
The demand for helium from these sectors is expected to grow more and more over time.
The decreasing helium stock of the US government, paired with the fact that few countries can harvest helium, means there is a shortage that has to be filled.
So investing in helium in the long term could be lucrative — just make sure to do your due diligence.
---
Want to find more top stocks? Head to our Power Gauge Report review to find out how Chaikin's Power Gauge system spots hidden gems on the stock market.
---
Helium Stocks FAQ
Read along for answers to the most commonly asked questions about helium stocks.
Is Helium Stock a Good Investment in 2022?
Helium stocks can be a good investment, as there is plenty of demand — despite it being the second most abundant element in the universe.
Regardless of its abundance, there is a finite supply and applications that include helium appear to be only increasing, which could make helium stocks a solid long-term strategy.
Who Is the Largest Producer of Helium?
Currently, the two largest producers of helium are the United States as well as Qatar.
In 2020, the US produced around 74 million cubic meters of helium, while Qatar produced 45 million cubic meters.
What Are Some Good Helium Stocks?
While the helium companies listed in our helium stock picks could have solid potential, there are a few standouts among the selection.
First Helium has seen an impressive ~138% year-to-date growth.
Desert Mountain Energy Corp is another company to keep an eye on as it has a diversified portfolio that could hedge against potential market downturns.
Who Sells the Most Helium?
The US sells the most helium, as it is also the largest producer.
In fact, it provides nearly 40% of all the helium in the world.