The global seaweed market is expected to be worth $14.6 billion by 2031, with a growth rate of 8.7% for the forecast period. That comes out to a 124% increase from its current valuation.
In other words, the seaweed industry is currently a hotbed for growth, and a great way to benefit from this growth would be to buy the best seaweed stocks.
Let's check out a few below.
Best Seaweed Stocks To Buy
DuPont de Nemours, Inc. (NYSE: DD)
First on our list of Seaweed stocks is the globally recognized industry leader DuPont de Nemours, Inc.
It is a multinational specialty chemical company providing technology-based solutions in the United States, the Middle East, the Asia Pacific, Latin America, Africa, and Europe.
Headquartered in Wilmington, Delaware, the company went by DowDuPont Inc. but changed its name to DuPont de Nemours in 2019.
The multinational conglomerate produces a range of products. These include carrageenan, an ingredient derived from seaweed used as a stabilizing and thickening agent in food and other products.
The company aims to focus more on high-margin, high-growth businesses. To do that, it is divesting its non-core assets.
DuPont finalized the divestment of most of its Mobility and Materials unit to Celanese as part of its new change in November 2022.

From the transaction, the company gained $11 billion in gross cash. Analysts expect the move to boost its performance, maximize shareholders' return, and strengthen its balance sheet.
They also expect it to create business growth opportunities through targeted mergers and acquisitions.
Additionally, the company received four Edison Awards in 2022.
DuPont made $13.02 billion at the end of the 2022 fiscal year. It also boasted a $3.41 earning per share in 2022.
It also deployed more than $7.5 billion of capital during 2022 through dividends, share repurchases, and debt paydown.
With a market cap of $32.24 billion, the company offers dividends to investors. On a payout ratio of 38.71%, it records a yield of 2.05% and an annual payout of $1.44.
Yield10 Bioscience, Inc. (NASDAQ: YTEN)
Formerly known as Metabolix, Inc., Yield10 Bioscience, Inc. is an agricultural bioscience company.
It is heavily engaged in developing technologies to encourage step-change increases in crop yield in the United States and Canada.
Through its Trait factory (a differentiated trait gene discovery platform), the company developed enhanced Camelina varieties to produce proprietary seed production.
It also discovers highly valuable genetic traits for the food and agricultural industries.
Yield10 uses advanced biotechnology to develop sustainable agricultural solutions; this includes creating a high-yielding, low-cost seaweed crop.

It was also involved in research on cultivating macroalgae, a type of seaweed.
The company aims to effectively establish a high-value seed products business by developing superior varieties of Camelina Sativa for producing PHA bioplastics, nutritional oils, and feedstock oils.
The Massachusetts-based company has license agreements with Forage Genetics International, J.R. Simplot, Bayer AG, and GDM Seeds.
It also has exclusive rights to 21 patent families for advanced technologies for crop performance and composition traits in oils and PHA bioplastics.
Incorporated in 1992, Yield10 Bioscience Inc. has a market cap of $13.45 million.
Analysts predict in 2023, Yield10's total revenue will be $2.41 million. The company does not pay dividends.
Kerry Group PLC (OTC PINK: KRYAY)
Kerry Group plc develops, manufactures, and delivers nutrition and taste solutions with its subsidiaries.
These solutions are provided for the food, beverage, and pharmaceutical industries in Europe, America, and Internationally.
Kerry Group was founded in 1972 and is headquartered in Tralee, Ireland.
The company is an expert in innovation and research. It utilizes wild harvest techniques to create minimally processed yet tasty products.
Kerry Group has developed seaweed-based ingredients for the food and beverage industry.

The company has also developed a variety of functional ingredients and flavors derived from seaweed, such as alginate and agar.
Also, Kerry Group is involved in research on the potential of seaweed as a source of bioactive compounds with health benefits.
The company amassed $9.39 billion at the end of the 2022 fiscal year. It also has year-over-year revenue growth of 19.34%.
Investors stand a chance to acquire dividends from the company, with a yield of 1.08% on an annual payout of $1.03.
With a market cap of $16.91 billion, its net income margin for the trailing 12 months is 6.91%.
Corbion N.V. (OTC PINK: CSNVF)
Corbion is a specialty chemical company offering global ingredients solutions across various industries.
It was formerly called CSM N.V. and changed its name in October 2013. It has its headquarters in Amsterdam, Netherlands.
The company internationally provides lactic acid and lactic acid derivatives, minerals, algae ingredients, vitamins, functional enzyme blends, and emulsifiers.
Its ingredients solutions are made from renewable resources for the animal nutrition, bioplastics, food, personal care, home, and medical device industries.
Corbion markets its products under various brands, including some such as Ultra Fresh, Starplex, AlgaVia, Puracal, and Verdad.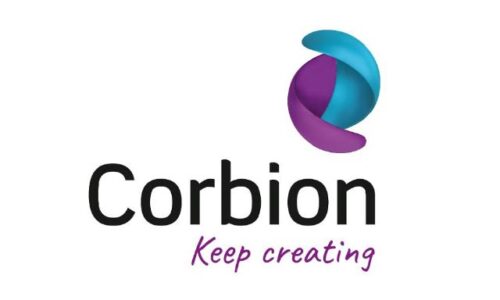 The company is developing alginate-based ingredients, some of which are obtained from seaweed. It is also involved in research on the potential of seaweed as a source of bioactive compounds with health benefits.
Corbion has partnered with other organizations to explore the potential of seaweed-derived compounds, like fucoidan. This is for use in dietary supplements and functional foods.
In 2022, Corbion generated annual sales of $1.56 billion and had a workforce of 2,601 FTE. It also has year-over-year revenue growth of 36.15%.
The company has a market cap of $1.95 billion and a gross profit margin of 22.39%.
With a recorded yield of 1.62% and an annual payout of $0.59, Corbion N.V. pays dividends to investors.
Ingredion Inc. (NYSE: INGR)
Ingredion Inc. is an ingredients solutions company. It transforms vegetables, grains, fruits, and other plant-based materials into value-added ingredients.
The solutions are used for the beverage, food, brewing, animal nutrition, and industrial markets.
It produces and sells biomaterial solutions, sweeteners, nutrition ingredients, and starches, and the products are derived from the wet milling and processing of corn and other starch-based materials.
The company sells, markets, and distributes its products to various industries worldwide. It is headquartered in the suburbs of Chicago and serves customers in over 120 countries.
Ingredion also produces carrageenan, a seaweed-based hydrocolloid used in different food and beverage applications as a thickening agent.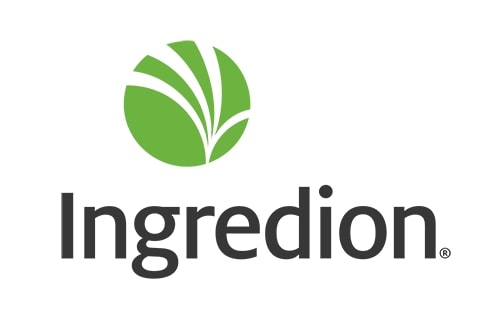 The company's carrageenan products are marketed under the brand names Novation, Texturas, and Viscarin.
Ingredion has also developed other seaweed-based products, including agar, Propylene glycol alginate, and Sodium alginate.
In 2022, Ingredion Inc. had annual net sales of nearly $8 billion and total revenue of $7.95 billion. It currently has year-over-year revenue growth of 15.26%.
The reported and adjusted Earnings Per Share (EPS) were $7.34 and $7.45, respectively, in 2022.
This was a significant increase compared to its full-year 2021 reported and adjusted EPS of $1.73 and $6.67.
With a market cap of $6.27 billion, Ingredion pays dividends. Recording a yield of $2.99 and an annual payout of $2.84 on a payout ratio of 36.51%.
Dow Inc. (NYSE: DOW)
Headquartered in Midland, Michigan, Dow Inc. and its subsidiaries provide various materials science solutions.
It is a commodity chemicals company that provides solutions for packaging, consumer applications, mobility, and infrastructure.
The company operates in the United States, Europe, the Asia Pacific, India, Latin America, Canada, The Middle East, and Africa.
The Performance Materials and Coatings division provides industrial coatings, and architectural paints. They are used in maintenance and protective industries.
This division also produces a number of industrial alginate-based products, which are found in seaweed. These products are used in different applications, including paper, textile, and personal care products.
Dow also produces a range of carrageen-based products extracted from red seaweed under its Health and Nutrition department for beverage and food applications.

The company was incorporated in 2018 and has a market cap of $38.15 billion.
The company is implementing specific actions focused on labor optimization and purchased service costs. It aims to lower its turnaround spending and boost its productivity.
Dow intends to reduce around 2,000 jobs worldwide as part of its change actions. The company expects the initiative to save $1 billion in costs in 2023.
It also expects to record a charge of $550 million to $725 million in the 2023 first quarter for costs relating to the change actions.
In 2022, it amassed a total revenue of $56.90 billion and recorded an annual EPS of $6.25.
Dow declared a quarterly dividend of $0.70 in February 2023. It currently has an annual payout of $2.80, on a yield of 5.20% and a payout ratio of 45.02%.
Are Seaweed Stocks a Good Investment?
It's fair to call seaweed a good investment, after all, it has a lot of utility which is often a strong benchmark for identifying strong investments.
For instance, marine plants like seaweed can be used to produce a variety of products, including nutritional supplements, cosmetic products, industrial chemicals, and even food products with environmentally friendly processing methods.
Additionally, seaweed is used in a variety of industrial applications, from desalination plants to medical treatments.
It is also used as an alternative energy source through a process known as thermal conversion.
This process involves burning seaweed in specialized systems that produce a high-temperature fuel gas.
This gas can then be used to generate electricity, heat, and even hydrogen.
Thermal conversion with seaweed has the potential to be both sustainable and renewable as it produces fewer pollutants than burning fossil fuels.
Overall, seaweed companies are an attractive investment option, as seaweed has a ton of interesting use cases, which drives demand and, in turn, growth.
Seaweed Stocks FAQs
Can You Invest In Seaweed?
Yes, you can invest in seaweed by buying the stocks of seaweed producers. It's worth noting that the seaweed market is somewhat small outside of Asia, as land-based agriculture is more sought-after in other continents.
Is Seaweed The Future?
Seaweed farming has great potential as both a nutrient-rich food source and as a tool to reduce the effects of climate change, as it has been proven to help reduce livestock methane emissions.