Traders With Edge is quickly making a name for itself in the prop trading space. But does it really hold up to the heavy hitters in its industry? Check out our Traders With Edge review for the full scoop.

Traders With Edge Review: Overview
Traders With Edge is a prop trading firm making waves in the industry by giving traders the freedom and flexibility to trade a range of financial instruments.
It provides tools to succeed and then sets you loose with one of two challenges to conquer. Upon doing so, the firm invests in you as a trader, backing you with capital through its scaling plans.
Traders With Edge also has a popular community area where investors can share ideas, take courses, and learn from trade experts.
You also keep the vast majority of the profits you earn and can stay on indefinitely as long as you don't incur significant losses.
>> Already sold on Traders With Edge? Click here to sign up NOW! <<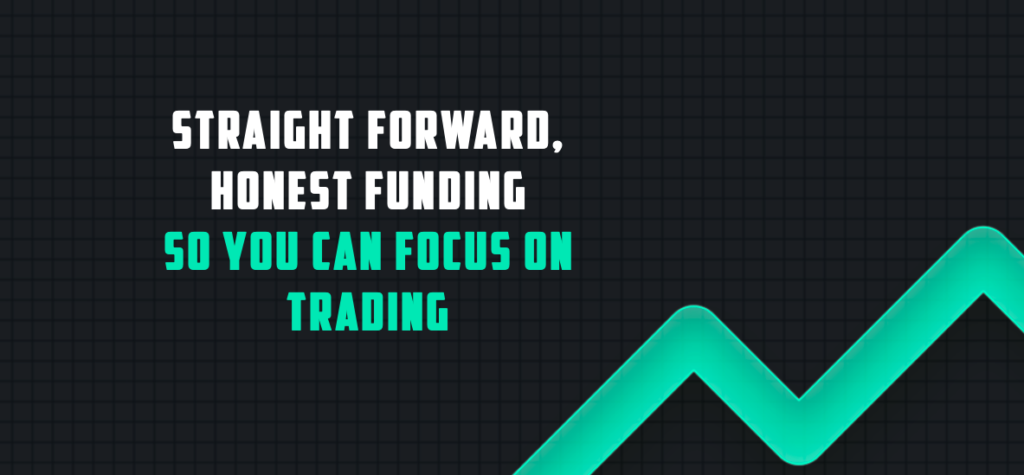 Is Traders With Edge Legit?
Traders With Edge is a legitimate prop trading firm based out of The US and Hong Kong. It aims to bring 25,000 traders under its belt by the end of 2025.
Proven investors are funded by Traders With Edge and keep 80% of the profits they earn.
How Does Traders With Edge Work?
Traders With Edge looks to put its potential investors through the paces before allowing them to play with real money.
After signing up for one of the programs, you'll receive a demo account with specific requirements to pass the test.
If you accomplish this goal, you're set up as a funded trader and able to collect profits from your investments.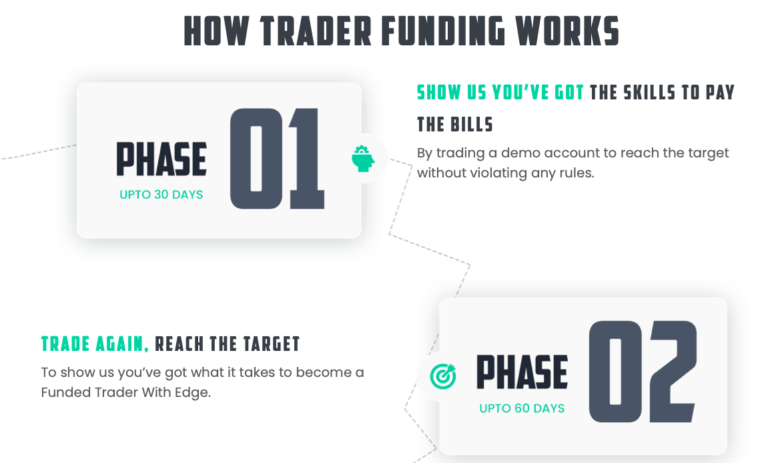 >> Ready to get started with Traders With Edge? Sign up NOW! <<
Challenges
Traders With Edge calls its two programs challenges, as they both start with demo accounts to see if you have the chops to be a trader. These challenges follow the same basic guidelines but have different targets for success.
Once you complete a challenge, you become a funded trader and can start generating profits within the organization.
Turtle Account
As you may surmise, the Turtle Account is slower-paced with lighter requirements for passing. It has a 1:10 leverage.
You'll have up to 365 days to search the markets for the best opportunities, with the ultimate goal of hitting a 10% profit target.
There is a range of starting capital amounts you choose from, ranging from $5,000 to $200,000.
It is vital to ensure that the account doesn't drop more than 2.5% in a single day or 5% in total from your initial equity amount.
If one of these violations occurs, your account will terminate, and you'll have to start over from scratch.
Should you succeed, Traders With Edge will promote you to a funded trader, where you will keep 80% of any profits you earn.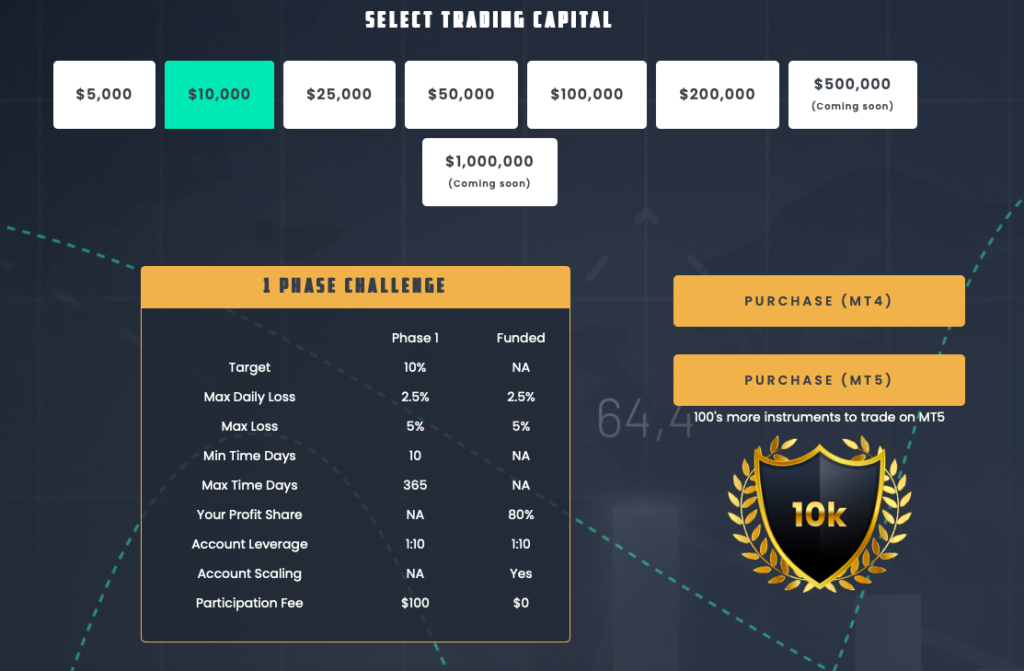 Hare Account
The Hare Account is for fast-paced traders that want to start turning a profit in the shortest time possible. It has a 1:30 leverage.
Initial trading capital options range from $5,000 to $50,000 in your demo account.
This challenge has three phases, with phase 1 requiring a 10% profit in 30 days and phase 2 needing a 5% profit in 60 days.
Both phases must not fall below a 5% maximum daily loss or an overall max loss of 10% from initial equity.
If you can make it through both phases, you'll reach funded trader status and become eligible to keep 80% of the profits you bring in.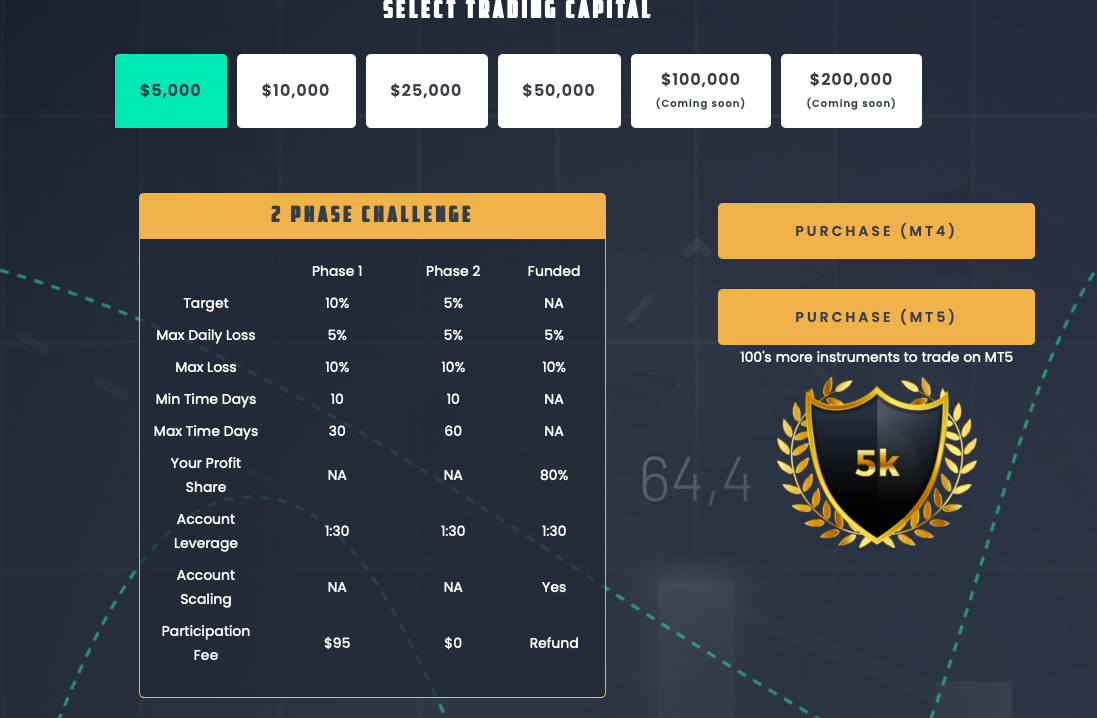 >> Choose an account and get started TODAY! Click HERE! <<
How Does Traders Edge Make Money?
There is a fee for signing up for either of the challenge programs. The platform also makes money by sharing a piece of the profits you make as an investor once you've reached phase 2.
In either the Turtle or Hare challenge, you'll still keep 80% of the overall profits you make as an investor.
Whenever you withdraw funds from your account, Traders With Edge takes its portion at the same time.
Traders With Edge Review: Features
Traders With Edge is all about helping you make profits wherever you choose to invest.
The crew offers several tools that equip you to do just that.
Tradable Financial Instruments
The sky's the limit when it comes to making trades with Traders With Edge. Whether still in a challenge phase or a fully funded trader, you can trade in a number of financial markets.
The following assets are all fair game with your Traders With Edge account:
US or AU Stocks

Indices

Commodities

Digital Currencies

Forex

Metals
When signing up, you can choose between the MT4 or MT5 trading platforms.
MT5 unlocks hundreds more assets to trade, but some folks report it's a little more complex than MT4.
>> Want to trade over 1,172 assets from a funded account? Sign up TODAY! <<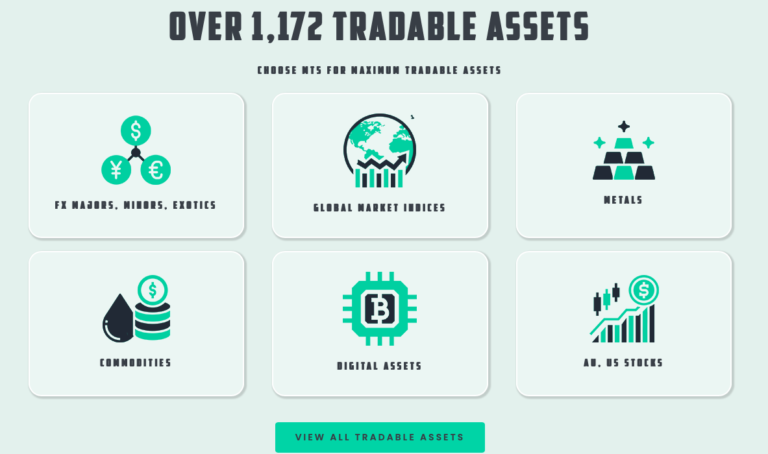 Mentoring
Traders With Edge profits when you do, so it's in their best interest to give you the tools to succeed. The website features a handful of videos offering insights into various rules, trading tips, and how to benefit from these challenges.
In addition, there's a community section where you can chat with others about trade ideas or ask about the risk of a particular investment.
You can also take courses and get mentoring from some pros to give yourself the best chance at success.
The entire first phase of the challenge is a demo account where you can demonstrate your trading prowess. You'll want to avoid making mistakes, but the prop firm will help you work through issues, so you don't lose out in the long game.
Account Metrics
After signing up for a program, you'll have access to a dashboard with your account metrics listed therein.
The information provided appears in real-time, so you can make changes on the fly as you need to.
If you happen to make a violation during a challenge, you'll be made immediately aware through a linked email address.
>> Sold on Traders With Edge? Click here to sign up NOW! <<

Scaling Plans
Traders With Edge offers two scaling plans to accommodate different trading styles.
Organic Scaling
Organic Scaling speaks to those who want to see payments in the short term. The process requires sacrificing larger medium-term gains for short-term profit.
Whenever you withdraw from your account, the account is returned back to the balance at the beginning of the challenge.
Rapid Scaling
Rapid Scaling works best for those interested in trading a large account quickly. Choosing this plan forces you to keep your profit share in the account, and Traders With Edge will continue to top it off each month as needed.
The team works to balance maximum risk, allowing you to build toward a million+ dollar account the fastest.
You'll start withdrawing profits once you reach a desired balance.
>> Ready to GET FUNDED? Sign up NOW! <<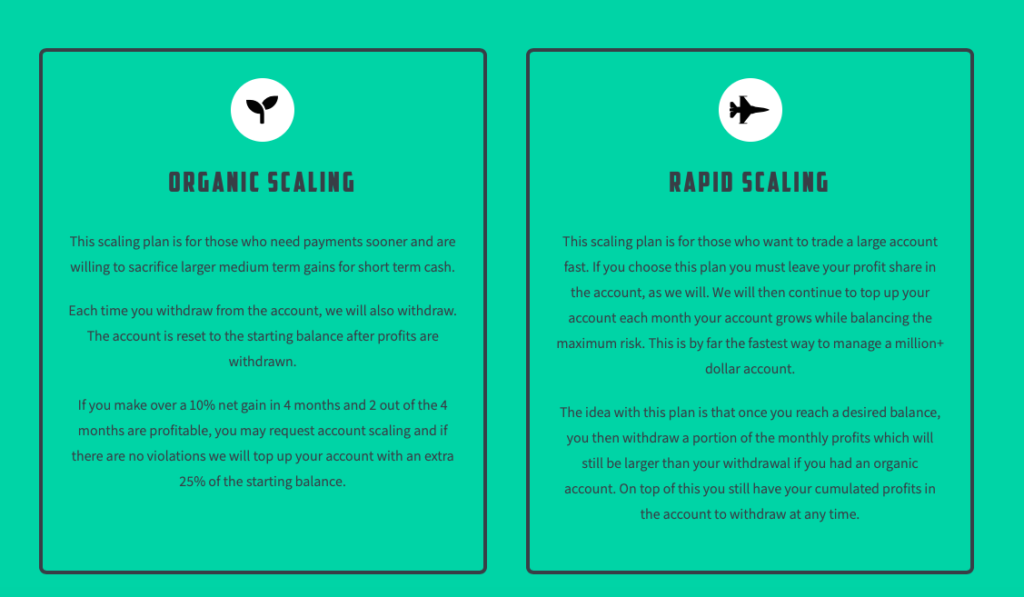 Withdrawal
When you're ready to pull funds out of your account, you can do so through BTC, Wise, USDT, or a bank transfer. You'll need to have reached phase 2 and a funded account and have traded for at least ten days.
Withdrawals can only happen once every 14 days, so keep that in mind when dipping into your profits. Traders With Edge will remove its share of the profits at the same time, so this will affect your bottom line for future investments.
Many prop firms have much more restrictive withdrawal rules that only allow you to grab your profit split once a month. So we'll give Traders With Edge high marks here.

Refund Policy
Traders With Edge states that any account is eligible for a refund within the first seven days of purchase. This holds true as long as you haven't performed any trades during that time.
After completing the second stage of the Hare challenge, you can request a full refund of your challenge payment and profit split once you've passed the minimum time frame.
The website states this is ten days after making a trade on a funded account.
Traders With Edge Review: Pros and Cons
Traders With Edge has some stand-out features that set it apart from the pack. But there are some areas the service could improve on.
Here's our list of the pros and cons of using this proprietary firm.
Pros
Slow or fast-paced programs are available

Turtle Account Challenge is one phase

Flexible withdrawal system

Community base with chat, online courses, and mentorship programs

80/20 profit split above industry standard

Can trade on multiple financial markets
Cons
Does not offer instant funding

The biggest funded accounts haven't rolled out yet
Traders With Edge Reviews
We checked third-party review sites, such as Trustpilot, and could not find any Traders With Edge reviews. Given that this is a relatively new prop firm, it's not a surprise.
We did, however, find some reviews on the official Traders With Edge website.
Let's see what reported members have to say about this prop trading firm.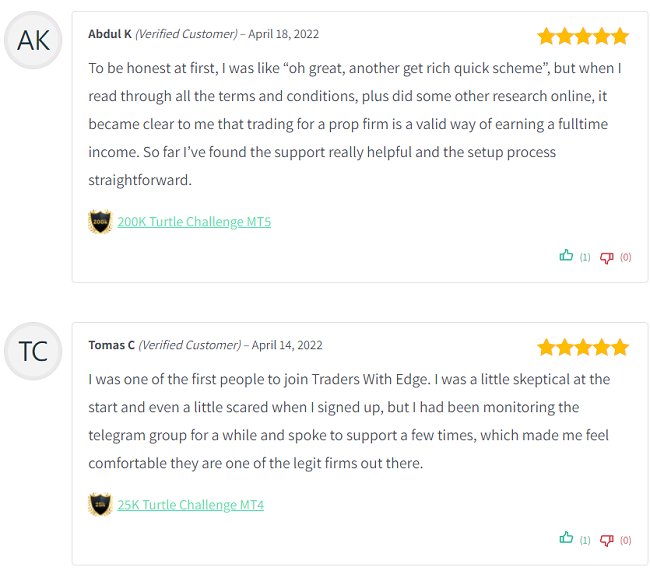 >> Ready to join these happy customers? Click here to sign up NOW! <<
How Much Does Traders With Edge Cost?
Traders With Edge has variable pricing depending on which challenge you go with and the amount of initial capital you choose.
Turtle Account Pricing
The Turtle Account has the most initial trading capital options, ranging from $5,000 all the way up to $200,000.
At the low end of the spectrum, it costs only $55 to sign up for a phase 1 challenge at the $5,000 initial capital mark.
Should you choose $200,000 for your initial capital, you'll have to lay down $1,500 to participate.
Below is a breakdown of all capital options and participation fees:
$5,000 – $55

$10,000 – $100

$25,000 – $250

$50,000 – $450

$100,000 – $750

$200,000 – $1,500
Hare Account Pricing
Hare Account pricing is a bit higher since it presents a greater reward for the risk.
There are two phases for the Hare challenge, but the participation fee is waived for phase 2.
Initial trading capital ranges from $5,000 to $50,000.
$5,000 – $95

$10,000 – $180

$25,000 – $280

$50,000 – $390
If you pass both phases of the Hare challenge, you can request a refund for your participation fee.
Traders With Edge Review: Is It Worth It?
Traders With Edge is a stellar prop trading firm.
Despite being a newer firm, it has a lot of potential. Many of its best features are immediately accessible, whereas other legacy prop firms lock them behind convoluted scaling plans.
For instance, as soon as you are funded, you can access an alluring 80% profit split. Traders With Edge doesn't make you climb multiple tiers to get a higher cut of your hard-earned work.
Couple this with a wide range of financial instruments available for trade, and you have a winning combination.
In an industry dominated by forex trading and middling profit splits, it's a nice change of pace to have so much freedom.
You can put Traders With Edge on your shortlist if you're searching for a prop trading firm that values your time and abilities.
>> That's it for our Traders With Edge Review! Don't wait, join NOW! <<