Market data suggests that the golf sector could be worth $11.1 billion by 2030, and those looking to invest may be wondering, what are the best golf stocks to buy right now? Below we've put together a list of stocks that we believe could be perfectly positioned to benefit from that growth.
Best Golf Stocks
Acushnet Holdings Corp (NYSE: GOLF)
Acushnet Holdings Corp is a publicly traded golf company that owns and operates some of the world's leading golf brands, including Titleist golf balls and FootJoy golf wear.
The company is currently regarded as a leader in golf gear innovation largely due to its technologically advanced golf balls, golf shoes, gloves, and golf bags.
For instance, its balls and clubs are highly-rated because they're capable of giving players more control over the direction of their swings.
AHC also produces a line of stylish apparel and performance-enhancing accessories that meet the demands of the modern golfer.
This ensures that the company's offerings remain relevant and popular, directly translating into increased revenue and profits due to the continuous demand for its products.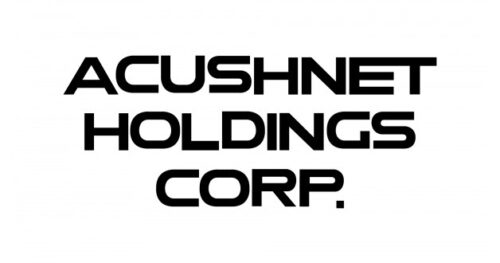 As far as its returns go, Acushnet has produced an explosive 120% return over the past five years, helping its investors more than double their initial capital in half a decade.
This astronomical five year return can be attributed to the company's impressive management team.
The executive team is made up of experienced and knowledgeable professionals who have extensive experience in the golf industry.
Their expertise has enabled the company to make sound decisions and produce amazing stock market returns.
Of course, past performance is not a guarantee of future results.
But with the golf industry expected to expand at a compound annual growth rate of 4.9% between 2022 and 2030, then it's fair to say that Acushnet could yield some radical profits for its investors by the end of the decade.
Especially with Acushnet being deeply woven into the fabric of the golf sector.
Dicks Sporting Goods (NYSE: DKS)
Dicks Sporting Goods is one of the largest retailers of sporting goods in the United States.
The company offers a wide variety of golf equipment, apparel, and accessories from top brands such as TaylorMade and Titleist.
It also has a wide array of golf-related services, such as golf club fitting, custom fitting, and club repair.
Dicks Sporting Goods currently boasts a good standing within the American golf community, primarily because of its large selection of products, competitive pricing, and strategically located stores.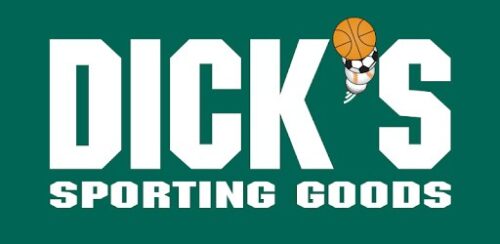 Dicks Sporting Goods also offers a variety of golf-related promotions and discounts, including free shipping and discounts on golf apparel and equipment.
Additionally, Dick Sporting Goods regularly sponsors golf tournaments and events, such as the PGA Tour and the Ryder Cup, which helps the company continuously endear itself to the golf community.
All-in-all, Dick Sporting Goods has high-quality equipment, fantastic service, and a solid reputation among golfers, making it a solid pick as far as golf stocks go.
Finally, DKS currently boasts a 7.7% year-over-year increase in its revenue, which serves as a testament to its strong business setup.
Vista Outdoor (NYSE: VSTO)
Vista Outdoor is a major manufacturer of outdoor sports and recreational products.
It produces apparel and equipment for a wide range of sports, but its claws are firmly sunk into the golf industry, having acquired several major golf brands, such as Bushnell and PING, in recent years.
In addition, Vista Outdoor has a long track record of providing investors with excellent returns, generating a 91% return for its investors in 2021.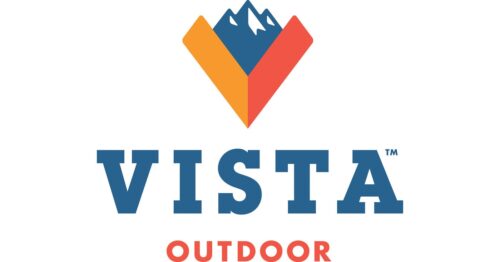 It's worth noting that the company is well-positioned to benefit from the growing demand for golf equipment and apparel.
With lockdowns being a thing of the past and as more people are opting for outdoor-centric hobbies like golf, the demand for quality golf equipment and apparel is increasing, and Vista Outdoor is well-suited to meet this demand.
In short, Vista Outdoor is an excellent golf stock investment.
After all, it has a strong presence in the golf industry, has provided investors with good returns, and is poised to benefit from the increasing demand for golf equipment and apparel.
Topgolf Callaway Brands Corp (NYSE: MODG)
Callaway Brands Corp is one of the world's leading golf equipment, apparel, and accessories companies.
Founded in 1982, the company has become a staple in the golf industry, and its stock has been a strong performer over the years, producing a 37% return since March 2020.
In terms of its viability as an investment, Callaway Brands Corp is a great stock for many reasons.
For starters, the company is well-diversified, with product offerings that span golf clubs, balls, bags, and apparel, all of which are in high demand due to the sport's increasing popularity.
Beyond its offerings, the company also has a large customer base and a broad geographic reach, as evidenced by its products being sold in more than 70 countries around the world.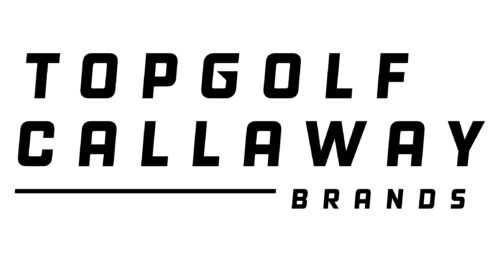 As far as its financials go, Callaway Golf Corp is in fantastic standing. The company's revenue has grown roughly 82% since 2016, outpacing many industry rivals.
It's also worth noting that while Callaway Golf Corp has roughly 2,400 employees, each employee has been reported to contribute an average of $662,275 to the company's bottom line, which is ridiculously impressive.
Finally, Callaway is a leader in innovation. The company is always looking for new ways to improve its products and stay ahead of the competition.
Additionally, it has several strategic partnerships with other leading golf companies, allowing it to leverage its resources and expand into new markets.
Overall, Callaway Golf Corporation is a solid investment for golf investors. Its strong financial performance, well-diversified product offering, and commitment to innovation make it an attractive stock for long-term investors.
Nike (NYSE: NKE)
Nike is one of the world's most recognizable brand names. It is a leading manufacturer of sports apparel across sports like soccer, basketball, rugby, and golf.
The golf apparel and equipment market is highly competitive, with several major brands are constantly battling to acquire supremacy within the golf space.
Despite the competition, Nike can thrive within the golf industry, primarily because of their massive brand name as well as their innovative products.
Nike is constantly pushing the boundaries of golf technology, releasing new products that make the game easier and more enjoyable for golfers.
This commitment to innovation has made Nike a reliable source for golfers looking for aesthetically pleasing products that can help enhance their performances.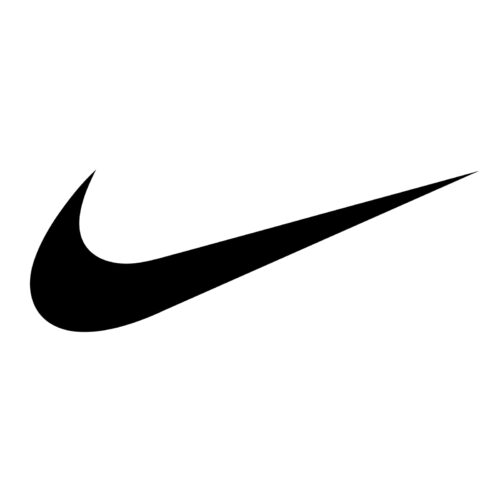 Nike is also an excellent stock investment for golfers due to their commitment to sustainability.
The company has taken steps to reduce their environmental impact, such as using solar energy in their manufacturing processes and using recycled materials in their products.
This commitment to sustainability has made them a more attractive option for investors looking to invest in companies doing their part to help the planet.
Nike is an excellent stock investment for golfers looking to diversify their portfolios.
Its strong brand presence, innovative product offerings, financial stability, and commitment to sustainability makes the company an attractive option for investors of all levels.
Big 5 Sporting Goods (NYSE: $BGFV)
Big 5 Sporting Goods is a great investment for any investor looking to buy a reliable golf stock.
Its one of the oldest companies in the sporting goods space, having been founded in 1955. And despite being around for so long, it's still going strong.
The company offers a variety of golf equipment, apparel, and accessories for beginner, intermediate, and even pro golfers.
And like Nike, Big 5 Sporting Goods is committed to sustainability.
The company has adopted the US Environmental Protection Agency's "Leadership in Energy and Environmental Design" (LEED) program, designed to reduce energy consumption and promote green practices.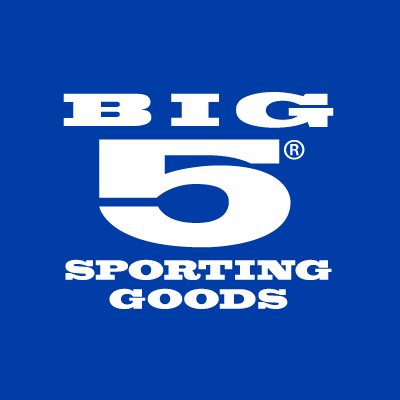 This commitment to sustainability helps to ensure that the company is taking steps to protect the environment while also providing high-quality golfing gear and apparel to its customers.
In terms of its investment returns, Big 5 Sporting Goods is one of the most explosive stocks in its industry.
It has yielded roughly 233% gains since 2020, helping its investors more than triple their money over the last three years.
And considering its market cap currently sits around $230 million, it's fair to say that the stock could still produce more explosive gains under the right market conditions.
All-in-all, Big 5 Sporting Goods is an excellent stock investment for any investor looking to invest in a strong and reliable golf stock.
The company has a long history of success, offers quality golfing products across various skill levels, and is committed to sustainability.
Are Golf Stocks a Good Idea?
When a market sector undergoes a wave of growth, the stocks within it almost always grow in value.
Over the past decade, we've seen this play out in sectors like e-commerce, communications, and even electric vehicles.
Stocks like Shopify, Zoom, and Nio have exploded in price after their respective market sectors skyrocketed.
Golf stocks could be on track to do the same thing, with recent market data suggesting that the golf sector is on the verge of growing.
In other words, if you're looking to ride an explosive wave over the next decade, then it might be a good idea to consider investing in golf stocks.
Furthermore, the golf industry is chock full of hardcore consumers, many of whom view golf as a large part of their lives and as such, are committed to always sporting the latest and best gear.
Many golf players regularly buy new golf gear they can show off when visiting their golf courses and country clubs.
That's why golf companies consistently report good revenue numbers because they have a customer base that is constantly hungry for new products.
Not many industries boast this fanfare.
In addition to the fact that the golf sector is expected to grow over the next decade, it makes sense to buy golf stocks because the golfing community is highly passionate about the sport.
And as a result of that, they don't hold back when it comes to spending money on gear.
You might also like:
The 9 Best Sports Stocks To Buy Now
The 9 Best Sports Betting Stocks To Buy Now