TradeStation offers high-quality trading technologies and online brokerage services worldwide to active and professional traders.
Typically known to cater to affluent and experienced traders, the trading platform has been broadening its appeal by providing refined services and pricing changes.
Read our TradeStation review for more information on its features and whether the service is right for you.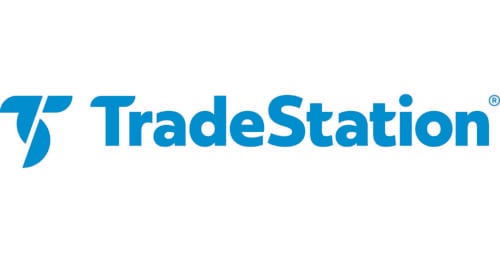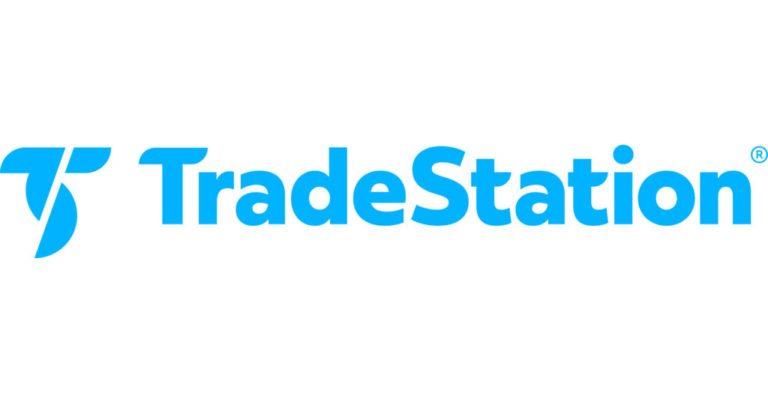 TradeStation Market Insights and Trading Tools
Unlike most trading platforms, TradeStation offers various analytical tools, market insights, direct market access, and a wide range of tradable securities, including cryptocurrency trading.
Plus, the service offers both a web trading platform and a desktop platform for multifaceted access.
Keep reading our TradeStation review to see if it fits within your investment goals and trading style.
TradeStation Review: Overview
TradeStation is headquartered in Plantation, Florida, with several offices across the U.S. and worldwide, including:
New York

Chicago

Richardson, Texas

London, England

Sydney, Australia
The company was founded by Cuban-born brothers William and Rafael Cruz in 1982.
While they were still teenagers, the brothers pooled their money to open a futures trading account.
After initial struggles, the violinists turned entrepreneurs found success by using past scenarios and historical tests to optimize the viability of current trading strategies before making them live.
TradeStation was initially known as Omega Research, which developed and offered trading tools via software to help people without a technical or programming background mirror professional traders without using expensive mainframe computers.
>> Already sold on Tradestation? Click HERE to sign up today! <<
The Launch of System Writer and More
By 1987, Omega Research launched the System Writer, the first desktop software product allowing users to develop and back-test trading strategies against historical market data.
By 1991, Omega Research struck a licensing deal with Dow Jones Telerate to offer TradeStation as a premium service.
In 2001, the company was officially rebranded under the TradeStation name as it transitioned from being a trading software company into an online securities brokerage.
By 2005, TradeStation established itself as a self-clearing equities and options firm before becoming a self-clearing futures firm.
Eventually, the Cruz brothers gave up their roles at TradeStation, semi-retiring after realizing their dreams.
TradeStation Today
Today, the company is owned by Monex Group Inc., a major online financial services firm in Japan.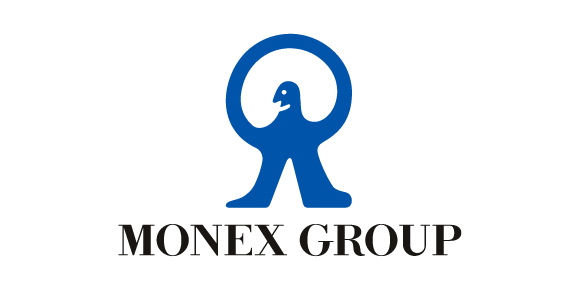 Their president/CEO is John Bartleman, who has been with the trading platform since 1999 and worked his way up from his initial position as a product manager.
He also managed TradeStation Securities, a subsidiary group of the TradeStation platform.
How Does TradeStation Work?
TradeStation offers a detailed platform for trading and different types of analytics, including:
Automated technical analysis

Stock chart analysis

Advanced position analysis
The platform provides one-click access to major exchange and market centers across the U.S.
The service's product offerings are wide-ranging, as they allow active and professional traders to design, test, optimize, and automate custom equities and futures trading strategies.
TradeStation offers direct market access to help clients aptly identify trading opportunities and immediately capitalize on them.
They provide a comprehensive desktop platform through TradeStation 10, a Windows-based platform.
>> Click here to sign up for a Tradestation account today! <<
Ease and Accessibility with TradeStation's Web and Mobile Platforms
Additionally, TradeStation provides a web platform and a mobile platform that is accessible on Android and iOS phones to provide traders with the best possible user experience.
TradeStation's desktop platform is particularly interesting.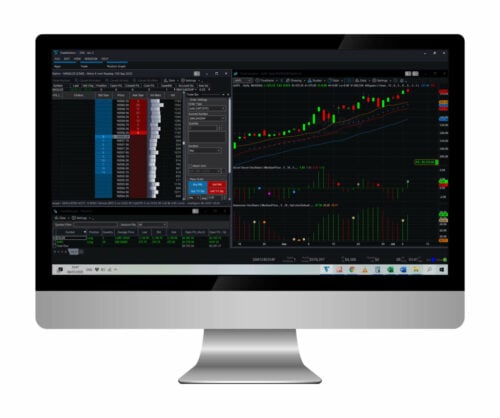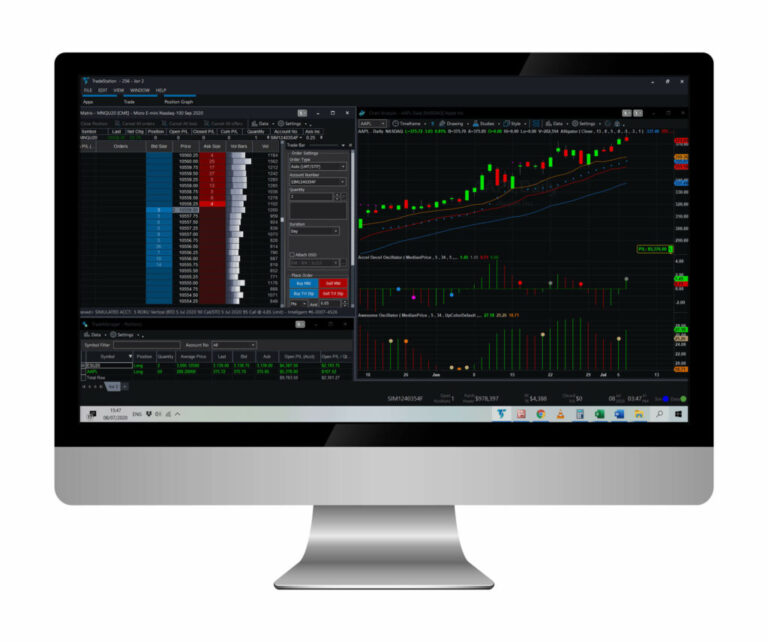 Once you log into your TradeStation account, you will gain access to TradeStation Today, a platform that includes links to workspaces, a Twitter feed highlighting online brokers, plus an calendar of educational events.
The broker's desktop platform includes the RadarScreen, which constantly monitors hundreds of symbols in real-time based on more than 180 fully customizable fundamental and technical indicators.
It also has strategy back-testing so you can automate trade ideas across many stocks and ETFs, with decades of historical data to use as a foundation.
Plus, the platform includes over a dozen built-in trading apps so advanced traders can trade with more confidence.
More on TradeStation's Platform
You can use the TradeStation web trading platform from your PC or Mac browser to access many of the same features that the desktop platform offers.
You can also stream market data, view analysis capabilities, monitor your accounts' positions and balances, and get breaking news access.
TradeStation mobile allows users to find real-time trading opportunities, getting a single-screen view of streaming quotes for stocks, options, futures, and TradeStation cryptocurrency.
The mobile platform consists of a feature-rich mobile app that syncs to your online account.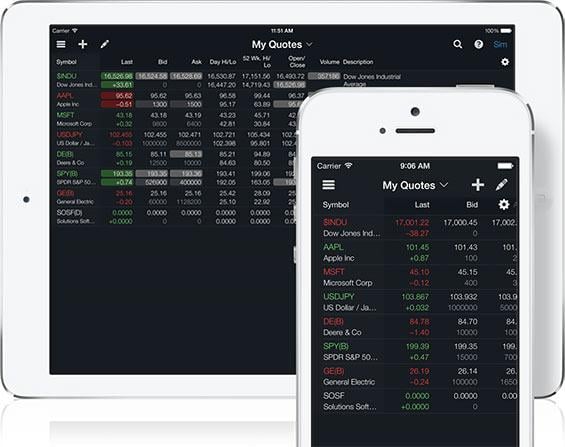 "
>> Like what Tradestation has to offer? Sign up NOW! <<
On-the-go Trading Insights with TradeStation
The mobile app lets traders check their trade stocks, the progress of their cryptocurrency trading, and access lists.
You can trade and analyze options spreads on the go, and you'll get mobile alerts chronicling price and volume swings.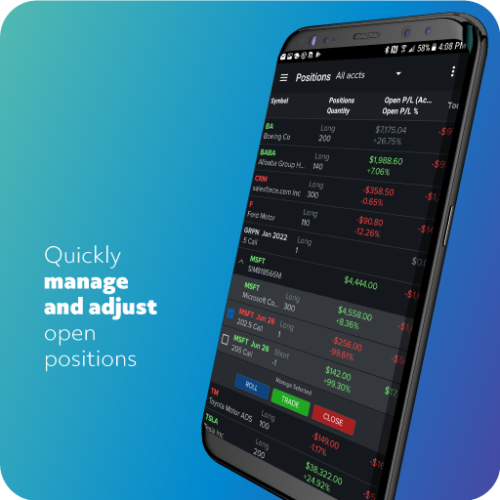 Is TradeStation Legal?
The platform is fully legal.
TradeStation is regulated by the Securities and Exchange Commission (SEC) and the Financial Industry Regulatory Authority (FINRA).
The company must constantly satisfy reporting requirements that are regularly subjected to regulatory review and audits.
These requirements include segregation and reserve requirements for futures accounts and equities.
Is TradeStation Legit?
TradeStation is a legitimate online brokerage that allows clients up to $500,000 worth of investment protection for each account.
The company maintains funds above the required amount, segregating them from its own proprietary funds.
For stocks and ETFs, TradeStation equities are protected by SIPC insurance.
This type of insurance insures your equities accounts by the aforementioned $500,000.
This figure includes $250,000 in cash.
>> Sold on Tradestation? Sign up NOW! <<
What Does TradeStation Include?
TradeStation includes a wide variety of trading tools and market insights that provide clarity on options trades, stock and ETF trades, plus much more.
The trading products they offer active and professional traders, futures traders, and others include:
Stocks and ETFs

The IPO Trading Platform

Options

Futures

Future Options

TradeStation Crypto

Mutual Funds

Bonds
Stocks
To help you understand how trading stocks work, TradeStation offers Stock Trading Demystified: a guide that teaches traders how the stock market operates, stock terms, and concepts that they must grasp before getting started.
Special day-trading margin rates, income-generating opportunities, and trade execution quality are among some of the standout features you get when you trade stocks on TradeStation.
You get all sorts of educational resources and trading ideas.
And there are customer support specialists and trade desk experts on call to help you with all your concerns.
ETFs
TradeStation helps traders to learn the ins and outs of ETF investing.
Pricing plans are commission-free for beginners and advanced traders, meaning you can make stock and ETF trades that diversify your portfolio without paying extra fees.
These commission-free ETFs include index-based, sector-based, and commodity-based funds.
You can also access country-based ETFs, bond ETFs, and volatility ETFs.
You gain access to over 2,000 exchange-traded funds when you use the platform.
>> Ready to get started with Tradestation? Sign up TODAY! <<
IPO Trading Platform
Once you open a TradeStation account, you can download ClickIPO, an order entry platform perfect for TradeStation mobile app users.
You get access to current and past IPOs as well as secondary offerings.
This allows traders to see a company's shares before they become available via the exchanges.
You can browse the price range and anticipated offering date of IPOs, and you can create a customized IPO watchlist, so you never miss out on future opportunities.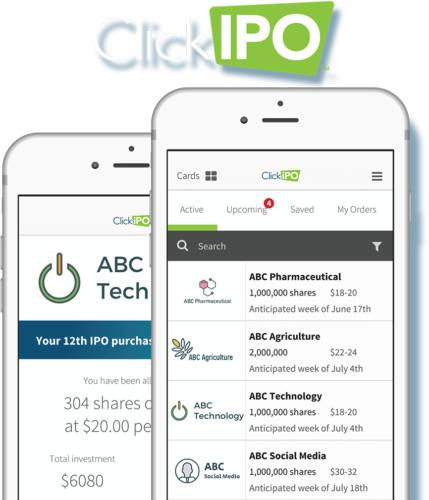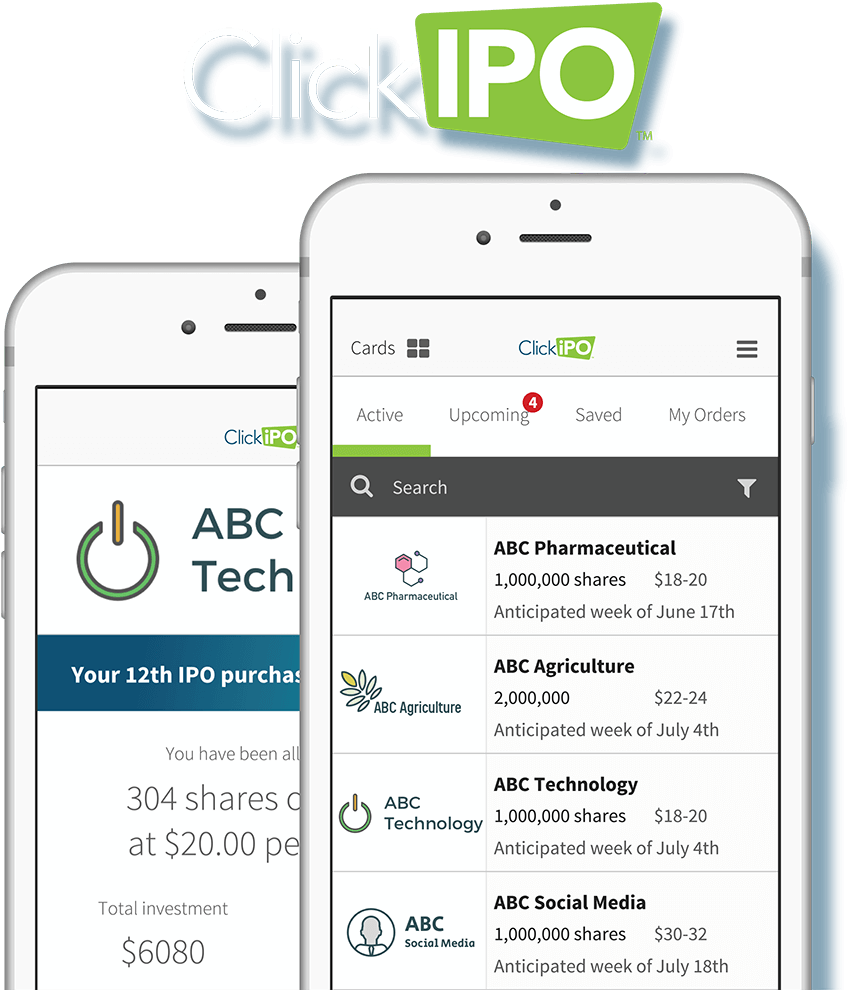 Options
Options trading is made much easier through TradeStation.
You can do TradeStation web trading and mobile options trading.
You can use the desktop platform to build options chains and graphs while analyzing options strategy scenarios.
And you get competitive pricing.
Futures
TradeStation provides various trading tools and support features for people interested in trading futures
For futures contracts, TradeStation charges $1.50 per contract for the standard plan and $0.50 on the Tradestation Select plan while providing valuable information regarding futures trades.
Free market data is offered to non-professional traders, while special day-trading margin rates are offered.
You get access to over 350 futures and futures options products.
Futures Options
Basically, you receive the same options that you get for futures.
Futures options traders get extended trading hours on TradeStation, allowing futures traders to trade around the clock.
Cryptocurrency
TradeStation Crypto is a service that offers full control to traders interested in cryptocurrency trading.
You can buy and sell cryptocurrency with ease and earn up to 6% interest on Bitcoin, Bitcoin Cash, Ethereum, Litecoin, and USDC crypto assets.
Any daily interest on your crypto assets is paid and compounds monthly into your TradeStation account.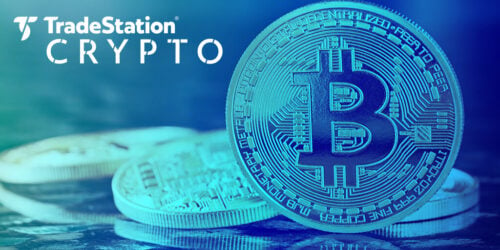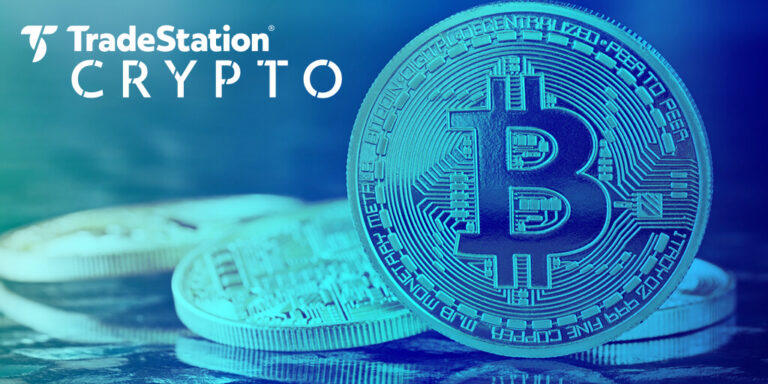 More on TradeStation Crypto
There is no lock-up period, meaning you can trade or withdraw your assets without penalty.
And you can use the money you receive as passive income.
Mutual Funds
You can gain access to your mutual funds using your TradeStation account.
A mutual fund screener is used to scan the mutual funds market.
However, the mutual fund scanner is rudimentary.
Despite offering over 2,000 funds, there are no commission-free mutual funds available.
Bonds
Information is provided on how to access bonds through TradeStation, though that information is limited.
>> Like all that Tradestation has to offer? Click here to sign up NOW! <<
How Much Does TradeStation Cost?
One criticism that TradeStation platforms have gotten over the years is a lack of pricing plans for traders to choose from.
TradeStation's pricing centers around two plans, the TS Select and TS GO plan.
The Select and TS GO plans are commission-free but with a few caveats.
The TS GO Plan charges no trading costs on stocks on ETFs, no commission on stock options (+ 50 cents per contract), futures (+ .85 cents per contract, per side), micro futures (+ 50 cents per contract, per side) and futures options (+ $1.50 per contract, per side).
By contrast, the TS Select plan offers 60 cents per contract on top of no commission for stocks.
Futures add $1.50 per contract.
For micro futures, TradeStation charges $1.50 per contract for the standard plan and $0.50 on the Tradestation Select plan.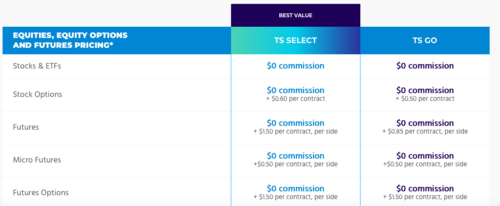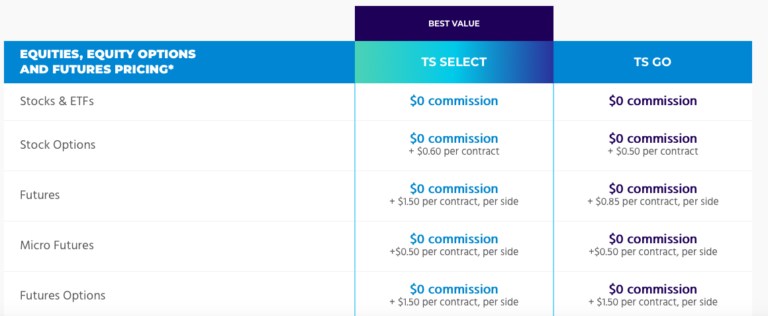 More on TS GO
With the TS GO, trading surcharges will apply when using the desktop platform.
Real-time market data is free to use on both platforms.
Minimum Deposit
The minimum deposit for the TS Select is $2,000.
Meanwhile, the TS GO minimum deposit isn't specified, suggesting traders can put in any account minimum.
If you don't use either account, you will be charged an inactivity fee of $50.
The fee will be waived if you have an end-of-month balance that tops $2,000 or if you placed at least five trades within the last 12 months.
Trading Fees
You also pay a ZERO live broker fee per trade across each asset class.
If you're transferring a full account out, you'll incur a cost of $125. However, you will not pay this fee in order to transfer an account in to Tradestation.
Also, you'll pay a $35 annual custodial feeif you're shifting an IRA plus a $50 fee for termination.
How Do You Place Trades on TradeStation?
Thanks to TradeStation's algorithm, it can route orders to different markets centers that TradeStation directly connects with.
You can do online trading through the "Matrix," Chart Trading, Market Depth Window, or the Order Bar.
Alternatively, you can also use TradeStation tools like automated strategies, Hot Keys, or Macros to conduct trading.
>>Get started with Tradestation TODAY! Sign up NOW! <<
What Other Notable Features Does TradeStation Offer?
TradeStation offers traders a bevy of notable features, including:
API

Stimulated trading

Research amenities

Charting tools
Keep reading for more for a comprehensive breakdown of each feature.
API
TradeStation offers a proprietary API for trading stocks, futures, options, and cryptocurrency.
According to the TradeStation website, some of the most reputable trading desks worldwide trust their API and apps.
The API is a solution for lightweight applications, allowing third-party application providers to create dynamic stand-alone, mobile, or web trading applications to use with a TradeStation account.
Furthermore, the API facilitates integration with program languages like Ruby, PHP, C++, and others.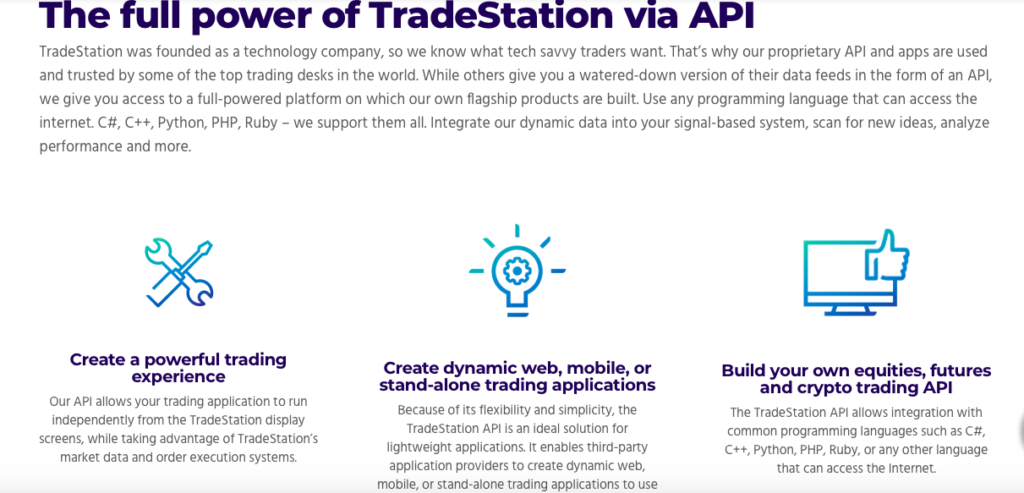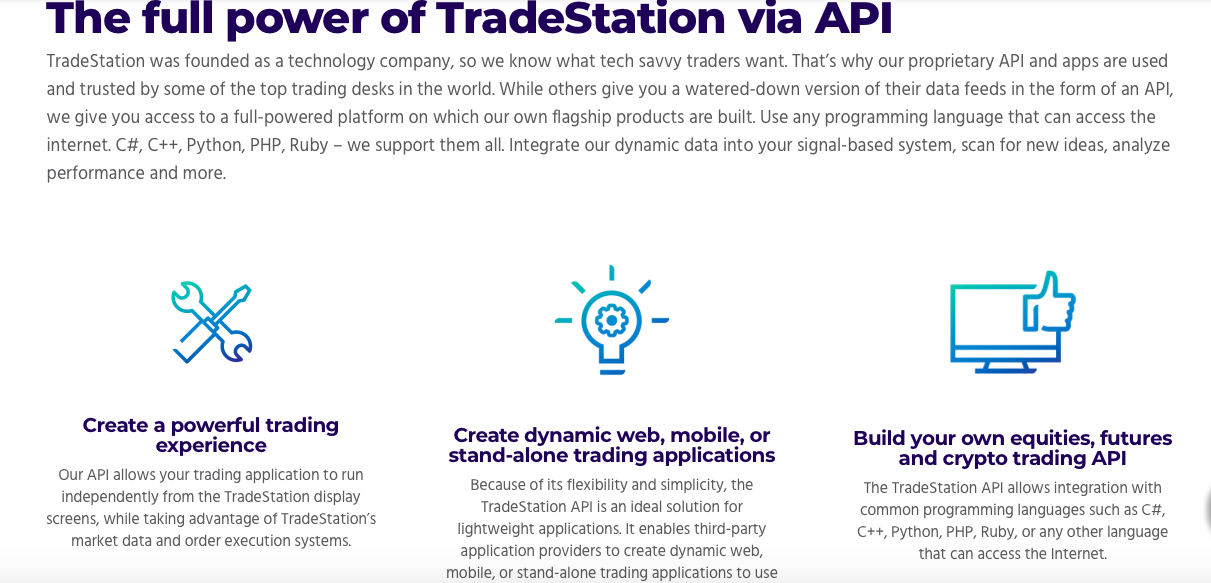 Simulated Trading
Another notable feature that TradeStation offers is simulated trading.
This allows you to test your options trades, futures trader, or stocks trades in real-time.
And you won't risk your capital while doing it, gaining access to one of the biggest historical market databases around.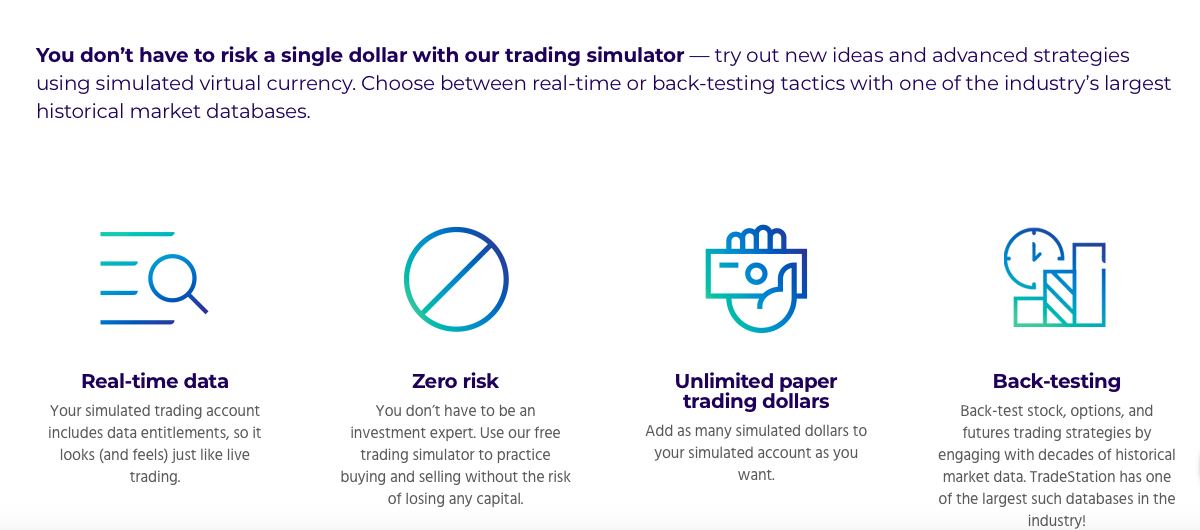 Research Amenities
One of TradeStation's biggest features is its array of research amenities.
These TS research tools use charting functions to emphasize technical points.
You get options screeners, stock and ETF screeners, or a fixed income screener.
The fixed income screener requires you to call a broker ahead of time to consummate a trade.
Should you need more detailed screening criteria, active traders should look elsewhere.
More on TS Screeners
There are also tools and calculators made available on their trading platforms.
All tools are geared towards active traders, focusing on time and sales, position performance snapshots, and market depth.
Then, there's the trading idea generator, including Hot Lists and RadarScreen.
There's also the trader concierge for generating alerts regarding trading concepts.
Charting Tools
TradeStation's high-end charting tools span all of its trading platforms.
Charting capability on TradeStation 10 is based on charting capability derived from tick data.
Built-in automated technical analysis makes up the charting package, showing technical patterns on charts whenever they form.
Web charting, in particular, has become more advanced and features a new toolbar that provides tabs for tool drawing, timeframes, and sessions.
From these charts, you can trade directly by previewing closing bracket orders on charts.
You can also view volume charts to see what the trading volume is like.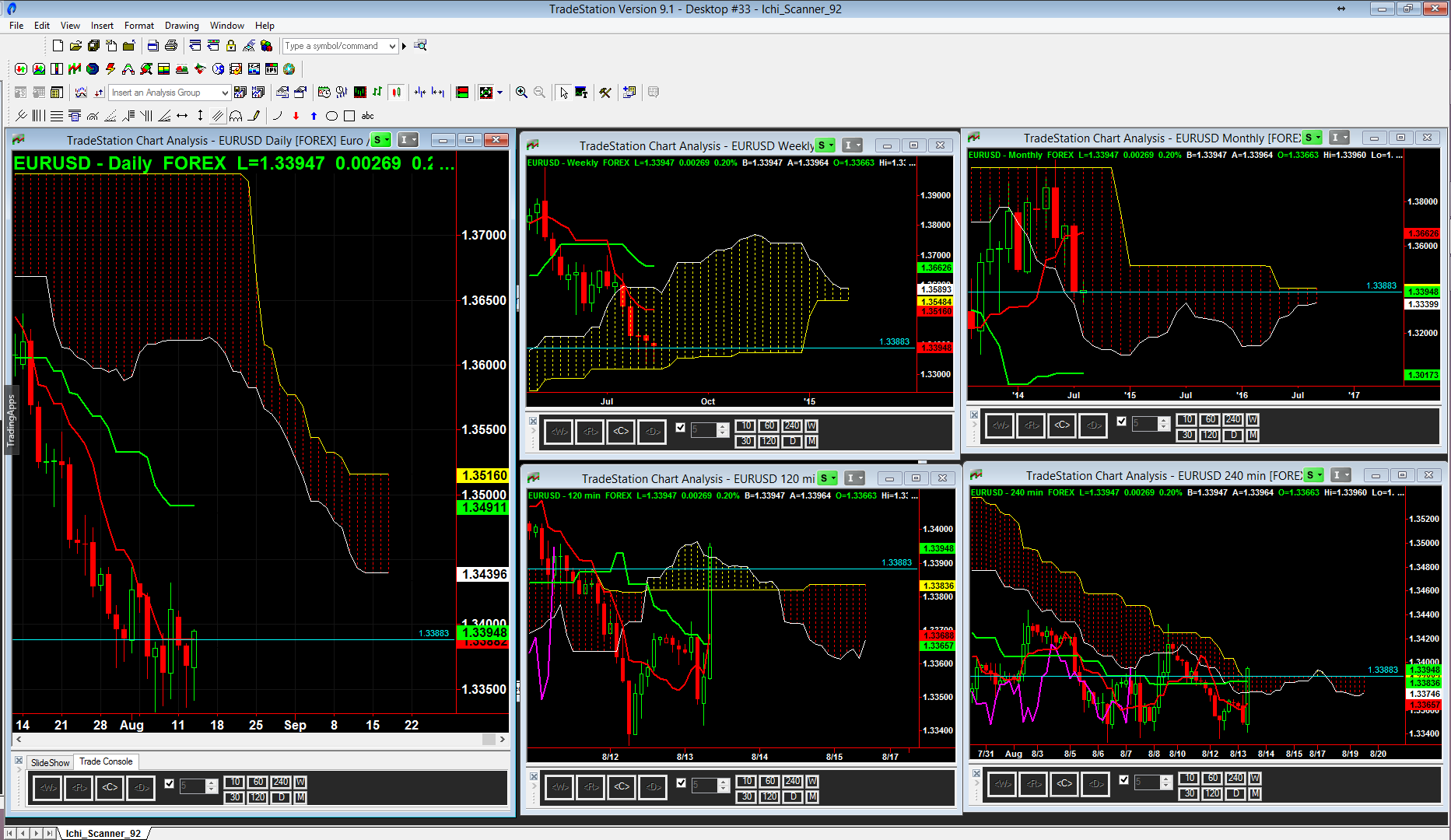 >> Like all the Tradestation features? Sign up for an account NOW! <<
TradeStation Review: Pros and Cons
TradeStation Pros
State-of-the-Art Charting Tools – Thanks to TradeStation 10, traders can enjoy a wide range of charting and technical tools. The charting application is accessible through the TS mobile app, web, or desktop platform which stands out among most online brokers.
Little Downtime – The trading entity is very stable, reporting an uptime of 99.9% over the last year, including during times of high volatility.
Commission Free Trades – Stock and ETF trades are free of commission, as are options trades.
Penny Stocks – Penny stocks can be traded with TS Select and TS Go, and there are no fees for the first 10,000 shares.
TradeStation Market Insights – TS insights provide you with all the necessary information covering the latest happenings, giving investment advice to people interested in cryptocurrency trading, the stock market, real estate, and more.
The platform also provides educational tools that expose you to what a fundamental investment strategy looks like. It should be emphasized, however, that TradeStation doesn't directly provide investment education services.
Educational Resources – Thanks to TradeStation.com/Learn its master-class market insights, and other useful resources, people get definitive breakdowns to help them make the wisest trade decisions.
Portfolio Maestro – Trading technologies include optimization and performance reporting that give traders the most realistic portfolio overview. You can view the portfolio as a whole or focus on a symbol.
Also, the performance of each asset class is assessed, so you determine what's working. The TradingApp store offers portfolio-focused desktop app features that provide you with more analytics and visual reporting.
TradeStation Cons
Fixed Income Transactions – These have to be placed with live brokers. Additionally, there is no international trading available.
Lack of Platform Integration: Cryptocurrency trading and futures options aren't available when using the main TradeStation platform.
Mutual Funds – You have to pay a transaction fee for mutual funds.
Pricing Flexibility – Plans can be a bit confusing and don't offer a lot of variation.
Customer Service – Many users have complained about long queues to get queries answered and the lack of phone service.
Is TradeStation Good?
Considering its reputation, the vast educational resources they provide, and the number of commission-free trading products on offer, there's a lot of value packed into this platform.
Is TradeStation Right for You?
Active traders, in particular, will find TradeStation useful as a high-powered platform with a wide range of tradable securities.
However, the research amenities can help relative novices build their knowledge and practice their trading capabilities.
The account minimums may also be attractive to many traders out there.
And, for institutional investors, TradeStation offers tailored financial solutions to help institutional traders.
Their brokerage services include but are not limited to:
Block trade allocations

Introducing broker (IB) solutions

Enhanced reporting

Securities lending services

Soft-dollar arrangements

24/7 trade desk support
TradeStation Reviews by Customers
TradeStation seems to have some great reviews from its customers. Most rate the platform highly.
Let's take a look at a few TradeStation reviews:
"The Platform (I use 10.0) is excellent. It took a while to figure things out and I am still learning the nuances – On My Own! You (the client) set TS up and arranges the workspaces. The software is intuitively obvious. It's easy to use; as is the mobile app." – Robert
"This is an excellent online brokerage for experienced traders. Their software and apps are perfect for my needs."– M T
"I have used TS for 4 years. Tried a bunch others, but always come back… now I realized i should just stay with them lol. I love their mobile app and connectivity is always top notch. For serious traders, their platform is great." – James C.
Final Review: Is TradeStation Worth It?
TradeStation gives you a lot of resources, analytical tools, and more to optimize your trading strategies.
It's a true haven for technical traders to use at random, though there are a few drawbacks that downgrade the overall experience.
But as far as trading hubs go, few competitors come close to what TradeStation has to offer.
>> Start making the most of your trades with TradeStation. Click HERE to sign up! <<