Having a bucket list is a fantastic idea for teenagers searching for a sense of purpose, new experiences, and a chance to create unforgettable memories.
It helps to capture the imagination and inspires young people to reach for the stars. With that in mind, we created this comprehensive guide to share some exciting bucket list ideas for teens.
From adventurous activities to creative hobbies, from solo pursuits to group adventures, check out our list of 100+ fun and crazy things every teenager should experience.
Best Bucket List Ideas for Teens That One Should Explore
Adventure and Outdoor Activities
Attend Exciting Events
Comic-Con
Comic-Con is a highly awaited event for the lovers of all things pop-culture. It's a dream destination for the fans of comics, movies, TV shows, video games, and everything geeky.
It attracts thousands of visitors every year, featuring the latest updates of the most famous franchises and their stars.
Get your cosplay costume ready and head to the nearest Comic-Con to meet some fellow fans and have the time of your life.
Music festivals
Music festivals are the perfect destination for the music lovers who want to escape the mundane routine and get a taste of some fantastic live music.
From Coachella to Bonnaroo, Lollapalooza to Woodstock, each festival boasts its unique vibe and attracts music enthusiasts from all over the world.
Pack your tents, dancing shoes, and some sunscreen to indulge in a festival frenzy.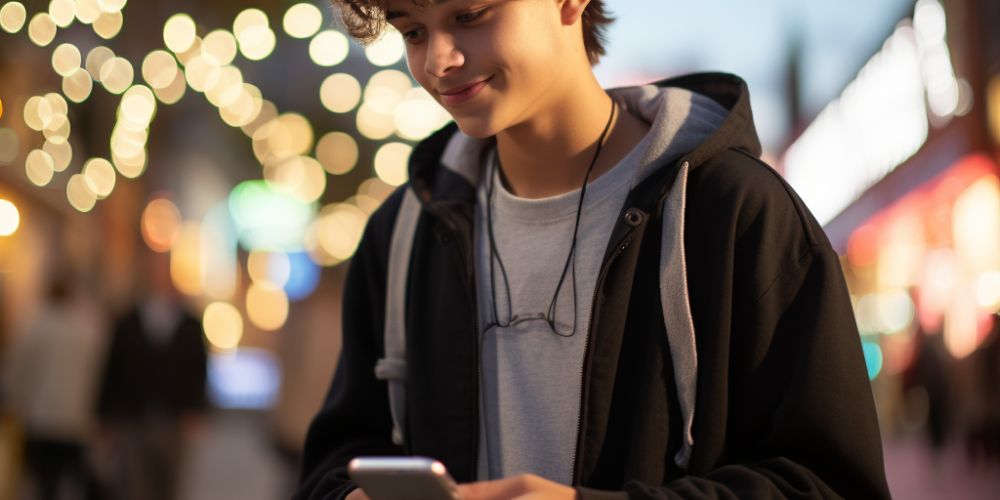 Explore the Great Outdoors
Rock climbing
Rock climbing is an excellent way to challenge your limits, improve your fitness, and appreciate the beauty of nature.
It's a popular activity that requires both physical and mental strength, as you conquer the peak and relish the feeling of accomplishment. Get a mentor, learn the ropes, and tackle some fascinating rock climbing sites close to you.
Hiking in the Rockies
The Rockies offer some of the most picturesque views and breathtaking hiking trails in the world.
From the Grand Tetons to Glacier National Park, the Rocky Mountains will ensure you have the chance to catch some fantastic sunsets, observe wildlife, and enjoy some fresh air.
Get your hiking boots, add some energy bars, and hit the Rockies to experience some once-in-a-lifetime moments.
Open water swimming
Open water swimming is an excellent way to exercise, stay refreshed, and etch out new boundaries.
Joining swimming clubs or taking open water lessons will help you not only become a better swimmer but also gain the courage to swim in deeper waters. Give it a try and explore the vast expanses of the ocean.
Travel and Exploration
Domestic Destinations
Explore hidden caves
Hidden caves are fascinating places to explore, as they offer a glimpse into the earth's ancient formations and secrets.
Many locations around the country host breathtaking cave systems like the Carlsbad Caverns, Mammoth Cave National Park, and the Wind Cave National Park. Gear up and discover the wonders of the underground tunnels.
Road trip across the country
A road trip is the perfect way to travel across the most scenic terrains of the country, discover hidden gems, and enjoy the freedom of hitting the open road.
From Route 66 to the Pacific Coast Highway, each road trip offers its unique vibe. Grab some snacks, make a playlist, and hit the road for a trip of a lifetime.
International Escapades
Swim from Florida to the Bahamas
Swimming from Florida to the Bahamas is an epic adventure that will challenge your physical stamina, endurance, and patience.
It's a bucket list idea not for the faint-hearted, but for those who crave a thrilling experience. With the right planning, training, and equipment, you can make this unforgettable swim a reality.
Backpacking through Europe
Backpacking through Europe allows you to explore a vast array of cultures, histories, and landscapes like no other trip can.
With a backpack, a Eurail pass, and a spirit of adventure, you can discover the delights of Paris, the canals of Venice, the ruins of Rome, and many more destinations. Pack light, book some hostels, and set out to experience the best of Europe.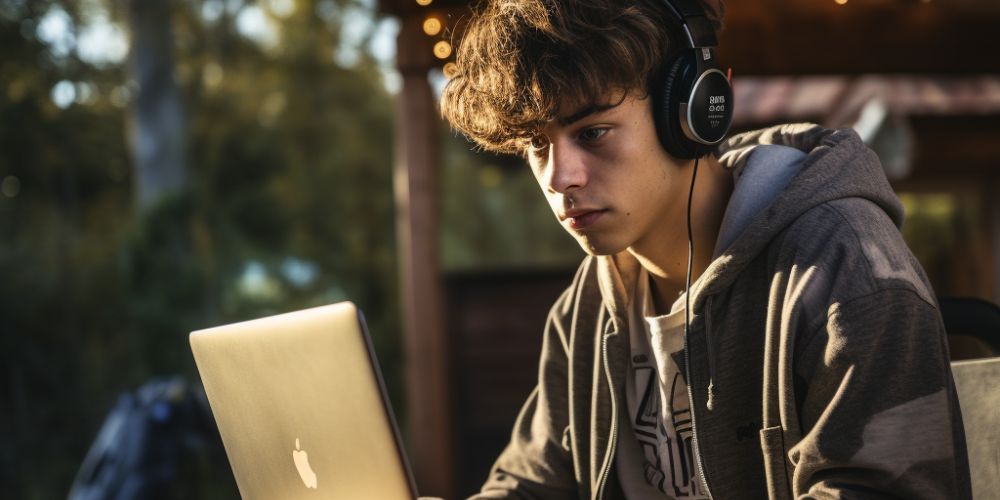 Creative Projects and Hobby Pursuits
Starting a Band
Learning musical instruments
Starting a band is an excellent way to bond with your friends, express your creativity, and develop your musical abilities.
Learning musical instruments like guitar, drums, or keyboard will help you lay the foundation for this musical endeavor. Take some classes online or in person, and practice as a group to form your band.
Songwriting and performing
Once you have mastered your instruments, it's time to start writing and performing your music.
Songwriting is an art that requires practice, dedication, and passion. Take inspiration from your personal experiences, collaborate with your fellow bandmates, and let your creativity flow to create music that resonates with you.
Artistic Endeavors
Painting or drawing
Painting and drawing are beautiful hobbies that allow you to express your creativity, develop your skills, and create some beautiful art.
Whether it's watercolor, pastel, or pencil art, draw inspiration from your surroundings, emotions, and experiences.
Attend painting and drawing classes or take online tutorials to develop your artistic style.
Photography and filmmaking
With the advent of smartphones and affordable cameras, photography and filmmaking are now accessible to everyone.
From landscape photography to street photography, create your unique vision, and capture the world around you.
Similarly, filmmaking is a fantastic storytelling medium that allows you to express your creativity and share your stories. Take some classes or attend workshops to learn the technical aspects of both skills.
Personal Growth and Development
Volunteer and Charity Work
Helping the less fortunate
Volunteering for the less fortunate, whether through NGOs, community centers, or online platforms, is a fulfilling experience that can help you make a positive impact on society.
You can help the elderly, the homeless, the sick, or anyone in need. This experience will help you not only appreciate your blessings but also improve your overall well-being.
Environmental conservation projects
Environmental conservation projects are an excellent way to help preserve the planet's natural habitats, improve the quality of air, water, and wildlife, and educate people about conservation.
Join local volunteer groups, participate in tree planting campaigns, or create your environmental awareness campaigns to make a difference.
Learning New Skills
Cooking or baking classes
Cooking and baking are essential life skills that you will use throughout your life.
Joining cooking or baking classes will help you learn the fundamentals, experiment with different ingredients, and become a master chef.
Invite your friends and family for a dinner party and surprise them with your newfound culinary skills.
Learning a foreign language
Learning a foreign language is a fantastic way to expand your horizons, improve your marketability, and gain a deeper understanding of the world.
Choose a language that interests you, take courses, converse with native speakers, and immerse yourself in the language and culture.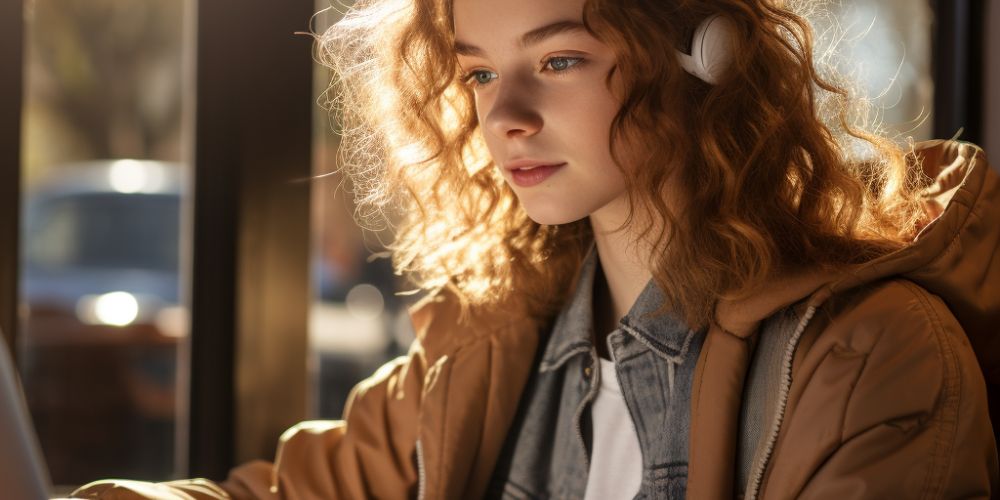 Fun and Unique Experiences
Thrilling Adventures
Skydiving or bungee jumping
Skydiving or bungee jumping are two fantastic bucket list ideas for those looking to get an adrenaline rush.
Both require bravery, trust in equipment, and following safety procedures. Enjoy the freedom of floating in the air or the excitement of free-falling. Try this adventure with a friend or go solo.
Ziplining and go-kart racing
Ziplining and go-kart racing are two more safe and fun ways to experience an adrenaline rush.
Go-kart racing is a thrilling way to experience speed and challenge your driving skills.
Ziplining is a safe way to glide through the treetops and enjoy an excellent view from the air.
Unconventional Activities
Escape rooms
Escape rooms are popular recreational activities, perfect for groups of friends or coworkers.
You get locked in a room, and you must solve puzzles, riddles, and challenges to escape within a set time.
It's a fantastic way to test your problem-solving skills and enjoy some bonding time with your friends.
Indoor trampoline parks
Indoor trampoline parks are an excellent way to burn off some energy, have fun with your friends, and get fit at the same time.
Jump on some trampolines, play dodgeball or basketball, and have the time of your life.
Frequently Asked Questions
Q1. What are some bucket list ideas for a crazy teenager?
Answer: There are plenty of crazy bucket list ideas, including bungee jumping, skydiving, swimming with sharks, and scaling a skyscraper.
Q2. What are some rebellious things to do as a teenager?
Answer: Rebellious things include sneaking out at night, dyeing your hair, getting a tattoo or piercing, and trying out an unusual fashion style.
Q3. Are there any bucket list ideas for 13-year-olds?
Answer: Yes, some great bucket list ideas for 13-year-olds include writing a novel, building something with your hands, starting a garden, or visiting a foreign country.
Q4. What are some fun things to do as a teenager with friends?
Answer: Some fun things to do as a teenager with friends include playing sports or games, having a beach day, camping, and movie night.
Conclusion
Creating a bucket list is an incredible way for teenagers to gain a sense of achievement and purpose, experience new things, and create unforgettable memories.
We hope our list of 100+ fun and crazy things every teenager should experience inspires you to start creating your bucket list today.
Remember, the sky's the limit, and the only thing standing in the way of your dreams is your imagination. So, go out there and make the most of your teenage years.