Cryptocurrencies like Bitcoin, Ethereum, and Litecoin are all the rage these days amid the crypto boom, and for a good reason. While there are dozens of different cryptocurrencies to choose from, one of the most popular options is Dogecoin. But can you send dogecoin on Robinhood? Read on to find out what it's all about.
Transferring Dogecoin From Robinhood
Robinhood is a commission-free stock trading app that allows users to buy and sell stocks, ETFs, and options. They also offer cryptocurrency trading for Bitcoin, Ethereum, Litecoin, Dogecoin, and others.
Dogecoin is a popular cryptocurrency, and Robinhood is one of the most popular platforms for buying and selling cryptocurrencies. So it's not surprising that many people would want to know if they can send dogecoin from Robinhood.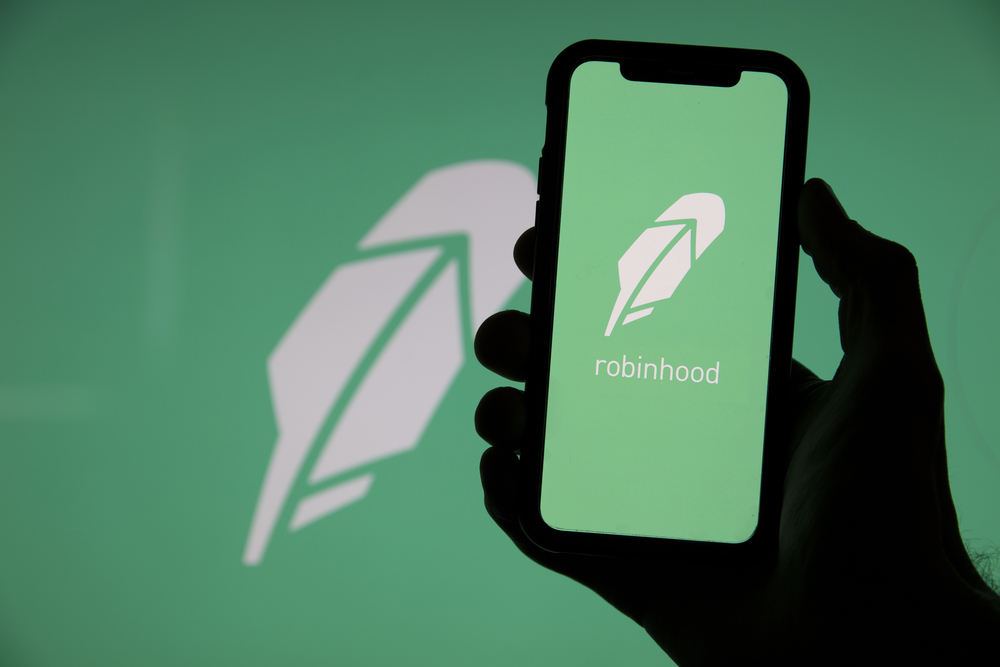 Robinhood cannot transfer crypto directly, but there is another way you can transfer Dogecoin, and that is by using a crypto wallet. However, make sure that the receiving wallet is able to accept Dogecoin before sending any, as some wallets do not support this cryptocurrency.
When sending Dogecoin from Robinhood to another wallet, you will need to enter the recipient's address and the amount of Dogecoin you wish to send.
Be sure to double-check that all information is correct before sending, as transactions cannot be reversed. Once sent, the Dogecoin should appear in the receiving wallet within a few minutes.
Here is the step-by-step process on how to send Dogecoin:
Using your mobile phone, navigate to the cryptocurrency's detail page

Next, kindly click Send

Then, enter the amount you'd like to send to other crypto wallets

Paste the wallet address you'd like your Dogecoin to send to

Click Review

Finally, tap Submit
If you are using your desktop's browser, the steps above are very similar.
Robinhood Crypto Wallet Beta Version
Robinhood has recently launched a beta version of its crypto wallet. The Robinhood crypto wallet allows users to store their cryptocurrencies securely and track their prices and portfolios.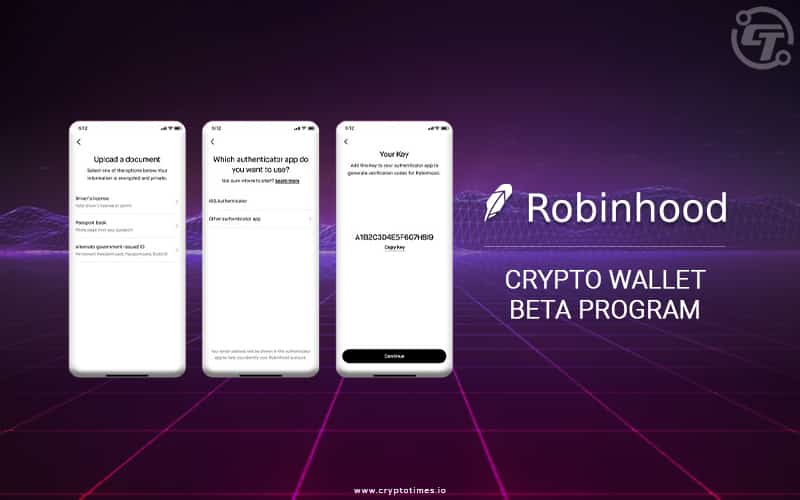 The Robinhood crypto wallet is currently available to Robinhood users in the United States. However, the company plans to roll out the wallet to Robinhood users in other countries in the future.
The wallet is a great option for those looking for a simple and convenient way to store their cryptocurrencies. It is important to note that the Robinhood crypto wallet is still in beta and therefore may not be suitable for all investors.
Activating the Robinhood Beta Crypto Wallet
You must authenticate your identity and add two-factor authentication to your account in order to activate your new crypto wallet.
After completing those procedures, it could take up to five business days for your information to be reviewed and your crypto wallet to be enabled.
Final Thoughts: Can Robinhood Send Dogecoin?
So what have we learned? You can send dogecoin from Robinhood, but it's not always a very user-friendly process.
If you want to buy some dogecoin and hold on to it for a while, using Robinhood may be the way to go. However, if you need to move your dogecoin around frequently, you may want to look for another option.
Robinhood Dogecoin Frequently Asked Questions (FAQs)
What Is Dogecoin?
Dogecoin is a decentralized, peer-to-peer digital currency that enables you to easily send money online. Because Dogecoin is a cryptocurrency, it can be used to purchase goods and services online, as well as transferred between individuals.
Dogecoin was created in December 2013 and was originally meant to be a joke, but it has become one of the most popular cryptocurrencies on the market.
Dogecoin is unique because it uses a proof-of-work algorithm that is similar to Bitcoin, but it can also be mined using CPUs and GPUs. This makes it easier for people to mine Dogecoin compared to other cryptocurrencies.
What Are Other Coins Robinhood Supports?
Other Robinhood cryptocurrencies are Bitcoin, Ethereum, Litecoin, Bitcoin Cash, Ethereum Classic, Bitcoin Gold, and Dogecoin. They plan on adding more cryptocurrencies in the future.
Is Robinhood Safe?
Yes, sending dogecoin from Robinhood is safe. The process is similar to sending any other cryptocurrency from Robinhood.
You will need to have the recipient's wallet address before you can send them any dogecoin. Overall, the whole process is relatively simple and straightforward.
However, we always recommend that you double-check the accuracy of the wallet address before sending any cryptocurrency. This is to ensure that your dogecoin arrives at its intended destination.
Robinhood Financial LLC is also a member of the Financial Industry Regulatory Authority (FINRA) and Securities Investor Protection Corporation (SIPC), which means that your account is protected for up to $500,000 in the event that Robinhood goes out of business.
What Are Other Crypto Platforms?
Other popular crypto platforms that also support Dogecoin are Binance, Kraken, and Coinbase. These platforms offer a variety of features and benefits that make them attractive to investors and traders looking to transfer cryptocurrency and get involved in the crypto market.
Some of the benefits offered by these platforms include a wide variety of crypto assets and tokens to choose from, high liquidity, and low fees.
In addition, these platforms offer advanced trading features and tools that can help you make better-informed cryptocurrency investment decisions.