Canada might be best known for its ice hockey and maple syrup.
But the country also has a lot to offer regarding investment capital. So, what are the best Canadian penny stocks to buy now? Let's take a deep dive into our watchlist. 
Best Canadian Penny Stocks To Watch
HIVE Blockchain Technologies Ltd (NASDAQ: HIVE)
This Canadian penny stock was the first ever crypto mining company to be publicly traded. 
The miner has operations that extend beyond Canada into Sweden and Iceland. Their initial public offering (IPO) was executed in 2017.
HIVE's business is similar to its American penny stock counterpart Riot Blockchain Inc (RIOT). 
The company operates data centers that process cryptocurrency transactions and mine new coins into existence.
The Canadian penny stock is a big sponsor of sustainability. The company focuses on using only green energy sources for mining operations. 
The current hike in energy prices caused by the war in Ukraine has increased the costs of cryptocurrency mining. 
Thus, reducing revenue for miners in a market where the price of digital assets prices have fallen massively.

A focus on green energy and sustainability could give HIVE an edge over its competitors and help them raise its bottom line.
The stock price ran upwards of 2500% towards the end of 2020. It then had a similar impulse in 2017, achieving nearly 775% returns.
The stock stands closer to seven multiples away from its all-time high at its current levels.
Share prices of the company have historically bottomed out near the $1 mark. The stock price recently bounced from this area to deliver nearly 200% gains over the last quarter.
Bitcoin is the most important benchmark in the blockchain market. The cryptocurrency has had a great quarter and is now nearly 60% up from its October 2022 lows.
Bitcoin's upward momentum and a weakening dollar could be part of the reason behind HIVE's recent success. 
If so, the company could gain a great deal if (or when) a new Bitcoin bull market arrives.
The penny stocks market capitalization is quite small, standing at a mere 385 million. But what's really impressive is its extremely low Price to Earnings Ratio of only 1.25x.
Hive just appointed a new Chief Executive Officer who is set to replace the current interim CEO. 
The move could set the company on a new path which is why we are keeping a close eye on this one and adding it to our watchlist!
American Lithium Corp (NASDAQ: AMLI)
AMLI is also a mining company, except this one is mining for physical assets, not digital ones. 
The miner engages in purchasing, exploring, and developing lithium resources in the Americas.
The Vancouver-based company made our list of one of the best penny stocks in Canada due to its significant growth potential.
The penny stock company operates mines in Nevada and Peru, and it does so with a strong focus on ESG. 
AMLI prides itself in responsible environmental stewardship, equality, safety in the workplace, and community values.
Lithium is important for building a green future as it's a critical metal needed to build batteries.
Research shows that the demand for lithium could grow from 559,000 metric tons in 2022 to 2 million metric tons in 2030. Unsurprisingly considering the global transition into clean energies.
As demand grows, so have prices—the price of lithium futures has risen nearly 500% since 2021. An astounding performance in a period where most investments have underperformed.
The interest in lithium has, in turn, benefited AMLI. 
The penny stock rose close to 170% from December 2022 to January 2023. Placing the shares close to 70% away from their all-time high.
On and all, shares have risen upwards of 2800% since their 2020 market bottom. This a trend that could continue into the future if the interest in Lithium can maintain its momentum.
Their mine in Peru also focuses on Uranium, a metal that has gained renewed interest since the invasion of Ukraine. 
Uranium is primarily used to develop fuel for nuclear plants, naval ships, submarines, and nuclear weapons.
Their investment in Uranium could also form a critical part of a green future if more countries adopt nuclear energy sources.
AMLI has one of the largest market capitalizations on our list at $750 million. The large cap could help the company shares be less volatile.
CloudMD Software & Services Inc (OTCMKTS: DOCRF)
The Vancouver-based company offers health technology solutions for medical clinics in North America.
The tech penny stock offers an array of digital products for the healthcare sector. 
Some include an online patient portal, cloud-based electronic health records, and, most recently, telemedicine.
Their telemedicine services announced in July 2022 include a physical health coaching service. 
The service is intended to provide remote access to personalized medical care through an app or computer.
CloudMD trades over the counter in the United States. But the company is listed in the ​​Canadian Venture Exchange in its country of origin under the ticker DOC.
DOCRF is one of the penny stocks on our list with the smallest market cap, only $45 million. 
The share price of micro-cap stocks like DOCRF tends to be more volatile than those with a larger capitalization.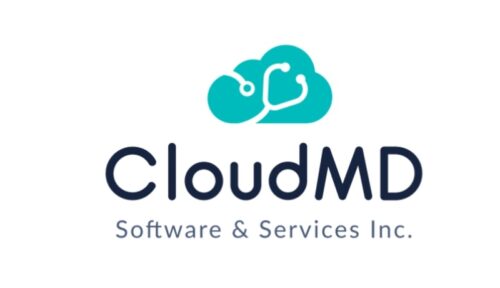 Shares of the company had an astronomical post-pandemic rise, seeing nearly 1000% returns in less than a year. 
Similar interest was seen in Teladoc Health (TDOC) —an American telehealth company and a favorite of Cathie Wood and ARK.
However, as fears of the pandemic fade from our memory, so has the interest in CloudMD from investors. 
The stock recently slid below its previous all-time low before moving back above. 
Shares now find themselves nearly at the lowest they have been, nearly at their pre-pandemic levels. 
Yet, the sell-off could offer investors an appetite for risk with a renewed opportunity to pick up the stock near its historical low point.
The telehealth market is projected to grow at a whopping 25.5% CAGR through 2027. 
The accelerated growth could help tech companies like CloudMD move upwards if the projections are accurate.
Drone Delivery Canada Corp (OTCMKTS: TAKOF)
As its name suggests, TAKOF is in the Unmanned Aerial Vehicles (UAV) business. 
The Canadian penny stock provides an all-encompassing solution that includes proprietary software, hardware, and professional services.
The company distinguishes itself from its competitors for its proprietary virtual flight management software and innovative design.
These days, drones are being used in a wide array of commercial functions that include:
Crop monitoring

Research and development

Education

Security and surveillance

Package delivery

Powerline inspection

Antenna inspections

Bridge inspections

Film and photography

Wildlife evaluation

Traffic monitoring

Firefighting
The list goes on, and new use cases for drones could appear. 
TAKOF currently serves many of these industries, including high-revenue sectors such as mining, healthcare, oil/gas, and logistics.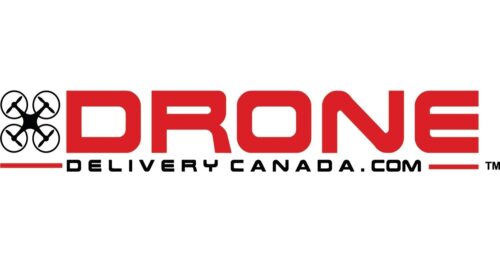 Drones are hot, and the market could soon take off. Analysts project that the drone market could expand at a CAGR of 57.5% through 2030—mind-blowing.
The UAVs manufacturer could have a bright future ahead if it's able to capture a significant market share. If so, then shares could pose to make new highs.
In fact, the stock has experienced several peaks over the years. Rising nearly 10,000% between 2016 and 2018 and then nearly 400% between 2020 and 2021.
Such volatility ranges are no surprise considering the stock's micro market cap of only $70 million. 
This is a drop in the water compared to the market leader DJI and its nearly $3 billion market capitalization.
The global commercial drone market was valued at $13 billion in 2022. 
Therefore, TAKOF only represents a very small portion of the market. Then the UAV maker could have the potential to grow exponentially if it were to capture a larger market segment.
Whether it will or not is yet to be seen, but we will surely keep a close eye on this one.
Are Canadian Penny Stocks a Good Investment?
Buying Canadian penny stocks could be a good portfolio diversification strategy for American investors.
Top Canadian penny stocks can serve as a risk management vehicle. Exposure to a different country could offer investors a way to further diversify their portfolio.
Investing in Canadian securities could also offer investors exposure to the potential benefits of the Canadian economy.
Canada has 14 trade agreements with 49 countries that give the country access to nearly 1.5 billion consumers. 
As a result of these agreements, Canadian companies gain access to nearly $60 trillion of GDP.
A healthy sum of customers and financial opportunity that Canadian companies can stand to benefit from.
Canada is also ranked as the number one most attractive country for entrepreneurs to do business in. As well as ranking as the number one country for talent attractiveness from all G7 nations.
The benefits of Canadian penny stock investing can be similar to those of investing in their American counterparts. 
Investing in most penny stocks could carry a great deal of volatility with it, which could be both risky and rewarding.
Therefore, if you want to trade penny stocks, you will probably need a high-risk tolerance to succeed.
However, penny stock traders who master the asset class could stand to gain large profits quickly. 
These fast and significant returns might not be achievable when trading large-cap stocks. Large to mega-cap stocks tend to move slower since it takes more capital to raise their bottom line.
Investors could also easily lose most or all of their penny stock investment due to high volatility.
Penny stocks trade Over the Counter (OTC) when they don't form part of a regulated exchange. 
Canadian penny stocks traded OTC might not be subject to the same regulatory standards as those traded in major exchanges. Which also poses an additional risk for investors.
As with all investments, stock trading could be risky. It's critical that investors are aware of the risks and perform due diligence before they buy penny stocks.
Now that you know more about Canadian penny stocks, you might want to add one (or more) of these to your portfolio.
FAQs
Can You Make Money with Penny Stocks in Canada?
You can make money with penny stocks in Canada in the same way that you would with any other stock. Canadian penny stocks work in a similar way to their American counterparts. However, as with all investments, there are risks associated with trading penny stocks in Canada.
How Do I Find Penny Stocks From Canada?
Buying penny stocks from Canadian companies in a US brokerage account can be done in several ways. Some are listed in US exchanges and available over the counter (OTC). There are also American Depository Receipts (ADRs), which allow US citizens to own Canadian and other foreign stocks. 
How Can I Invest $1000 in Canada?
If you are bullish on the Canadian economy, you might want to invest your money there. There is numerous way Americans can invest $1000 in Canada, including:
Buy Canadian penny stocks penny

Buy Canadian stocks

Buying exchange-traded funds (ETFs) comprised of Canadian stocks

By purchasing Canadian bonds
Is it Good to Invest in Canadian Stock Market?
Buying shares in Canadian companies could be a good investment for shareholders who believe in the country's long-term success. Investing in the Canadian stock market has many benefits, such as low corruption, high growth projections, and talent attractiveness. It could also be a good way to diversify your portfolio.
Does Canada have penny stocks?
Canada does have penny stocks in the same way that other stock markets around the globe do. In Canada, stocks below $5 are considered Penny stocks. Canadian penny stocks are listed on the Toronto Stock Exchange (TSX), TSX Venture Exchange, Canadian Securities Exchange, and NEO Exchange.