Over-the-counter (OTC) stocks offer high risk but potentially high rewards for the savvy investor. This article captures some of the best OTC penny stocks available now.
Best OTC Penny Stocks
American Battery Technology Company (OTCQB: AMBL)
The need for primary battery materials is reaching new heights as the United States continues to move toward electric vehicles.
Less than 1% of lithium, nickel, cobalt, and manganese production happens domestically, and manufacturers can't keep up with demand.
The American Battery Technology Company looks to remedy this issue by recycling lithium-ion batteries through proprietary methods.
Such a process separates and recovers each individual elemental metal from end-of-life batteries and can pull defects and waste from manufacturing facilities.
Battery materials do not degrade when recycled, allowing the company to restore these crucial components indefinitely.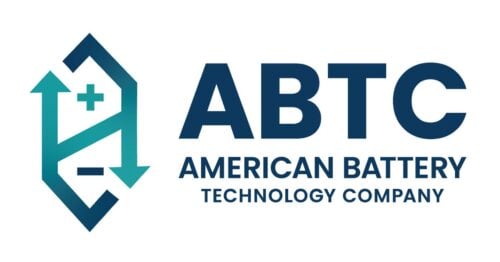 Recycling is also much cheaper than producing new battery metals, helping boost supply at a much cheaper rate.
In addition, the American Battery Technology Company seeks to limit the environmental and social impact of its recycling process.
President Biden just gave $2.8 billion to battery companies like ABTC for committing to an ESG agenda.
For a penny stock, ABTC has an impressive $476 million market capitalization.
As electric vehicles become more prevalent, the American Battery Technology Company could similarly rise to the top.
Related: The 9 Best Tech Penny Stocks To Buy Now
Good Gaming Inc. (OTCQB: GMER)
Good Gaming looks to push the traditional boundaries of entertainment through innovative means.
The company evolves the space by building digital playgrounds across multiple online platforms.
One of its primary initiatives is MicroBuddies World, a themed experience for the Roblox platform.
MicroBuddies is Good Gaming's foray into the world of non-fungible tokens.

Players can find NFT microbes that replicate and eventually grow into never-before-seen content to entice the collectible community.
Good Gaming is also extending into PFP with Genesis Collections, opening a doorway to reach the mainstream NFT community.
Other income opportunities include traditional and blockchain gaming, partnerships, and interactive media.
Although many concepts are new, the company stands on a nearly $5 million market cap.
Positioned for innovation, Good Gaming can pivot depending on the needs of the gaming community and rise as NFTs grow in popularity.
LATAM Airlines Group SA (OTCQB: LTMAQ)
LATAM Airlines is the largest airline in Latin America.
Headquartered in Santiago, Chile, LATAM delivers passengers to several destinations on the South American continent.
To bolster its presence, the airline has subsidiaries in five other South American countries and Mexico.
The company also connects North America to South America, with many flights originating from U.S. cities such as Atlanta, Boston, New York, and Los Angeles.
Its origins trace back to 1929 and the creation of LAN, the Chilean national airline.
The LATAM brand began flying in 2015 as a spinoff to reach new destinations in the Western Hemisphere.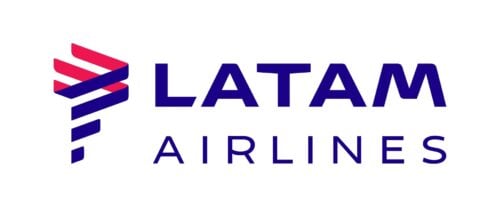 At present, Delta Air Lines controls a 20% interest in the airline, dating from a late 2019 purchase to boost Delta coverage in the Latin American market.
Including its subsidiaries, LATAM has over 300 planes at its disposal for serving the area.
LATAM continues to receive awards for its service, most recently for having the best seat comfort and catering in South America. It's also been bumped up to a four-star global airline.
Financials took a turn for the worse at the beginning of the Covid-19 pandemic, causing LATAM to file for bankruptcy.
It also lost its place on the New York Stock Exchange and is still listed on the OTC market.
LATAM shows strong financial information and has a $2.4 billion market cap as it climbs back to its former glory.
Evofem Biosciences Inc. (OTCQB: EVFM)
Evofem Biosciences creates products to improve the lives of women through innovative healthcare solutions.
Founded in 2007 in California, the company sought to fill an unmet need in women's contraception.
In 2020, Evofem launched FDA-approved Phexxi vaginal gel, a first of its kind on-demand prescription contraception.
Phexxi is completely hormone-free and is not known to cause mood swings, irritability, and depression that other products can.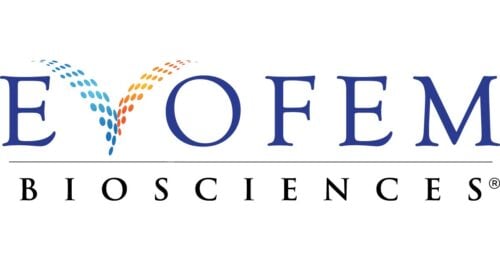 Evofem's studies show Phexxi is up to 93% effective when used 0 to 60 minutes before intercourse.
With Phexxi in production, Evofem continues to see increases in revenue numbers year over year. June 2022 saw a 225% increase in revenue from the summer of 2021.
The company has a few other medications in the pipeline for the prevention of recurrent Bacterial Vaginosis (BV) and HIV in women.
For an OTC penny stock, EVFM has a lot of liquidity and a $12.5 million market cap to pull from.
Related: The 9 Best Biotech Penny Stocks to Buy Now
Naturalshrimp Inc (OTCQB: SHMP)
Naturalshrimp uses aqua-tech to produce gourmet-grade shrimp while avoiding antibiotics or toxic chemicals.
The company's first proof of concept came in 2001 and has refined its process considerably over the last 20 years.
Proprietary and patented technology allow NSI to use common gases to stimulate energy in the water and promote the health and performance of shrimp stock.
In 2020, Naturalshrimp opened its first facility in Texas for shrimp production. It followed up with a location in Iowa in 2021.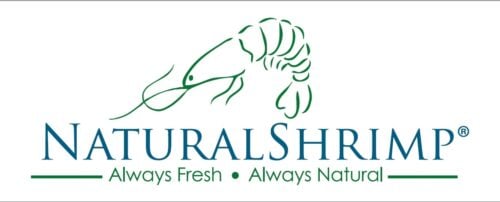 Plans call for more manufacturing plants in both the United States and Europe to accommodate international expansion.
Because its technology has such a small physical footprint, Naturalshrimp also seeks to sell water treatment products to other shrimp growth companies for additional revenue.
Still in an early stage, Naturalshrimp is establishing itself and has little income to speak of.
Naturalshrimp recently announced a merger with blank check company Yotta Acquisition Corp for additional funds and a plan to list on Nasdaq.
Grabbing a piece of SHMP now could return significant gains down the road.
Calibre Mining Corp (OTCQX: CXBMF)
Calibre Mining Corp explores for and produces gold from active mines in the North American region.
Headquartered in Canada, Calibre has complete control over mining locations in Nevada, Washington state, and Nicaragua.
With over ten years working out of Nicaragua, Calibre added its Nevada mine at the beginning of 2022.
In addition to four active locations, two additional sites Calibre has 100% ownership of are in development to expand its footprint.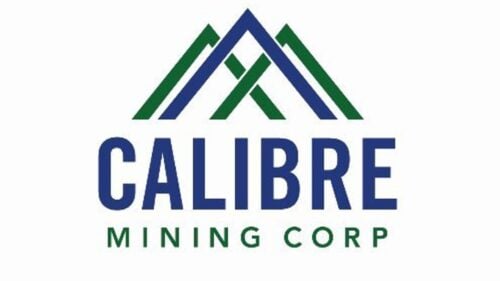 The company has over 235,000 ounces of consolidated gold, with continued production growth each year.
Recent Nicaraguan-U.S. sanctions have raised some concerns regarding Calibre's mining operations in Central America. The news brought a sharp drop in share price as investors worry over production woes.
Calibre states sanctions do not affect operations and still expects to reach production goals.
Anyone wanting to start investing in Calibre can buy in while shares are low and wait for prices to climb back up.
Revive Therapeutics Ltd. (OTCQB: RVVTF)
Revive Therapeutics is a life sciences firm dedicated to treatments for rare disorders and infectious diseases.
Founded in 2012, Revive has its headquarters in Toronto, Canada.
The company targets rare inflammatory areas with a portfolio of cannabinoids, most notably auto-immune hepatitis.
It has received orphan FDA status for treatment of other infectious diseases, including Covid-19, with the medication Bucillamine.

Phase 3 clinical trials for combatting the Covid-19 virus are in the works, with Revive eyeing approval in the future.
Revive's other drug, Psilocybin, is entering phase 2 trials to treat substance abuse disorders and neurological conditions.
In 2020, Revive acquired Psilocin Pharma Corp to add Psilocybin to its pipeline and expand into the psychedelics market.
Revive continues to make steady progress toward FDA approval on its two drugs but has no current income to speak of.
Should either one of the medications go to market, shareholders could surely benefit.
Should You Buy OTC Penny Stocks?
Over-the-counter stocks are not listed on a major exchange and instead exist as part of a broker-dealer network. In most cases, OTC stocks do not meet the requirements to be listed elsewhere.
Since most OTC securities trade for under $5, the market is ripe with penny stocks for investing.
Because companies listed on the OTC markets generally trade for low amounts, even a slight upward shift can lead to significant upside potential.
However, companies are not required to disclose financial information, leading to more risk when investing.
If you want to pick up OTC penny stocks, do thorough research and focus on companies willing to share information with the Securities and Exchange Commission (SEC).
When trading OTC securities, try to pull from the higher tier OTCQX and OTCQB markets and look for stocks with a lot of volume.
There are few growth stocks on the OTC, so the market is best suited for day traders capitalizing on volatility.
Although the prospect of low entry and limitless upside may entice newer investors, penny stocks traded on the NYSE and Nasdaq offer more stability.
Where to Buy OTC Penny Stocks
Several brokerages trade OTC stocks, but the best ones offer $0 minimum deposits and minimal fees for trading. Fidelity accomplishes both of these, where popular online brokers TD Ameritrade and Charles Schwab charge $6.95 per trade.
However, TD Ameritrade has excellent tools for beginners, and Charles Schwab allows fractional shares for folks also investing in other areas.
Final Words
OTC markets come with both opportunities and risks that can spell big gains or tough losses.
The best places to look for successful stocks are on the OTCQX and OTCQB markets, with more stringent regulations and more grounded companies.
Stocks traded over the counter can be a slippery slope for the uneducated investor, but experienced day traders with time to research can identify money-making trends.
You might also like:
8 Penny Stocks That Went Big (That You Can Still Buy Now!)
Penny Stocks that Could Explode
The 9 Best Tech Penny Stocks To Buy Now