SEO stocks play a major role in helping businesses gain a competitive advantage in the global marketing landscape.
Many may wonder, what are some of the best search engine optimization stocks to buy now? Let's look at 12 of the best below. 
Best Search Engine Optimization Stocks To Track
Wix.com LTD. (NASDAQ: WIX)
We're kicking things off with the famous website development company Wix.
Wix's lead product is a cloud-based platform that lets its users develop and manage their websites and web apps from anywhere in the world.
The company also runs Wix Editor, Wix logo maker, and Wix Payments, all of which make the company's ecosystem great for e-commerce stores.
Wix also allows its users to optimize their content for search engines.

It recently got the Israeli government's approval to extend its share repurchase scheme for six months. 
This approval comes after the former expired in December 2022.
The company plans to repurchase $110 million worth of shares during this program, and that approval covers the repurchase of the $57 million balance.
WIX stock saw peak prices during the COVID era. Since then, prices have stabilized, with the stock trading roughly at $96 as of January.
Holders can expect an increase in its share price as WIX rounds off its share repurchase program, and we can also expect WIX to record higher earnings per share when they conclude the program.
GoDaddy Inc (NYSE: GDDY)
GoDaddy is a web hosting and internet domain registering company based out of Arizona. 
Its domain registering service allows users to create a digital identity for their websites.
Last year, GoDaddy made an estimated revenue of $4.09 billion, and experts expect that number to rise to $4.35 billion in 2023.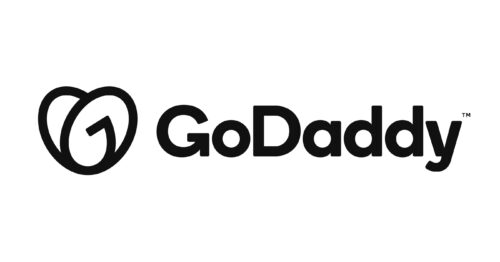 It's worth noting that the company does not currently pay dividends. 
However, hypothetical analysis shows that if it did, it would yield 0.27% at an annual payout ratio of 10%.
Yelp Inc (NYSE: YELP)
Yelp Inc is a platform that connects local businesses such as restaurants, convenience stores, and auto shops with potential customers. 
It does this using various ad tools, especially search advertising for local online audiences.
In addition to table reservation and guest management functions, the company provides other services. 
These include platforming business listings and providing local analytics to advertise these businesses to the public and to give the business owners further insight into optimizing their sales.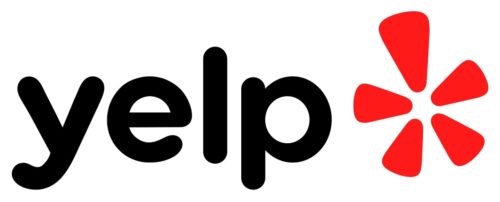 The company took a massive in back in 2020 due to the pandemic.
However, it has since recorded revenue estimates of $1 billion, with experts estimating its income to be $1.29 billion by the end of the year.
What's even more amazing is the fact that the company currently has a gross profit margin of 91.25% with a net income margin of 3.40%.
IAC Inc (NASDAQ: IAC)
Established in 1986, IAC is a media and internet company based in the United States operating worldwide.
The company offers numerous services and works using different segments for effective administration and financial reporting.
The first segment is Angi Inc which offers home services such as access to caregivers for children, pets, or the elderly.
It also has the Dotdash Meredith, Search, and Other. 

Each segment has multiple businesses registered under them, with each company having multiple brands which serve different purposes.
IAC Inc is grouped under the communication services sector and employs over 13,000 people.
Its revenue took a giant leap last year, making an estimated $5.26 billion as opposed to $3.70 billion in 2021.
Baidu Inc (NASDAQ: BIDU)
Baidu Inc is a search engine company based in China. 
Users can query the internet through the company's app while viewing relevant news and information through a demographic-specific feed and timeline called Baidu Feed.
Baidu Inc also has an Haokan app that allows users to watch short videos and other online utility services such as Baidu Knows, Baidu Maps, and Baidu Healthcare Wiki.
The company is also rumored to have a ChatGpt-like bot in the works, which they plan on releasing in March.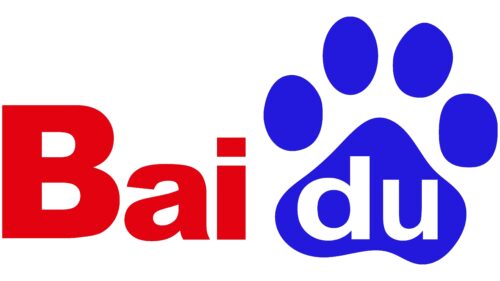 As of early February, Baidu stocks were trading at about $143. 
The company has also recorded steady revenue growth in the last years, with year-over-year growth of 1.66%. 
Experts estimate it to make a high revenue of 20.18 billion at the end of the year.
Thryv Holdings (NASDAQ: THRY)
Next up on the list is Thryv Holdings, a software solutions company committed to giving small businesses a boost in local market competition.
To execute this mission, Thryv has three major segments.
The first is Thryv, a flagship software that provides business owners with management tools and analytics to help them compete with larger businesses regarding information and organization.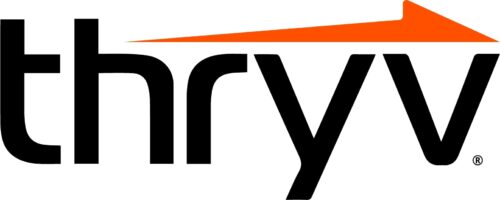 The second segment is known as Additional Solutions, which uses analysis and directory tools to push these businesses to local customers.
Lastly, the Local Business Automation segment increases the online presence of local businesses by offering them tools such as website builders and customer interaction tools.
THRY currently has a market cap of $844.99 million and an enterprise value of $1.33 billion. 
It has a gross profit margin of 64.48% but does not, however, currently pay dividends.
HubSpot Inc (NYSE: HUBS)
Like Thryv, HubSpot Inc is a software company that provides customer relationship management platforms to local business owners.
It provides businesses with all the software, integrations, and resources they need to excel in the market.
HubSpot has five hubs, each with its unique features. 
The first hub is the Marketing Hub which grows organic traffic and customer base using features such as lead generation, marketing automation, and analytics.
Second is the Sales Hub which provides advanced customer relationship management, meeting scheduling, and payment systems.

Its Service Hub provides ticketing, customer feedback, and a knowledge base.
The company also has an Operations Hub with features like data syncing, programmable automation, and data quality automation.
Lastly, its Content Management Software Hub provides website themes and SEO recommendations.
HUBS traded on the NYSE at about $360 as of January 2023. 
It currently boasts a year-over-year revenue growth of 37.79%, and experts estimate a revenue generation of $2 billion at the end of the year.
Cimpress PLC (NASDAQ: CMPR)
Founded in 1994, Cimpress PLC is a commercial printing company based in Dundalk, Ireland.
It currently helps businesses form a brand identity through its mass product customization services.
Cimpress is more than just a printing company, though.
Its focus is instead centered on mass customization services.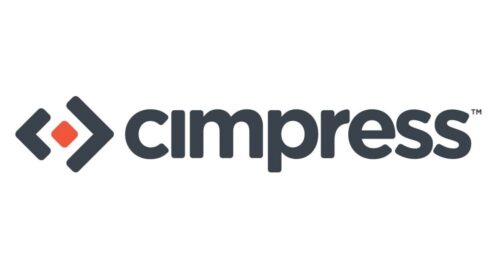 As such, it actively seeks long-term investors and partnerships with the expectation that shareholders will conduct themselves as company owners by maintaining its values.
The company operates in five segments: Vistaprint, PrintBrothers, The Print Group, National Pen, and All Other Businesses. 
It operates internationally but mainly in North America and Europe, employing over 15,000 staff in the process.
Last year, CMPR made a revenue of $2.89 billion, and analysts expect that number to rise to and exceed $3 billion in the next couple of years.
Deluxe Corporation (NYSE: DLX)
Deluxe Corporation also belongs to the commercial printing industry. 
It provides check printing and business services by offering customized checks and forms, website development and hosting, email marketing, search engine optimization, logo design, customer acquisition, fraud prevention, and data analysis services.
Deluxe Corporation caters to individuals, small businesses, and financial institutions.
It operates through four segments: Payments, Cloud Solutions, Promotional Solutions, and Checks.

The company also offers treasury management solutions, including remittance and lockbox processing, payment processing, and paperless treasury management solutions.
Clients also have access to its fraud and security services, web hosting and design services, and data-driven marketing solutions, amongst other products.
DLX, as of January, was trading at an average of $20 on the NYSE.
It recorded a revenue of $2.24 billion last year, and unlike most of its competitors, it pays dividends, recording a yield of 5.87% and an annual payout of $1.20 on a ratio of 29.48%.
Semrush Holdings (NYSE: SEMR)
Semrush Holdings is an application software company grounded in the information technology sector.
Having been founded in 2008, it is a relatively new establishment with just over a thousand staff and headquarters in Boston, Massachusetts.
The company provides online visibility management services to clients across the globe using its software as a service (SaaS) platform. 
Semrush is essentially an all-in-one stop for search engine marketing.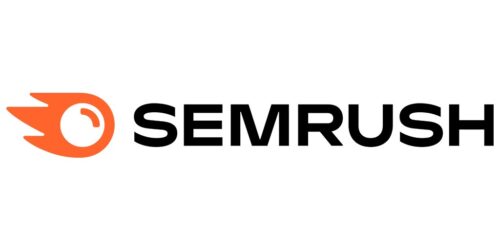 It assists marketers and publishers in optimizing their websites for consumer discovery via popular search engines.
It also offers a SaaS platform that helps businesses improve online marketing efforts.
SEMR has a gross profit margin of 79.88% and generated an estimated revenue of $253 million last year, with that figure expected to increase by 22% to about $309 million this year.
The company's estimated value is $1.19 billion, with a market cap of $1.44 billion and no recorded debt. 
It does not, however, currently pay dividends.
SimilarWeb (NYSE: SMWB)
Another relatively new establishment is SimilarWeb, which was founded in 2009.
The company provides digital research intelligence solutions that enable relevant personnel to analyze performance against competitors and market leaders. 
It does this by reviewing market trends, analyzing consumer behavior, and conducting more profound research into specific companies.
SimilarWeb has its headquarters in Israel but operates out of six continents employing over a thousand people in the process.

It analyzes over 1 billion search terms, 100 million websites, and 2.7 million mobile apps for 3 million brands across 210 industries.
SMWB sold for an average of $6.90 on the NYSE back in January 2023.
It has year-over-year revenue growth of 46.62% and has recorded an estimated revenue of $192.48 million since last year, with that figure expected to rise to $232.47 million this year.
Globant, S.A (NYSE: GLOB)
Globant S.A. is an IT consulting firm based in Luxembourg.
It employs over 26,000 people worldwide and has branches across Europe and the Americas.
Its mission is to aid businesses in reinventing themselves using its unique blend of software engineering, innovation, and design.
Globant offers e-commerce services such as revenue management and user experience services. 

It also provides various services, including digital lending, commercial effectiveness, and post-merger integration.
GLOB closed in January 2023 on the NYSE, selling for $162.
In 2021, the company generated $1.3 billion in revenue, and experts estimate that figure to be north of $2 billion by the end of 2023.
Are Search Engine Optimization Stocks a Good Investment?
SEO, or search engine optimization, is the process of optimizing a website or web page to increase its visibility in Google or other search engines like Bing.
It is an important facet of any digital marketing strategy, as it helps to increase a site's traffic and leads.
It also helps companies generate revenue through various services, such as pay-per-click advertising, link building, and content marketing.
As SEO becomes increasingly important to businesses, the demand for quality SEO services and tools increases, which can cause SEO stock prices to rise.
In other words, we consider SEO stocks good investments.
After all, investing in SEO stocks allows investors to benefit from the growing demand for SEO services across the digital marketing space.
FAQs
Is SEO Worth Investing In?
There are two sides to this question. The investor point of view and the business point of view. For investors, it's fair to say that SEO stocks are worth investing in due to the growing demand for SEO services worldwide. For businesses, we would go as far as saying that any business that doesn't invest in the SEO arm of their operations is leaving a ton of money on the table.
Is SEO Still Profitable?
Yes, SEO is still incredibly profitable for businesses that use a successful SEO strategy that lets them appear on search results.
Will SEO Exist In Five Years?
As long as the internet and search engines exist, then it's not farfetched to say that SEO could be around for a very long time, certainly well beyond the next five years.