Miso Robotics is leading the way in the restaurant industry with automated food prep.
Is there a way to grab some shares of Miso Robotics stock? Read on to find out.
Can You Buy Miso Robotics Stock?
Currently, Miso Robotics stock is not up for grabs on public markets. The company has chosen to keep things private for now.
Over the last five years, Miso Robotics has launched five funding campaigns offering stock for capital investment. 
While these are private, Miso has been known to open these opportunities on its website.
Each has a short investment window, a required minimum investment, and a target raise amount. 
If you want some Miso Robotics stock, be sure to watch for signs of a new funding round or mention of an IPO.
About the Company
Miso Robotics is revolutionizing quick-service restaurants through a series of robotic food preparation machines. 
The company launched in 2016 specifically to make restaurants safer with the help of artificial intelligence.
Each product combines Miso AI with a compact robotics framework deployable in nearly any commercial kitchen. They fuse with a restaurant's point-of-sale system to save time and effort.
Its Flippy 2 is a robotic arm engineered to fry just about anything. 
The unit detects food items and can make food to perfection every time.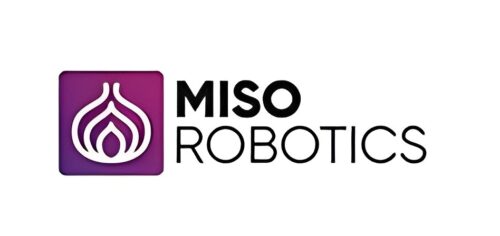 CookRight Coffee uses an artificial intelligence-powered system to monitor key metrics and produce the perfect cup of joe. 
Miso is also rolling out Sippy, a POS-integrated automatic beverage dispenser ideal for high-volume restaurants.
The robotics producer already has a dozen published patents while continuing to innovate new designs. 
Machines have already found their way into several restaurant industry staples, such as White Castle, Buffalo Wild Wings, Caliburger, and Jack in the Box.
With 1.2 million restaurants in the United States alone, there's a lot of real estate for Miso Robotics to get into. 
The international restaurant industry with commercial kitchens expands this number to over 20 million.
When it comes to robotic food preparation, the sky's the limit. 
Miso Robotics could easily evolve beyond the restaurant industry and find its way into schools, prisons, and any other facility with a commercial kitchen.
Who Is the CEO?
Miso Robotics' current CEO is Mike Bell. He stepped into the role in August 2020, taking over for co-founder Buck Jordan.
Bell has a lot of experience with startups. He's spent the last 20 years as a senior or chief executive in several early-stage companies.
Among his past roles are Encore Software and Software.com, two companies he founded and led for several years.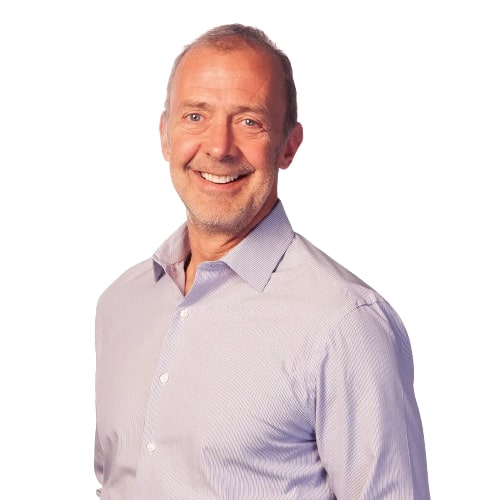 Before Miso Robotics, Bell acted as president of Infrascale.
Mike is crucial in raising the capital needed to scale and grow in these organizations. 
His knowledge also revolves around building leadership teams and setting up operating metrics.
Revenue
According to the Securities and Exchange Commission (SEC), Miso Robotics' operations statement from 2020 listed annual revenue at $300,000. 
The team has had considerable success since then.
Current estimates put revenue numbers closer to $3 million per year. Some researchers push that value up closer to the $10 million mark.
Miso Robotics has a financial info tab on its site, which is potentially worth checking from time to time. 
There's currently no financial information listed.
Net Worth
Similar SEC filings put Miso Robotics at a book value of around $6.5 million as of June 2021. 
This information comes from unaudited financial statements Miso Robotics shared around that time.
In a recent round of funding, Miso Robotics came at investors with a $500 million valuation. At the rate Miso Robotics is growing, its net worth could reach $323 million by 2028.
How to Invest in Miso Robotics?
Stock Ticker
I admittedly wondered what Japanese soup miso had to do with a robotics company. 
The company's name actually comes from the French "mise en place," meaning "everything in its place."
If they wanted to, the top dogs at Miso Robotics could snag the MISO or MIS ticker. 
The team could instead choose to pursue something like MIRB or MRBT that combines its full name.
Stock Price
Miso Robotics has had a series of funding rounds over the last few years. Each one is handed off stock in exchange for an investment into the company.
Preferred shares sold for roughly $60 a piece during a funding run not too long ago. 
Since then, Miso announced a seven-for-one stock split. This means each share of preferred stock becomes seven shares of common stock.
In its Series E campaign, shares of common stock were on the table for right around $11. Miso Robotics asked for a minimum investment of $995.40 to get involved.
Competitors You Can Invest In?
So you can't invest in Miso Robotics stock right now. So below are some companies in the robotics industry that have already gone public.
Rockwell Automation Inc. (NYSE: ROK)
Rockwell Automation is an American provider of automation tools. The company's mission is to improve quality of life through intelligent manufacturing.
It already has robots in more than 20 areas, from aerospace to print and publishing. 
In the food and beverage industry, artificial intelligence can handle mundane food preparation tasks.
Bakeries and beverage makers can automate production lines and reduce product variability. 

With breweries and dairy farms, Rockwell's robotic food preparation machines can mix products perfectly every time.
While reducing the strain on laborers, these robots serve to maintain food safety, reduce energy costs, and improve overall yield.
Across the board, Rockwell continues investing in organizations to help it innovate and reach new industries. It recently purchased CUBIC, a company with expertise in structural design and power systems.
Rockwell Automation had a good 2022, seeing consistent revenue and earnings per share jumps. 
Share prices are up significantly over the past five years, and the company hands investors a quarterly 1.67% dividend yield.
Teradyne, Inc. (NASDAQ: TER)
Teradyne's designs automate two critical elements of automation. The company launched under the careful watch of two MIT students in 1960.
It began by creating electronic test equipment in high-volume production. 
Today, it develops robots to automate tasks while still building testers to check the reliability of electrical components.
Improving these areas help deliver a faster return on investment by quickly bringing successful products to the market. 
Teradyne's customers come from companies of all sizes in diverse fields.

The Teradyne team works from concept to final product, fully able to create custom designs specific to business needs. 
With hands in every step of the process, Teradyne ensures its robots and test equipment work as intended.
To date, Teradyne's most prominent customers are Intel, IBM, Samsung, and Texas Instruments.
Teradyne is currently on track to see share price gains in 2023. 
Analysts are somewhat cautious about semiconductor shortages, but a 0.4% dividend shows the company has a solid foundation.
Azenta (NASDAQ: AZTA)
Azenta has been a provider of automated manufacturing equipment since 1978. Today it's one of the leaders in the industry on a global scale.
All robotic products fall under the Brooks Automation banner. Azenta also has a life sciences division.
The company's services cover semiconductor automation, contamination control, clean storage solutions, and collaborative robots. Brooks solutions already span the globe.
These collaborative robots work side by side with humans to simplify tasks without either party slowing down. 

They're made to be inherently safe from the beginning through force limitation.
While Brooks Automation's robots have yet to make their way into the food industry, such a move should not be a significant leap. 
Each machine can handle specific operations without cluttering up a busy commercial kitchen.
With all its entities falling under one stock ticker, AZTA has some real potential. 
It has strong financials and looks to be trending in a positive direction.
Should You Invest if Miso Robotics Goes Public?
If you're hoping to put your money where your mouth is, Miso Robotics could be a lucrative investment opportunity.
Miso Robotics is a pioneer in the field of robotic food preparation in commercial kitchens. 
Its robotic arm can assist chefs with deep-frying potatoes to perfection with thermal detection AI and machine learning.
The company is already involved with popular quick-service restaurants but holds a tiny portion of the industry. 
The amount of scaling Miso Robotics can do is completely off the charts.
Millions of high-volume restaurants worldwide have commercial kitchens suitable for the Flippy 2 or Flippy Lite. 
In many cases, these machines are malleable to the kitchen's layout.
Let's not forget the Cookright Coffee and Sippy that can also address beverage orders. 
These devices allow a foray into a whole new realm of services.
Restaurant sales eclipsed $898 billion in 2022 and show no sign of stopping. This figure doesn't include global numbers Miso Robotics could get involved in.
Labor shortages across the restaurant industry could increase demand for robotic kitchen staff. 
Since the pandemic, restaurants have been struggling to keep employees on board.
Employee shortages result in shutdowns and lost hours. Using robots to pick up the slack could bring in more revenue.
Miso Robotics could also venture into other areas supplying food, such as schools, prisons, or office buildings. Why stop at restaurants when there's so much more out there?
For all that Miso Robotics has going for it, there are risks involved.
Robotic food preparation is a brand-new area with a long road ahead. Artificial intelligence is still in its infancy as well.
Right now, the company offers 24/7 customer support for its products. How will this team keep up as demand rises?
That said, Miso is one of the fastest-growing robotics companies out there. 
If Miso goes public, making food could make investors some money.
Will It Go Public with Miso Robotics IPO?
At the time of writing, Miso Robotics has made no announcement about going public. 
The company seems to be working through fundraising campaigns, offering limited chances to get a piece of robotics stock.
The recent stock split puts common stock shares at a more apt price point. Such a move could indicate preparations for an IPO.
Keep an eye out for news on Miso Robotics stock. Shares could become available at any time.
Final Thoughts
Miso Robotics has all the makings of a solid investment opportunity. 
The company continues to do well for itself, getting into big chains like White Castle and Jack in the Box.
As it expands its restaurant presence, the team is constantly developing new machines to perform tasks with other foods. 
Miso has its eyes set on the international market as well.
Signs could be pointing toward an IPO shortly down the road, so investors will want to keep an eye on the news.
If Miso Robotics continues along its current trajectory, its future could be quite substantial.