Eric Wade is getting a lot of attention thanks to his ground-breaking crypto research service, and our readers want to know if his work lives up to the hype. Our Crypto Cashflow review will put Eric Wade's service to the test so you can decide if it's really worth your time.
Crypto Cashflow Review: Overview
Crypto Cashflow is a brand-new research service from Stansberry Research and crypto expert Eric Wade.
Members receive a new issue of the Crypto Cashflow newsletter on the first Wednesday of each month.
Subscribers receive all of Eric's new recommendations, supporting research, market analysis, and other pertinent info.
Crypto Cashflow's latest offer also includes several additional perks like bonus reports and a substantial membership discount for new subscribers.
According to its page on Stansberry's website, Crypto Cashflow is on the "very speculative" side of the risk spectrum, meaning the service accepts greater risks in return for the chance at greater rewards.
The Crypto Cashflow portfolio, which launched in July with 10 recommendations, will eventually hold about 20 open positions at a time.
These positions have a typical holding period of about two years and tend to focus on income-producing crypto plays.
Stansberry's Crypto Cashflow page says new members should have about $1,000 to get started.
Those are the basics behind Crypto Cashflow, but we're just scratching the surface.
Next, who is Eric Wade and does he have what it takes to lead this service effectively?
>> Already sold on Crypto Cashflow? Sign up now to save 50% <<
Eric Wade Review
Eric Wade is one of Stansberry Research's resident crypto experts.
He currently works as the editor of Stansberry's two flagship crypto services, Crypto Capital and Crypto Cashflow.
Wade started out as an internet entrepreneur and investor.
He began trading futures contracts and stocks in college, and his experience ultimately led him to work as a certified financial manager at the largest retail brokerage in America.
Aside from his workaround financial markets, Eric Wade has also enjoyed an enviable business career.
He's found success as an angel investor, movie scriptwriter, and through various other ventures.
Eric Wade got involved in the cryptocurrency space early.
He began mining Bitcoin and Ethereum well before digital currencies attained widespread notoriety.
When public interest in blockchain technology began to grow in 2016 and 2017, Wade began mining dozens of other cryptocurrencies as well.
According to his bio on Stansberry's website, several of Eric Wade's cryptocurrency picks have had tremendous success.
For example, Crypto Capital subscribers had the chance to make gains of more than 1,000% in both Terra and Band Protocol, and more than 900% in both Frontier and Binance Coin.
Is Eric Wade Legit?
Eric Wade is a legit guru with a wealth of valuable insights on crypto.
He seems like he is well qualified to lead Crypto Cashflow.
Wade has extensive experience with cryptocurrencies and the stock market, as well as a keen eye for business.
Eric Wade Net Worth
Eric Wade's net worth is not public knowledge.
We'll update you as soon as this changes.
Considering his multiple income streams and the fact that he was an early adopter of Bitcoin and Ethereum, he could be worth quite a bit.
But there's no way to tell for sure.
Now that you know more about Wade, let's take a close look at Crypto Cashflow's publisher.
Who is Stansberry Research, and should you trust them?
>> Join Crypto Cashflow to access Eric Wade's research now <<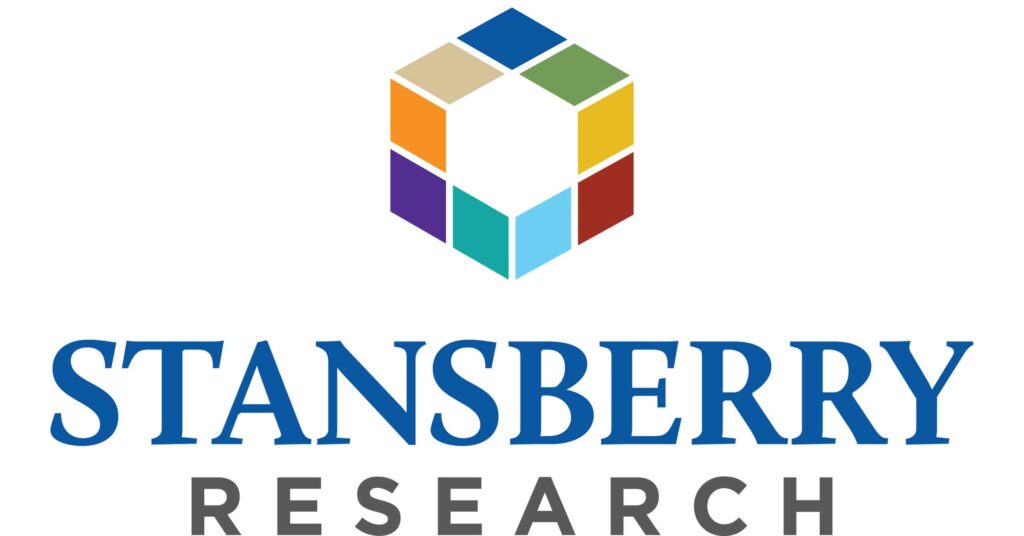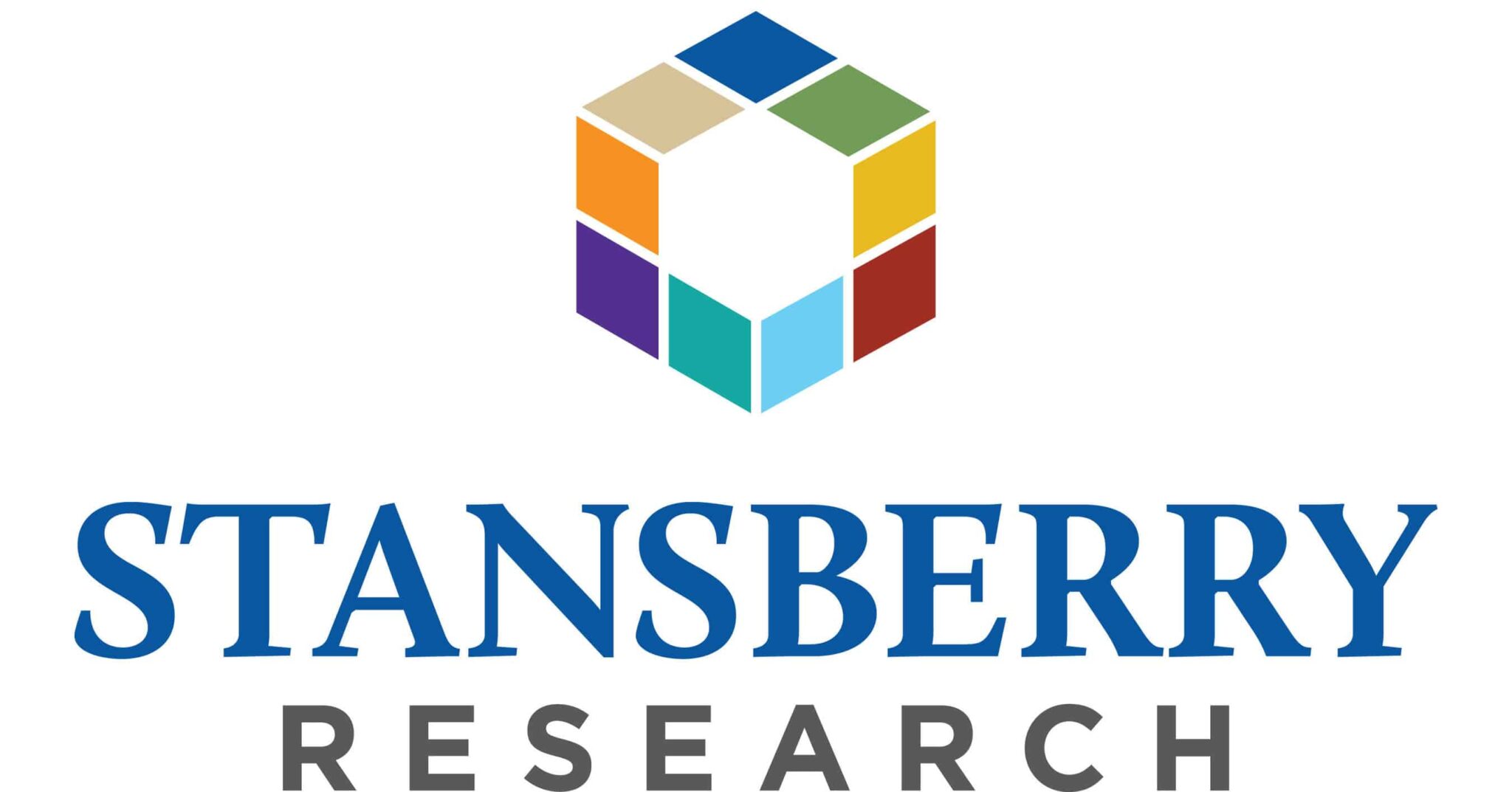 Stansberry Research Review
Stansberry Research is a leading retail research outfit with more than two decades of experience.
The company first opened its doors in 1999, and it grew in leaps and bounds over the years.
Today, it's one of the most prominent names in the financial research sector.
The firm operates several specialized research services, including Crypto Cashflow and many more.
Hundreds of thousands of subscribers read Stansberry Research's work in more than 100 countries, and it's one of the best-known names in the industry.
Stansberry is known for publishing affordable, high-quality research designed for everyday folks.
The firm is based in the US, and it offers satisfaction guarantees on many of its services.
Crypto Capital is one of the more recent additions to the Stansberry family, but the service maintains its publisher's commitment to quality research and first-class customer service.
Crypto Cashflow: The Crypto Cash Summit Review
In Eric Wade's latest presentation, he warns that the US dollar and other notable fiat currencies could be headed for a major crisis that could derail the entire global financial system.
The US government has been spending money at a breakneck pace, and much of it was created out of thin air.
According to the Crypto Cash Summit presentation, roughly 26% of the money in the US economy was printed in February 2020.
Worse yet, many people are already feeling the effects of a weakened dollar.
Inflation recently hit 30-year highs, and the federal government is running out of options.
Interest rates are also very low, so many investors are having tremendous difficulty getting a solid return on their cash.
The outlook seems pretty grim, but you shouldn't give up hope just yet.
Eric Wade believes he has discovered a unique strategy that could help millions of people overcome this dilemma.
This approach has two benefits.
First, you can avoid some of inflation's negative impacts by moving your money out of the US dollar.
Secondly, you can tap into higher yields than what's typically available in this environment.
>> Get the Crypto Cash Summit research here <<
The Answer
In response to the growing fiat currency crisis, Eric Wade has developed a unique strategy for generating income with crypto assets.
For many people, Bitcoin is the first crypto that comes to mind, but Eric Wade believes there are bigger opportunities at hand in the crypto market.
Though, he reveals the benchmark crypto is still "intricately tied to this opportunity."
According to Wade, the crypto income market is where the real action is.
This subset of the digital currency typically offers much better yields than conventional income plays, and the sector is currently trading at a discount after a mid-year pullback.
Eric Wade believes that the pullback amounts to a window of opportunity for people who are interested in generating income with their cash.
The latest Crypto Cashflow deal focuses squarely on this potentially lucrative corner of the crypto market.
Under this deal, new members get a discounted rate and tons of additional bonus research covering the topic.
Keep reading our Crypto Cashflow review for a more detailed breakdown of this offer and more insights into the service.
What's Included with Crypto Cashflow?
12 monthly issues of the

Crypto Cashflow Newsletter

How to Generate Annual Income of 8%+ WITHOUT the Volatility of Cryptos

How to Generate Annual Income of 9% AND Earn Capital Gains Of 2,500%

This 35% Income Stream Could Soon Pay You 700% Per Year

The Ultimate Crypto Cashflow Guide

100% Satisfaction Guarantee
>> Join Crypto Cashflow to access these features now <<
Crypto Cashflow Newsletter Review
The once-per-month Crypto Cashflow newsletter is the backbone of the service.
It's where you'll find all the latest research and recommendations from Eric Wade and his team.
You get a new issue of the newsletter on the first Wednesday of each month, and it comes jam-packed with valuable information and up-to-the-minute insights.
You'll learn a lot about decentralized finance by reading the Crypto Cashflow newsletter regularly.
Eric's work with crypto and capital markets gives him unique insights that few gurus can match, and Crypto Cashflow gives you the opportunity to learn from his expertise.
The Crypto Cashflow newsletter delivers everything you'd expect from a premium research service and then some.
It uses a very digestible, easy-to-read writing style, and it's an all-around great read for anyone with an interest in crypto markets.
Crypto Cashflow Review: Special Reports
The latest Crypto Cashflow offer includes an extensive collection of bonus reports.
Here's what you get when you sign up.
How to Generate Annual Income of 8%+ WITHOUT the Volatility of Cryptos Review
The first special report focuses on Eric Wade's five favorite recommendations for high-yielding crypto plays.
These crypto assets could be ideal destinations for your cash.
As the title states, these recommendations have the potential to earn 8% yields through dollar-backed stable coins.
Stablecoins are designed to maintain consistent exchange rates with an underlying asset.
They can be tied to the value of the US dollar, other fiat currencies, or other assets.
You should look at this report first if you're looking for stable yields in lower-risk assets.
How to Generate Annual Income of 9% AND Earn Capital Gains Of 2,500% Review
This research report includes extensive details on four additional opportunities in the crypto space, including a strategy that could earn yields of 9% and produce substantial returns.
As you may have guessed, these picks carry slightly more risk than those featured in the first report, but they also offer a chance at substantially greater rewards.
According to Eric Wade [VSL transcript], one of these picks includes a small cryptocurrency that has the potential to skyrocket 1,000% over the next 12 months and 2,500% over the long term.
Those types of returns would be a welcome relief for just about anyone in this yield-starved environment.
We count this report as another valuable addition to this deal.
This 35% Income Stream Could Soon Pay You 700% Per Year Review
A 35% income stream might sound hard to believe, but Eric Wade could be onto something with the strategy outlined in this report.
This approach foregoes stablecoins in favor of more aggressive crypto plays.
According to Wade, the strategy utilizes a token that powers six of the best crypto decentralized finance projects on the market.
Wade believes this crypto could give the chance to produce gains as high as 20X and generate annual income worth 700% more than your additional deposit over the next 12 months.
This could be the most high-potential strategy of all the special reports.
It offers a unique combination of growth and income that few crypto plays can match.
>> Join Crypto Capital now for instant access to these bonus reports <<
The Ultimate Crypto Cashflow Guide Review
The fourth and final report lays out the groundwork for your future success in the crypto space.
It explains everything you need to know to jump into the crypto market right away.
Think of this report as your introduction to the space.
It gives you the foundation you need to succeed and goes well beyond the scope of what you can find on Google.
100% Satisfaction Guarantee
Like most Stansberry Research services, Crypto Cashflow offers a satisfaction guarantee for new members, but there is some fine print.
New subscribers have 30 days from the time they sign up to review Eric Wade's research and try out their Crypto Cashflow membership.
However, there's one notable catch.
Crypto Cashflow doesn't offer cash refunds with this offer.
Instead, you'll have to settle for credit on other Stansberry Research services.
Many Stansberry services offer money-back guarantees, but Crypto Cashflow is a special case.
As one of Stansberry's top-tier services, Crypto Cashflow features extremely valuable research through its newsletter and bonus reports.
With research this valuable, there's a significant potential for dishonest actors to take advantage of a cash refund.
A full cash refund would allow users to sign up, read the reports, cancel, get their money back, and still make money with the recommendations.
Although a cash refund would certainly be preferable, it's understandable why Stansberry Research limits its satisfaction guarantee to store credit, so we won't give them too much grief for it.
>> Take advantage of Stansberry's 60-day satisfaction guarantee here <<
Pros and Cons of Crypto Cashflow
Crypto Cashflow is great, but nobody's perfect.
Here are Crypto Cashflow's most notable pros and cons:
Pros
Four special reports included with the

Crypto Cash Summit

deal

Digestible monthly newsletter featuring insightful analysis

Enjoy a 50% discount with

Crypto Cash Summit

Eric Wade and his editorial team are experienced and talented

Provides detailed insights into decentralized finance

Step-by-step blueprints for high-yielding crypto plays

Get 10 recommendations through the included reports

Professional-grade crypto guidance

Targets high-yielding crypto plays
Cons
May be price prohibitive for some

No cash refunds
>> Join Crypto Cashflow to get instant access to these benefits and more <<
Is Crypto Cashflow Right for Me?
Crypto Cashflow appeals to a wide audience, but it's a particularly good fit for these types of people:
Yield Seekers
The Crypto Cashflow program is focused on high-yielding opportunities in crypto.
With many savings accounts yielding lower than 1%, it's difficult to get a decent return on your cash.
Crypto Cashflow's outside-the-box crypto plays could be your ticket to solid returns.
Crypto Bulls
The cryptocurrency space has a lot of potential, but it's a feast or famine market.
You can't just throw a dart at the board and hit winners, so you need expert guidance if you don't want to spend endless hours researching random altcoins.
Speculators
Crypto Cashflow ranks on the higher side of the risk-reward spectrum, so it's a good fit with a speculator's risk appetite.
Of course, there are always risks to consider, but these crypto recommendations could help generate a steady cash flow… and some could skyrocket over time.
Crypto Cashflow Review by Members
You've heard our take, but what do members say? These are some reviews of Eric's work that were featured in the Crypto Cash Summit presentation:
>> Sound like a good fit? Click here to save 50% <<
We pulled these from the Crypto Cashflow presentation, so keep that in mind.
However, these examples give you some background on these members' experiences with the service.
How Much Does Crypto Cashflow Cost?
Crypto Cashflow is a top-tier service, so it has a much higher price point than Stansberry's entry-level services.
A one-year Crypto Cashflow membership costs $5,000.
It's not cheap, but it could be a good investment if you take full advantage of the program.
Fortunately, you can get a substantial discount under the Crypto Cash Summit deal.
The Crypto Cash Summit Discount
If you sign up for Crypto Cashflow now, you can save $2,500 off the full sticker price.
The discount cuts the price in half and brings the total cost down to $2,500 for your first year.
It's an excellent discount, but there's no telling how long it will last.
If you want to take advantage of the deal, you should make your move soon.
>> Save 50% on Crypto Cashflow here <<
Is Crypto Cashflow Worth It?
Crypto Cashflow isn't for everyone.
It's a niche service that focuses on very specific opportunities, and it requires an intelligent and focused editorial team staffed with crypto experts to get the job done.
As a result, the membership expense is higher than other services.
The cost may be too high for those working with a smaller budget.
However, the Crypto Cash Summit discount reduces the cost substantially and makes the service an even more attractive option for committed users.
Eric Wade and the Crypto Cashflow team are extremely talented, and they could lead you to great cash flow opportunities, along with some of the highest-potential crypto plays on the market.
In the right hands, this type of research can be an absolute game changer.
There may be some sticker shock at first glance, but, upon a deeper inspection, you can quickly see why this service is such a hot commodity.
It's virtually impossible to find such high yields with conventional assets, and crypto is an extremely complicated space.
Crypto Cashflow's team of crypto-savvy researchers combs the market for countless hours to find the best possible picks for their readers.
Crypto Cashflow Review: Final Verdict
Eric Wade is on to something big with Crypto Cashflow, and the Crypto Cash Summit is a particularly excellent deal.
The bonus reports alone contain 10 crypto opportunities to generate steady cash flow and the chance for big gains.
You also get the newsletter and a wealth of additional research and insights.
As an elite Stansberry Research service, Crypto Cashflow requires a substantial upfront investment, but the costs are understandable given the exclusive, high-value nature of the research it provides.
If you're on the fence, remember that the service comes with a 30-day satisfaction guarantee, so you can take it for a test drive.
You can get a dollar-for-dollar credit as long as you notify Crypto Cashflow support before the 30-day guarantee expires, and you save substantially with the Crypto Cash Summit discount.
If you've been looking for solid returns in today's yield-starved market, Crypto Capital could be a perfect match.
>> Thanks for reading our Crypto Cashflow review. Claim your discount here. <<