E-commerce is rising, with companies like Shopify and Amazon giving retailers a run for their money. But are the good old days of department store shopping a thing of the past? Let's have a look as we examine the best department store stocks to buy right now.
Best Department Store Stocks
Macy's Inc (NYSE: M)
Macy's is an omnichannel retail organization with roots dating back to 1858. The luxury department store is one of the best-known in the country. 
In fact, it's safe to say Macy's is partly responsible for shaping the retail landscape in the United States.
Through its retail locations and eCommerce platform, Macy's offers a wide range of items. Some of them include apparel, home goods, and beauty products.
The rise of eCommerce has provided difficult challenges for the massive retailer. The retailer initially remained conservative about the space, but they have recently responded to the online threat.
M's take on an online store is a curated marketplace called Market by Macy's. The marketplace offers customers an elevated online shopping experience.
Instead of just selling products, Macy's has integrated several attractive perks to enhance the experience. 
When visiting the online shop, shoppers will find a mix of convenient services, events, and the latest fashion trends.
The department store chain has beaten analyst EPS expectations over the past four quarters.

This includes exceeding expectations by more than 170% in the third quarter of 2022. It also achieved 18% more in the fourth quarter of the same year. 
But despite beating analysts' estimates, the company fell short of beating almost all income metrics YoY. 
Macy's reported a 28% decline in net income and 4.5% in revenue compared to the previous year's time.
A significant change catalyst is on the way for the company as its CEO, Jeff Genette, will soon retire. Thus, opening space for new blood to flow through the veins of the massive retailer.
Macy's shares are far from their glory days when the stock reached an all-time high of nearly $80. 
But the range the company has been trading on could still offer investors compelling returns for entering at good levels. 
Whether the price of multi-year consolation will break upward or downward is still to be seen. 
However, the company's investment in eCommerce and century-old expertise make Macy's an attractive department store investment.
Walmart Inc (NYSE: WMT)
Walmart is one of the world's largest retailers and department stores—which the company gracefully calls supercenters.
The company's supercenters are a consumer goods one-stop shop for the everyday retail needs of households around America. 
Their selection includes everything from food to electronics, fashion apparel, home furnishings, sporting goods, and more. 
Sam Walton's market might have started as a small retailer in Arkansas. But Walmart has come a long way since expanding to over 10,500 locations in 20 countries.
The mega-retailer is one of the most important businesses globally. Holding bragging rights as the largest company by revenue in the world.

The department store stock brought close to a mind-blowing $600 billion in 2022. To put that into perspective, that's close to $100 billion more than Amazon and $50 billion more than Saudi Aramco. 
The company's push into the eCommerce space, coupled with bullet-proof business models, is partly behind its monumental success. Walmart's model focuses on offering lower prices by leveraging its scale.
Its unparalleled success has also translated into shareholder success. Shares of the company have been in an uninterrupted uptrend for what seems like forever. 
The company consolidated for most of the early turn of the millennium. But shareholders have seen their investment nearly 3x since the early 2000s.  
Home Depot Inc (NYSE: HD)
Home Depot is not exactly what might come to mind when thinking of department stores. But the home improvement retailer fits the bill.
This department chain offers customers an array of product categories. Those include tools, construction products, plumbing supplies, appliances, and services, including fuel and transportation rentals.
The iconic orange branded story is also the leading home improvement retailer in the United States. 
The company's sales soared during the pandemic, partly due to Americans taking the opportunity to remodel their homes and build home offices.
Access to cheap credit also helped the home remodeling segment surge, providing capital for homeowners to turn to a home makeover.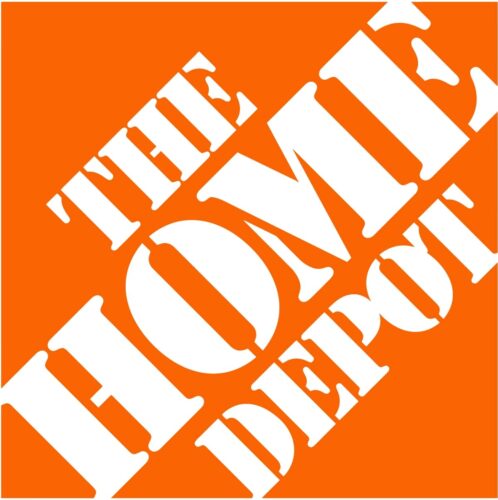 A strong housing market is also partly behind the rise in shares of Home Depot.
Despite the decline in the housing market, economic challenges, and the end of the pandemic, the retailer has remained resilient. 
HD beat earnings expectations every single quarter of 2022. Although not excessively each time.
Zooming out, share performance has been au pair with the soaring demand for home remodeling. HD Shareholders are up more than 1600% since the 2008 housing market bottom.
Despite a nearly 28% drop since the January 2022 highs, HD shares still look attractive. 
It remained above its long-term trend line, offering hope for shareholders and a compelling possibility for further value appreciation.
Nordstrom Inc (NYSE: JWN)
Nordstrom is a luxury department store chain that offers products in the fashion apparel, accessories, and beauty categories.
The company boasts a wide array of high-end brands that attract well-off clients. It also offers financial services, including its retail credit card. 
Nordstrom also diversifies into the outlet store brand Nordstrom Rack, which offers high-end brands at discounted prices.
There are a few things that stand out about Nordstrom when taking a look at it from a fundamental perspective. 
For one thing, the company has an unusually high short float of more than 19%. 
Short floats below 5% are common in stocks, but when there is this much consensus, it could indicate trouble. 
However, the bears must eventually cover their position once the market sentiment shifts. 
Shares that are this heavily shorted could eventually lead to a short squeeze—a phenomenon that pushes the stock price up aggressively as short-sellers cover.
There could be some indications that a short squeeze could be coming. 
For example, Goldman, Argus, and Gordon Haskett initiated buy positions in 2023.
The company is also approaching a significant support area near the $12 mark, which could force bears to at least partly take profit.
Nordstrom also has a compelling price-to-earnings ratio of only 8 multiples, indicating the stock could be underpriced.
These are all good reasons to suspect Nordstrom could pick up in the short term. We'll be watching it.
Are Department Store Stocks a Good Investment?
Department store stocks could be a compelling investment. But investors must be wary as innovation trends like eCommerce heavily disrupt the sector.
The advent of the internet has slowly but surely changed the way companies conduct their business. 
In one way, it allowed those with less capital to reach massive audiences with a lower entry bar. On the other hand, its shaken the foundation of established retailers, forcing them into the online space to survive.
But generally speaking, department store stocks that make the transition could be poised for future growth and success. 
Numerous department stores like Macy's and Walmart have already seen revenue increase significantly from online sales.
One of department stores' greatest advantages over single retail chains is their diversification. 
Offering various products and brands helps this sector maintain relevance over time and keep consumers engaged.
In many cases, consumers might also want to opt for department stores due to their club memberships.
Department stores might have a similar advantage when it comes to eCommerce, as is the case with online marketplaces.
How often have you purchased a product directly in the Amazon store that could've been purchased directly from the retailer? There is something to think about.
Looking forward, analysts forecast growth for the sector as they believe it could expand at a CAGR of 5.1% from 2022 to 2028. 
All good reasons to believe department store stocks could be a good investment in the years to come.
Now that you know more about department store stocks, you might want to add one (or more) to your portfolio.
FAQs
What Companies Are in The Department Store Industry?
There are numerous companies in the department store industry. Department Stores are those considered to stock up various goods and brands in their inventory. Some companies that fit this category include Macy's, Kohl's, Nordstrom, JC Penney, Home Depot, Walmart, and more.
Why Invest in Retail Stocks?
Investing in retail stocks offers shareholders a great opportunity to capitalize on the success of a brand or business. Despite the rise of eCommerce, brick-and-mortar retail remains an attractive investment opportunity. However, investors must be wise to put their money behind companies with a solid track record.