Best Graphite Stocks to Buy in 2022
Graphite demand is steadily rising, and many investors want in. But what are some of the best graphite stocks on the market? Check out our shortlist to kick-start your research. We'll cover publicly traded graphite mining companies, penny stocks, and much more.
1. Nouveau Monde Graphite Inc. (NYSE: NMG)
Nouveau Monde Graphite Inc. is a mineral exploration venture located in Canada. The company develops and assesses mineral properties in Quebec and primarily mines for graphite.
Currently, Nouveau Monde is fine-tuning its carbon-neutral graphite material solutions for the lithium-ion and fuel cell industries.
With a green mentality, the company believes that its sustainable mining practices provide an attractive solution for the markets it is targeting.

Recently, the company signed an agreement to collaborate with Caterpillar Inc. to develop zero-emission solutions. Nouveau Monde is also anticipating the need for graphite in lithium-ion batteries that are central to electric cars.
Another big piece of news from NMG is its partnership agreement with Mason Graphite, another large graphite firm in North America.
According to its announcement, these two companies will combine and leverage their resources to expedite their production in Quebec.
The Lac Guéret Graphite Project promises millions of tonnes of graphite, according to Mason's initial feasibility report.
There's no revenue on the table yet, but now may be a good opportunity to invest in what's to come.
2. NextSource Materials Inc. (OTC: NSRCF)
NextSource Materials Inc. is a mine development company based in Toronto, Canada. The company acquires, explores, and develops different mineral properties. Through rapid mine development, it aims to be a first-mover miner in the graphite sector.
As part of its mining facilities, NextSource Materials Inc. utilizes fully modular construction. Graphite produced through its Molo facility was registered as a trademark under the name Molo Superfans®.

This kind of graphite has been tested and made ready for end-users for applications in steel production, lithium-ion battery manufacturing, and foil graphite.
NextSource also plans to mine from a unique vanadium deposit to be used in vanadium batteries.
The company has been bullish since announcing an update regarding its Molo Graphite Mine in Madagascar. Reports stated that teams started working in preparation for its processing plant.
Although still in the penny stock range, shares have risen over 300% in the last year alone. With some volatility mixed in, NextSource may also be a good option for day traders.
Best Graphite Mining Stocks
3. Gratomic Inc. (OTC: CBULF)
Gratomic Inc., based in Toronto, Canada, is an exploration and mining company that aims to do low-cost mining for graphite. The company's primary goal is to provide carbon-neutral and eco-friendly graphite.
This crew has its sights set on being the largest vein graphite producer on the planet while becoming a key player in electric vehicles and their supply chains. Graphite from Gratomic comes from mines in Namibia, northern Canada, and Brazil.

Gratomic already has two pre-purchase agreements for its rare vein graphite once extraction begins in Brazil. The company recently discovered "possibly" the largest graphite vein at its Aukam graphite project in Namibia.
4. Leading Edge Materials Corp. (OTC: LEMIF)
Leading Edge Materials hunts for graphite and scarce earth metals in various locations in the European Union. The company's primary graphite mine is located in Sweden, with mines for other metals in Sweden and Romania.
While all these excavations are high in value, the European Parliament recognizes the search for dysprosium and terbium is particularly critical.
Leading Edge Materials has joint venture plans with the Australian company Sicona Battery Technologies to further grow its business.

The company has been long waiting for its permit to mine in Romania. After deliberation, it was recently awarded a license to mine within a significant portion of the Northern Apuseni Mountains of Transylvania.
In terms of financials, it's worth noting that its share price climbed by 120 percent in fiscal 2021. The company is bullish and will likely continue to be given its impressive track record.
Once Leading Edge breaks ground, its stock could see significant gains.
Best Graphite Battery Stocks
5. Lomiko Metals Inc. (OTC: LMRMF)
Lomiko Metals Inc. is a mineral exploration, acquisition, and development enterprise currently based in Canada. The company is setting its sights on working electric vehicles and similar industries by providing the needed materials for batteries or electrical systems.
Operating out of Quebec, Lomiko has a 100% stake in a flake graphite mine and an interest in a lithium mine not far away. Both of these materials play a crucial role in the push toward electric vehicles in the future.
Its graphite mine alone could yield 100,000 tons of high-quality graphite concentrate over 15 years.

The company's Loutre Graphite Project, which recently began drilling, anticipates around 18,000 meters, 120 holes, and 15,000 kt of battery deposit.
Its shares currently trade for a few cents, so getting on board now won't break the bank.
As Lomiko starts to unearth graphite and lithium, share prices could climb.
6. Ceylon Graphite Corp. (OTC: CYLYF)
Ceylon Graphite Corp. explores and produces graphite from a mine in Sri Lanka. The company's mineral exploration property in the area is approximately 46 square miles in size.
The veins located here are full enough to account for one percent of the world's total graphite production. Ceylon boasts 99.9% pure marketable battery-grade graphite.
Over 121 grids honeycomb through the earth, with 20 new veins already discovered.
Nevertheless, Ceylon is on a mission to expand its mining projects. Recently, the company announced a $3,500,000 private placement and extension. This means that each warrant purchased will be equal to one common share of the company.
Ceylon intends to utilize the funding to advance its K1 and M1 mining production as soon as possible.
These projects in Sri Lanka offer a high-grade type of graphite. Thus, this could yield potential high returns to its strategic shareholders once in operation.
Watch out for this graphite battery stock if you're looking for a company with momentum behind it.
7. Entegris, Inc. (NASDAQ: ENTG)
Entegris, Inc. is a leader in producing and developing materials specifically created to manufacture semiconductor devices.
The company is based in Billerica, Massachusetts, and includes 5,800 employees across different manufacturing facilities, service centers, and research facilities worldwide.
It produces micro-contamination control products, specialty chemicals, and advanced high-tech materials for semiconductor device creation. These products are known to include specialized graphite.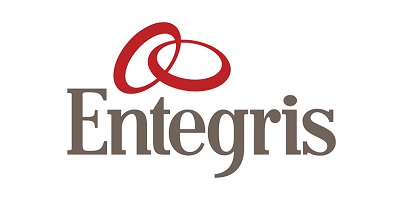 Entegris produces this special graphite geared toward high-performance use through its subsidiary, Poco Graphite. This graphite's primary application is for making precision consumable graphite electrodes used for electrical discharge machining.
With a few minor exceptions, share prices have seen a steady climb in the last five years. This company can be considered a growth stock, given its value and trend.
And unlike other mining companies listed in this article, Entegris is already earning. 2022 Q1 saw a large increase in gross margins.
EBITDA margins were over 32% of sales, up 37% YoY. Non-GAAP EPS increased by 51% year over year, indicating the leverage in its business strategy.
As the curve starts to turn upward again, this may be an opportune time to buy a slight dip.
Best Graphite Penny Stocks
8. Focus Graphite Inc. (OTC: FSCMF)
Focus Graphite Inc. is an exploration stage enterprise based in Quebec, Canada. The company searches for graphite, copper, iron, gold deposits, and rare-earth metals.
Currently, it does this in three properties located throughout the province of Quebec.
Its valuable Lac Knife facility produces high-grade flake graphite. The others are similarly being searched for graphite at this time.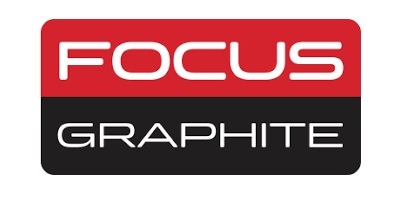 The company estimates approximately 9,576,000 million tons of graphitic carbon in this location alone.
Focus Graphite has invested in technological innovations in graphite processing that have enabled the company to create additional graphite products. The company is still in the exploration stage, so it has yet to generate revenue.
Once its mines are operational, this could change.
9. Graphite One Inc. (OTC: GPHOF)
Graphite One strives to be a US producer of high-grade spherical graphite to be used in the electric vehicle market. The company plans to mine, process, and manufacture the graphite before sending it off for sale.
Based in the United States, Graphite One's main operation is based in Alaska. The team hopes to embrace 21st-century technologies to be both innovative and sustainable in its extraction approach.

Without a mining operation in place, Graphite One has yet to see any revenue. However, investors are still bullish on this company as it is officially the largest graphite deposit in the United States.
As the company prepares to start production, anyone investing in Graphite One could see gains as well.
What Is Graphite?
Graphite is a fairly simple element with a variety of applications. It's a crystalline, non-metallic element that forms in six-sided sheets and exhibits good electrical conductivity, thermal conductivity, and strength.
There are three forms of graphite: amorphous graphite, flake graphite, and crystalline vein graphite.
Amorphous graphite is an excellent lubricant, since it is naturally smooth and can endure harsh conditions for an extended period.

Flake graphite is used for lithium-ion battery cells and can also be refined into spherical graphite.

Crystalline forms of graphite are used for high-performance clutches and brakes.
Mining graphite can be achieved through conventional means that include explosives or drilling; however, in the case of a deep graphite mine, extraction processes such as drift, hard-rock, and slope mining are used. This is how natural graphite is obtained, but there are also ways to make synthetic graphite.
Because of its utility and use in many electronics (including lithium-ion batteries), graphite demand is expected to skyrocket in the years ahead. China unrolled an energy regulation to phase out gas guzzlers in favor of electric vehicle use.
How to Invest in Graphite
The only real way to invest in graphite is through publicly traded companies on the stock market. It's not a precious metal that investors typically hold on to, like gold or silver.
Most of these tickers live on over-the-counter markets, but a few share the spotlight on the major exchanges. Robinhood and Webull are great places to find graphite stocks that are listed on the NYSE and NASDAQ.
Both platforms are free of commission fees and are built to be easy to navigate.
Stocks listed over the counter require different tools, such as Fidelity. Fidelity similarly offers commission-free trading.
Remember that graphite stocks below $5 will have extra volatility that's subject to quick change.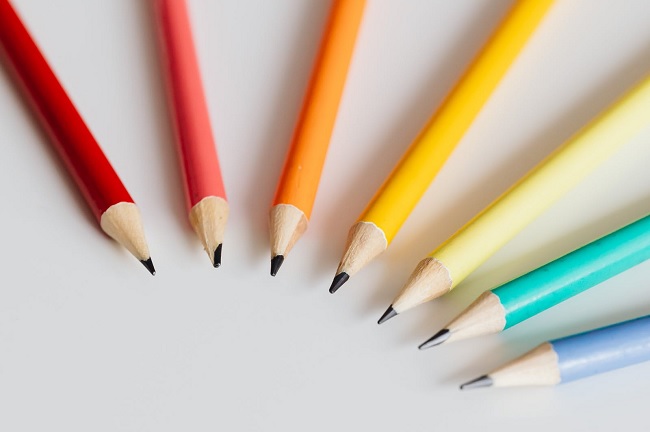 Is Graphite a Good Investment?
Graphite stocks could be a good investment. However, you'll want to do your due diligence. Investing in just any graphite stock isn't a recipe for success — even if the industry as a whole has a lot of potential.
Many expect demand to increase during the transition to electric vehicles.
Aside from electric vehicles, graphite demand has been on the rise for the past decade. It has many uses in energy technology in general, including green energy.
As demand rises, graphite prices typically climb as well.
If projections hold, we're looking at widespread adoption of electric vehicles within 10-15 years, which can jettison graphite demand to even greater heights. This provides an ample runway for long-term gains from a business that's just getting off the ground.
Furthermore, many of these stocks are penny stocks, offering volatility to those interested in day trading.
Final Thoughts
Demand for graphite is rapidly growing and doesn't show any signs of slowing down. Its unique properties can allow you to enter multiple markets at once, including electric vehicles, batteries, and much more.
While investing in graphite doesn't grant you unlimited access to all markets, it's fair to say that this material can open many more doors than other investment options.
With proper due diligence and a clear investment thesis, you could discover that graphite stocks are worth adding to your portfolio.
Graphite Stocks FAQ
Will Graphite Stocks Go Up?
If demand for graphite continues to increase, the value of graphite stocks may see growth. Many factors play a role in determining a stock's value, so you can start by listing companies with solid fundamentals and enough graphite projects to meet demand.
Who Is the Largest Producer of Graphite?
Currently, China is the largest producer of graphite, producing over 650,000 metric tons of graphite in 2020 alone. In 2021, China produced around 82% of the world's graphite, a number that exceeds the performance of all other graphite producers combined.
What Companies Mine for Graphite?
The two companies on our list that mine graphite are:
Leading Edge Materials Corp. (OTC: LEMIF)

Gratomic Inc. (OTC: CBULF)
There are plenty more graphite mining stocks out there, but their potential as investments can vary. Do your research and look into their fundamentals before investing.
What Is the Future of Graphite?
The International Energy Agency predicts that the electric mobility and low-carbon energy sectors' demand for graphite could rocket up to a 25X increase in 2040. That being said, predictions are not promises, and this could still change down the road.