A credit freeze is an excellent tool to control access to your credit report and protect yourself from identity theft. But how long does a credit freeze last? We answer this and other important questions below.
What Is a Credit Freeze?
A credit freeze is a restriction placed on accessing an individual's credit reports.
In short, it stops anyone from opening a new credit account or accessing the score of the person who has chosen to use the freeze.
Applicants do not need to be a victim of identity theft or any other kind of fraud to apply for a credit freeze; it is open to anyone.
Additionally, the service is free and lasts as long as the person wishes to continue it.
You can also get it removed if required. Credit freezes can be removed in two ways: either temporarily or permanently.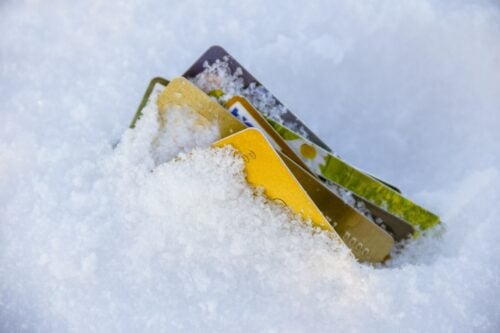 A temporary unfreeze allows access to the credit reports for a particular creditor or for a limited time, while a permanent one lifts the freeze entirely.
One can use the temporary credit lifting process to apply for a new credit account and then freeze it back to continue enjoying the security it provides.
Credit freezes do not impede job applications or rent for an apartment. Neither do they impact the applicant's credit score in any way.
How Long Does a Credit Freeze Last?
A credit freeze will last as long as the applicant wishes it to continue.
There is no time limit, unlike other security freezes like a fraud alert, extended fraud alert, or active duty alert.
To place a freeze, simply reach out to the three major credit bureaus, Equifax, Experian, and TransUnion. They will help process the freeze on your credit file.
Note that credit freezes need to be placed with all national credit bureaus, not just just one of them.
This differs from the other security freezes we mentioned earlier, where any bureau would suffice.
How Long Do Credit Freezes Take To Lift?
A credit freeze cannot be continued beyond one hour after it's initiated via phone or through their website. In fact, in most cases, it happens real-time.
However, if the applicant sends their removal request by snail mail, the bureaus can take up to three business days to process it, which is longer than normal.
Remember that the freeze has to be lifted individually at each of the three credit bureaus if you want it to be permanent.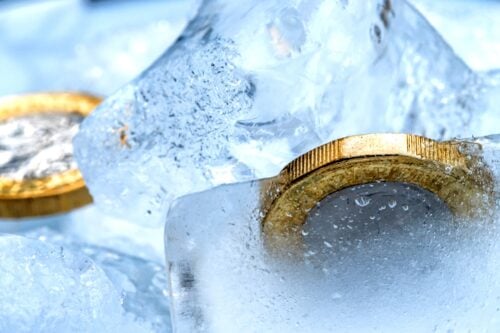 Removing the freeze at just one or two of the bureaus might suffice for temporary lifting. We will explain how this is helpful in later sections.
How Hard Is It to Unfreeze Your Credit?
It is not very hard to unfreeze your credit. However, it needs to be done individually with each bureau for a permanent unfreeze, as mentioned earlier.
The three bureaus each have their own process for doing it.
For example, setting up an account with TransUnion or Experian requires the applicant to create a secure PIN.
This PIN number is necessary for requests to freeze or unfreeze credit with the two bureaus.
However, Equifax does not have any such requirements, and you can simply talk to them or put the request online, and it will be done.
Each of the bureaus need to unfreeze credit within one hour of being initiated by phone or online, as long as all the necessary details are provided.
What Is the Easiest Way to Unfreeze Credit?
There is only one way to unfreeze credit: to reach out to the credit bureaus and request it.
Applying through their website or on the phone is faster than doing it through regular mail.
You can contact each of the bureaus at the phone/website mentioned below: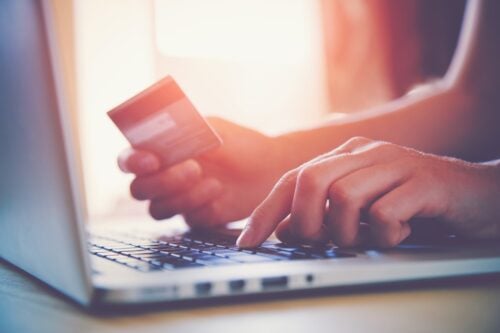 Experian
Equifax
TransUnion
Simply reach out, let them know all the details, and provide the PIN (in the case of Experian or TransUnion).
Remember the unfreeze usually happens in real time, but it might take up to an hour. And if you're applying via regular mail, it might take up to three business days for processing.
Do I Need to Unfreeze All Three Bureaus to Apply for Credit Card?
For a temporary lifting of the credit freeze, check with the creditor as to which bureau they use.
Many creditors might use only one or two of the bureaus to access details. Hence it may not be necessary to unfreeze all the bureaus together.
This way, one can choose to unfreeze credit at only the relevant bureau and then immediately apply the freeze back later once the credit card is processed.
However, if you wish to unfreeze your credit reports permanently, it is best to apply at all major credit bureaus individually.
Since each creditor might use any one or even all three of the bureaus, it is best to get all three freezes removed.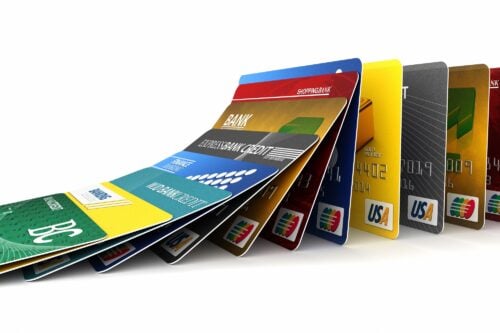 How Do You Unfreeze All 3 Credit Bureaus?
Contact each of them individually with the necessary details to remove the credit freeze.
In the case of TransUnion or Experian, the PIN created at the time of freezing credit will be required during the process.
Reach out over the phone or website on the details we shared above, and the process will happen quite smoothly.
The bureaus are mandated by law to unfreeze the account within an hour of application. Moreover, a security freeze/unfreeze does not require any money.
It used to be a paid service, costing anywhere between $3 and $20.
However, a new law was introduced in 2018, which mandated national credit bureaus to make these services free.
What Is the Downside of Freezing Your Credit?
There are very few downsides to freezing your credit.
The only major one is that getting the freeze done takes a bit of effort since applicants need to reach out to each bureau individually to get started.
Then, there is a different process to remove it, which again requires approaching all three national credit bureaus (for a permanent option).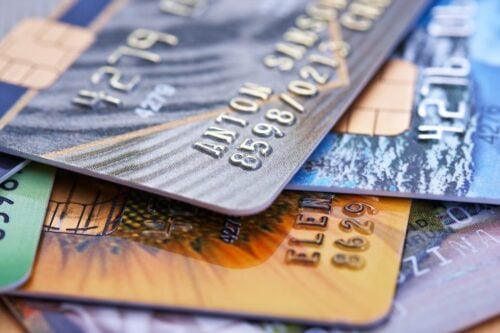 The other major con of a credit lock is that opening a new credit account afterward requires some preplanning.
While removing the freeze at all bureaus for each new account may not be prudent, you will still need to reach out to the relevant bureau and get a temporary unfreeze done.
Can Your Credit Score Still Increase While Frozen?
Yes, having a credit freeze account does not impact the person's credit score in any way.
If there are some existing loans or credit cards that they own, regular payment of dues will continue to improve the score even if there is a credit freeze.
Moreover, a healthy regular income and lack of debt are bound to increase the credit score as well.
In fact, there is very little risk or disadvantage in opting for a credit freeze. It secures credit details while keeping everything else as is.
Can You Put a Freeze on Your Social Security Number?
Yes, you can block all electronic access to a Social Security Number.
To do this, contact Social Security Administration (SSA) on their national toll-free number 1-800-772-1213 or TTY number 1-800-325-0778.
During a social security freeze, nobody (including yourself) can access the details online or even through automated telephonic media.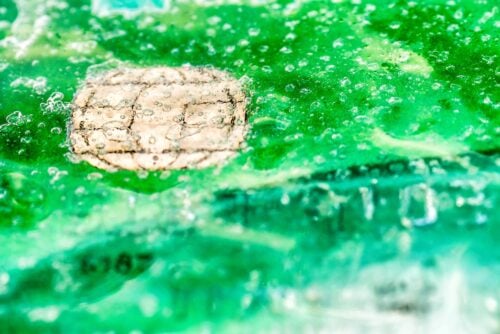 If this freeze needs to be removed later, the person needs to reach out to SSA through their manual phone service.
They would ask for proof of identity before unfreezing the social security account.
Can You Open a Bank Account if You Have a Credit Freeze?
You cannot open a bank account during a credit freeze. A temporary unfreeze for that bank would have to be done to process the application.
There are two ways in which a partial unfreeze can be done: it can be either for a specified amount of time or for a specific creditor.
In the case of a bank account opening, the easiest way would be to temporarily unfreeze credit for that specific bank with the credit bureau that it prefers to use.
Related:
Credit Saint Review: The Answer to All Your Credit Problems?
Does Freezing Credit Affect Credit Karma?
Freezing your credit does not impact an existing Credit Karma account.
However, while signing up for a new account with the service, a freeze will impact access to reports from the new account.
Credit Karma helps track credit scores. It sends a weekly free credit report as derived from TransUnion and Equifax to its subscribers.
If the original intent in freezing credit was to improve the score, then creating a Credit Karma account before freezing would be a good idea.
It would help you monitor the score regularly without any risk of identity theft.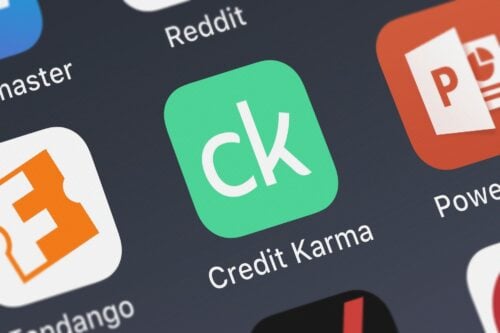 How Accurate Is Credit Karma?
Since Credit Karma's reports are derived directly from TransUnion and Equifax, the reports are accurate.
After all, it covers two out of the three main credit bureaus.
Credit Karma reports are actual scores, not just estimates based on spending patterns.
What Is a Good Credit Score?
Credit scores above 800 are usually considered excellent, and those between 740 to 799 are very good.
People with scores in the 670 to 739 range are categorized as having a good score, and those between 580 to 669 are fair.
Anyone below a 580 score will have a lot of difficulty in getting credit, be it in the form of a housing mortgage, a credit card, or anything else.
It is important to understand that qualifying credit scores as good or bad is contextual.
Each individual's financial situation might be different, and the score reflects their creditworthiness only at a particular point in time.
For example, students who are starting out with their first jobs or are still searching for one may have a low credit score despite their fault.
Over time, they may pay off their debts and start earning well, and their score might go much higher.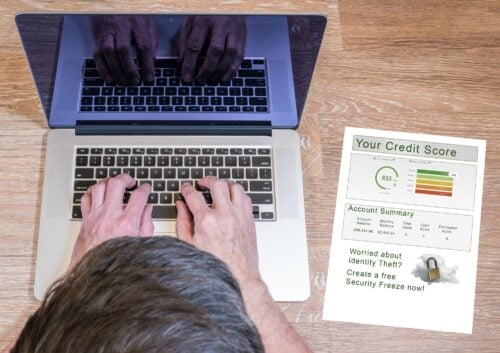 What Credit Score Do You Need to Buy a House?
In most cases, a credit score of 620 is the bare minimum needed to buy a house, but usually, even this score is not enough.
People with scores between 620 and 650 form only a tiny fraction of those who are approved for one. Most of those who secure a home loan have a score higher than 650.
On the other side, those with scores above 740 are a coveted lot for home loan providers.
Such applicants get easy approvals and the lowest interest rates on home loan mortgages.
What Is a Decent Credit Score to Buy a Car?
A credit score of above 661 is almost always required for an auto loan.
Banks and other lenders look at borrower credit scores in terms of buckets. For example, Experian recently shared a report that identified the below categories for auto loans:
Deep subprime: 300 to 500

Subprime: 501 to 600

Nonprime: 601 to 660

Prime: 661 to 780

Super prime: 781 to 850
As the above information shows, most auto loans that get approved are for either the Prime or the Super Prime category.
It shows how important a high credit score is for any kind of credit.
Final Thoughts
A credit freeze is like a layer of additional security for your credit report and all other credit-related details.
Since identity theft has been rising significantly in the last few years, it makes sense for individuals to keep their information as secure as possible.
Having a credit freeze is completely free, does not impact credit scores in any way, and has almost no major disadvantages.
It also allows for a lot of flexibility since a freeze/unfreeze can be done at any time and gets processed fairly quickly.
With the temporary unfreeze option, applicants can even decide which creditors to unfreeze the credit report for and for how long.
You might also like:
Does IKEA Have a Credit Card in 2022?