Hydroponics is a form of agriculture that involves growing plants without soil, making it one of the most effective climate control solutions out there right now.
There is a lot of potential, and many are wondering, what are the best hydroponic stocks to buy now?
We looked into it and decided to introduce a few for you below. 
6 Best Hydroponics Stocks To Add
The Scotts Miracle-Gro Company (NYSE: SMG)
Founded in 1868 in Marysville, Ohio, The Scotts Miracle-Gro Company is a major manufacturer, distributor, and marketer of garden care and hydroponic gardening products worldwide.
The company started out in the late 19th century by selling weed-free seeds to local farmers before expanding to selling its seeds to homeowners after the turn of the century.
Currently, it works out of three divisions, namely the U.S. Consumer, Hawthorne, and Other.
Through these divisions, the company works towards achieving its three critical goals:
Work with critics to change product formulations to better serve the environment.

Take care of associates by offering one of the country's most generous retirement plans.

Connect 10 million kids to gardening and outdoor play.

The Scotts Miracle-Gro Company is reputed as one of the most trusted companies in the United States.
Its hydroponic product line helps users grow plants, flowers, and vegetables using little or no soil.
It accomplishes this using lighting systems and other components suitable for indoor gardening applications and insect, rodent, and weed control for home areas.
The company made a revenue of $3.92 billion in 2022 and is on course to match that figure this year. 
Experts value its whole enterprise at $8.28 billion with a market cap of $4.62 billion.
The Scotts Miracle-Gro Company pays a dividend, recording 13 years of dividend growth at a current yield of 3.20% and an annual payout of $2.64 at a ratio of 66.84%. 
As of the end of February 2023, SMG stocks were trading for roughly $82 on the NYSE.
GrowGeneration Corp. (NASDAQ: GRWG)
GrowGeneration Corp. and its subsidiaries own and operate one of the most prominent retail hydroponic and organic gardening stores in the United States.
The company, based in Greenwood Village, Colorado, was founded in 2008.
Since its establishment, it has served commercial and urban farmers and gardeners who grow specialty crops, including organics, greens, and plant-based medicines.
It does this by marketing and distributing accessories for hydroponic gardening and other indoor and outdoor growing products.
GrowGeneration carries hydroponics equipment solutions for all types of grow rooms, greenhouses, and farming techniques.

It offers a comprehensive selection of hydroponic grow systems, hydroponic kits, irrigation supplies, water pumps, and so on.
The company currently operates a chain of stores in the United States.
In November 2022, the company announced a strategic partnership with the global vertical farming leader, Grodan.
This makes GrowGeneration a great play if you want to gain premium exposure to hydroponic and vertical farming stocks.
GRWG is valued at $233.62 million with a market cap of $258.03 million on a total debt of $46.65 million. 
Last year, it had an estimated revenue of $275.52 million; experts expect it could generate $330.00 million in revenue by 2024.
iPower Inc. (NASDAQ: IPW)
While GrowGeneration operates multiple physical retail stores, iPower Inc. is an online retailer and provider of hydroponics equipment.
The company was incorporated in 2018 and was formerly known as BZRTH Inc. but changed its name to iPower Inc. in September 2020.
Through Zenhydro.com and other online marketplaces, it sells its goods under the iPower and Simple Deluxe brand names.
It operates majorly in the United States, supplying commercial businesses and individuals with products such as advanced indoor and greenhouse grow-light systems, ventilation systems, activated carbon filters, hydroponic water-resistant grow tents, and so on.
It also distributes accessories for hydroponic and general gardening, including environmental sensors, controls, and home products.

Analysts predict IPW's share price could reach $4.50 by August 2023, a potential upside of 448.78% from the current IPW share price of $0.82.
The company generated a revenue of $79.42 million in 2022 and estimates it could raise a further $73 million this year.
That means it will generate up to $86.75 million in 2023, expecting to reach the $100 million revenue landmark in 2024. 
Its whole enterprise value currently stands at $39.16 million, with a market cap of $21.39 million and a total debt of $21.78 million.
Edible Garden AG Incorporated (NASDAQ: EDBL)
Founded recently in 2020, Edible Garden AG Incorporated is an agricultural farming company that distributes agricultural products it manufactures through its controlled environment farms.
Edible Garden works with local, eco-friendly greenhouses for the importance of growing hydroponic herbs responsibly.
It aims at providing fresh and organic produce options that are 100% natural, USDA-certified organic, and non-GMO project verified.
The Belvidere, New Jersey-based company has various regional and national supermarkets as clients, offering them packaged products ranging from cilantro, rosemary, thyme, and oregano, to lettuce, basil, parsley, and arugula.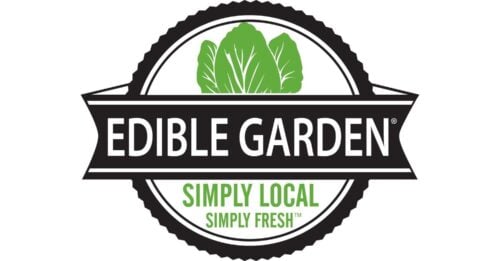 Edible Garden AG Incorporated made an estimated revenue of $11.67 million in 2022, a figure estimated to rise to $13.21 million this year. It records year-over-year revenue growth of 9.67%.
Experts value its whole enterprise at $12.01 million with a market cap of $6.70 million and a total debt of $7.29 million. 
EDBL stocks sell for roughly $3.20 as of February 2023. It does not currently pay a dividend.
Kalera Public Limited Company (NASDAQ: KAL)
Like Edible Gardens, Kalera Public Limited Company and its subsidiaries is an agricultural products company.
It operates vertical hydroponic farms and related technology development facilities to produce various herbs and greens for retail in the food service markets.
The company, though established in 2017, began in 2010 when a team of scientists and engineers from the Eco Convergence Group Inc. set out to develop a green city of the future in central Florida.
To achieve this, these engineers researched ways to drive sustainability forward in an urban context and identified vertical or hydroponic farming as one of the key technologies.
Kalera grows leafy greens faster, cleaner, and more eco-friendly than traditional farming.

It accomplishes this using high-yield, automated, data-driven hydroponic production facilities designed for rapid roll-out with attractive unit economics.
Today, it is a renowned producer and supplier of culinary herbs and operates stores in the states of Texas, Colorado, Oregon, and Washington.
Kalera generated an estimated revenue of $6.11 million last year. 
After outlining and setting into motion steps for increased profitability early in 2023, it is now on track to make a revenue of $32,12 million in 2023, an over 400% increase to last year's.
Its enterprise is valued at $108.27 million, with its stocks selling for roughly $4.5 as of February 2023.
AgriFORCE Growing Systems Ltd. (NASDAQ: AGRI)
AgriFORCE Growing Systems Ltd. is another great hydroponics stock option.
The company develops and commercializes plant-based foods and goods offering healthier, more nutrient-dense alternatives. 
In short, it is an agriculture-focused technology company.
It operates out of two segments, AgriFORCE Solutions and AgriFORCE Brands. 
The company also offers consulting services for knowledge, operational solutions, and agro-tech research and development.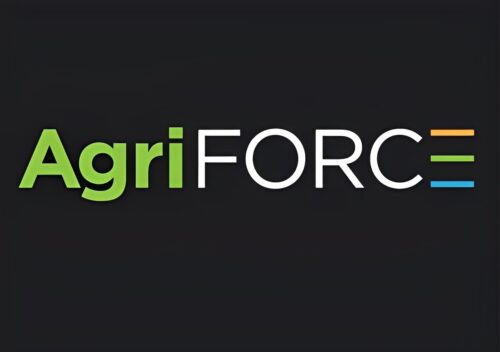 It also holds the intellectual property on controlled-environment agriculture and additional agriculture facilities and platforms with patented and patent pending on those.
AGRI currently sells for roughly $1 on the NASDAQ. Experts value the company's entire enterprise at $17.73 million with a market cap of $19.96 million, operating a total debt of $5.65 million.
Investors can get excited at the potential of this stock with the company recently acquiring Berry People and its numerous farms. 
The acquisition is a testament to the company's desire to expand and generate profits in the years to come.
Are Hydroponics Stocks a Good Investment?
Hydroponic systems are used to grow plants in water without soil or sunlight, essentially making it a key facet of the global vertical farming market.
This method of agriculture is becoming increasingly popular due to its ability to produce large yields without the need for large amounts of land.
This benefits both investors and consumers as it allows for larger production of crops while reducing costs associated with traditional farming, making it an important sector in terms of its global impact.
And based on that impact, it's fair to say that investing in hydroponic stocks is a great way to invest in the agricultural industry's future. 
As the world's population continues to grow, there is an increased need for efficient and sustainable agricultural methods.
Hydroponics is an ideal solution to this problem, as it is both efficient and environmentally friendly.
By investing in hydroponic stocks, investors can help to ensure that the industry continues to grow and develop while also reaping the benefits of potential gains in the stock market.
FAQs
What Is The Best Vertical Farming company?
Many vertical farming companies currently dominate the space, like AppHarvest, Kalera, Hydrofarm Holdings and Agrilution. It's hard to settle on just one stock; however, it's worth noting that the German vertical farming company, Agrilution, is not publicly traded.
Who Is The World Leader In Vertical Farming?
Aerofarms currently sits atop the vertical farming company food chain as the leading vertical farming stock.
Is Vertical Farming Profitable?
Vertical Farming is profitable, but you need up-front capital to make it work. Alternatively, you can invest in other top vertical farming stocks to capitalize on the industry's growth.