Behind nearly every popular product or service is a holding company that controls operations and calls the shots.
Did you know that Inspire Brands is one such holding company?
However, it is not a publicly traded company, and Inspire Brands stock cannot be purchased on the stock market.
What Is Inspire Brands?
Inspire Brands is a network of successful fast-food and restaurant chains.
Most people don't realize that many of their favorite restaurants are owned by a holding company.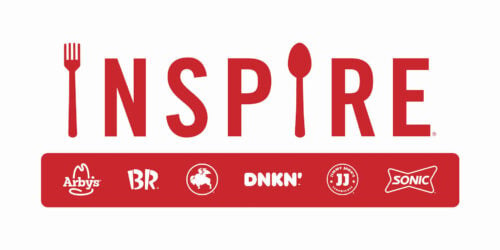 The Inspire family owns many popular restaurant chains in the US and international markets. Examples include Arby's and Baskin-Robbins.
As a relative newcomer in the industry, Inspire Brands was formed on February 5, 2018.
And its formation came about as a result of Arby's Restaurant Group merging with Buffalo Wild Wings.
Paul Brown and Neal Aronson co-founded Inspire.
Inspire is responsible for the continued success of Arby's, Buffalo Wild Wings, and a newer brand known as Rusty Taco.
Inspire is the largest owner-operator in the restaurant industry. It has more than 32,000 restaurant locations worldwide.
It also includes over 650,000 franchise team members in 15 countries.
Ultimately, Inspire aims to create a network of strong, distinctive restaurant brands with high growth potential.
According to Inspire's mission statement, it was created in 2018 to help "invigorate" other restaurant brands.
As a multi-brand restaurant company, Inspire Brands operates:
Arby's

Baskin-Robbins

Buffalo Wild Wings

Dunkin Donuts

Jimmy John's

Mister Donut

Rusty Taco

Sonic Drive-In
What's more, Inspire has every intention to acquire additional restaurant brands in the future.
Inspire Brands owes much of its corporate success to Arby's Restaurant Group.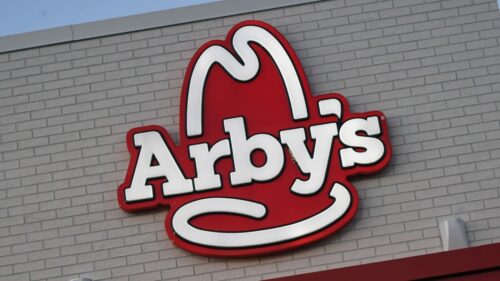 This is because Inspire inherited Arby's general business operations and capital.
And with Paul Brown as co-founder and Chief Executive Officer, it's safe to assume that Inspire Brands is run much like Arby's Restaurant Group was before the merger agreement.
Who Owns Inspire Brands?
Inspire Brands is owned by Roark Capital Group, a private equity firm located in the United States.
The firm specializes in buyouts, growth capital, and leveraged recapitalization.
Roark has a history of success in investing in high-growth companies.
Whether you're an entrepreneur who wants to build your company from the ground up, or you want to take your company to the next level with increased growth opportunities, Roark Capital Group can help.
Much more than just restaurant companies, Roark invests in businesses of all kinds.
Some of its current investments include:
Anytime Fitness

Great Expressions Dental Centers

Massage Envy

Primrose Schools
Furthermore, Inspire Brands isn't the only multi-brand restaurant business that Roark Capital Group owns.
For instance, Focus Brands is part of the Roark family, thus giving Roark foodservice brands like:
Auntie Anne's

Cinnabon

McAlister's Deli

Moe's Southwest Grill

Schlotzsky's
Another multi-brand restaurant company owned by Roark is CKE Restaurants, which includes Hardee's and Carle's Jr.

Roark Capital Group has an AUM (Assets Under Management) worth more than $33 billion.
That said, Roark owes much of its financial success to Inspire Brands.
How Much Is Inspire Brands Worth?
In a combined effort, Inspire Brands and its subsidiaries pulled in an impressive $30 billion in revenue in 2021, making it the second-largest restaurant company in the United States.
It's clear that Inspire Brands and Roark Capital are focused on achieving long-term growth.
The brands they acquire appear to benefit from becoming part of the Inspire family.
That equates to better management, more exposure, and more market value.
Inspire Brands Revenue
The restaurant brands owned by Inspire brought in $7.6 billion back in 2017, just one year before the formation of Inspire Brands Inc.
Fast-forward to the present day, and those same brands have amassed exponentially more.
In 2020, they net more than $14.6 billion together.
So it's clear to see that business is good after the merger took place in 2018.
Buffalo Wild Wings, for example, reported a revenue of $3.7 billion in 2020.
In 2019, Dunkin Brands earned over 1.3 billion.
That same year, Arby's reported its annual revenue as being nearly $3.9 billion.
These are impressive global system sales for Inspire.
For such a successful company, it's only natural that investors are interested in buying stock in it.
Can You Buy Inspire Brands Stock?
Although Inspire is a multi-brand restaurant company, it's still privately owned.
As such, you won't find stock available to buy in Inspire Brands.
Oftentimes, investors turn to the parent company to buy stocks when subsidiaries are publicly traded companies.
But because Roark Capital is also a privately owned company, you can't buy shares in it, either.
It's worth pointing out that shareholders were able to buy stock in Buffalo Wild Wings prior to being sold to Arby's.
But once that acquisition happened, Buffalo Wild Wings was no longer available on the stock market.
Therefore, you won't find a ticker symbol for Inspire Brands, Roark Capital Group, or any of the subsidiaries.
Inspire Brands IPO Date
At present, there don't appear to be any plans for Inspire Brands to have an initial public offering (IPO).
That hasn't stopped widespread speculation among investors, however.
There are plenty of investors who are hungry to own a piece of this lucrative company.
Given the performance and success of brands like Rusty Taco, Dunkin Donuts, and Arby's, it's safe to assume that an investment in Inspire Brands could be fruitful.
The same likely holds true for Roark Capital and its subsidiaries.
Restaurant chains like Carl's Jr and Hardee's continue to perform well, not to mention the litany of other companies under the Roark umbrella.
With so much potential wealth to come from investing in these companies, is it possible that Inspire will go public?
It's unlikely that Inspire Brands will ever go public.
By remaining a privately owned company, Inspire can do things that publicly traded companies can't.
Private companies are limited in some ways, but they're also advantageous.
For example, private companies can be more agile because they're not accountable to outside investors.
They don't have the pressure of adhering to strict reporting requirements or being publicly traded.
This means that management is held accountable to owners, which often creates a more stable business environment.
Private companies can also access debt financing more easily than public companies, so they're locked into less restrictive contracts.
There are fewer taxes for private companies because there are no taxes on investments or dividends for minority shareholders.
Finally, private companies have the flexibility of making decisions without waiting for board approval.
This allows them to react faster to changing conditions and opportunities.
So while investors would love to see Inspire or Roark on the stock market, it might not be the best move for either company.
Inspire Brands Stock Symbol
Because there are no Inspire stocks and the company isn't on the stock market, it doesn't have a ticker symbol.
If it does go public, perhaps the company will go with something like IBI (Inspire Brands Inc) or INSBR.
There is already a market symbol for "INSP," so Inspire Brands would have to get creative in how they market their brand.
Inspire Brands Stock Price
Based on Inspire's current competition, we can draw an estimate of what its stock price would be if it sold shares.
It's likely that Inspire Brands' stock price would be somewhere between $240 and $300.
If Inspire eventually goes public, it's even more likely that its stock price would be higher by the time it does.
Inspire Brands Competitors
Inspire has a lot of competitors.
But the most popular include:
McDonald's

Dine Brands Global

Burger King
But if Inspire's CEO and chief communications officer have their way, the company will own these brands and more someday.
For now, let's look at how these competitors stack up against Inspire Brands.
McDonald's Corp (NYSE: MCD)
Everyone's at least heard of McDonald's, even though it might not be your favorite food to eat.
McDonald's opened its doors in 1940 and the rest is history.
The fast-food chain is a global giant known far and wide.
McDonald's is also the 7th-largest real estate company in the world.
Its estimated revenue was $21.08 billion in 2019.
It's also worth mentioning that it holds $41 billion in real estate as of 2021.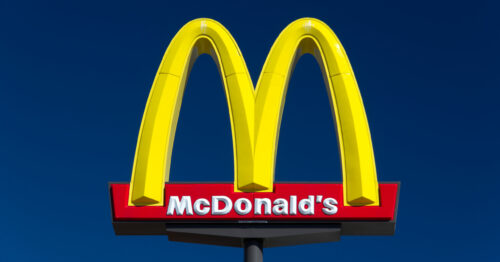 Dine Brands Global (NYSE: DIN)
Dine Brands Global is a food conglomerate with more than 3,600 locations worldwide.
Founded in 1958, Dine Brands Global owns such brands as Applebee's and IHOP.
Dine Brands Global employs over 3,500 people.
It's headquartered in Glendale, California.
The food company's estimated revenue was $910.2 million in 2019.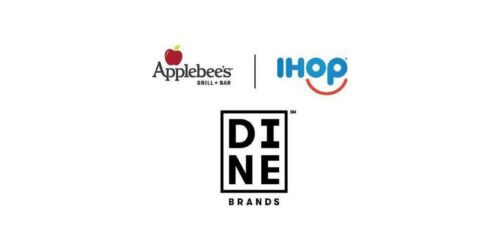 Burger King (NYSE: QSR)
Burger King is now a subsidiary of Restaurant Brands International Inc.
Originally founded in 1953, Burger King eventually merged with Tim Hortons in 2014.
This merger effectively formed Restaurant Brands International Inc.
Today, the food giant owns nearly 26,000 locations worldwide.
Its estimated revenue was $4.97 billion in 2020.
Wait For Inspire Brands IPO or No?
There's no question that Inspire Brands is profitable.
Sales are up, revenue is higher, and business is booming.
It stands to reason, then, that Inspire Brands could be a sound investment as a public company.
If you're interested in being part of a company that's established itself as an industry leader, you may want to wait for Inspire to go public.
Inspire Brands Stock: Final Thoughts
Inspire Brands has established itself as a highly successful company in the short time that it's been in operation.
Although it doesn't currently have stocks to trade, Inspire could one day go public.
And if that happens, its stock would undoubtedly be a hot commodity among investors.