Netskope wowed investors in 2021 when it announced its valuation had crossed $7.5 billion. Traders want to put money into the business but aren't sure about its ticker symbol, stock price, or other details. We checked the available information, and this is what came up.
Can You Buy Netskope Stock?
Netskope stock is not available for investors to buy through regular channels right now.
So far, it is a private company, and the firm has not planned an initial public offering.
Once a formal application is sent to the SEC, the share would debut on the stock exchange, and traders could buy it.
Until then, retail investors will be unable to get their hands on them.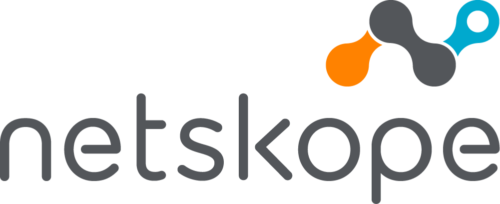 However, one option might be available to a limited set of individuals even now.
We will discuss this possibility later in the article and how such traders can exploit it.
Let us begin with Netskope's company information, product details, possible ticker symbol, and stock price when it lists.
About the Company
Netskope is a software development company that produces security solutions for data-centric businesses.
Sanjay Beri, Ravi Ithal, Lebin Cheng, and Krishna Narayanaswamy are its founders.
The firm started operations in 2012 and is based in Santa Clara, CA.
It is acknowledged as being among the best providers of "Secure Access Service Edge (SASE)" technology.
This architecture protects users, data, and apps in the cloud.
Netskope's premise is that most enterprise applications and users no longer work within the boundaries of traditional closed networks and devices.
Hence, a new security platform is necessary to keep corporate data and apps safe.
The three key differentiators of Netskope's solutions are that they are cloud-native, fast, and data-centric.
Currently, the company's products are used by 30 Fortune 100 companies.
It has more than 2,000 clients in all, including major commercial banks, healthcare providers, telecom operators, and retail chains.
Gartner named Netskope as a leader in Security Service Edge (SSE) as part of its magic quadrant report in 2022.
The firm has also partnered with several leaders in the space of cloud computing and data services.
Some of them include Mimecast, Microsoft, and Verizon.
Who Owns the Company?
The company is backed by venture capital firms.
They, along with its founders and management team, are the owners.
Some of the key VCs that have a stake in the firm include ICONIQ, Sequoia Capital, Lightspeed Venture Partners, Accel, Base Partners, and Social Capital.
Other Netskope investors include New York Life Ventures, Sapphire Ventures, PSP Investments, Geodesic Capital, and the Canada Pension Plan Investment Board.
How Much is the Company Worth?
In July 2021, Netskope raised $300 million in its Series H round of funding, which brought its valuation to $7.5 billion.
January 2023 saw the company mop up another $401 million through convertible notes.
This round saw Morgan Stanley's Tactical Value fund take the lead.
Goldman Sachs Asset Management, CPP Investments, and the Ontario Teachers' Pension Plan also gave support.
In all, nearly $1.4 billion has so far been raised by the firm.
Revenue
Netskope's revenue is not available in the public domain, but various estimates online put it at between $300 – $600 million a year.
No official figures are available to report.
The company has been a part of the Fortune Cloud 100 list, 70% of whom have higher than $100 million in sales.
Netskope IPO Date
Netskope has not announced an IPO date so far, though analysts suggest 2024 as a possibility.
In an interview in 2021, its CEO, Sanjay Beri, mentioned that the firm would like to go public one day, but there are no immediate plans.
He also indicated the firm had enough capital to fund its needs.
This leads some analysts to believe that a public offering might be coming out by 2023.
However, the recent round of investing through convertible notes has put paid to such hopes.
It is unlikely that the company may require more capital in the current year.
The hope is for the IPO to be postponed to 2024 now.
As per Sanjay, that year will also mark a major milestone since he expects the firm to reach a $30 billion valuation by then.
How to Invest in Netskope?
As mentioned earlier, traders keen on getting their hands on this company's shares can explore the option of buying pre-IPO stock.
Several platforms, such as LinqTo, UpStox, and others, provide this service.
Those interested can check for stock availability on these sites and purchase it as and when the opportunity arises.
Early employees and investors sometimes want to sell their holdings to raise cash for things like buying a house.
Such shares become available on pre-IPO marketplaces.
However, only accredited investors can participate in these sales.
This implies that individuals with more than $1 million in net worth or incomes above $200,000 a year are eligible.
For the rest, waiting for the IPO is the only choice right now.
Netskope Ticker Symbol
While it might not happen immediately, there was a clear indication from the firm that an IPO would occur at some point.
It would have to first file an S-1 application with the SEC to do this.
Then, a ticker symbol to represent the firm on the stock market would be assigned.
Until that time, we can only speculate on what it might be.
Here are a few likely candidates:
Again, these aren't officially suggested symbols from the firm.
It is only a list of possibilities, and the company can very well choose something else.
Stock Price
As the Netskope shares are not listed on an exchange right now, there is no stock price that can be quoted.
Usually, the firm hires some investment bankers to determine its valuation before announcing a public offering.
These firms use complex models to finalize an initial band wherein the shares are valued.
This task involves several variables and can only be undertaken by experts.
However, we can offer some indication as to what a possible starting point might be.
One rough method that companies often use to come out with a listing price is to compare their competitors' stock prices.
Based on this simple process, Netskope might want to open its offer between $100-$200.
Remember, though, that this is not much more than an educated guess, and we will only know once the actual listing happens.
Netskope Competitors to Invest in
Zscaler Inc (NASDAQ: ZS)
ZScaler is a cloud data security enterprise. It was the creator of the Zero Trust Exchange model.
It provides secure connectivity on the cloud between users, applications, and devices.

In the fiscal year ended 7/31/2022, ZScaler's revenues were $1.09 billion, but its earnings were negative (-$390.28 million).
Gen Digital Inc (NASDAQ: GEN)
Most people would recognize Gen Digital more readily through its products, such as Norton, AVG, Avast, etc.
Gen Digital used to be Symantec until 2014, when the firm split into two parts, focusing separately on cybersecurity and data management.
While the latter arm was later sold to The Carlyle Group, the former remains a public company.
Gen Digital's enterprise security arm was later bought out by Broadcom Inc.
However, it is still a major force in the cloud security platform space, and its products compete with those of Netskope.
For the FY that ended on 1/4/2022, Gen Digital raised $2.8 billion in revenues with a net earning of $836 million.
Palo Alto Networks (NASDAQ: PANW)
Palo Alto Networks is a giant in the world of cybersecurity. Its current market cap stands at $57.7 billion.
The firm's advanced firewalls are vital to protecting cloud infrastructures and digital assets for many of its clients.
In the fiscal year 2022, Palo Alto Networks earned $5.5 billion in revenues, with net earnings of -$267 million.
Wait for Netskope IPO or No?
The Netskope IPO will certainly be one to watch out for when it happens.
For a firm to garner the kind of valuation from major investors means there is a lot of potential.
Despite a weaker economy, even the latest round of funding through convertible notes was oversubscribed.
Moreover, the firm's capital position through these funding infusions would likely be robust.
According to some estimates, it is working in the lucrative data protection as a service market, an industry set to touch $63 billion by 2027.
That said, very little is available right now about the financials of the company.
Often, a firm's valuation is built on its future potential, and the stock market does not always reward this over current earnings.
Currently, we do not know Netskope's profitability numbers, its pipeline of clients, or its revenue trends over the last few years.
Hence, it is hard to determine whether waiting for an IPO from the firm makes sense.
Investors keen on taking the plunge should wait and watch but also analyze the financials thoroughly whenever the listing details are filed.
Final Thoughts
Netskope stock is not available for retail investors right now. The firm has not opted to go public so far.
The company has had several successful rounds of raising funds, amassing more than $1.4 billion in investments.
Its CEO had indicated in 2021 that an IPO is one potential path for the business but did not offer further details.
With one more round of funding recently concluded in January 23, hopes for a public listing in 2023 are low.
Many analysts are predicting a 2024 date now.
Interested traders should review the possible ticker symbol and stock price information we shared earlier.
It can help them stay better prepared for the final announcement.
Moreover, we suggest a thorough analysis of the company's financials before buying the stock when the IPO comes.
Accredited investors might also go through sites like LinqTo and UpStox to check if pre-IPO shares are available to buy right now.