Cybersecurity is one of the most important industries in the world right now. It plays a crucial role in data protection while also safeguarding critical infrastructure in the digital space. So, let's look at the 4 best cybersecurity stocks you can invest in for less than $5 per share.
Best Cybersecurity Penny Stocks
SuperCom Limited (NASDAQ: SPCB)
Although the volatility and high speculation surrounding penny stocks are at an all-time high, the cybersecurity industry's appeal is also at a record high.
Only a handful of stocks trade for less than $5 per share in the cybersecurity sector, and one of the most prominent in that category is SuperCom Ltd.
With the sharp increase in the world's technological advances also comes an increase in vulnerability to cyberattacks.
We're all vulnerable to such attacks regardless of profession these days. From small businesses to large corporations, schools, hospitals, and even governments. 
But SuperCom is one of the smaller companies at the forefront of protecting businesses and individuals from potentially stealing their data.
SuperCom is a global provider of secure and trusted Public Safety, IoT, and M2M solutions. It's headquartered in Israel and has offices in Europe, North America, and Asia.
The company has launched operations in over 80 countries, providing advanced technologies and services to Public Safety, Healthcare, Smart Cities, and other industries.
Although SPCB falls under the penny stock category, it's worth noting that it has been in operation for over 20 years.
Within those two decades, the company has specialized in the security and tracking industry.

SuperCom's products and services are used by governments, law enforcement agencies, and companies to protect citizens, assets, and data.
SuperCom is divided into three divisions to advance its security solutions: cybersecurity, e-Gov, and IoT. 
The cybersecurity division helps large organizations with a protection package for their sensitive data.
This means as long as the company works with servers, personal computers, and detachable devices, SPCB can protect them from potential thefts.
SuperCom's e-Gov division works closely with governments and national agencies needing biometrics enrollment, personalization, issuance, and border control services.
And finally, the IoT division deals with companies that require identification and tracking solutions. Such needs help them to monitor people, vehicles, and other objects.
As of March 2023, SPCB trades at roughly $1.55 per share.
Statistics show that global cybercriminal costs have increased significantly since 2015 and are estimated to grow at an alarming rate of 15% a year through 2025, reaching a whopping $10.5 trillion.
In light of that, cybersecurity stocks like SuperCom Limited could skyrocket in the coming years.
With a nifty little market cap of just $5.64 million, it's fair to say that SPCB is a promising penny stock.
BIO-key International, Inc (NASDAQ: BKYI)
Since cybersecurity encompasses access control, authentication, risk assessment, incident response, malware protection, and encryption. It's no surprise that this company makes the list.
BIO-key International is a global leader in fingerprint biometric identification solutions.
Its technology is used in various industries, including healthcare, government, and banking.
The company's identity verification and authentication solutions provide secure access to facilities, systems, and devices.
With a stronghold in over 160 countries, BIO-key's products are readily available globally.
The two most promising products it has to offer are the BIO-key PortalGuard and PortalGuard IDaaS.

The latter is a customer-controlled and neutral-by-design cloud-based identity platform that allows customers to integrate with any cloud or on-premise SaaS application, as well as windows device authentication through IAM platform.
This company also offers its services through subsidiaries and alternative brand names. Some of these brand names include SIdePass, EcoID, and SideSwipe.
With these brand names, BIO-key offers finger scanners for enterprise and consumer markets.
One of the cheapest stocks on this list is $BKYI at just $0.80. With a market cap of $7.33 million and a beta of 0.96, $BKYI is far from a risky investment.
You can also consider that fingerprint-based scanners are expected to increase as more businesses look for more secure and efficient ways to manage access to their facilities and data. 
So the chances of its price increasing are very likely.
GuardForce AI Co, Limited (NASDAQ: GFAI)
GuardForce AI is a cybersecurity company specializing in providing professional services, automated security systems, and security management solutions.
It offers a comprehensive range of services, including perimeter security, remote monitoring, access control, and surveillance.
Its products and services are used in different industries, such as transportation, retail, manufacturing, and banking.
It also has offices in Hong Kong, China, Singapore, and the United States. 
The company has developed proprietary AI-driven technologies such as facial recognition, real-time video analytics, and automated surveillance systems.
GuardForce AI has partnered with leading companies such as Panasonic, Microsoft, and Huawei to provide customers with advanced security solutions.
These partnerships have significantly expanded their presence and popularity across multiple continents.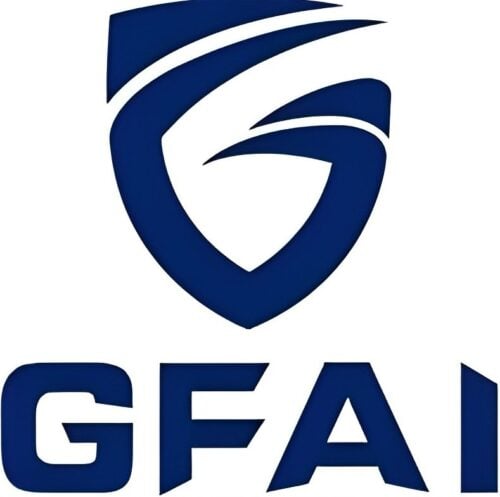 However, GuardForce's astute management observed that the growing interest in cybersecurity stocks wasn't providing the company with sufficient traction.
In response, they announced an expansion plan to extend their scope of operations beyond security solutions.
This plan involved acquiring 36 Shenzhen Kewei Robot Technology subsidiaries, making a bold entry into the Robotics as a Service (RaaS) market.
To further demonstrate its commitment to the industry, GuardForce integrated eight of these subsidiaries, showcasing competitive intentions to other players in the sector.
If its knack for security solutions and willingness to expand a business isn't appealing enough, you should consider the fantastic share structure attracting expert and beginner traders. 
About a year ago, GFAI's outstanding share count sat below 30 million.
GuardForce's currently sits at a mere $7.45 million, but it can prove to be one of the more boisterous stocks on this list.
IronNet, Inc (NYSR: IRNT)
Established in 2014 and based in Maryland, IronNet is owned and operated by General Keith Alexander, the former director of the National Security Agency.
During his tenure at the NSA, General Keith identified critical gaps between existing security technology and emerging cyber threats. 
As a result, he founded IronNet to address the constantly evolving cyber-threat landscape.
IronNet Inc offers various cybersecurity products and services, encompassing threat intelligence, security analytics, and managed security services.
The company has attracted over $175 million in venture capital funding from a diverse investors, including Kleiner Perkins, Google Ventures, and the U.S. Department of Defense.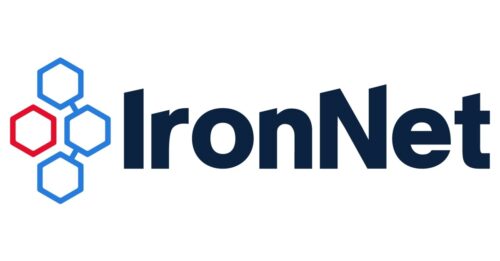 Deloitte has recognized IronNet Inc as one of the top 50 fastest-growing cybersecurity firms, and Fast Company has ranked it among the top 100 most innovative companies.
The company has successfully secured several deals, including one in Singapore catering to clients in the financial and healthcare sectors.
Additionally, the business has partnered with the Gulf Cooperation Council Government to offer infrastructure defense services.
Alongside its Collective Defense Platform, IronNet's AI-powered Network Detection and Response solution will deliver real-time cyber defense for crucial ministries and enterprises.
IRNT's current price stands at $0.32. 
IronNet has the biggest market cap on this list, with a whopping $35.06 million. Its beta (5Y Monthly) is theoretically less volatile than the market at just 1.30.
Are Cybersecurity Penny Stocks a Good Investment?
Cybersecurity penny stocks represent an exciting investment opportunity due to the rapidly growing demand for robust security solutions in our increasingly digital world.
These stocks, usually priced below $5 per share, represent smaller companies in the cybersecurity industry, offering the potential for significant returns as they capitalize on the rising need for their services.
Cyber threats have grown radically as businesses and individuals continue to rely more heavily on digital technology.
There are more data breaches, ransomware attacks, and instances of identity theft than ever before, making cybersecurity companies more essential.
And due to how essential these companies are, Investing in cybersecurity penny stocks offers the possibility of high returns as these companies grow and expand their market share.
Many large corporations and governments prioritize cybersecurity, leading to an increased demand for innovative solutions from smaller, agile companies.
As a result, these penny stocks have the potential to generate significant profits for investors who recognize their potential early on.
Moreover, as the Internet of Things (IoT) and other emerging technologies continue to gain traction, the need for robust cybersecurity measures will only become more crucial.
FAQs
Is Cybersecurity A Good Sector To Invest In?
Investing in the cyber security sector on the stock market, especially in companies that utilize artificial intelligence, offers promising opportunities due to the growing demand for advanced security solutions.
Who Are The Leading Companies In Cybersecurity?
There is a slew of top companies in the cybersecurity market, namely Palo Alto Networks, Fortinet, Cisco, CrowdStrike Holdings, IBM, Cyberark Software, Trend Micro, and Okta.