The novel coronavirus pandemic boosted the biometrics industry, accelerating its adoption and integrating the technology into our everyday life. But will the trend continue, or will the industry pivot as we leave the worst of the pandemic behind? If so, what are the best biometric stocks to buy now? Let's take a look.
Best Biometric Stocks
Aware Inc (NASDAQ: AWRE)
AWRE is a leading biometric technology and software company servicing the public and private sectors.
The pure-play biometric company is an industry veteran and got its big break in 1993 when it helped the FBI develop WSQ—a fingerprint image compressions algorithm.
Aware Inc offers a wide variety of biometric solutions that include:
Identification (facial recognition, fingerprint readers, and iris recognition)

Image quality assurance

Biometric data compliance

Centralized data processing and workflows

Biometric matching algorithms
Several businesses, including financial institutions, healthcare, homeland security, law enforcement, and defense employ their identification services.

The company trades like a penny stock, which has a higher degree of volatility. The stock price stands just below the $2 mark, and its market cap is valued at a mere $40 million.
AWRE stock recently revisited its all-time low and currently rests near a price range that has served as a long-term support area.
It has seen 400% runs upward the last two times it visited this area.
But history might not repeat itself despite its previous success at these levels, as past returns are not indicative of future results.
Aware beat EPS expectations for the third quarter, but revenues fell short. The company reported $3 million in revenue, which is 28% less than its Q3 2021 earnings.
In recent developments, the company announced it achieved SOC (System and Organization Control) 2 Type I compliance for Aware ID—a cloud-based authentication platform.
The compliance achievement could mean good business as Aware prospects can now rely on third-party trust validation. A badge of honor that could help them onboard bigger and better clients.
Intellicheck Inc (NASDAQ: IDN)
Intellicheck presents itself as a leading provider of biometric solutions and an identity validation company in pursuit of detecting fake IDs.
Its biometrics technology detects the genuineness of a driver's license, a simple yet valuable solution.
The company has a strong presence within the law enforcement and banking sector. It works with five out of the top twelve United States banks and over sixty law enforcement agencies.
Fake IDs are a common and growing problem. A recent study found that 12.5% of high school students admitted possessing a fake ID. College and high school students commonly use these to buy alcohol illegally.

Underage drinking is one of the issues that IDN is working so hard to fix.
But fake IDs are not just a teenager problem. Financial fraud and identity theft are a $6 billion-a-year concern in America. An expensive issue that could yield profit for companies that can solve it.
Intellicheck trades like a penny stock with a market cap and price similar to AWRE. It's trading below the $2 mark with a capitalization slightly below $40 million.
Intellicheck has one of the best user retention rates in the biometrics industry. A big plus when it comes to sustainability.
Despite its strong retention positioning, earnings for the third quarter were not their best.
Revenue came in at $4 million, down 17% YOY. The company also reported a net loss of $724k, which was narrowed by 24% from the same quarter last year.
Apple Inc (NASDAQ: AAPL)
Apple is one of those companies that needs no introduction. The company is a global leader in multiple areas of innovation, including biometrics.
But nearly all tech giants participate in the biometrics industry, so what makes Apple unique?
AAPL's biometric tech has an exceptional reach, making it a critical participant in access control technology. Its passwordless biometric security is a convenient and secure way for users to unlock their devices.
Over the years, their technology has gradually evolved from fingerprints to facial recognition. They even recently added an option to recognize face masks as part of their facial recognition access tool. A feature that proved to be very useful during the pandemic.
Most iPhones in circulation are equipped with fingerprint or facial recognition technology. The tech is also featured in other products like the Macbook Pro.
It's estimated that more than 1.2 billion people use iPhones—a massive reach of nearly 15% of the global population.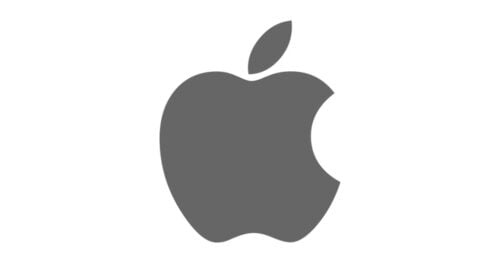 Thanks to its broad reach, Apple's biometric technology could significantly impact how the world adapts to biometric security.
Apple has proven to be one of the most resilient stocks in the market, boasting an excellent long-term performance.
The stock has only fallen 27% from its all-time high this year. That's comparably better than other FAANG stocks like Amazon (54%), Meta (69%), and Netflix (59%).
AAPL also boasts the most significant market capitalization of any stock in the globe, at just a little over $2 trillion.
The house of the iPhone also pays its investors an annual dividend, offering shareholders a yield of 0.69%.
While AAPL might not be a pure-biometric play, its technology's reach makes it a key player in the sector.
Being an established company, it could offer investors less volatility than other biometric stocks on this list.
Microsoft Corp (NASDAQ: MSFT)
Microsoft is another tech giant that needs no introduction. Like Apple, MSFT is also involved in multiple innovation fronts.
The software products developer is not a biometrics pure-play, but it does have a presence and influence in the industry.
The company entered the industry by introducing a password-less biometric feature when it released Windows 10.
It's estimated that over 1.4 billion people use the popular operating system and its newer version, Windows 11.
MSFT might not be as big as Apple, but it's close behind. The tech giant boasts a market capitalization of $1.83 trillion.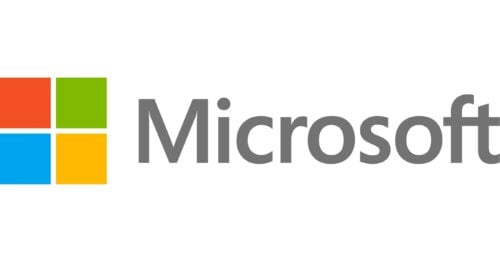 To put it into perspective, only nine countries currently have a GDP higher than Microsoft's market cap.
It famously took the company nearly 17 years to re-take its pre-tech-bubble all-time high. But after doing so, MSFT stock grew nearly 500% in just five years.
The stock price has held up considerably well compared to other tech giants, losing less than 30% of its value since its 2021 high.
Windows has maintained its dominance in the operating system market since its inception. With billions of PCs circulating the world, MSFT could maintain its relevance for years to come.
It's also possible that whatever adoptions the company makes in biometrics technology could help shape the way the sector develops.
Microsoft shareholders can expect a dividend yield of 1.11% for holding the stock.
BIO-Key International Inc (NASDAQ: BKYI)
Bio-key is a biometric software and hardware company offering various access management solutions.
Its durable and compact fingerprint scanners offer an easy-to-use plug-and-play solution. The readers are used in multiple functions, from security to Points of Sale (POS).
The company also offers an intelligent software biometrics solution called Identity-Bound Biometrics (IBB).
The technology stores biometric data to create a unique biometric identity for user verification.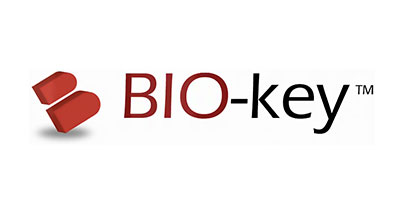 BKYI stock, like the other biometric pure-plays on this list, also trades like a penny stock. Its share price is just below $1. The company also possesses the smallest cap on the list, with a total market capitalization of $6 million.
While the company is still relatively small in size, it's making progress to cement its position within the industry.
For example, recently, they were able to secure a bid for the Florida County Governments to secure their election operations.
BKYI printed a post-pandemic high of nearly $14; the share has lost nearly 96% of its value since then.
Are Biometric Stocks a Good Investment?
Given the sector's positive growth outlook, biometric stocks could be a good long-term investment.
The biometric market is projected to grow to $136 billion at a CAGR of 13.3% through 2031. Picking the right stocks in the sector could help investors capitalize on this growth trend and yield compelling returns.
Biometric technology is becoming more common as digitalization becomes more entangled in our daily lives. We saw an acceleration of the trend during the COVID pandemic, which benefited adoption.
We are already using technology daily, whether on our smartphones or clearing security at the airport. This points to the growth potential and long-term relevance that the technology could have.
Furthermore, biometrics is playing an ever-growing role in defense, one of the most important functions of the industry.
The technology is also helping resolve many of the pain points circulating cybersecurity.
Investors looking to grab a piece of the pie can choose different investment options. Options include lower-cap riskier biometric stocks, established tech giants with biometric exposure, or a combination of both.
The balance between these investment options is a personal choice that depends on the risk appetite of each investor.
With smaller companies, there is a higher risk, as they could go bankrupt and disappear. But biometric stocks with a small cap that stick around could yield significant results over the next decade.
Regarding tech giants, their diversification into other areas could be both positive and negative. Being diversified makes it less susceptible to sector performance and news.
Generally speaking, the large size of established giants like Apple makes it less likely that they will be put out of business. This, in turn, means that the investment could have less risk if held over a long period.
But no investment is ever risk-free; investors should always due their due diligence before making investment decisions.
Now that you know more about biometric stocks, you might consider adding one (or more) to your portfolio.
Read more: The 6 Best Fintech Penny Stocks To Buy Now