Traders are looking for a way to invest in Cohesity, one of the hottest data management and security startups. But can you buy Cohesity IPO? We answer all the details about the listing, including stock price, ticker symbol, and more below.
Can You Buy Cohesity Stock?
Cohesity shares are unavailable to the public as of now. The firm has not listed its shares on any stock exchange so far.
This company was formed to solve one of the biggest problems in the tech industry – data duplication.
It is one of the most vexing issues in distributed systems right now.
Given the rapid growth of Cohesity, its Fortune 500 clientele, and significant VC funding, the company has undoubtedly achieved much in this journey.
When it filed for an IPO in late 2021, there was a lot of excitement among retail investors.

Many felt it would be their chance to get in on the next big unicorn.
Unfortunately, the company has not gone ahead with the move since then.
However, there is much speculation about when it will take the final plunge.
Many are even saying that it might happen this year.
We look at the possible launch date, ticker symbol, price, and other details of the Cohesity IPO in this article.
About the Company
Cohesity offers a suite of products for data management and security.
It helps companies get a distributed backend without experiencing problems related to mass data fragmentation.
To the user, it gives a seamless front-end experience.
Its core product is the Cohesity data cloud, a unified system for data protection, security, mobility, access, and insights.
Here are the key solutions that the product offers:
Single window data backup and recovery

Mitigate compliance risks and improves data security

Protect against ransomware and provides quick recovery from attacks

Provide file and object services, such as converting legacy data into current formats

Automates disaster recovery

Aids multi-cloud strategies by providing backup and recovery systems, archiving, and analytics

Quicken product development lifecycle

Aids in long-term data retention for compliance purposes

Integrates platforms from myriad cloud computing vendors on a single platform
These services are available through Software as a Service (SaaS) and self-managed models.
Cohesity is based in San Jose, California, and was founded in Jun'13 by Mohit Aron, an Indian-American entrepreneur and businessman.
Recently (Aug'22), Sanjay Poonen replaced Mohit as CEO and President.
In a statement released in Sep'21, the firm mentioned having nearly 2,600 clients.
Over a fourth of the Fortune 500 companies use its products, including the US Air Force, Cisco, and even NASA.
Who Owns the Company?
Cohesity is venture-backed. Its investors include names like Sequoia Capital, the SoftBank Vision Fund, and many other hedge funds.
As of Dec'21, Cohesity had already raised $660 million from them.
The company's ownership would be split between its founders, management team, and the VCs backing it.
It had also filed for an IPO the same year, though the offering has not yet happened.
How Much is the Company Worth?
In Mar'21, Cohesity announced that it had reached a valuation of $3.7 billion.
It was based on a tender offer of $145 million by Steadfast Capital Ventures to some of its employees who wanted to sell a part of their equity.
Revenue
As per a press release from Cohesity in Sep'21, its sales were more than $300 million for that fiscal year.
This was a 70% growth in annual recurring revenue.
It also saw a 40% increase in customers and a 130% increase in its net expansion rate.
Cohesity IPO Date
There was a lot of speculation that Cohesity IPO might happen sometime in the first quarter of this year.
But since it did not happen, we might look forward to the next one as a possibility.
The firm submitted the S-1 Form to the SEC as far back as Dec'21.
However, it was a private filing, and access to details regarding the business was not shared.
Cohesity Ticker Symbol
As of now, since there are no details available in the public forum, we can't be sure what the ticker symbol would be.
Here are a few possibilities that the firm can consider:
This is all speculation, however.
We will know the final one when the S-1 filing is made public and the firm decides to undertake the IPO.
Stock Price
Bloomberg reported some details on what could be expected from the initial public offering as and when it happens.
The valuation being sought is somewhere between $5 to $10 bn, which is higher than in Mar'21.
However, the number of shares issued and the stock price is still undecided.
We did a ballpark survey of some of Cohesity's close competitors to determine what firms in this market segment usually trade around.
As per our study, the typical price range is between $25 – $75.
While we cannot be sure, this could be one possible way for the firm to consider valuing its shares when the listing happens.
Cohesity Competitors to Invest in
Most firms in the data management and recovery space are privately held.
Below, we have looked at three businesses with a similar offering but are publicly traded:
CommVault Systems, Inc. (NASDAQ: CVLT)
This firm is one of the closest competitors of Cohesity.
Its products are a direct challenge to the Helios platform.

They provide data backup, retention, recovery, compliance, and infrastructure management services.
In 2022, CommVault had revenues of $769.59 million, with a net income of $33.62 million.
Dell Technologies Inc (NYSE: DELL)
Dell is one of the giants of the laptop and PC industry, but in recent years it has entered into cloud services.
Its data protection suite offers nearly all the same benefits as Cohesity's.
However, this is only one segment of the firm's overall business.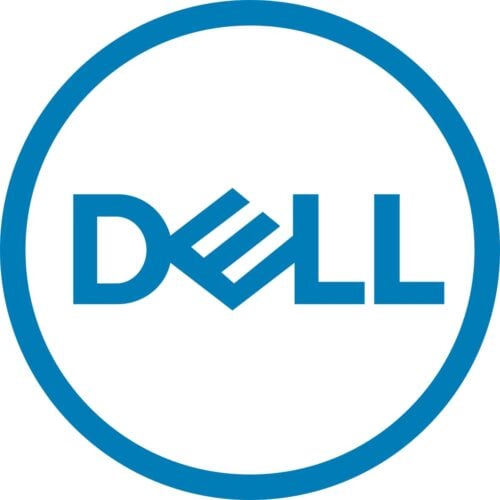 Investors should analyze the entire company before deciding to buy its stock.
In 2023, Dell's revenues reached $102.30 billion, with earnings close to $2.44 billion.
Hewlett Packard Enterprise Co (NYSE: HPE)
HPE is a leader in cloud data services.
After acquiring Zerto in 2021, it has added data protection to its GreenLakes offering.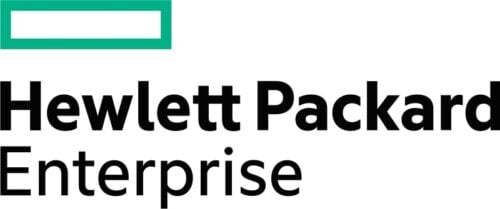 These services have been one of the key reasons behind the company's recent growth.
In 2022, HPE's sales were $62.98 billion, and net earnings were $3.20 billion.
Wait for Cohesity IPO or No?
Cohesity IPO will certainly be something to look out for.
Data breaches caused nearly $4.24 million in damages in 2021.
Cyberthreats cost human lives, as is poignantly visible in the Ukraine war.
Today, Russia-backed hackers may exploit vulnerabilities in the data infrastructure of the US or its official western European allies.
If this leads to casualties, it might trigger Article 5 of NATO, which raises the possibility of an all-out war.
This goes to show the importance of the work that Cohesity and similar cloud providers are doing.
Unfortunately, we have minimal idea about the credentials of the firm.
Without understanding the revenue position, profitability, usage trends, and financial ratios, it is hard to predict the success of its listing.
Hence, whether or not to wait for an IPO is a question each investor must answer for themselves.
Factors such as risk profile, current holdings, and funding come into play when making these decisions.
If you are sure about Cohesity, it would be best to open a brokerage account and wait for an announcement from the firm.
Final Thoughts
Cohesity is privately held but has given clear indications of an IPO through its S-1 filing in 2021.
When exactly it will happen is anybody's guess, but some predict it could list in the next quarter.
We have shared indications of the kind of pricing, ticker symbols, and other details you should look out for.