It seems as if everyone wants a piece of the non-fungible tokens (NFTs) pie, from celebrities to luxury brands. Although it comes as no surprise considering the wild returns, some projects have yielded in the past. But are there any NFT ETFs available? And if so, which are the best NFT ETFs to buy now? Let's have a look.
Best NFT ETFs
Defiance Digital Revolution ETF (NYSEARCA: NFTZ)
NFTZ has bragging rights for being the first and only NFT ETF available on the New York Stock Exchange.
So let's deep dive into it and find out exactly what this intriguing exchange-traded fund offers.
NFTs are digital assets stored in blockchain networks, giving them their non-fungible characteristic.
In other words, they are computer files whose uniqueness and authenticity can be validated digitally. But what exactly comprises an NFT ETF, given these digital assets are not securities?
NFTZ seeks to provide shareholders with NFT exposure by investing in companies that are (or plan to be) involved with the industry.
The ETF achieves this by tracking the performance of the BITA NFT and Blockchain Select Index. The benchmark comprises companies involved with the creation, commercialization, and issuance of NFTs.
But it also includes companies involved with crypto asset management, payment services, and blockchain technologies.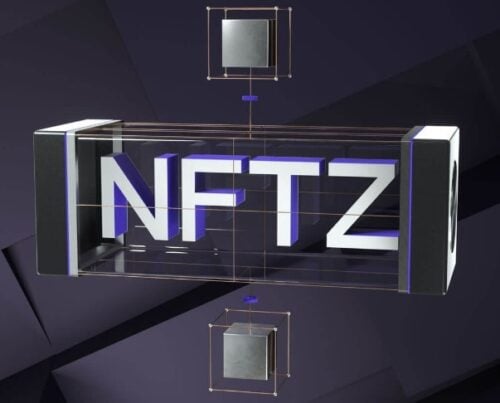 NFT-related equities make up 56% of the portfolio, while blockchain companies make up the rest.
The top holdings comprising the ETF include Kakao (KRX: 035720), Funko (NASDAQ: FNKO), Naver (KRX: 035420), and Riot (NASDAQ: RIOT).
But the fund also invests in established companies such as Block (NYSE: SQ), eBay (NASDAQ: EBAY), and IBM (NYSE: IBM).
Most companies that comprise the ETF are based out of the United States (74%). Although it also has large representations from South Korean (10%), Canadian (8%), and Japanese (4%) companies.
The ETF is small, with only close to $4.5 million in net assets under management. Funds this size tend to be very volatile, as it doesn't take excessive capital to move the needle.
Its remarkable volatility can be appreciated by taking a peek at the fund's price history.
NFTZ has been on a high-speed elevator down along with the rest of the NFT industry.
The ETF is down nearly 80% since its inception, and it doesn't appear to show any signs of reversals—yet!
But that could quickly and abruptly change if the NFT and crypto sectors turn their luck around.
While the NFT industry has been on a freefall as of late, there have been some signs of relief over the past few weeks.
Dappradar—a website that tracks the performance of the NFT market—shows that NFT sales have picked up recently. The increase in volume could point out renewed interest, an early sign of recovery.
There is only one NFT ETF available to trade in the stock market. Therefore, the Defiance Digital Revolution ETF (NYSEARCA: NFTZ) could be the best NFT ETF to buy now.
We could see more NFT ETFs in the near future, but NFTZ is on our watchlist for now. Will it also be on yours?
What Are Other Ways To Invest in NFTs
Stocks
While investing in NFT ETFs could require less work, there is always the alternative of investing directly in NFT-related stocks. Non-fungible but fun nonetheless!
There are many NFT companies worth looking into that can help you build a diversified portfolio of stocks.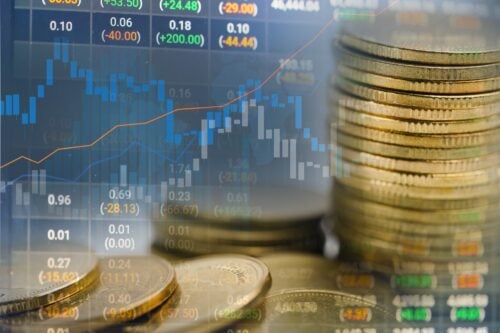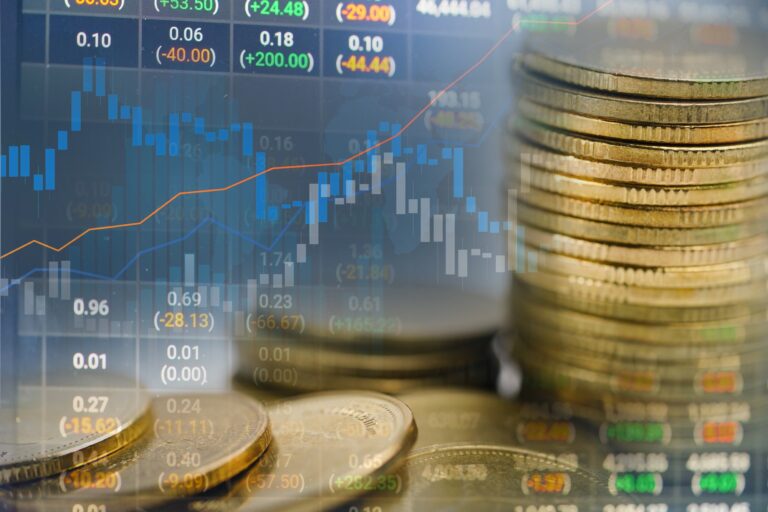 Some ideas to consider when choosing stocks related to NFTs include the following:
NFT Marketpaces such as Coinbase (NASDAQ: COIN)

Crypto Miners such as Riot (NASDAQ: RIOT)

NFT Video Game companies such as Funko (NASDAQ: FNKO)

NFT Issuers such as Dolphin Entertainment (NASDAQ: DLPN)

Brands that release NFTs, such as Mattel (NASDAQ: MAT)
NFT stocks offer similar benefits to NFT ETFs. NFT stocks could provide tax advantages by investing with a retirement account and mitigate some of the scam-related risks of NFTs.
Fractional NFT ETFs
KuCoin—a popular centralized crypto exchange—developed various fractional NFT ETFs for its customers. Thus, making it the first centralized crypto exchange to offer NFT ETFs.
Unlike their stock market counterparts, KuCoin fractional NFT ETFs are not comprised of shares in a company.
Instead, fractional NFT ETFs cleverly package a bulk of artwork into an NFT-diversified fund sold to investors as shares in a crypto exchange.
The NFT ETF Trading Zone allows investors with less capital to own a fraction of highly-priced projects like the Doodles NFT collection.
These NFTs are traded using USDT, a crypto US-dollar equivalent, so users still need to purchase digital currencies to trade them.
The KuCoin NFT ETFs are not listed as shares in the stock market. Therefore, they lack many of the advantages that come with trading in a regulated stock exchange.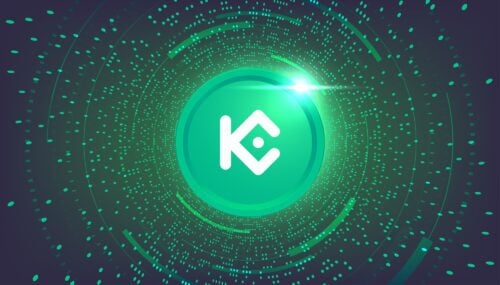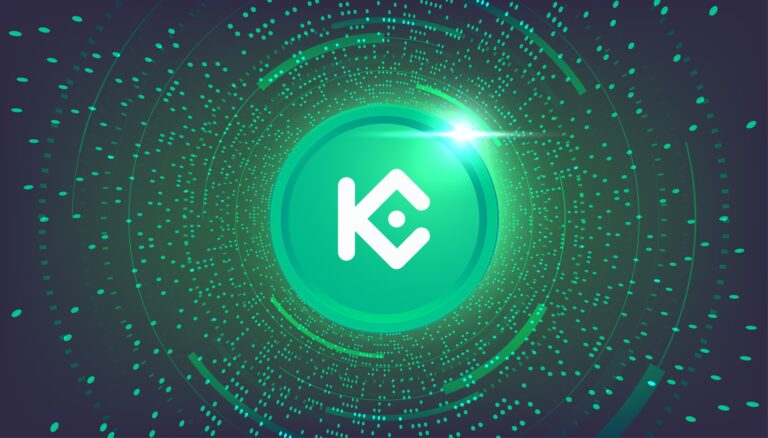 Not being traded in the free markets means the ETFs are only available via the KuCoin exchange and will not be found in other trading platforms.
However, the fractional ETF offers advantages as it makes it easier for retail investors to own NFTs. For example, by not needing to manage wallets and smart contracts.
the ETFs are built with the help of the Fracton Protocol. The protocol extracts the financial attributes of NFTs and fractionalizes them into ERC-20 tokens.
This brilliant way of fractionalizing ETFs allows investors to leverage an extra layer of crypto innovation to invest in the asset class.
Users can then use the protocol to buy into NFT ETFs offered by KuCoin.
Direct Buy
Finally, there is always the option to invest in NFTs by buying them directly from an NFT marketplace.
However, this option could be considered to be both the riskiest and most complex.
Buying NFT assets from a marketplace usually requires purchasing cryptocurrencies to trade them. It also requires users to have a crypto wallet to store them.
Are NFT ETFs a Good Investment?
NFT ETFs could be a compelling option for investors seeking exposure to the industry without directly purchasing non-fungible tokens.
The new asset class is still in its early stage of development, and as with all new developments, there is a lot of uncertainty that lies ahead.
In fact, the NFT market is plagued with risks that could affect the performance of an asset.
For one thing, projects are dependent on their blockchain networks. A faulty network could end up costing the project its future success.
Furthermore, purchasing, storing, and trading NFTs can be complicated and expensive. There are also a lot of scams and hacks targeting the industry that could place your investment at risk.
Of course, as with all significant risks, there is also a great potential for reward. In the case of NFTs, the returns have proven to be astronomical.
While NFTs offer a unique value proposition, it might be more of a gamble to pick winners and losers this early. Making the investment highly speculative.
Instead, investing in an NFT ETF can make the asset class more accessible for investors. Particularly those who may not have the resources or expertise to invest in individual NFTs.
By purchasing NFT ETFs, shareholders can mitigate some of the risks that come with directly owning non-fungible assets.
Owning companies that conform to the NFT ecosystem instead of owning the project could be a less risky strategy.
Furthermore, by purchasing an NFT ETF, shareholders do not have to deal with the nuances of directly buying NFTs.
NFT ETFs also offer advantages in trading as NFTs lack the liquidity that stocks and ETFs tend to offer.
Now that you know more about NFT ETFs, you might consider adding one to your portfolio.
NFT ETF FAQs
What Are The Best NFT Investments?
The non-fungible token markets are diverse and dynamic. The best NFT investments are those created by well-known artists with good communities and unique characteristics. NFTs that have utility or a use-case beyond speculation also yield compelling profits.
What Is The Best NFT Stock?
These are the best ten NFT stocks worth looking into
Funko (NASDAQ: FNKO)

Coinbase (NASDAQ: COIN)

Takung Art (NYSEAMERICAN: TKAT)

NFT Technologies (OTCMKTS: NFTFF)

Dolphin Entertainment (NASDAQ: DLPN)

DraftKings (NASDAQ: DKNG)

Cloudflare (NYSE: NET)

eBay ( NASDAQ: EBAY)

GameStop (NYSE: GME)

Mattel (NASDAQ: MAT)
How Do I Invest in NFT ETF?
If you want to invest in the non-fungible token (NFT) ETFs, then you should follow these steps:
Open a brokerage account

Find an NFT ETF that fits your investment strategy

Place an order

Monitor your investment

Decide when to take profits
Is NFT Traded on The Stock Market?
Non-fungible tokens (NFTs) are not traded in the stock market. However, stocks and ETFs of companies that own or sell NFTs can be bought in the stock market. Non-fungible tokens can be traded in specialized NFT marketplaces like Opensea.io.