Reviews of Nomi Prins' The Great Distortion bundle are making the rounds online, and I wanted to see if her analysis lives up to the hype. Keep reading for a deep dive into Nomi's The Great Distortion stock picks and service.
What Is a Market Distortion?
A market distortion occurs when an asset's perception is not aligned with reality or traditional market fundamentals.
Usually, the market determines asset prices based on public perception, but this isn't always the case.
When the market realizes that there is a disconnect between expectations and reality, it could trigger a price correction.
By spotting distortion as it occurs, you can potentially capitalize on eventual corrections and put yourself in a favorable position.
Nomi Prins has developed a keen eye for spotting distortions over decades, and her Distortion Report helps members capitalize on them.
>> Discover more distortion opportunities <<

What Is The Great Distortion?
Nomi Prins' "The Great Distortion" is a potential $150 trillion transfer of wealth from the real economy to financial markets.
In essence, The Great Distortion is a market distortion magnitudes larger than anything we've previously seen. It's largely fueled by the recent bout of inflation and mountains of freshly printed money flooding the economy.
Nomi says that smart money and elites are already in the know and shifting around their wealth to get ahead of The Great Distortion.
Rogue Economics and Prins warn that this could spark a global crisis that may fundamentally reshape the economy.
Nomi likens this potential wealth redistribution to the 1989 gold standard drop, the 2008 bailouts, and the 2020 pandemic.
She's not the only person pessimistic about the current state of affairs.
Intergovernmental organizations such as the World Bank and the International Monetary Fund (IMF) have even lowered their global economic growth forecast for the upcoming years.
Unlike many analysts, however, Nomi does not believe a crash is the most imminent threat on the horizon. This is a rather new development, as Nomi was warning of a market collapse way back in 2018.
Prins cautioned of an impending crash in her 2018 book, Collusion, writing "asset bubbles that central banks have created and fueled [are] setting the stage for a disastrous fall."
In short, the game has changed, and Prins now believes the economy is headed for a much more peculiar turn of events.
This is why Prins' most recent iteration of the Distortion Report membership offers trade ideas specifically tailored to living in a post-Great Distortion economy.
>> Get the scoop on Nomi's Great Distortion stocks <<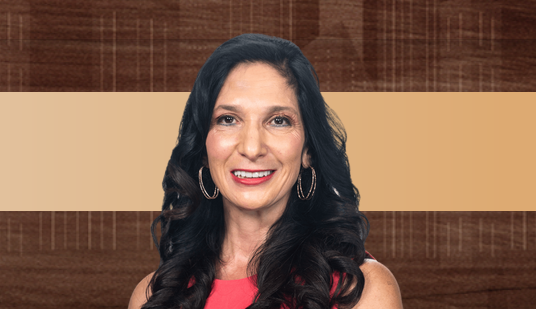 Who Is Nomi Prins?
Nomi Prins is a renowned financial expert, author, and stock market analyst.
Compared to many gurus out there, Prins background puts her a cut above the rest.
Let's check out some of her credentials, starting with her education and her work in the financial world.
Nomi currently holds a PhD in International Strategic Studies, a Master's in Statistics, and a Bachelor's in Mathematics.
Before joining Rogue Economics, Prins worked as a senior managing director at Bear Sterns for about seven years. She also took on a managing director role at Goldman Sachs for two more years.
Lastly, Prins worked as an analyst at Chase Manhattan Bank, as well as a senior analyst for Lehman Brothers.
As you can see, Prins is no stranger to the financial sector.
As a research analyst, some of Prins' most popular services are:
Distortion Report

25 Cent Trader

Inside Wall Street with Nomi Prins
As mentioned, Prins is also an established author, who has written several best-selling books.
Some of her writings include:
All the Presidents' Bankers: The Hidden Alliances that Drive American Power

Collusion: How Central Bankers Rigged the World

It Takes a Pillage: An Epic Tale of Power, Deceit, and Untold Trillions
She also has another upcoming book, Permanent Distortion: How Financial Markets Abandoned the Real Economy Forever. If you're looking for more Nomi Prins market predictions about distortions, you might want to watch out for this one.
>> Access Nomi Prins stock picks <<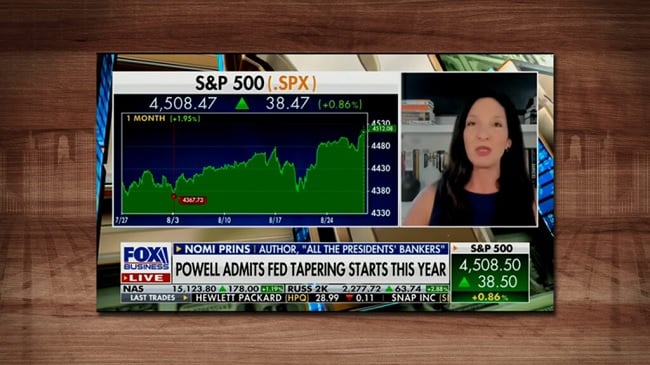 What's Nomi Recommending People Do About Distortions?
Instead of falling prey to market distortions, Nomi Prins recommends leveraging them into a wealth-building strategy. It's about using the market's own momentum against itself.
America's wealth divide has widened substantially as a result of the pandemic. This trend started long before, but its acceleration is plain as day.
Billionaires have grown their wealth at unprecedented rates, while everyday people suffer. To make matters worse, elites are using their money and influence to manipulate markets.
The average person does not have a fraction of the influence that big players exert over the financial system.
Even though such a small group can exert such a great deal of influence, Prins says you can take advantage of it if you follow their lead.
According to Prins, there are several opportunities created by America's Great Distortion, and her findings have been compiled into a series of special research reports.
Members get these reports as part of this Distortion Report bundle.
One such report outlines Nomi Prins' #1 stock for America's Great Distortion.
Nomi's #1 Stock for America's Great Distortion
Nomi Prins' #1 stock for America's Great Distortion is a small company in the energy sector. She shares other picks in her monthly newsletter and bonus reports.
Understandably, Prins is mum about the company, but she does offer some clues on her top Great Distortion stock.
She describes the firm as a cutting-edge tech stock operating in the energy sector, and it already has 76% of Fortune 50 companies as customers.
Prins also points out that it is owned by "just about every major institution on Wall Street." Wall Street has bought nearly 60 million shares of this stock in the past 12 months.
Additionally, she reveals this energy stock has nothing to do with wind energy, solar energy, or any other alternative energy that's been the subject of so much hype. As a matter of fact, she says it's "nothing like that."
Prins shares the ticker in her bonus report, #1 Stock for America's Great Distortion.
>> Discover Nomi's #1 stock for the Great Distortion <<

What Is the Distortion Report?
The Distortion Report is an investment newsletter led by Nomi Prins and published by Rogue Economics. Some perks of a subscription include stock picks, bonus reports, and a model portfolio.
Lead editor Nomi Prins sets her sights on opportunities arising from disconnects between the real economy and the financial markets.
Once a month, Prins cues members into investment ideas supported by extensive market analysis. All current recommendations can be tracked through the Distortion Report model portfolio.
Members signing up for The Great Distortion package can access three additional bonus reports with even more trade ideas and insights penned by the team.
I'll dig into the specifics as we go, so stick around.
But first, let's take a look at Distortion Report's publisher, Rogue Economics.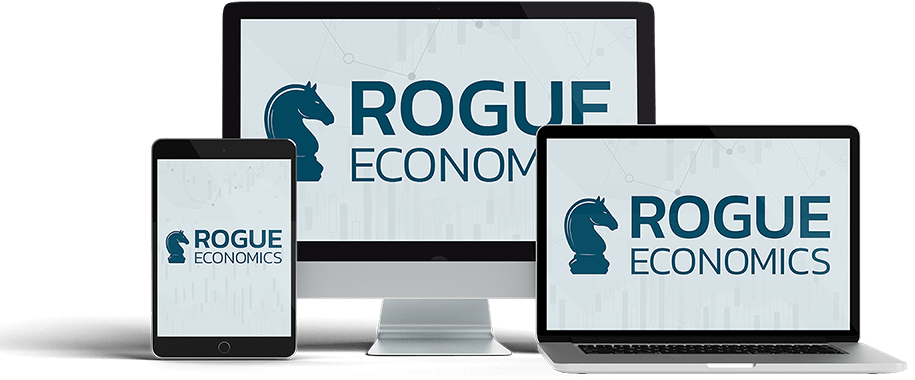 What Is Rogue Economics?
Rogue Economics is a research publisher behind a whole host of stellar stock-picking services.
While many companies in the research space dial in on domestic happenings in the financial world, Rogue Economics focuses on macroeconomic events.
This emphasis is precisely why the team has investment talent like Nomi Prins in its ranks.
The team's unique vantage point offers insights that many publishers overlook. While focusing on domestic markets can be helpful, a lot can be missed without applying a big-picture approach.
Rogue Economics publications include:
Inside Wall Street with Nomi Prins

Distortion Report

Distortion Money Matrix

Rogue Portfolio

Rogue Strategic Trader
Prins is not the only notable analyst; Eoin Treacy, John Pangere, and Lau Vegys also offer valuable insights to members.
Now that you know more about Nomi Prins, Distortion Report, and Rogue Economics, let's switch gears and check out everything that comes with The Great Distortion bundle.
>> See why so many trust Rogue Economics <<
Nomi Prins' The Great Distortion Bundle Features
As mentioned, Nomi Prins' The Great Distortion deal has plenty to offer.
Here's a breakdown of each feature.
Nomi Prins Stock Picks
Rogue Economics' Distortion Report newsletter provides members with a monthly trade idea based on recent market distortions identified by Nomi Prins.
Each issue provides members with the stock ticker, recommended buy price, supporting analysis, and more.
The analysis is thorough, but the team takes care to make sure that their insights are easy to follow. This means that they don't load the text with needless jargon or fluff.
All current picks recommended by the team can be found in the Distortion Report's model portfolio.
Updates and Alerts
In addition to the monthly newsletter, Nomi Prins and team keep members in the loop with updates and alerts.
The stock market is in a constant state of flux, which means it's vitally important to stay in the know if it changes direction.
Distortion Report's alerts will inform you when they think it's a good time to buy, sell, or modify a position.
This is a helpful feature for folks who don't want to spend every waking moment focusing on their positions. This lets them move about their day knowing that the team's in their corner keeping a vigilant watch.
>> Check out Distortion Report's latest issue <<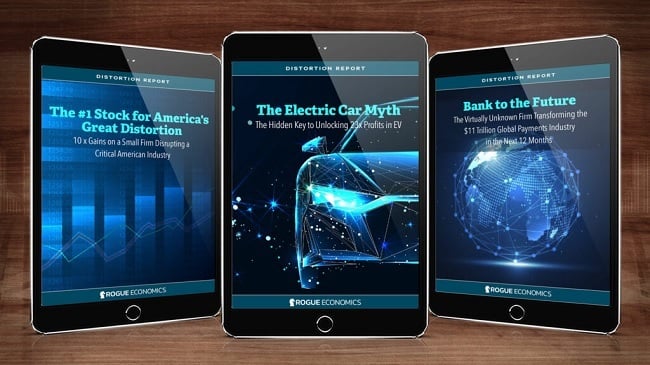 Bonus Reports
The Great Distortion's bonus reports add an extra wrinkle of value for new members looking for additional investment opportunities.
As soon as you sign up, you can access these resources.
The #1 Stock for America's Great Distortion: 10x Gains on a Small Firm Disrupting a Critical American Industry

– Nomi Prins unveils an under-the-radar small-cap that she believes is positioned to make the most of

The Great Distortion

.

The Electric Car Myth: The Hidden Key to Unlocking 23x Profits in EV

– In this report, Nomi Prins explores an overlooked electric vehicle charging company that could grow along with the current demand for EVs.

Bank to the Future: The Virtually Unknown Firm Transforming the $11 Trillion Financial Industry in the Next 12 Months

– Prins shares a company that could be instrumental in bridging the gap between legacy banks and a new financial system.
These are all solid reports, but new members might want to check out America's Great Distortion first. This is Nomi's premier stock recommendation that adds greater context to the rest of her recommendations.
The Electric Car Myth is a solid option for unconventional opportunities in the electric vehicle industry.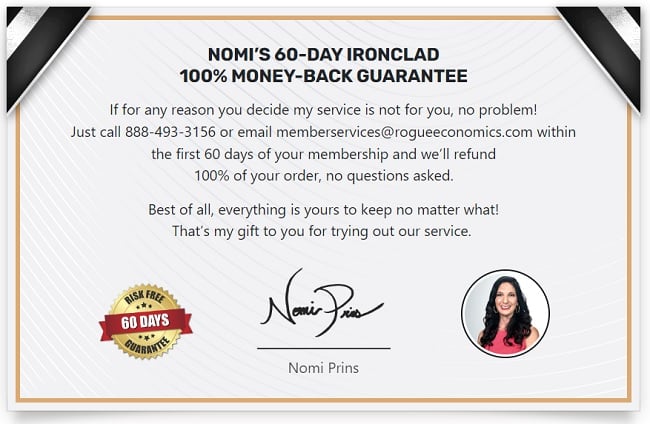 Money-Back Guarantee
Under The Great Distortion bundle, new memberships are backed by a 60-day money-back guarantee.
This means that you can sign up, test-drive the service for 60 days, and opt for a full refund of the price of your subscription if it doesn't meet your expectations.
The industry standard refund policy for investment newsletters is about 30 days, so Distortion Report scores extra points here for going above and beyond the norm.
There's also a deal where new members can sign up for two years instead of one. The two-year plan is covered by the 60-day money-back guarantee.
Here's a snapshot of the signup page.
This is a nice gesture that shows Rogue Economics and Prins stand by their research and analysis.
>> Sign up to Distortion Report today <<
The Great Distortion Bundle Pros and Cons
The Distortion Report offers fantastic analysis, but there are some areas I think the service falls a little short.
Check out my pros and cons for the full scoop.
Pros
New trade idea every month

75% discount

Three

Great Distortion

bonus reports

60-day money-back guarantee
Cons
No community forums

Mostly focused on market distortions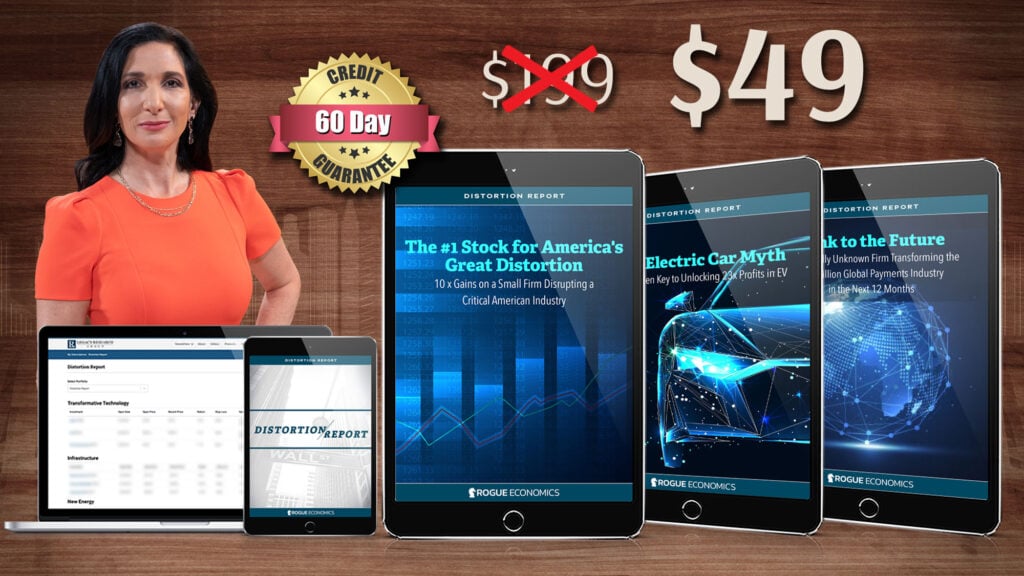 How Much Does The Great Distortion Deal Cost?
Typically, a one-year subscription to Distortion Report costs $199. However, new members can sign up under The Great Distortion package for just $49.
This adds up to about 75% off for the first year.
Even better, new members receive everything mentioned in this review. There's no trade-off for opting for the discounted price.
New members can also sign up for the two-year subscription that provides the same 75% discount for both years.
Additionally, the 60-day refund policy does apply for members who opt for the two-year subscription to Distortion Report.
Something to keep in mind is that the discount is an introductory rate. When the subscription renews, members will be charged $129 (plus applicable taxes).
Is The Great Distortion Bundle Worth It?
Nomi Prins' Great Distortion bundle is an excellent service packed with a lot of value. This is especially true when considering the 75% discount for the first year (or two with the Flash Deal).
Prins is an exceptional analyst with an impressive track record in the financial world. Also, her focus on global market events carves out an underserved niche in the investment research space.
Plus, the 60-day refund policy lets new members test the waters for about two months. This typically isn't enough time to see a position through, but it provides a window to gauge the quality of Prins and team's analysis.
All in all, this is a great deal, and anyone looking for ways to turn the tide on market distortions might want to check it out.
>> That's it for my Great Distortion review. Sign up today <<