Nike is a very popular sporting brand that produces shoes and clothing.
The company was founded in 1964 by Bill Bowerman and Phil Knight, originally called Blue Ribbons Sports.
Nike was renamed after the Greek Goddess of Victory, Nike.
The company has grown to become the most valuable sporting brand.
Nike produces its products and owns and operates retail stores throughout the world.
Nike-owned brands include Air Jordans, Converse, Hurley, and Air Force.
Nike has been a publicly traded company since 1980.
The company is listed on the New York Stock Exchange under the ticker symbol NKE and is one of the top shoe stocks.
It is a part of the stock market index S and P 100 components.
The company reported total revenue of $37.40 billion in 2020 and had an operating income of $3.12 billion.
There are around 77,000 people that work at Nike worldwide. Marketing has been a core strategy behind Nike's success.
The brand signs exclusive sponsorship agreements with celebrities, athletes, and teams.
Nike's Biggest Competitors
Nike's most profitable source of income is through its footwear division.
The sale of sport and urban shoes accounted for $22.3 billion worth of sales in 2018.
Nike is the industry leader for sports footwear and holds a 26.4% share of the global market.
Its Air Jordan, Air Force, and Converse brands are keen examples of how its products are used for fashion and not just sport.
Air Jordan's are in very high demand.
The shoe always sells out during pre-order and has become a collectible item.

The company also sells sports apparel that targets both amateurs and professionals.
Nike designs clothes for all sorts of sports including extreme temperature sports.
Its apparel business is another big earner for Nike with $10.73 billion in revenue delivered in 2018.
The smaller section of the business is its sports equipment. Sports equipment delivered $1.4 billion in sales in 2018.
Here is a look at some of Nike's most significant competitors and alternatives:

Adidas – A German-based footwear and sportswear brand.
Asics – The third-largest sports brand for footwear sales worldwide.
Under Armour – A newer challenger which has been growing rapidly.
Nike Competitors: Adidas
Adidas was founded in 1949 by Adolf Dassler and had grown to be one of the biggest sportswear brands in the world.
The company produces both footwear and apparel with footwear accounting for 45% of its sales. 57,000 people are working for Adidas around the world.
Adidas has a strong focus on its research and development with a keen interest in sustainability. The company does not use plastic in its products and uses organic cotton.
They are listed on the Frankfurt Stock Exchange under the ticker symbol ADS.
The company reported revenue of $26.656 billion in 2018 and an operating income of $2.880 billion.
Like Nike, Adidas spends big on marketing by partnering with celebrities and athletes to promote their brands.
Adidas owns and operates other brands such as Reebok and TaylorMade. They also own the Runtastic series of apps that help people to track workouts.
The company is the number two sports shoe seller, behind only Nike.
Nike Competitors: Asics
Asics is the third-largest seller of sports shoes, behind Nike and Adidas.
The company was created in Kobe, Japan in 1949 and started out producing basketball shoes.
It has grown to include production for apparel and footwear for a number of different sports.
The company also owns and operates retail stores with around 900 stores in 33 countries.
Its running shows are considered to be some of the best on the market.
Asics is a publicly-traded company that is listed on the Tokyo Stock Exchange. The company had total revenues of $3.559 billion in 2018.
Although its sales are far behind that of Nike and Adidas, the company is the third-largest sports shoe seller in the world.
The company is well known for its quality products and its research and development teams which are constantly innovating.
Nike Competitors: Under Armour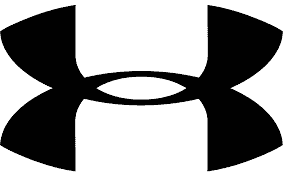 A relative newcomer to the sportswear industry is Under Armour which began in 1995 when it was founded by Kevin Plank.
The company has its headquarters in Baltimore, Maryland.
The first product offered by the company was its sports shirt that was designed to be lightweight and comfortable.
A full clothing collection would follow, including footwear. The clothing part of the business remains the significant earner accounting for 67% of sales.
Its footwear division accounts for 20% of sales but Under Armor is rapidly expanding.
The company is ranked 4th in the world for footwear sales.
This is impressive considering it has been in business for less time than its competitors.
The company is listed on the New York Stock exchange under the ticker symbol UAA (class A) and UA (class C). In 2019, the total revenue for Under Armour was $5.27 billion and operating income was $236.77 million.
As with the other sporting brands, marketing has played a key role in Under Armour's growth.
The company has targeted strategic partnerships to raise awareness of its brand.
Nike's Competitive Advantage
There is a strong sense of customer loyalty and the company can keep customers long term.
The hype around drops of popular products such as Air Force One's and Air Jordan's gives Nike a sense of exclusivity.
The company also has strong customer service which sets it apart from its competitors.
Nike focuses on design innovation and has an excellent marketing strategy to keep it competitive.
Nike's Competitors and Alternatives: Final Thoughts
Nike is a popular brand that has gone on to be the leading seller of sports shoes in the world.
They have managed to create products that cater to all audiences from casual wearers to professional athletes and even collectors.
Nike is a brand that appeals to just about everyone.
Although it does face fierce competition from Adidas for the top spot, Nike remains ahead.
Nike is a beloved brand that will continue to perform well as it focuses on innovative products and cutting down production costs and times.