Smart investors want to buy QuikTrip stock shares.
QuikTrip is one of the most successful convenience store gas station chains in the US.
QT has amassed a loyal following, and many investors are looking to cash in on its success.
But can you buy QuikTrip stock?
Read more to find out!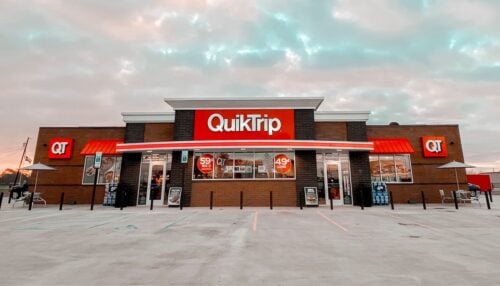 What Is QuikTrip?
QuikTrip Corporation was founded in Tulsa, Oklahoma, in 1958 by Burt Holmes and Chester Cadieux.
It began as a small grocery store.
In 1971 it merged with Shopeze and began selling gasoline as well.
By 1974, the company had over 500 stores across the country, all open 24 hours.
In 1977, QT began offering self-serve fast food.
In 1991, QuikTrip offered a gasoline quality guarantee that was unheard of in the industry.
In 2005, QuikTrip received a commercial award for being a "Top Tier" fuel provider, meaning that it exceeds the EPA's standards for gasoline.
To date, QuikTrip has over 900 locations in 14 states.
It has over 24,000 employees and is ranked as one of the best employers to work for.
Who Owns QuikTrip?
The Cadieux family primarily owns QuikTrip.
The company was founded by Chester Cadieux II and is currently run by his son Chet Cadieux III.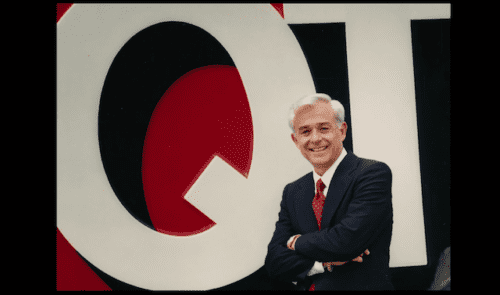 About 20% of the company is owned by its employees, through the Employee Stock Ownership Program (ESOP).
How Much Is QuikTrip Worth?
Some estimate QuikTrip's worth at $25 million.
It is on multiple Forbes Best lists including:
America's largest private companies

Best employers for veterans

Best employers for diversity

Best employers for women

America's best largest employers
What Is QuikTrip's Revenue?
In 2021, QuikTrip had $10.5 billion in sales.
The data released for 2020 shows that the company made $11.2 billion in revenue.
Why Is QuikTrip Successful?
When you review the QuikTrip website, you'll find the reason that the company sees such success.
QuikTrip was founded to serve others.
The company genuinely cares about employees and customers, and it shows in everything it does.
The company aims to serve each market it serves to the best of its abilities.
Rather than manage small stores like other companies, QuikTrip only puts stores in larger markets.
And this keeps the money rolling in.
Can You Buy QuikTrip Stock?
At this time, you cannot purchase QuikTrip stock.
It is a privately held company that has no plans for an initial public offering (IPO).
Employees, on the other hand, can join QuikTrip's employee stock ownership plan (ESOP).
When Is the QuikTrip IPO Date?
Since QuikTrip is privately held, it has not had an initial public offering (IPO).
There is not a known IPO date scheduled yet for 2023.
What is the QuikTrip Stock Symbol?
Because QuikTrip isn't publicly traded, it does not have a stock symbol for any exchange.
Stock symbols and tickers are reserved for public companies only.
What is QuikTrip's Stock Price?
QuikTrip does not have an official stock price.
Its shares are not available to purchase on the open market.
QuikTrip Competitors to Invest In
If you're looking for companies like QuikTrip to invest in, check out some of its competitors!
Casey's General Stores, Inc. (NASDAQ: CASY)
Casey's is another convenience store chain that serves the Midwest and the South.
The company is present in 16 different states with over 2,000 stores.
Casey's has loyal customers, just like many other top convenience stores and gas stations.
However, Casey's is one of the largest chains when you look at its financials.
The company has revenue close to QuikTrip, with 2020 totaling $9.1 billion.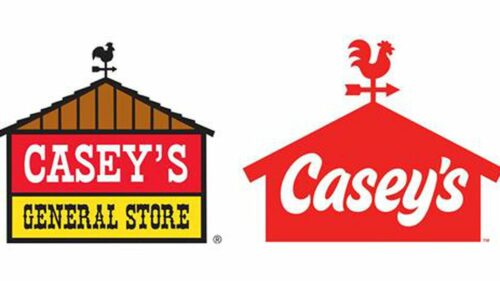 Marathon Petroleum Corp. (NYSE: MPC)
If you're considering industrial companies centered around gasoline, Marathon could be a good investment idea.
It covers the entire market, rather than just the retail side of things.
Marathon refines, markets, and transports fuel.
Marathon saw $20 billion in revenue in 2020.
The market value of its shares may not be exceptionally high, but it's certainly steady.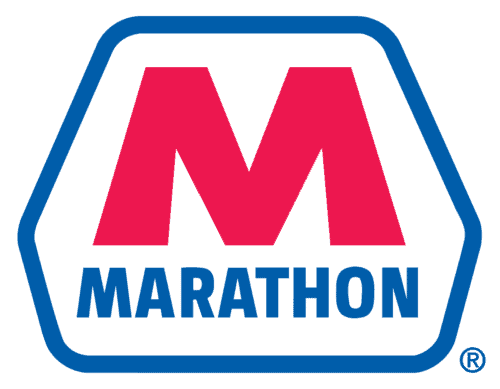 TravelCenters of America, Inc. (NASDAQ: TA)
TravelCenters of America is the largest publicly traded truck stop in the US.
The company employs over 16,000 people at nearly 300 locations.
The number of employees per location seems a little high, but it's because TA' truck stops are full-service, which requires more staff to operate effectively.
The company saw $6.1 billion in revenue last year.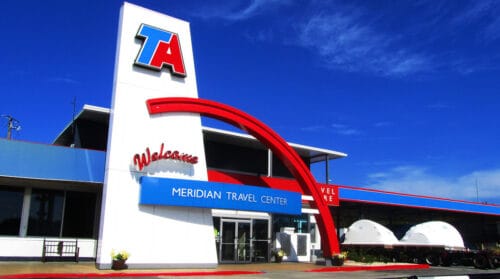 Should You Buy QuikTrip Stock if It Goes Public?
Convenience stores and gas stations have been called recession-proof investments when they're in portfolios.
This is because no matter what's happening with the economy, vehicles will always need fuel.
So if you want to have a recession-proof investment, consider investing in QuikTrip if it goes public!
In the case of an IPO, you can expect QuikTrip's share price to be fairly high.
However, make sure to do your due diligence before investing in any company, including QuikTrip.
For now, there are some competitors worth looking into.
QuikTrip Stock: Final Thoughts
If you want to invest in QuikTrip, you're out of luck for the time being
However, if QuikTrip goes public, you can bet that eager investors will line up to purchase shares.
We'll make sure to update you in the case of a QuikTrip IPO.
In the meantime, for more information on stocks like this, be sure to review our other articles!
QuikTrip Stock FAQs
If you're here for a TLDR, we've got you covered.
Check below for quick answers to our most frequently asked questions.
Is QuikTrip publicly traded stock?
QuikTrip is not publicly traded.
It is privately owned by the original founder, his family, and in small part by its employees.
How Much Is QuikTrip Stock?
There is no purchase price for QuikTrip stock.
That's because you cannot buy it publicly on an open market.
What Is QuikTrip Stock Name?
There is no QuikTrip stock name, symbol, or ticker at this time.
Maybe someday we'll see QUIK, or QT as stock symbols, but we don't currently know when that might be.