The energy revolution is building momentum as governments and companies across the globe look to phase out fossil fuels. When this shift happens, early investors could stand to make a lot of profit. If you want to get your foot in the door, check out our top picks for the best hydrogen penny stocks to buy now.
The winds of energy are changing, and fossil fuels might be on their way out sooner than you think.
While investors are already in the know about solar energy and wind power, many overlook the potential of hydrogen.
Its applications in green energy, including fuel cells, make it an interesting prospect in the eco-friendly energy space.
But what hydrogen stocks are worth a closer look?
If you're on the lookout for the best hydrogen penny stocks, keep reading for our top picks.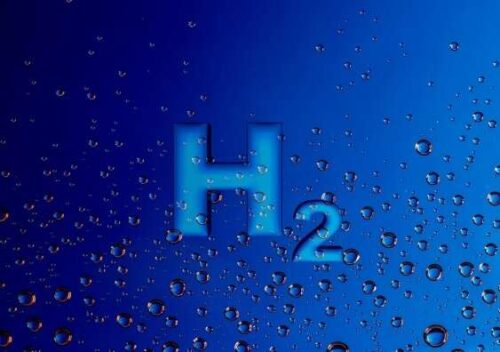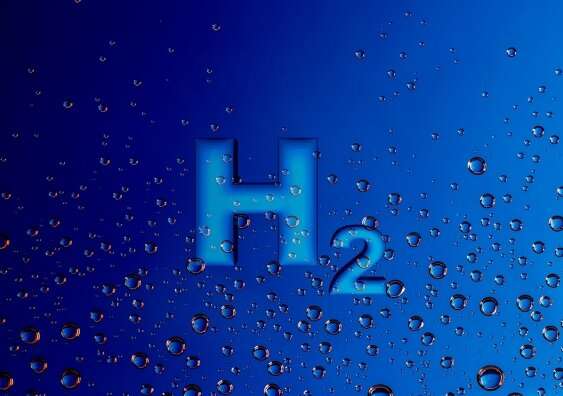 Best Hydrogen Penny Stocks to Buy Now
Westport Fuel Systems, Inc. (NASDAQ: WPRT)
Westport Fuel Systems Inc. is a producer and provider of sophisticated, clean fuel systems and components in Canada.
The Westport Operations sector creates and distributes natural gas and petroleum gas components and systems for original equipment manufacturers and aftermarket clients.
In March 2021, the company successfully completed its initial startup test for its hydrogen-fueled combustion engine.
Westport Fuel Systems serves customers throughout Europe and North America, as well as Asia, South America, and Africa.
Amazon has committed to achieving net-zero carbon emissions by 2040 as part of its climate pledge agreement and was said to have already ordered over 700 class 6 and class 8 delivery trucks powered by compressed natural gas (CNG) from Westport.
If the company can deliver, this may show that hydrogen fuel cell vehicles can compete with conventional electric vehicles.
In addition, this year's acquisition of Stako (an architectural and structural manufacturing company) boosted Westport's net income, showing significant signs of solid profitability.


AFC Energy Plc (NASDAQ: AFGYF)
AFC Energy Plc specializes in developing, developing, and producing hydrogen-based energy storage technologies.
The company focuses on developing new sources for clean energy storage through its newly developed electrolyzer technology that splits water into oxygen and hydrogen gas.
AFC Energy continues to make significant success as a major clean energy firm, with the recent deployment of its hydrogen power technology and its signing of worldwide distribution agreements.
If this company can stick the landing on its hydrogen-based energy storage system, this penny stock could see solid growth.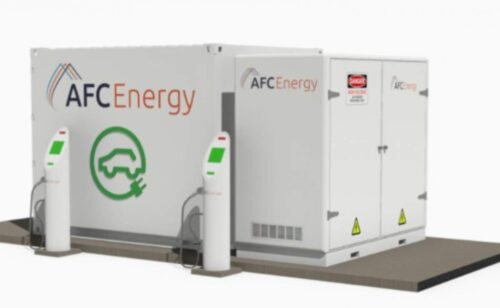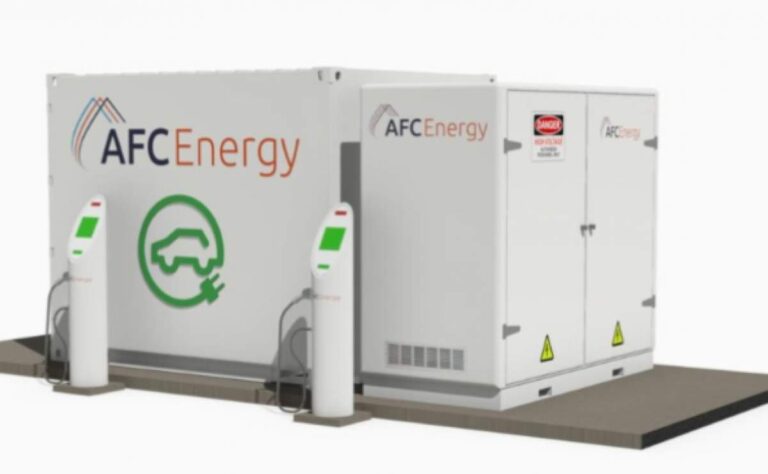 First Hydrogen Corp (NASDAQ: FHYDF)
First Hydrogen Corp is a publicly-traded, U.S. company that specializes in hydrogen energy technology design and development.
Among the company's technologies are hydrogen storage in metal hydrides, electrolysis systems for water splitting, and photoelectrochemical (PEC) cells.
First Hydrogen's Electric Hybrid Technology offers a significant improvement over traditional diesel-powered engines currently used in mines around the world.
The completion of the first design of their light commercial demonstrator vehicles in the UK sparked global investor interest.
These vehicles will allow First Hydrogen to demonstrate its zero-emission hydrogen vehicle's capabilities, such as combined range and payload, towing, and refueling time.
Additionally, the company can collect comprehensive specifications from clients and secure orders for its bespoke design for the UK, EU, and North American markets.
Top 3 Green Hydrogen Penny Stocks
SunHydrogen, Inc. (NASDAQ: HYSR)
SunHydrogen, Inc. is a company that produces and sells renewable energy.
It creates a unique solar-powered nanoparticle technology that separates hydrogen from water by mimicking photosynthesis.
The company plans to license the system's technology to generate renewable hydrogen for renewable power and hydrogen for fuel cells.
The company recently extended its partnership agreement with Schmid Group, a Berlin-based company focused on developing process solutions and specialized equipment.
SunHydrogen's low-cost method of generating renewable hydrogen shows promising signs for potential investors.

Powertap Hydrogen Capital Corp. (NASDAQ: MOTNF)
PowerTap Hydrogen focuses on constructing hydrogen production and dispensing infrastructure in the U.S. through its wholly-owned subsidiary, PowerTap Hydrogen Fueling Corp.
The company is now commercializing its third-generation blue-hydrogen product, which will address the refueling demands of the automobile and long-haul transportation industries.
Powertap Hydrogen Capital Corp. recently acquired AES (Advanced Electrolyzer System) and a partnership with Middle East-based hydrogen company Viridian Hydrogen UAE.
In this strategic move, Powertap will expand its technology outside the U.S. by assisting in developing a hydrogen highway that will use many of the UAE's 643 fueling stations.
The company is in an excellent position to benefit from a fast-growing industry; thus the organization expects promising opportunities for potential investors.


Hydrogen Engine Center, Inc. (HYEG)
Hydrogen Engine Center, Inc. is a publicly-traded company that focuses on hydrogen research and development.
It has the exclusive rights to the patented "Hydrogen Engine Center Process," which allows for low-cost hydrogen production through electrolysis.
Hydrogen Engine Center plans to utilize this process with its own technologies to produce hydrogen at a large scale and at a reasonable cost.
Recently, the company stated that it would offer its equipment and services to Enceladus Development Corporation, a newly formed private equity company, to produce 50,000 metric tons of green hydrogen per year through dispersed plants.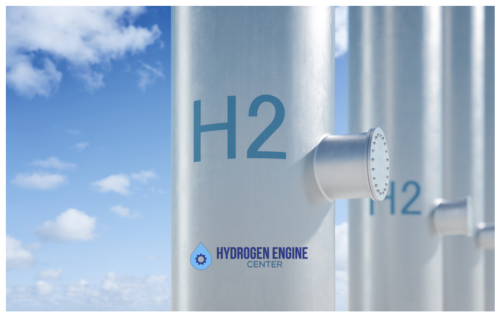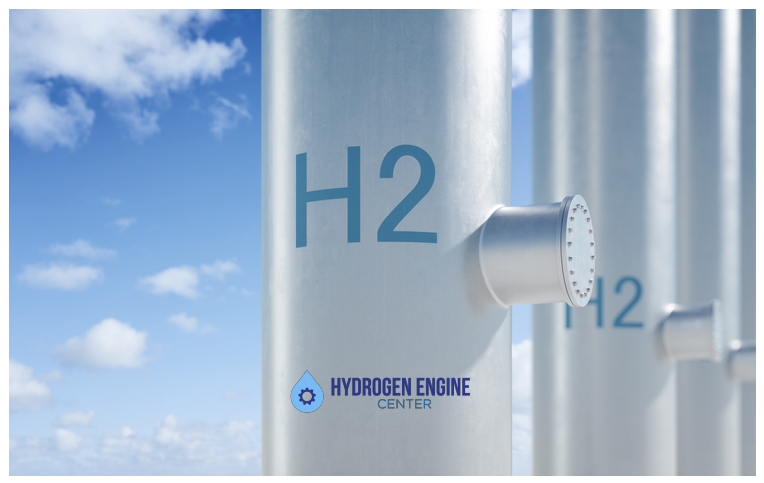 Are Hydrogen Stocks a Good Investment?
Hydrogen will likely be a critical component in reaching net-zero emissions by the year 2050, so the right hydrogen stock could be a good investment opportunity.
The hydrogen fuel cell automobile and truck market in the U.S., Europe, and Asia is still in its early stages, with plenty of room for expansion
It's a less expensive and more environmentally friendly alternative to natural gas — though it can't replace internal combustion vehicles as it relies on a similar process.
It's safe to say that any company that can reliably produce green hydrogen power could have a lot to gain in this market.
Even if this industry is poised for growth, it doesn't mean that every hydrogen company is going to be a winner, so do due diligence before picking up any shares.
Where to Buy Hydrogen Penny Stocks?
Robinhood is the go-to trading app for many new investors, as it adds a layer of accessibility that most apps of its kind can't compete with.
If you already have an account or are interested in signing up check out our best penny stocks on Robinhood.
A great alternative to Robinhood is Webull, a free stock trading platform with no commission fees and a simple interface.
You can also find more stock picks in our guide on the best penny stocks on Webull.
Hydrogen Penny Stocks: Final Words
The energy sector has a lot to gain from hydrogen power, and so do investors.
As the transition to renewable energy unfolds, green energy penny stocks have the potential to see massive gains.
These penny stocks could be a great way to start investing in hydrogen, if you don't mind — or prefer — some added volatility.